Do Skullcandy Earbuds Have A Mic?
This post may contain affiliate links. As an Amazon affiliate, I earn from qualifying purchases.
With names like Jib, Method, Sesh, and Dime, Skullcandy earbuds offer a quality sound at an accessible price point.
They're also just a lot of fun.
Skullcandy has partnerships with Doritos for a slick orange-and-fire theme and Pit Viper sunglasses for a black-and-purple speckled lineup that'll ensure you're the coolest kid around.
But with all this fun, is there any function?
Do Skullcandy Earbuds Have A Mic?
All Skullcandy earbud models come with a microphone for hands-free chatting. Some Skullcandy models take their skills on the mic to the next level with a built-in voice assistant. The quality of the microphones varies, with a noticeable increase in microphone quality on Skullcandy's ANC models.
Skullcandy offers a range of options that accommodates most budgets.
If you're looking for a small pair to keep in your bag as a backup or alternative to over-ear headphones, Skullcandy has something for you.
Skullcandy can deliver if you need a daily driver with active noise canceling and voice assistance.
We'll explore which options have the voice assistant, which microphones are best, and help you decide which pair is right for you.
Active Noise Cancelling and Microphone Quality
Having an onboard microphone isn't much use if the microphone is static-y or doesn't broadcast your voice clearly to the person on the other end.
If having a built-in mic is your top priority when looking to purchase earbuds, you should probably go with Skullcandy's Indy ANC true wireless earbuds or the Method ANC wireless earbuds, which have a wired connection to each other that clasps magnetically.
Active Noise Cancelling technology helps with mic quality because its purpose is to filter out noise coming into the earbuds so that you can hear more clearly.
They also help by blocking annoying background noises from being picked up by the mic, making it a lot easier for the other caller to hear you.
The Indy and the Method are the only two earbuds Skullcandy offers with ANC, but they also have the over-ear Hesh headphones with ANC if you're looking for something bigger and need an option that won't fall out of your ear canal.
Position Open For Affordable Voice Assistant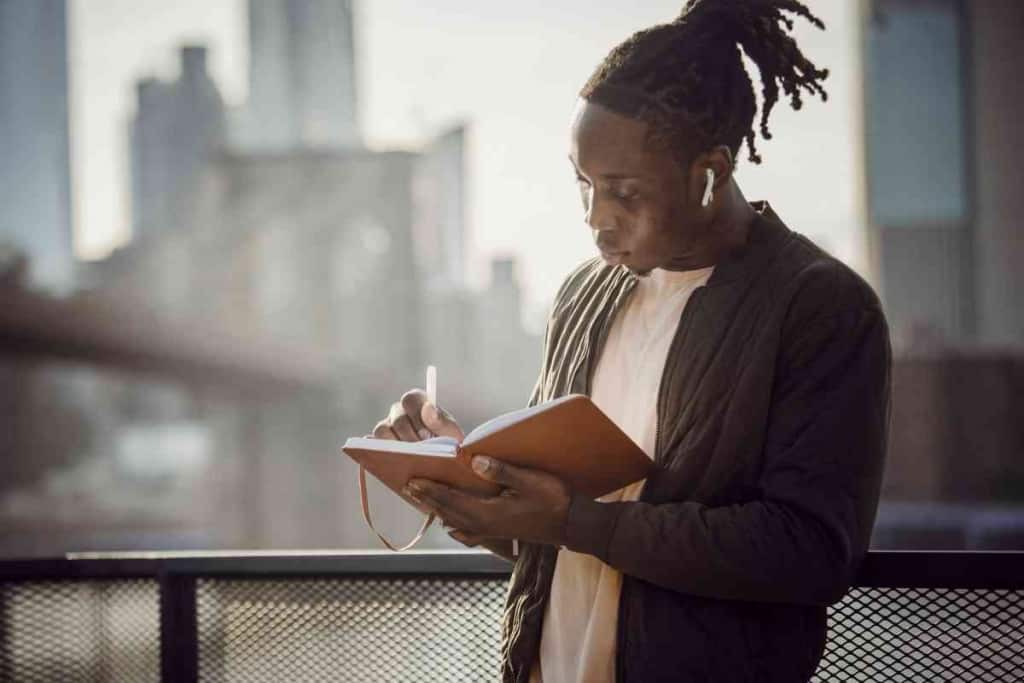 Although there are only two ANC earbud models in their lineup, Skullcandy sought to answer the call for a voice assistant—and do a whole lot more.
In keeping with their tradition of fun and funky names, the platform that powers the voice assistant is Skull-iQ.
The two models that feature this tech have high-quality onboard mics so that the voice assistant can hear you clearly.
That translates into better mic quality overall.
Skull-iQ Platform Matches Skullcandy's Personality
When you say hello to your earbuds ("Hey, Skullcandy"), you will activate a suite of features that lives within the earbuds themselves.
This is an important feature that speaks directly to Skullcandy's target demographic.
Skull-iQ doesn't connect to the cloud.
That means that you can't ask your Skullcandies about the weather or set a reminder.
But it does mean that you can use your voice assistant without relying on a cell tower.
This Makes Sense For Skullcandy
The company uses its position and brand partnerships to appeal to a fun-loving, risk-taking, outdoor-sports crowd.
The company boasts a half-pipe skate ramp in its office, and that personality and flair exist in the company and its products today.
The company is almost 20 years old, and its sleek headquarters sits in a valley framed by the Wasatch Mountains in Park City, Utah.
All that rugged landscape leads to products designed to work outside of the city limits.
They developed the Skull-iQ platform to not rely on cell towers, so if you're listening to some tunes on a hike in the mountains or on a bike ride on a muddy trail, you can still use your voice assistant.
As long as your phone and the earbuds are connected via Bluetooth, you don't need anything else to run your voice assistant.
Use your voice to load directly into Spotify, control your music playback, and enable what Skullcandy calls StayAware mode, which is their version of transparency or passthrough audio that allows listeners to hear their surrounding environment for safety reasons. You can also answer or ignore calls.
Backcountry and City Living
The Skull-iQ and voice assistant come standard on the Push Active True Wireless earbuds and the Grind Fuel True Wireless Earbuds.
But just because you're not hitting the slopes doesn't mean that you can't take advantage of the feature.
If you're working out and the gym doesn't have the best WiFi, you don't have to worry about not being able to skip through songs you don't like.
Work in an office or have a work-from-home setup with kids or roommates nearby?
Set your phone to airplane mode to help eliminate distractions, pop your earbuds in, and get some work done while jamming out to your best Spotify playlist.
Then when it's time for the next Zoom meeting, connect right into the meeting and enjoy quality audio and mic output that everyone on the call will appreciate.
The Skull-iQ platform also connects with the Skullcandy app, allowing new features to roll out to the earbuds as Skullcandy makes them available.
Expanded Functionality When Connected to Data
If you are within reach of a cell tower, you can ask your Skullcandies to connect you with whichever assistant is native to your phone.
You can also link two Skull-iQ headphones to one device to share the audio instead of swapping ear wax with a buddy trying to show you something.
Mic Check on the Lower End Earbuds
The Indy ANC headphones retail for $126.99, and that's the most expensive earbud they offer.
The Grind Fuel and Push Active (voice-assistant enabled) models are $99.99 and $79.99.
Now, those are still very cost-effective for non-audiophiles and people who don't rely on headphones in their professional capacity, like sound mixers or music producers.
But Skullcandy also has options for people who just want a cheap, decent pair of earbuds.
If you're not too worried about having ANC or a voice assistant, you can still get a workable microphone on the other Skullcandy models.
Even the $20 Dime model, the ones that come in Dorito flavor —I mean, colorway—has a mic that picks up your voice well.
It does pick up other background noises, so don't plan to sneakily hop on a work call while you're out at the grocery store with this model.
But for a Jackson plus tax, you'll get a surprisingly good sound and a mic that PC Mag tested with their Voice Notes memo app.
They were surprised by the quality of the audio that the Dime captured and the Bluetooth range of the headphones, especially at the price point.
The Dime 2 headphones are a tad more expensive even though they look almost exactly the same and come in the same colors, but they have onboard Tile functionality.
For $29.99, you can get a solid set of earbuds that includes location tech, which is a pretty sweet deal.
The Indy (ANC, Fuel, and Evo models), Grind Fuel, Sesh Evo, Method, and Push Active models also include Tile functionality.