Does Apple Sell Used iPhones? How To Tell If Yours Is Used!
This post may contain affiliate links. As an Amazon affiliate, I earn from qualifying purchases.
You can save a lot of money by getting a used iPhone that is still in good condition. Does Apple sell used iPhones?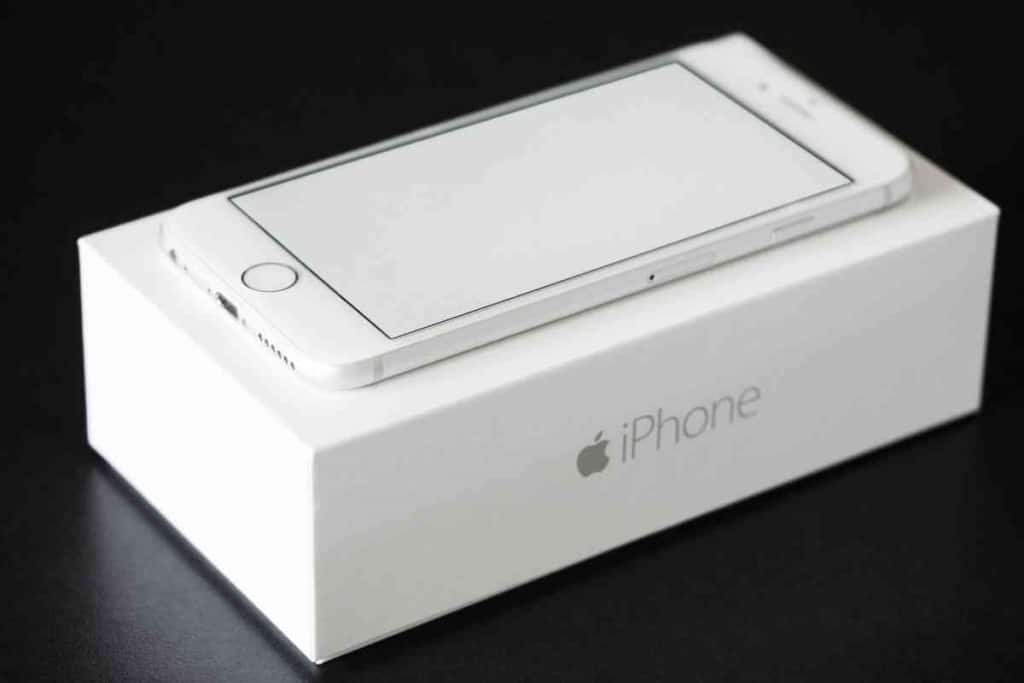 Table of Contents
Does Apple sell used iPhones? 
You cannot get a used iPhone from a regular Apple store. However, you can get it from the Apple refurbished store, which specializes in used products. Many large companies that you can trust also sell used iPhones.
I have bought two used iPhones before, one from Best Buy and another from a private seller on Glyde. I have bought other used electronics from Gamestop and from the Amazon refurbished store. All of the companies I recommend have a good reputation that they would lose if they sold customers half-broken iPhones.
Why Get a Used iPhone
First off, new iPhones are expensive top-of-the-line electronics. Not everyone has enough money to afford them. Even if someone does have a fair bit of money, they might not think having the newest phone is important.
Just like used vehicles, used electronics are much cheaper. Lightly used electronics that still look new and work properly are often significantly cheaper.
However, buying used electronics is risky. It might break much sooner than you expected, and the warranty on a used iPhone might be weak.
Can You Get a Used iPhone From Apple?
The regular Apple store does not sell used iPhones at the current time. If you go to an Apple store and ask for a used iPhone, they will tell you that you can only get a new one.
However, there is an Apple refurbished store that sells used iPhones. You can get a used iPhone from the Apple company if you order it from the Apple Refurbished store.
What is the Apple Refurbished Store?
The Apple Refurbished store is probably the safest place to buy a used iPhone. Apple will test everything carefully and replace any part that needs replacing.
Buying a refurbished product is similar to buying a new one. It will come with a new outer shell and new batteries. There will be new cables, new accessories, and up-to-date operating systems.
There will also be new packaging for refurbished products, so a refurbished device is similar to a new one.
Warranties For Refurbished Products
Apple refurbished products also come with better warranties than most used electronics do. There is a 1-year warranty if anything goes wrong.
This is the same warranty they offer for new retail products. You also get 90 days of phone support for all refurbished products. If you want a better warranty, you can also pay for Applecare+, which extends the length to three years.
How Does Apple Ensure These Products Will Work?
Apple has a multi-step testing process to make sure all of its used electronics work. They do the following steps:
First, they make sure the product works properly and does not have problems.
Second, they remove and replace any broken or partly working parts of the phone.
They replace the outside of the phone or tablet so that it looks completely new.
Apple cleans every product thoroughly.
Install the operating system and software. Make sure every refurbished phone has all the software it had when it was new.
Get new cables and manuals, and package the refurbished phone in a new box. The box for a refurbished phone is different from the box for a new one.
Give the product a new serial number.
Finally, inspect the phone a second time before selling it to a customer.
Does Apple Re-Package and Sell Used iPhones?
No, they will never sell a used phone as if it were new. They will never re-package a used phone and sell it as if it were new to customers.
If you purchase a faulty new phone from Apple and send it back to the company before the warranty runs out, they might send you a refurbished phone as a replacement. However, you can count on Apple to check the phone very carefully and make sure it is in excellent condition.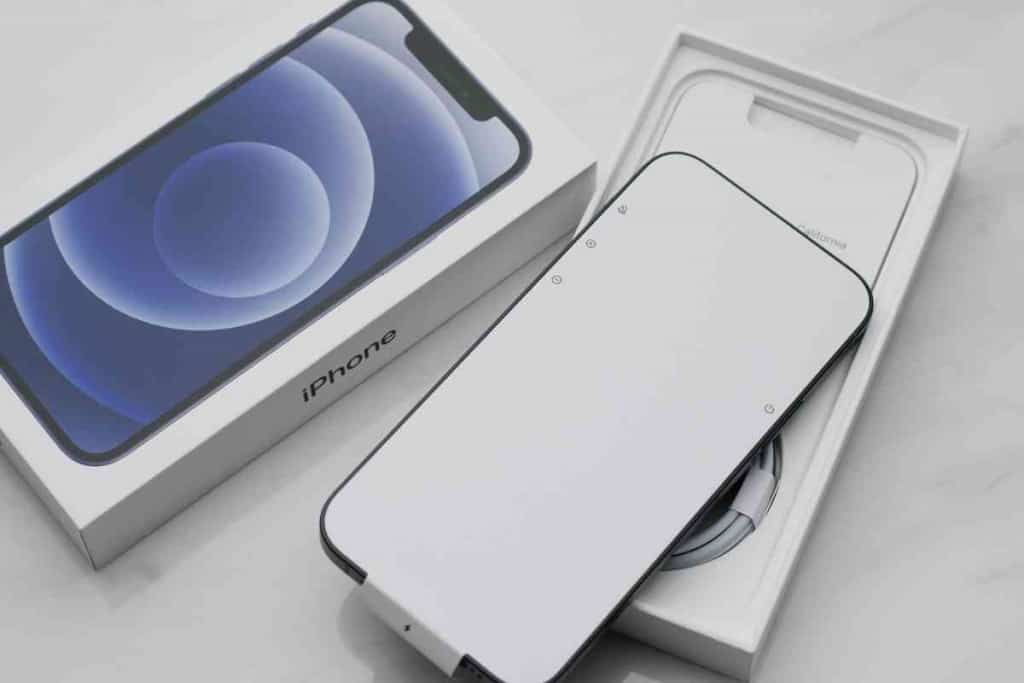 Other Places to Get Used iPhones
There are several other large trustworthy companies that you can count on to sell you used phones that won't break quickly. There are no certainties, but big companies inspect all of their used phones properly before they sell them. Their websites have information about exactly what they do to make sure their used phones are good enough to sell.
Best Buy
Best Buy isn't known for used goods, but they do have used as well as new electronics in stock. Best Buy doesn't explain how they inspect their phones, and their standard return policy only lasts for 7 days.
However, they are a big, well-known brand that could not get away with selling half-broken electronics without hurting its reputation. Usually, you can trust Best Buy and other big companies that mostly sell new electronics.
Gamestop
GameStop used to mostly just sell games. However, their store has diversified over the years. They now sell electronics, including used electronics, and there's a good chance they will have used iPhones.
While you can probably trust GameStop, you can only return anything in the first week and it is not easy to find any information about how they test their used electronics.
Glyde
Glyde does not keep phones in stock. Instead, they connect sellers of used phones with buyers. It is vaguely similar to buying something from eBay – you have to trust the individual seller, not the company. Glyde does not inspect the phones at any point.
Despite those drawbacks, Glyde might still be a good choice. Sometimes, you can get a better deal from a Glyde seller than from a store selling used electronics.
Gazelle
Gazelle is an online seller that has been in business since 2007 and has a good reputation. They buy and resell electronics of all kinds, including phones. They carefully check everything they sell for problems, and you can return anything for 30 days.
Orchard
Orchard is a good choice if you want something better than the usual 30-day warranty. For a bit of extra money, you can have a 1-year replacement and repair policy.
Orchard might be the right choice if you are looking for relatively high-end used goods. If you want the cheapest iPhone you can find, the extended warranty might not be worth it. However, it can save you from losing money if you get something relatively new and not very cheap.
Can You Get a Used iPhone for Free?
Yes, you can find phones and other electronics for free if you look around. It probably won't be in good condition. If it was a newer model with no problems, they would sell it rather than give it away.
If an older model that might have some problems but still works is good enough, you might find one for free. On Craigslist and similar websites, people often give things away for free.
You might also talk to your friends and family members about whether they have any old phones they don't want. Someone might give you an iPhone for free or sell it to you for very little.
Do Smaller Stores Have Used iPhones?
Small used electronics stores in your city will also have iPhones. A bigger company may be more trustworthy than a random cell phone repair shop you know nothing about.
However, you might know about or go to a local shop that is trustworthy. You can often get a good price on a used iPhone from a local store.
Key Takeaways
Regular Apple stores only have new phones. However, you get get a used iPhone from an Apple refurbished store. These phones are almost as good as new.
Best Buy, Gamestop, Orchard, Glyde, and Gazelle are also good places to get used iPhones.
Many people give used electronics away for free.