All About The Fitbit's Water Lock Feature
This post may contain affiliate links. As an Amazon affiliate, I earn from qualifying purchases.
If you're a swimmer, you may be wondering whether you can take a Fitbit into the water with you. Fitbits are water-resistant, but they're not entirely waterproof. This means the device is still prone to water damage when exposed to corrosive liquids, impacts, and shampoos and soaps. Besides, water makes it possible to activate the display by accident, which can affect your device settings and data.
With the Water Lock feature, your Fitbit is protected from unintentional presses of the buttons or screen when wet, so that you can swim or dive without damaging the device. You can activate Water Lock through the website or app before you get started with your activities.
When tracking your fitness in water, you want to get the most accurate data about your session. To prevent accidental activation of the screen, the Water Lock feature is key. Let's take a closer look at how it works and how to use it properly.
What Is Water Lock on a Fitbit?
So, what is the Water Lock on Fitbit? Your Fitbit device comes with the Water Lock feature, which is essential if you do a lot of workout sessions in the water. If you're an athlete and need to dive into water, you need a device with features that can protect it against water damage.
One of the most common problems with Fitbits is accidental damage, which happens when you temporarily disable some functions if your device comes into contact with water.
The Water Lock feature is designed to protect the device against accidental presses of buttons and the screen. It temporarily disables some functions when the device comes in contact with water.
It's a useful feature for people who love to exercise and swim wearing a Fitbit device. The feature ensures you don't disrupt your settings or fitness data.
To get started with the Water Lock feature, you should activate it through the website or app. After your session in the water, you should disable the feature and restore the normal functioning of the device. Note that this feature does not replace waterproof gear you need for aquatic activities.
How to Activate Water Lock on Your Fitbit
Not all Fitbit models come with this feature, but of those that do, several allow you to activate Water Lock manually. To activate the mode, you a touch screen gesture may be required, or you can hold down the device's home button for some seconds.
You can use the manual option on the Fitbit Inspire 2, Charge 5, Ace 3, and Fitbit Luxe watches. In addition, the Water Lock mode is available on the Versa 3 (on Amazon). However, you can set it to automatically activate when you begin swimming.
To manually switch on Water Lock:
Navigate to Quick Settings on your Fitbit device.

On the screen, press the Water Lock icon.

Double-tap the screen.
When this is turned on, it locks your Fitbit screen and a water icon appears. Notifications and alarms will show on the screen, but you can't engage with them because the screen is made unresponsive.
You can find another option in the Settings app called Button Lock, which is used on some fitness tracker models. This prevents the button from being pressed if the screen is off.
Can You Swim and Shower With a Fitbit?
Most Fitbit devices are designed with water-resistant capabilities up to 50 meters. The devices are swim-proof and can stand up to your sweatiest workouts.
However, water resistance will diminish over time and could be impacted by exposing the device to shampoos, soaps, sunscreen, perfume, and conditioners. Also, dropping the device and exposing it to high-velocity water can compromise the water-resistant properties.
If your device gets wet, you should take it off to dry it before you put it back on. If the device comes into contact with liquids other than water, clean it with water and use a soap-free cleanser, then dry it with a lint-free cloth.
While you can take your Fitbit to the shower, it isn't the best idea as there's a risk of exposure to shampoos, soaps, and conditioners. These can cause damage to the device. Also, it's not recommended to take your Fitbit to the sauna or hot tub. 
Does Every Fitbit Have a Water Lock Feature?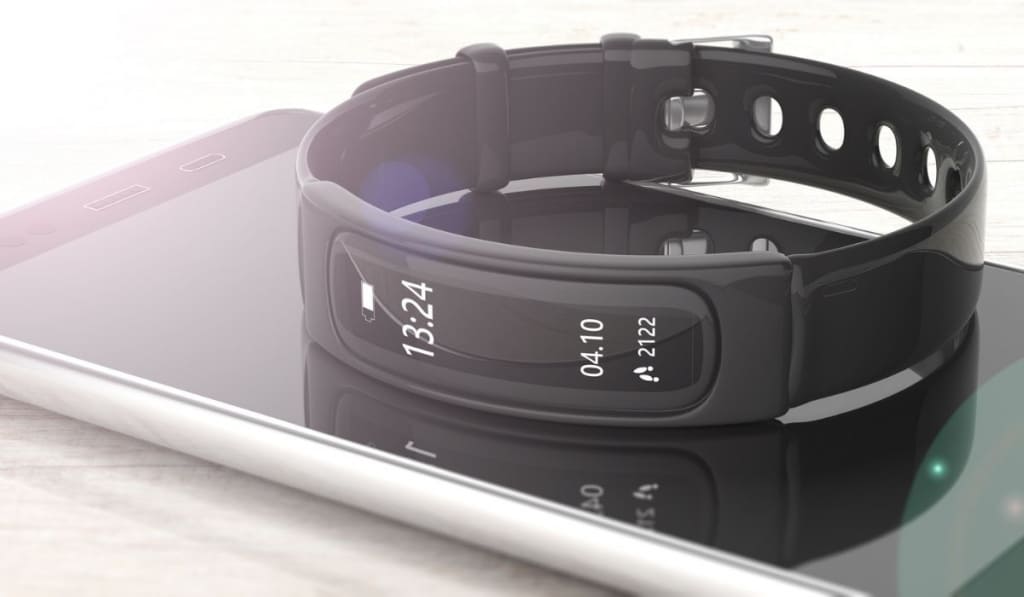 Unfortunately, not all Fitbit devices offer the Water Lock feature. If you're into water sports, this will be a primary consideration when looking for a Fitbit model, as you want to find the best for you.
Some of the models that come with the Water Lock feature include Fitbit Luxe, Fitbit Ace 3, Fitbit Charge 5, Fitbit Sense (on Amazon), Fitbit Versa 3, and Fitbit Inspire 2.
On some models like the Sense and Versa 3, the device only activates the Water Lock feature automatically when you start swimming. The other models, such as FitbitVersa 2 and Fitbit Charge 4, enable the feature manually. 
Because of the long-lasting battery, Fitbit fitness watches are a convenient option if you want to track your activity levels throughout the day. The watches offer accurate tracking and can measure calories burned precisely.
Also, the devices are easy to use and help you manage your workouts, even during swimming sessions. With a sleek, modern design, you should choose one with features that maximize your workout benefits.
The Water Lock feature is a crucial option, and you can choose between automatic and manual activation depending on what you deem suitable for your needs.
What to Do if the Water Lock Feature Isn't Working
If you're experiencing challenges using the Water Lock feature, there are several steps you can take to resolve the problem:
Add your device as a trusted device, then activate the feature before you begin aquatic activities.

Enter and exit Water Lock mode correctly, by activating it on the website or the Fitbit app.

Avoid contact with water on other areas of the watch besides the screen, like the charging ports and buttons.

Enable all necessary settings and features to prevent interruptions to data.