How Many People Can You Gameshare With On An Xbox?
If you're interested in using Xbox's game sharing feature, you might want to know how many people you can gameshare with on Xbox. Game sharing is a simple and cost-effective way to have full access to someone else's Xbox games without having to pay for them. Xbox games and subscriptions can be expensive, so I'm sure gamers can appreciate playing games for free.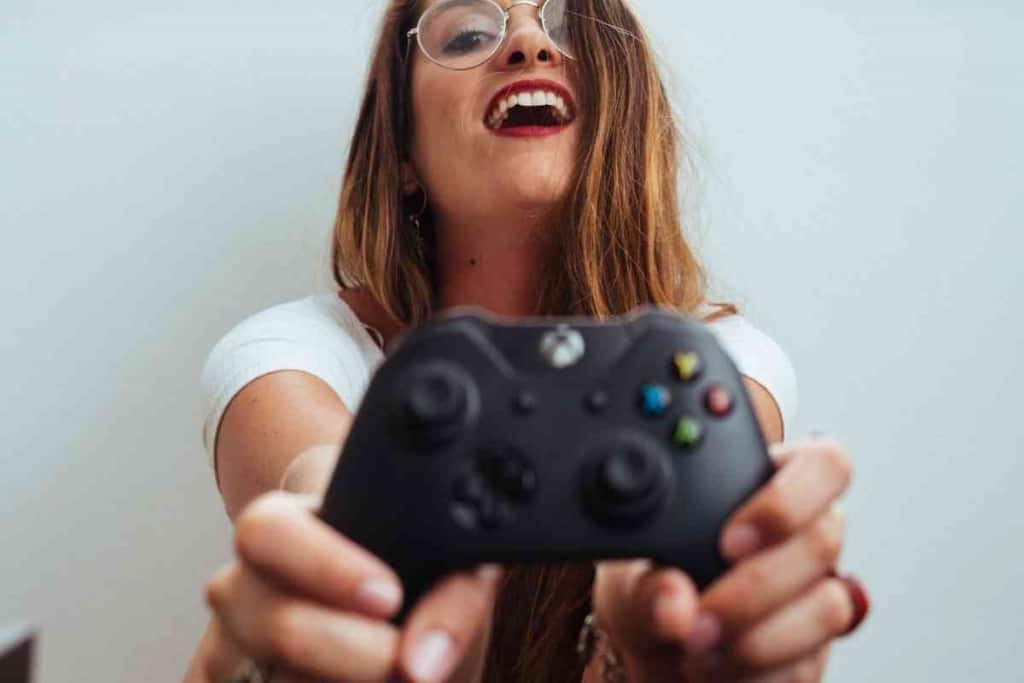 Table of Contents
How many people can you gameshare with on Xbox?
You can gameshare with one other person at a time on Xbox. Xbox allows you to change your gameshare partner up to five times per year. So if you change your partner a fifth time within 365 days of your first gameshare, you'll have to wait until the annual cycle is up to change it again.
Though some people might find that policy restrictive, I think it's very generous for the amount of gaming I do each year. When I first bought an Xbox, I never had an expectation to be able to share games with others, so it's more of a bonus than an entitlement to me.
For people that want to gameshare with more people on Xbox, there might be ways to finesse the system and chain more gamers and game libraries together. Since the official amount of people you can gameshare with at once is just one, that's what we'll talk about more below.
What Is Game Sharing On Xbox?
Game sharing on Xbox is a feature that allows gamers to share their game libraries with another person online.
Along with downloaded content, gameshare partners can share content from each other's Xbox Live Gold, Game Pass, or Game Pass Ultimate accounts.
You can only gameshare with one person at a time on Xbox, but you can change the person you gameshare with up to five times in a year.
If you think game sharing with only one person on Xbox is too low of a limit, you might be surprised how much it can boost your gaming experiences.
When you add up all the gaming possibilities through game sharing on Xbox, it can be quite overwhelming.
In many cases, sharing your console with someone can double or triple your gaming options.
If you weren't subscribed to the available Xbox game subscriptions, your gaming possibilities could open up even more.
Since games are being played remotely when you gameshare on Xbox, there could be more lag when you play due to network congestion and other internet-related issues.
You might also experience diminished gaming quality due to issues with the Xbox service.
If you have a verified high-speed internet connection, you can check online or call Xbox to see if they are having any service issues.
For the most part, I've always had smooth gaming experiences playing games through game sharing on Xbox.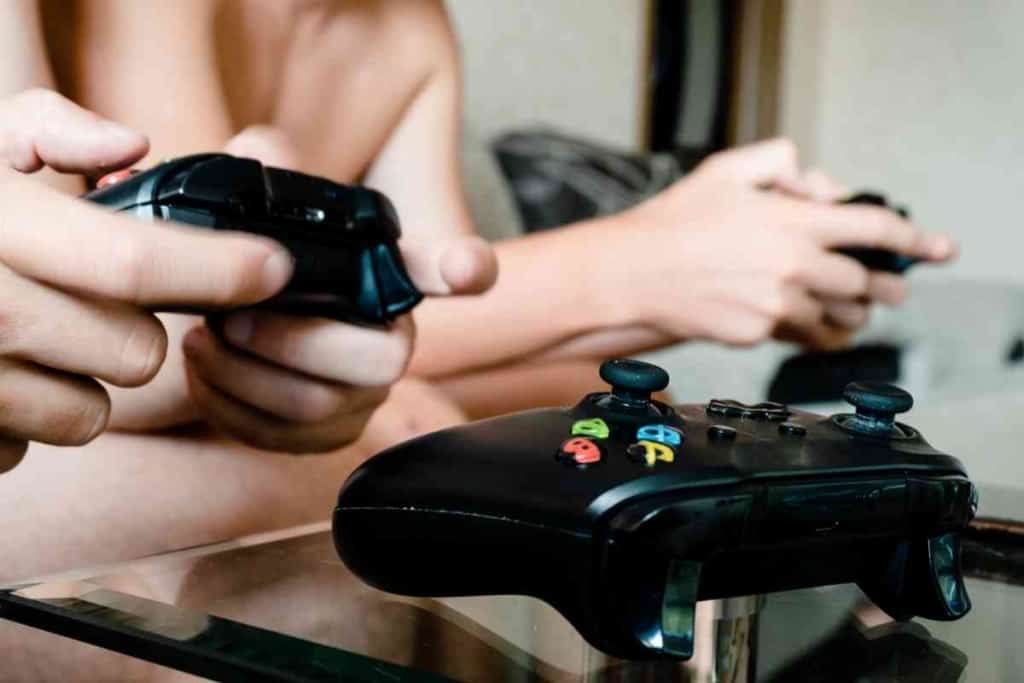 How Do I Gameshare With People On Xbox?
It is a pretty simple process to gameshare with someone on Xbox.
You basically just need to add someone as a friend and set their Xbox console as your home console.
Before you gameshare with anyone, you should make sure you have their correct account information so you don't accidentally add someone else.
If you add a stranger, you might not know they were incorrectly added.
That stranger might do something malicious through your connected Xbox games and subscriptions, so be careful you add the intended person.
For optimal gaming experiences for you and your friend, you should each follow the steps below to enable gameshare with each other.
By game sharing with each other, you're each allowing the other person to play your games.
If you prefer though, it is possible to gameshare with someone and not have them gameshare back with you.
Here are steps you can follow to gameshare on Xbox:
On your Xbox One, Xbox Series X, or Xbox Series S, go to the Xbox guide by pressing the controller button with the Xbox logo on it.
Go to Profile & system.
Go to Settings.
Go to General.
Go to Personalization.
Choose My home Xbox.
Choose Make this my home Xbox to get access to games on that Xbox.
You can later remove the Xbox by choosing Remove this as my home Xbox.
Keep in mind you can only change your home Xbox up to five times in a year.
Why Should I Gameshare With Other People On Xbox?
Playing videos has always been great fun when I play with other people.
When I first started playing video games, I would play offline with teammates that were physically in the same location.
In more recent times, my teammate options have been significantly expanded with the availability of online gaming.
Get Access To More Video Games For Free
Using the gameshare feature on Xbox lets me play more games with my friends online.
We all have budget restrictions, so playing games for free helps us all to reduce our entertainment spending for any given period.
Even when you take online gaming with friends out of the equation, sharing games on Xbox can still be valuable due to the increase in my game options.
Though I enjoy playing with others online, I also enjoy playing games alone in single-player mode.
Many games offer fascinating story modes that take me through amazing story lines and gameplay.
The gameplay can help me to pass time and relieve stress after hours of work and running family errands.
Using gameshare on Xbox gives me easily access games for free in a legal way online.
It's a much more convenient game delivery method than physically sharing discs with friends.
I remember a time when physical game discs could be rented from stores like GameStop.
These discs would be mailed to you within a day or more and would have to be returned within a certain time.
When game delivery services like that first came out, it was a welcome service that significantly and affordably helped to expand my gaming options.
Test Video Games Before Buying Them
Since the high price of video games can take a big chunk out of my disposable income, I like being able to test games out as much as possible before buying them.
Being able to gameshare with friends on Xbox provides me with a risk-free way to try out games for long periods of time.
I'm not constrained to the subscription time limits of Xbox Live Gold or Game Pass.
If you want to buy a game you plan to share with a friend, you can cut your costs in half by splitting the game payment.
To protect yourself if you happen to fall out with your friend in the future, you should try to distribute your shared Xbox game purchases as evenly as possible so you'll each get a similar amount of games if your gameshare ever stops.
It's Easy To Gameshare On Xbox
Even if you have sharing problems with a friend, it can still be worth the trouble to use gameshare on Xbox.
I think using gameshare is far more efficient that sharing games ever was through physical game discs.
You can probably imagine how much more beneficial game sharing on Xbox is compared to mailed game discs.
If you have a friend you trust with an extensive library of games or access to Xbox game subscriptions, I would highly recommend using gameshare with them.
Though using gameshare is relatively safe, you should be sure to gameshare with people you trust so they don't do anything malicious with your gaming account, game libraries, or subscriptions.