Step-By-Step Guide to Installing Spectrum TV on Roku
This post may contain affiliate links. As an Amazon affiliate, I earn from qualifying purchases.
One of the first companies to take advantage of cord-cutting technology, Spectrum is a highly popular streaming service. It allows users to watch countless on-demand movies and TV shows and stream live TV channels as well. With a rolling monthly subscription, you can add or remove multiple premium channels according to your preference. Here's how to install it on your Roku device.
Before installing Spectrum TV on Roku, you'll need to subscribe to a "Spectrum TV and Internet Plan." Visit the Roku Channel Store and search for "Spectrum TV." Then install the app once it appears in the results. Existing Spectrum TV and internet customers can stream content on Roku for free.
You can easily stream Spectrum's complete lineup of on-demand and live content from your Roku device. Let's look at the steps that will help you install the Spectrum TV app on Roku, the channels you'll be able to access, and if it's going to cost you extra to get Spectrum on Roku.
How To Install the Spectrum TV App on Roku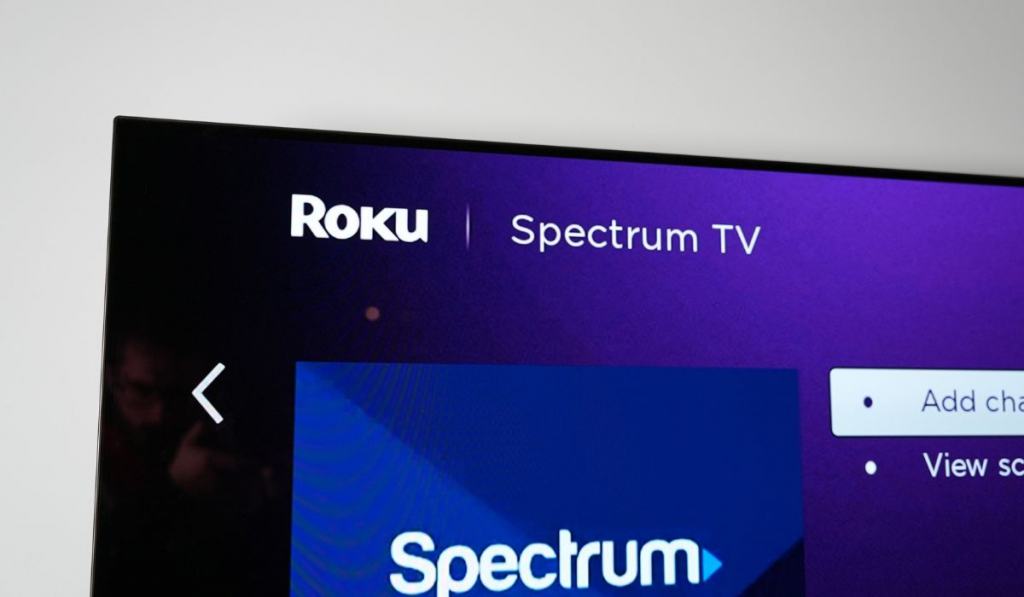 To get the Spectrum TV channel, you'll need to subscribe to any Spectrum TV and Internet Plan. With that in place, go to the Roku Channel Store and search for the Spectrum TV app. Install the app and log in by entering your Spectrum credentials.    
If you're setting up Roku for the first time, then here's what you need to do:
Visit Roku.com and make a new account.

Follow the instructions and use the provided code to register your Roku TV or Roku player.

Make sure that your Roku device is activated and connected to a reliable internet connection.
In case you run into any problems, contact Roku Support for assistance.
After setting up your Roku, you can add the Spectrum TV app on your Roku with the following steps:
Make sure you have an active Roku account and your Roku player is connected to the internet.

Access the 'Roku Channel Store' with your Roku remote.

Search the Roku Channel Store for 'Spectrum TV' and select to install.

Use your Roku remote to sign in to the Spectrum TV channel by entering your Spectrum TV account credentials.

Agree to the licensing terms and start using the app.
The next time you'll open the Spectrum TV channel, you'll be automatically signed in. You'll be able to access live TV, on-demand content, and a programming guide.
The various Roku products that support the Spectrum app include Roku TV, Premiere, Express, Ultra, Roku 2, 3, and 4, and Streaming Stick models.  
In case you want to uninstall Spectrum TV from your Roku, then here's what you need to do:
Go to the Roku Home screen.

Choose 'Options' (the button with the * symbol) on your remote.

Select 'Remove Channel'.

Now select 'Remove' to confirm.
It's important to note that you won't be able to stream Spectrum TV if you opt for an internet service provider other than Spectrum. In fact, Spectrum customers streaming movies and TV shows away from their home network are allowed access to less content.
Does Spectrum on Roku Cost Extra?
If you're an existing Spectrum TV and internet user, you'll not be expected to pay any extra charges to enjoy Spectrum on Roku. The Roku app allows you to access content that you've already paid for. 
However, if you aren't a Spectrum internet user, then you'll have to pay for the cost of switching internet providers. If you aren't too keen on changing your internet provider, you can choose from internet-based live options such as YouTube TV or Sling TV.
What Channels Can I Access on Spectrum?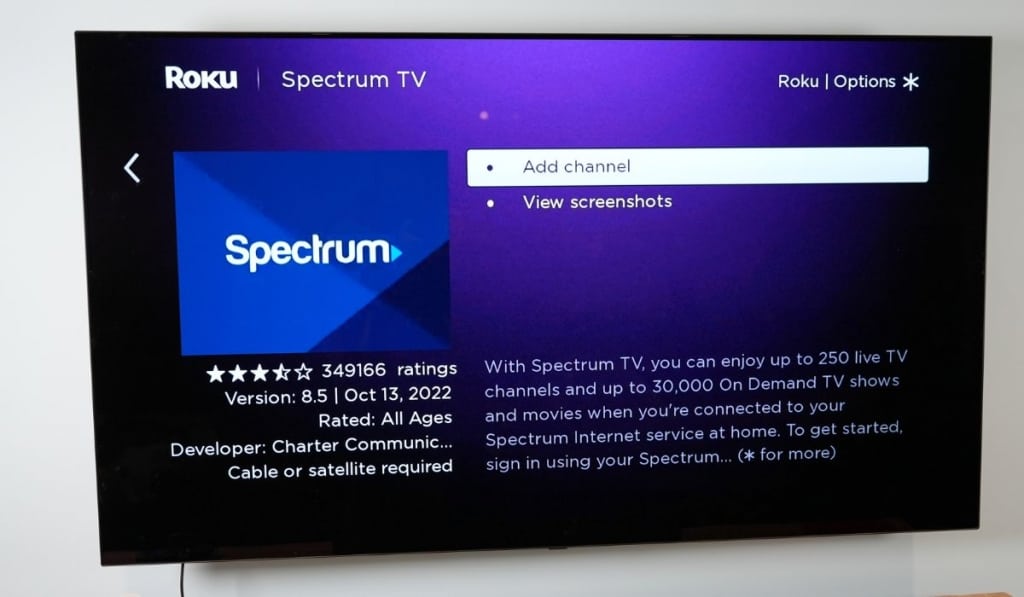 Spectrum TV offers several channels. These include:
Popular broadcast TV channels such as CBS, FOX, NBC, and ABC.

Sports channels such as FOX Sports 1, NFL Network, ESPN & ESPN2, and NBC Sports Network.

Most-watched cable networks like LMN, Bravo, E!, USA Network, CNN, TNT, MTV, FXM, Hallmark, and Discovery.

A premium entertainment pack that includes SHOWTIME, TMC, HBO Max, STARZ, and STARZ ENCORE.
However, the content that you can access depends on several factors:
Region: Your channel selection may vary according to your location. You can check out your subscription details to find out more.

Parental controls: Enabling parental control settings can affect the type and number of channels available.

Pay-Per-View: Users don't yet have the option to use the Pay-Per-View feature available on Roku on the Spectrum TV channel.