How To Add Spectrum TV To Roku In Seconds [Easy Install Guide]
You've just decided to sign up for Spectrum and are excited to have an entire account that gives you access to hours and hours of entertainment. But how do you add it to your Roku? If you are also kind of new to Roku, this could prove to be somewhat challenging and daunting as a task.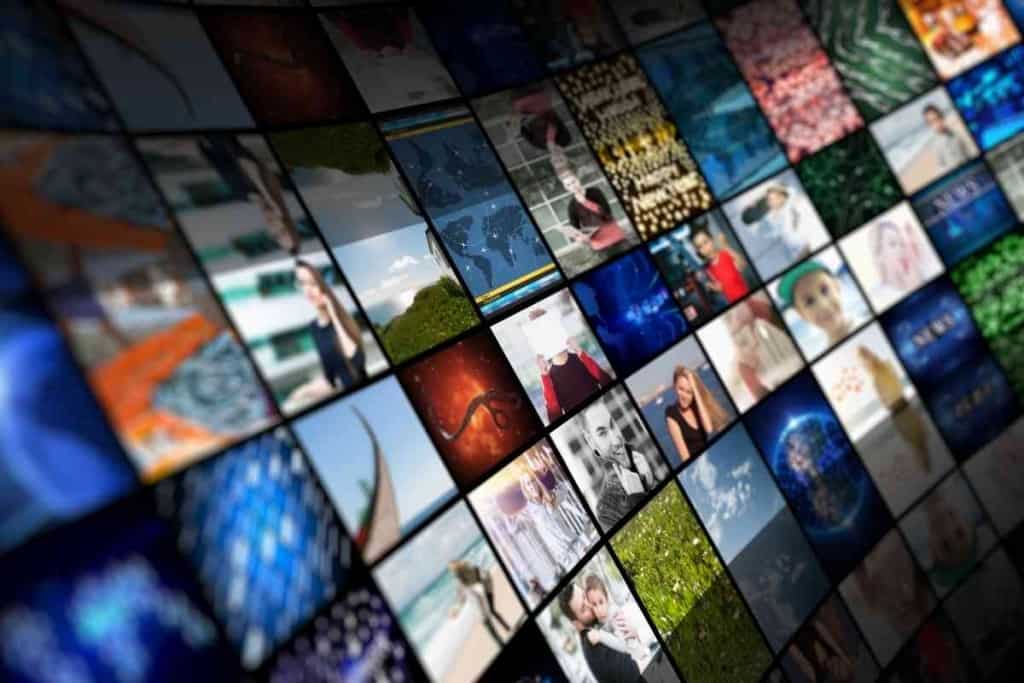 When I got the Roku, I had no idea that there was a Spectrum app that I could add to my Roku and that, with my account already in place, putting the Spectrum app on there was so simple. 
How do you get Spectrum on Roku?
To add the Spectrum app to Roku, go to the home screen -> scroll down to search -> search for content or streaming channels -> type Spectrum TV into the search bar then press enter -> select add channel -> Select OK. You can find this app in the Roku app store and add it from there as well.
Whether you want to watch Comedy Central, HBO Max, Apple TV, or other premium channels, you can easily do so once you have added the Spectrum app from Roku's channel store.
But which Roku version should you be using? How do you find available programming? How exactly do you add the Spectrum channel? Can you use the web browser to locate the Spectrum channel? What should you do if you receive an error message during setup? Does Spectrum make for a great streaming experience overall? 
Read on to learn more about how to add the Spectrum TV channel to your streaming device and why you should put it on there if you have a Spectrum account.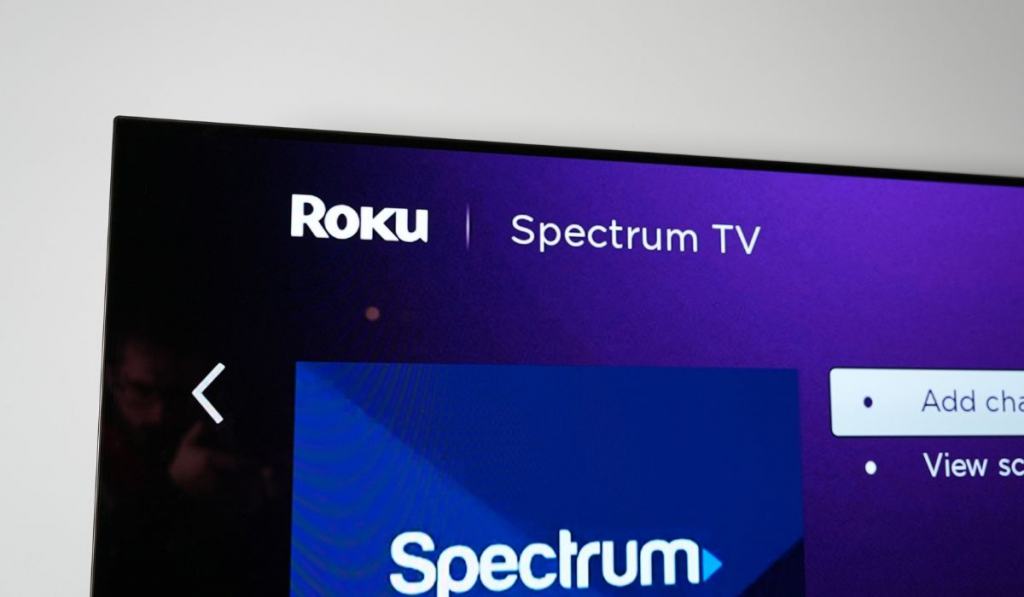 Which Roku version should I be using?
Anything from Roku 3 or newer should work just fine.
For example, if you have Roku Premiere, you should have no problem getting the Charter Spectrum app on your TV.
These will allow for quicker channel browsing and swifter downloads.
How do I download the Spectrum app onto my Roku platform?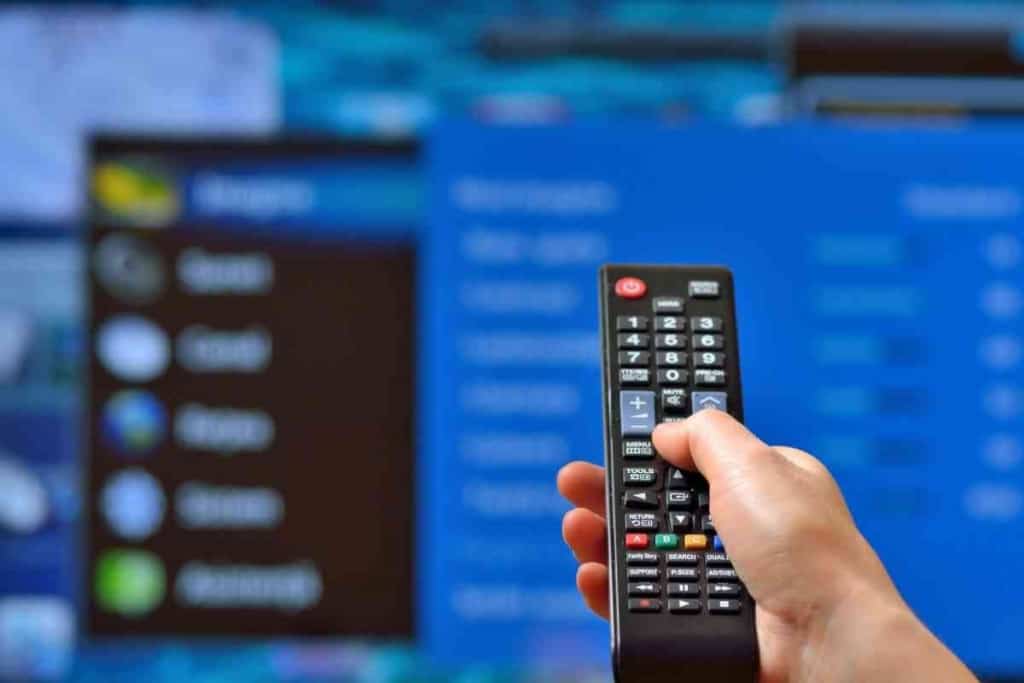 If you don't want the traditional Spectrum cable TV service, you can easily download the Spectrum channel from Charter Communications and watch your favorite demand TV shows and demand content.
Here is how you can do it:
Turn on the Roku.
Check to see that your Roku is active and connected to your Internet.
Using your Roku remote, go to the Home Screen. Use the home button to do this.
Look in the left-hand corner for the Roku Channel Store, then click on it.
Now you can go ahead and search for desired content or streaming channels.
Next, look for the magnifying glass or search bar, then type in either Spectrum TV. Then hit enter.
Choose the app, then select Add Channel.
Choose the ok button; this makes it so that you can see that channel gets added onto the Home Screen.
Return to the home page, then scroll down to see where the Spectrum TV app's icon is located. If you click on it, it will open up.
How do I move channels around?
Using the star "*" button on your remote, you can move channels around.
You can move the Spectrum TV channel app up or down in your list of channels on the Home Screen this way.
It makes the channel easier to find on your TV screen if you move it closer to the top.
How long does it take to get my Spectrum TV account approved?
Once you get your account set up, it will take about 24-72 hours for it to be activated.
Once it is, you can plug in your Spectrum username and password to get into your Spectrum TV service account.
You can access your Spectrum TV choice, use the channel app, and peruse live channels once you are fully activated as a paid customer.
Does Spectrum on Roku Cost Extra?
If you're an existing Spectrum TV and internet user, you'll not be expected to pay any extra charges to enjoy Spectrum on Roku. The Roku app allows you to access content that you've already paid for.
However, if you aren't a Spectrum internet user, then you'll have to pay for the cost of switching internet providers. If you aren't too keen on changing your internet provider, you can choose from internet-based live options such as YouTube TV or Sling TV.    
What Channels Can I Access on Spectrum?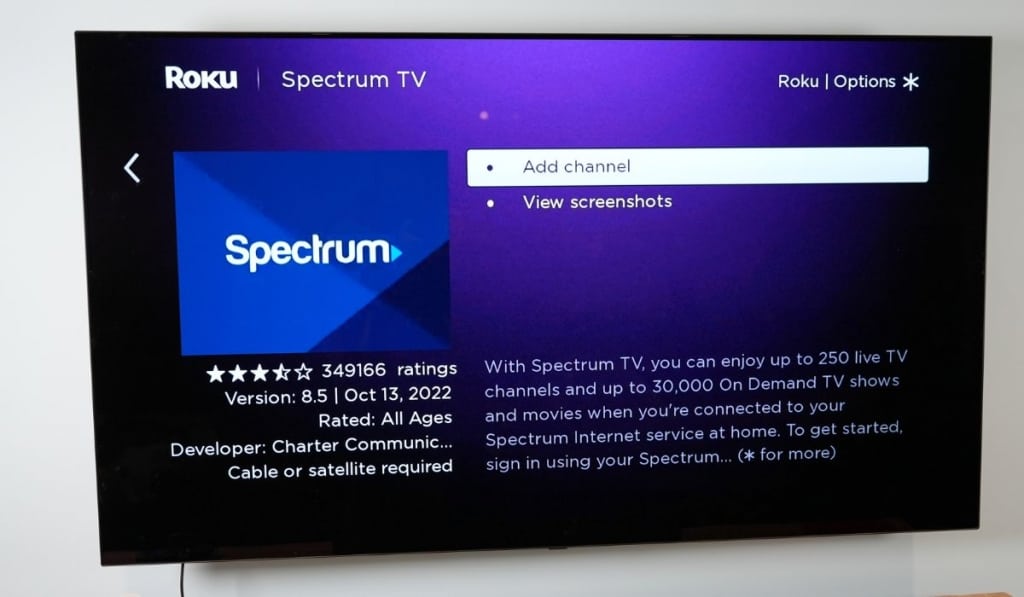 Spectrum TV offers several channels. These include:
Popular broadcast TV channels such as CBS, FOX, NBC, and ABC.

Sports channels such as FOX Sports 1, NFL Network, ESPN & ESPN2, and NBC Sports Network.

Most-watched cable networks like LMN, Bravo, E!, USA Network, CNN, TNT, MTV, FXM, Hallmark, and Discovery.

A premium entertainment pack that includes SHOWTIME, TMC, HBO Max, STARZ, and STARZ ENCORE.
However, the content that you can access depends on several factors:
Region: Your channel selection may vary according to your location. You can check out your subscription details to find out more.

Parental controls: Enabling parental control settings can affect the type and number of channels available.

Pay-Per-View: Users don't yet have the option to use the Pay-Per-View feature available on Roku on the Spectrum TV channel.
FAQs
Can I watch the Spectrum TV app on my Roku player?
You can watch content from this app on any Roku player, although having the Roku 3 or newer is definitely the best way to go for optimized performance.
You will be able to access all of your favorite content from there though. 
The best thing about doing this is just how easy it is to use the app on your Roku.
Is there a Spectrum app monthly fee?
Streaming via the app does come with a monthly fee of $14.99. 
You will get billed for this, so be prepared to have that expense come out.
What if I get error codes?
If you keep getting error codes, you can contact Spectrum's customer service to get help. 
They provide their best efforts to resolve these errors and get your channels going again in no time.
Is there a license agreement?
There is a license agreement that comes with the distribution of the Spectrum TV app. It will tell you about what you can and cannot do with your new account, provide a joint statement, and talk about the result of the renewal of your account. You will want to get familiar with the beneficial agreement.
Can I watch Roku from my mobile devices?
You can download the app onto your phone or tablet and watch your favorite channels from your mobile device.
Do I need a Spectrum cable box?
Spectrum will issue you a WIFI router and any other equipment you need when you sign up for their services.
Do I need to create a Roku account?
You will need to have a Roku account set up and ready to go so you can use the app. 
Create this first.
More Roku Articles:
We have a long list of articles in our help series surrounding Roku devices. Here are just a few you might find interesting:
Closing Thoughts
Adding Spectrum's app to your Roku takes almost no time at all.
If your account is already set up and activated, you shouldn't have any problem logging in and getting started.
The process is simple and streamlined, giving you almost instant access to all your favorite on-demand content and live streaming.