Can Roku Browse The Internet?
This post may contain affiliate links. As an Amazon affiliate, I earn from qualifying purchases.
If you are a TV and movie lover, then you must have a Roku in your home. For over two decades, Roku has become a household name. Roku allows you to access free and paid video content on your TV via the internet. To make it even convenient, Roku TV was introduced, which has all the functionalities of Roku built into it.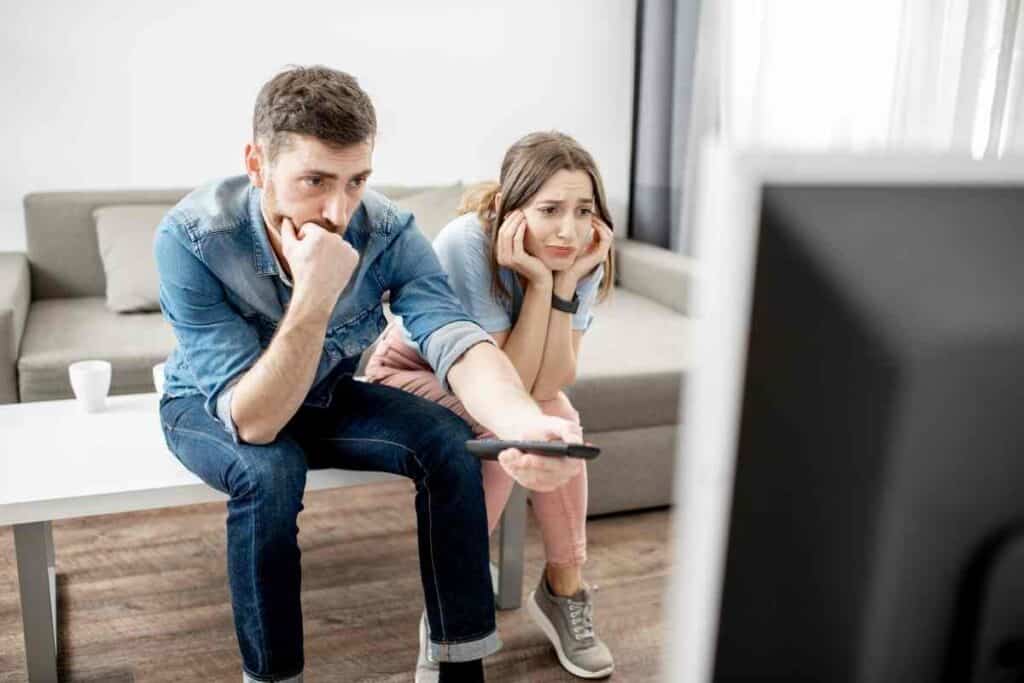 When Roku first launched in 2008, Netflix was the only streaming platform available. Over time, streaming internet TV has now gained mainstream acceptance. Today cable TV is facing stiff competition from streaming media. There is very little content on cable TV that you cannot stream to your TV using a Roku device. But have you ever wondered whether Roku could browse the internet? In this article, we will learn more about that and more about Roku.
Can Roku Browse the Internet?
So, can Roku browse the internet? Yes, Roku does have a web browser that you can use to access the internet. However, it is not a native built-in browser, neither is it supported as an app. Therefore, you can easily install a Roku internet browser. Unfortunately, there are only a few web browser options for Roku and have basic features only.
Continue reading to learn more about what is the best web browser for Roku, as well as a workaround that allows you to browse better on your Roku.
What Is the Best Web Browser for Roku?
This is a popular question from TV and movie enthusiasts who would love to do more on their Roku. After being around for over two decades, the Roku Channel store contains only two browsers. Despite Roku's rivals providing internet browsers on their streaming devices, Roku hasn't yielded to the pressure. None of the browsers available on the store are developed by Roku.
Here are the two best web browsers for Roku that are available on the Roku Channel Store:
Web Browser X
POPRISM Web Browser
Web Browser X: The Top Web Browser for Roku
Web Browser X is the best web browser for Roku. It is a minimalistic browser with a very simple Graphic User Interface (GUI). It is not as sleek as the likes of Chrome web browsers. It is a basic browser that only has the minimum functions that a browser requires. Its font and interface are the bare minima that you can have.
The browser is suitable for lightweight web browsing. It will sometimes fail to render complex pages. It comes loaded with some pre-saved favorites like Google News, ABC News, and CNN. But you can still access any website by manually entering the URL in the address bar. You can also add sites you regularly visit to your favorites list.
Web Browser X is pretty easy to maneuver. To access a web page, use your remote's left and right navigation buttons to jump from one link to the other on the page and the up/down arrows for scrolling through text on the page.
Unfortunately, the browser cannot play YouTube videos and similar sites, nor can it fill out web forms, i.e., login, sign up, or enter passwords.
POPRISM Web Browser
This is the other web browser available for Roku on the Channel's store. It is the second-best browser for Roku. The only downside of this browser is that it doesn't read anything else other than text. The initial version cannot read graphics like images. It has no GUI, Cascading Style Sheets (CSS), and no JavaScript. Therefore, for every page you visit, it will return unformatted text.
As a result, the browser is not effective in presenting the latest websites. Nowadays, the majority of sites are full of images, audio, and videos. But it is adequate for accessing online boards, text-based RSS feeds, and sites that are heavy on text content. Also, primary search results on Google can be presented well on this browser.
Installing A Web Browser on Roku?
Because of the limitation of the available web browsers, you may be wondering whether you can install your favorite web browser on Roku. This is a question that many TV and movie lovers have been asking.
Having a browser on your Roku is very convenient as it will save you the hustle of switching from one device to the other when you want to access the internet.
Also, some streaming platforms have weblinks that require you to go online. It is easier to access the links right from your Roku. The best solutions for you may not be the best, but still, they are the least you can have for your Roku.
Can I download a Web Brower on Roku?
So, Can I download a web browser on Roku? Yes, it is possible to download and install a web browser for Roku. The best method is screen mirroring. With this, you can send out a browser from your computer or smartphone to your Roku unit.
Apart from the Roku internet browser that you can easily download and install from the Roku store, the only other alternative is screen mirroring to send out a browser from a smartphone or any other device to your Roku. This way, you will be able to use any browser that is available on your phone.
With this approach, you will have the freedom of using the browser features that you are used to on your phone, and on top of that, you will be able to access almost all the websites without restrictions.
How to use Chrome on Roku
Google Chrome is one of the most popular web browsers. Because of its simplicity and ease of use, Chrome is the most preferred browser by many people. Have you ever wondered whether you can use Chrome on Roku? If yes, then read on to learn how to do it.
How to get Chrome on Roku
So, can you get Chrome on Roku? Yes, you can use Chrome on Roku by using the screen mirroring approach. Whether you are using a Windows or an Android device, you can mirror your Chrome on Roku and enjoy browsing the internet with a standard web browser.
How to Cast Chrome Web Browser on Roku from and Android Device
If you are used to browsing the internet using your Google chrome website, Roku has an option for you. You can get Chrome on Roku by mirroring your smartphone's Chrome web browser.
Whether you are using an Android smartphone or a tablet, you can follow these steps:
Go to Settings on your Android smartphone or tablet.
Select Connected devices > then select Pair New Devices from the menu.
Allow Android to locate your Roku device.
Wait for the link to be established by tapping Roku device name.
Open your Chrome Web browser or any other favorite browser you like on your smartphone or tablet.
Before going through the above steps, ensure that your phone or tablet supports Miracast. This is the technology that is used on Roku Screen mirroring. This technology limits the devices connected to Windows and Android only, which will natively cast their display.
Unfortunately, Miracast is not supported by iOS and macOS, so you will use an app from a third party to do the same. AirBeamTV is the best third-party software for casting Roku on iPhone.
Despite the limitations, screen mirroring is an ideal choice if you need to use a full-featured Google Chrome web browser on your Roku device.
More Roku Articles:
We have a long list of articles in our help series surrounding Roku devices. Here are just a few you might find interesting:
Conclusion
Your Roku device can browse the internet. However, they do this with a lot of limitations. You cannot get the sleek and sophisticated experience of using a web browser on your phone, tablet, laptop, or personal computer. All the same, you will still get the convenience of going online on your Roku.
Roku devices remain one of the best ways to stream content on your TV. Unfortunately, there is no Google Chrome App on Roku devices. But if you want to access Chrome on your TV screen, you must mirror your screen from another Miracast-enabled device.
If you have been wondering whether Roku can browse the internet, this detailed article answers your question. Unfortunately, the list of options you have is minimal. The browsers on Roku devices are not as good as those on competitor devices like Fire TV sticks or Android set-top boxes.
You are only limited to two options: Web Browser X and Poprism. Where Poprism can only display text and cannot show pictures or flash content. Web Browser X remains the best option for accessing the internet on Roku. However, it is still unreliable when you try to access websites that are heavy or with a lot of CSS and JavaScript.
But the good thing is, you can access the Google search webpage, and you can get all the search results. If these two browsers don't work for you, your only option is to mirror your Android or Windows screen onto your TV. This will help you browse all the pages you wish, although it comes with its limitation.