YouTube Won't Open On Roku: What Should You Do?
This post may contain affiliate links. As an Amazon affiliate, I earn from qualifying purchases.
Since it was founded in 2005, YouTube has become a multi-billion dollar worldwide streaming platform. It used to be that you could only access it through your computer, but now, this video platform can be accessed many different ways. And one of those ways is through the Roku on your TV.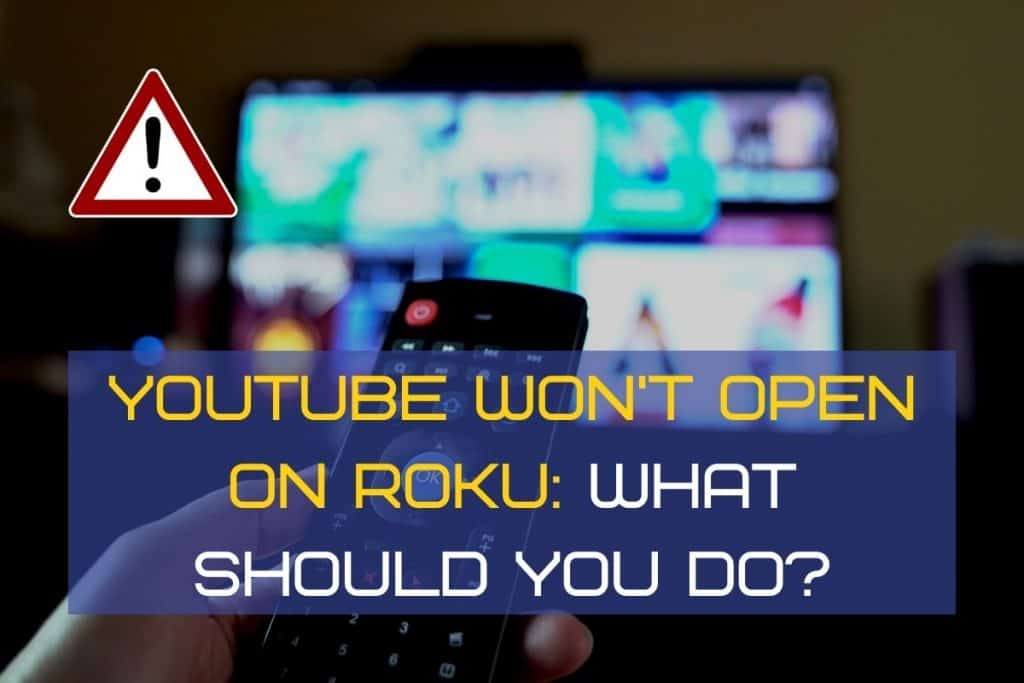 Most of the time, YouTube works exactly how it is supposed to when you access it from Roku. However, when you go to open it up via your Roku and the YouTube app fails to open, there could be a number of explanations as to why this is happening. Some of them are simple and not the result of something occurring on your end, but others could lead to you needing to troubleshoot the issue.
One of the first things you should do is go onto YouTube from another device, such as your smartphone or computer. Can you access YouTube from there? If so, then the problem might be related more to Roku. But if not, you should check and see if YouTube's servers are down. If they are, then there is nothing you can do but sit back and wait for them to make the necessary fixes.
Does the issue appear to be something on your end? If so, keep on reading, and I will give you a few ideas on how you can troubleshoot this remarkably annoying and inconvenient problem.
YouTube Won't Open On Roku: What Should You Do?
There are multiple possible explanations as to why YouTube isn't opening on your Roku. There is always a possibility that YouTube's servers could be down or that your WIFI router isn't working properly. Other potential causes include Roku requiring an update, the app needing to be reinstalled, or the video's streaming quality being too high-resolution to get the video to buffer correctly.
If any of this sounds confusing, don't worry. Read on to learn about what might be causing your YouTube app to not open on Roku and what you can do about it.
Are the YouTube servers down?
Before you panic, check on DownDetector to see if YouTube's servers are currently down. YouTube's servers don't go down too often anymore, but it does happen every once in a while. If you are on Twitter, check YouTube's Twitter account to see if they have posted anything about their servers being down.
Reset Your WIFI Router
The next step is to check your WIFI router and simply try resetting it. When your WIFI router does not work correctly, it can cause problems with Roku channels like YouTube.
You will need to unplug your router for at least 30 seconds before reconnecting it. It will take a few minutes to boot back up, so don't worry if your connection does not come back on right away.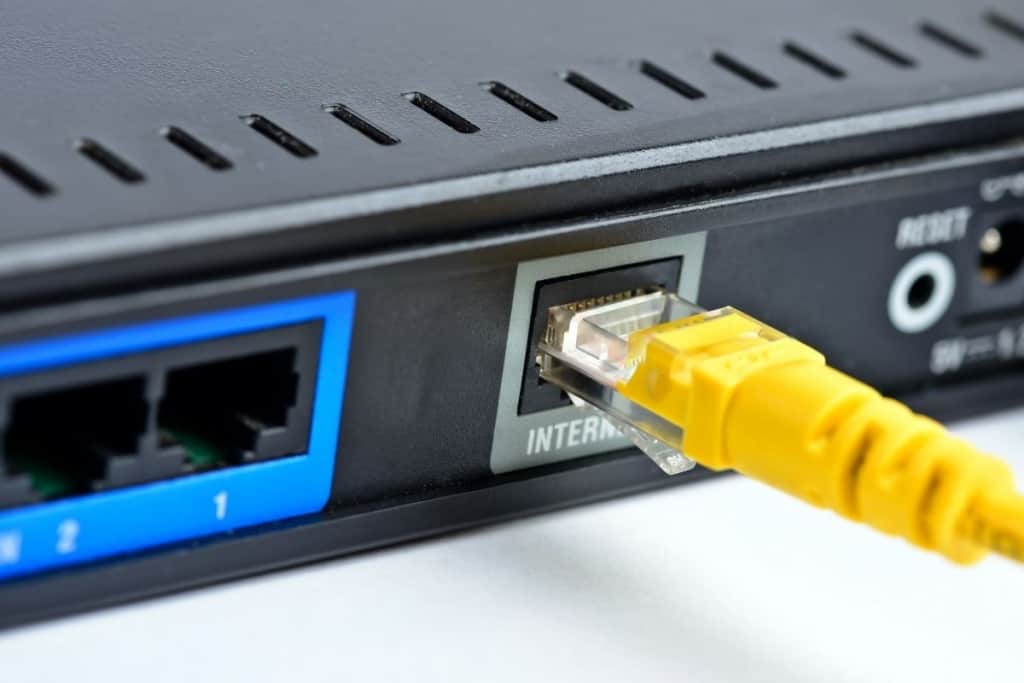 Slower connection speeds can be problematic since they make it difficult for the router to stream video on your TV. You can try running an Internet connection test or placing the router closer to your TV to see if that helps.
You might also want to call your Internet service provider (ISP) to see about upgrading to a faster, high-speed Internet connection package.
Check Your Roku For Updates
Sometimes, you just need to run an update. Even if your YouTube app does come up, you might have some random issue happen, such as the screen appearing way too small and in the top left-hand corner of your TV screen.
I had this particular issue happen recently, and the method that resolved it was updating the YouTube channel itself.
So, how do you update the app on Roku?
1. Go to the Home screen.
2. Select the YouTube channel.
3. Click the "*" options button.
4. Scroll to "Check for updates" and click on it.
5. Allow the Roku a few moments to check for and install any new updates.
Now, try going back into the YouTube app and playing a video. You might also want to check Roku for any full system updates. Go to Home > System > System Update.
Reinstall the YouTube App
You might actually need to reinstall the YouTube app if simply updating it does not work. Reinstalling it takes longer than running updates, but it might help. Here is the easiest way to do it:
1. Go to the Home screen.
2. Select the YouTube channel.
3. Click on the "*" options button.
4. Click "Remove channel".
5. Search for the YouTube app, then click on it. Go ahead and install it again.
6. Try running the app once it is installed.
Switch to the YouTube TV App Instead
If nothing else works, you might want to consider switching over to the YouTube TV app. There are a few benefits to upgrading to the YouTube TV app, including:
– having over 85 channels to choose from
– having the ability to watch on multiple devices
– no DVR space limits
– six accounts per household
You can even now get downloads in 4K and unlimited at-home streams. Sure, it costs more than your free YouTube account, but it gives you access to exponentially more content like full movies and TV shows.
Reduce the Video's Streaming Quality
Are your videos not loading correctly, taking far too long to buffer, then stopping after just a few seconds? Try reducing the video's streaming quality. High-resolution videos might have bandwidth requirements beyond what your connection can offer.
If you want to try lowering the streaming quality, you can do this by:
1. Go to the Home page on Roku.
2. Go to the Settings menu.
3. Go to the Display Type section.
4. Lower the resolution to 720p.
Alternatively, you can use 'Auto Detect' to allow the system to find the proper video resolution for your YouTube video.
More Roku Articles:
We have a long list of articles in our help series surrounding Roku devices. Here are just a few you might find interesting:
Closing Thoughts
There are ways to get YouTube to open properly on your Roku. Most of the methods for fixing this are fairly simple and don't involve you spending any extra money. But, if all else fails, you might end up wanting to give the YouTube TV app a try. Just know that this is indeed a common issue that many users have been able to successfully troubleshoot on their own.