Why Isn't My iPhone Receiving Texts? Answered & Solved!
Fewer situations are as frustrating as not receiving text messages on your iPhone. It can lead to panic as you might miss out on important, urgent texts, including those that might be emergencies. However, there are many solutions for fixing this problem that can ensure that you never miss a text message again on your iPhone. There are many possible reasons why your iPhone is not receiving texts. Usually, this issue is due to a poor network connection, broken SIM card, new iOS update or even a simple glitch. There are several ways you can fix this issue and get your iPhone back to normal with iMessage and regular texts. Apple's iPhone is a great device favored by many users because "it just works." However, like all smartphones, the iPhone can run into myriad issues, including those affecting text messages. If you're not receiving texts, it can be problematic, but fortunately, there are several ways to troubleshoot and get it working normally again.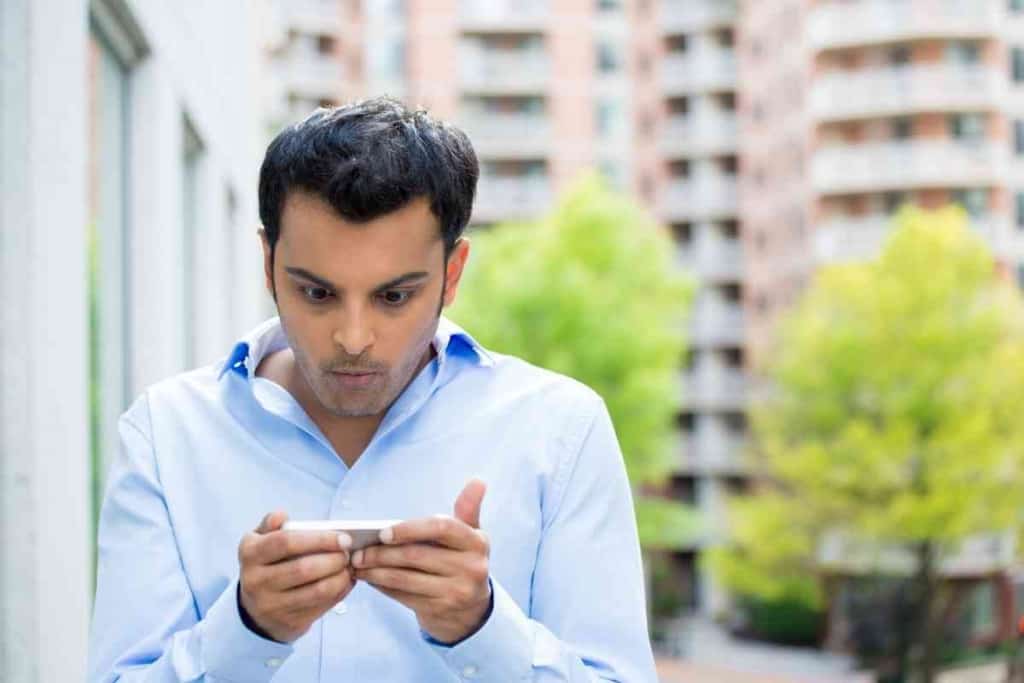 Table of Contents
Why Is My iPhone Not Receiving Texts?
There may be various reasons why your iPhone may not be receiving text messages. If you activated airplane mode and forgot about it, your texts will not work. You can tell whether that feature is enabled by the plane icon appearing in the upper left-hand corner of your iPhone's screen.
Even in this day and age, it's still possible to occasionally stumble across an area with bad cellular coverage.
If this is the case, you will temporarily not be able to receive text messages and won't be able to send them, either. Once you're in a location with a stronger signal, your iPhone should revert to its normal abilities and you'll get texts again.
Sometimes, your network experiences a glitch that's beyond your control. This could interfere with your iPhone's ability to receive text messages. In some cases, simply rebooting can help, but you might need to go a step further and reset your network settings.
Another reason why your iPhone might not be receiving texts is that you accidentally fiddled with certain settings that make this an issue.
In this situation, if you don't recall the configurations you set that are preventing text messages from getting to you, you can reset your iPhone's settings.
While rare, sometimes, a problem can occur with texts on the iPhone because of the software. One of the easiest solutions for this is to perform a hard reset.
You might also have problems getting text messages on your iPhone because of a bug in an outdated version of iOS. In that situation, the easiest way to solve the problem is to update to the latest iOS version.
What Are the Potential Solutions for an iPhone Not Receiving Texts?
If your iPhone is not receiving text messages, it can be disastrous. However, you can check your cellular signal to see whether it's strong or weak.
You can check a coverage map from your wireless carrier to see the status of your current location. If it's weak, you will want to move to a different area and check again. This often occurs when you're traveling and your cell service isn't strong in your travel destination.
Next, you will want to check airplane mode to see whether it's enabled. If you use an all-screen iPhone, swipe down to open Control Center or on an iPhone with a Home button, swipe up and check the plane icon, which appears at the upper left corner of the screen.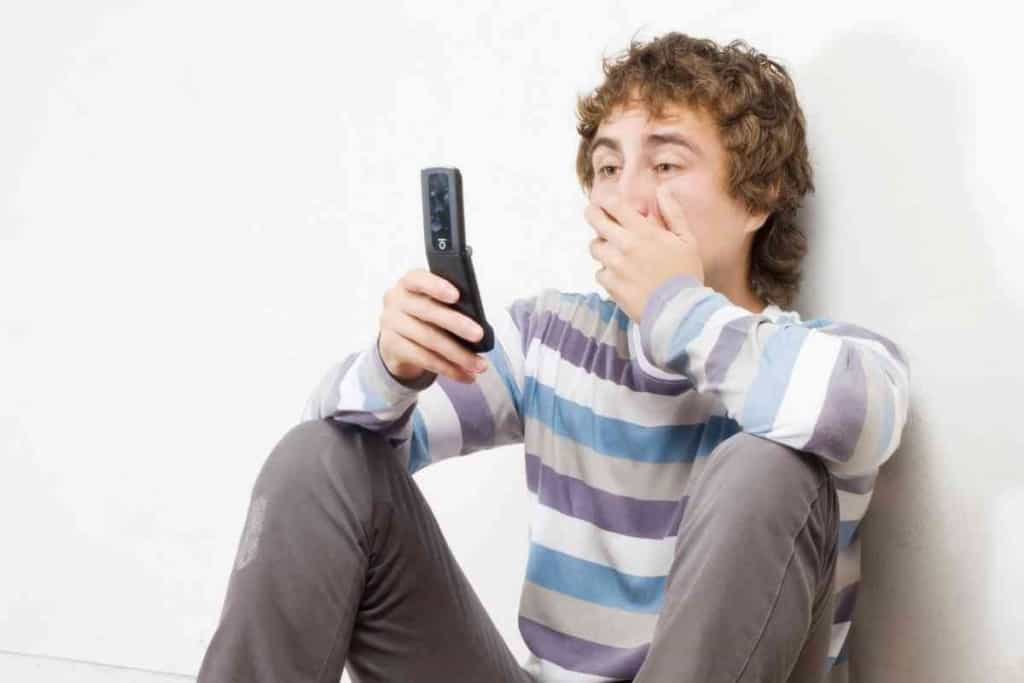 If it's toggled on, clicking on it will toggle it off.
You can also check the airplane mode feature by going to the Settings app. Airplane mode appears at the very top of your screen. You can see if it's toggled on or off and can check your texts again afterward.
Many problems with the iPhone can be solved by performing a hard reset. If you're not getting your text messages due to a software glitch or some sort of software problem, hard resetting can often rectify the situation.
If you're using an all-screen iPhone and iPhone 8 and 8 Plus, you should press and hold the Volume Up and Volume Down buttons and then hold the side button until you see the Apple logo appear on your screen.
On an iPhone 7 and 7 Plus, press the Volume Down and Sleep/Wake button until the Apple logo appears. For the iPhone 6s and 6s Plus, press and hold the Sleep/Wake button and Home button at the same time until the Apple logo appears and then release them.
Check your texts again after your iPhone reboots. You should see them working like normal again.
If none of the above fixes have solved the text message problem, you can check your SIM card to see if it's broken.
Turn off your iPhone and use the SIM tray removal tool or a paper clip to eject the SIM tray. Check your SIM card to see if it has any cracks, breaks or dents.
If your SIM card appears to be broken, you can check it by inserting it into an old smartphone. If your old phone doesn't work with the device, you probably need a new SIM card. You can request a new one from your wireless carrier.
Some iPhone users who have had problems with their texts say that enabling Wi-Fi calling can restore their texts. Go to Settings and choose the Phone option and then select Wi-Fi Calling. Toggle Wi-Fi Calling on and check your text messages.
It's possible that you accidentally changed something in your iPhone's settings and interfered with configurations that caused your texts not to work. If you don't remember what you did, you can reset all settings. To do this, go to Settings, General and Reset.
Choose Reset Network Settings and then enter your iPhone's passcode. This will reset all your network settings and should correct your text message issue. Check your text messages and test them out by sending a text and asking the recipient to reply.
The next thing you can try if your iPhone is still not getting texts is to update iOS. If you're still running an older version, it's possible that there's a bug in the software that's preventing your texts from working properly. Go to Settings, General and Software Update to see if there's an iOS update.
You can also check for an iOS update through iTunes. Connect your iPhone to your computer via Lightning cable and launch iTunes. Click on the iPhone icon, check the summary tab and select the option to update your iPhone.
It's also possible that updates from your carrier must be updated as well. Your carrier regularly issues updates to ensure that your phone can connect to the network. You can check for these updates by going to Settings, General and About and seeing if a prompt appears saying that there's a carrier settings update.
What if These Solutions Don't Fix the Problem?
If none of these solutions fix the problem and your iPhone still can't receive text messages, you'll have to contact your carrier.
Sometimes, wireless carriers experience temporary outages that prevent you from using your phone. Your plan might also be to blame, or you might have an overdue wireless bill.
When all else fails, contact Apple directly to explain the problem with your iPhone not getting texts.
You should be able to bring your iPhone to the nearest Apple Store location to get it checked out at the Genius Bar. If something is wrong, you might be able to get repairs so that your text messages work properly again.
Not receiving texts on your iPhone can be frustrating, but these solutions usually fix the problem. Usually, if one doesn't work, another will do the trick.