Is 500 GB Enough Storage For XBOX One? [vs. 1TB – Answered!]
What is enough when it comes to storage? Was 30 GB enough?
How about 60 or 120 GB? What about 2 terabytes?
I say there can never be enough. Why not make it a standard for consoles to have extra hard drive slots and USB 3.1 ports to add external drives as well.
Some day, it could be.
The reality is that storage needs always depend on the user. Modern AAA games can frequently end up around the 80-100 GB size each.
Some games even have the audacity to reach 200 GB or require even more like Call of Duty: Modern Warfare or Destiny 2: Beyond Light.
Is 500 GB Enough Storage For XBOX One?
If you want to keep up with new Xbox One titles and build a large collection of digital games, a 1 TB console is a must-have. If you plan on sticking to a few select titles, you'll find the 500 GB to be quite adequate. It all comes down to your gaming habits.
Avid gamers with low-capacity hard drives will be forced to delete games and carefully curate which titles they want to have instant access to.
Don't worry though, you won't feel limited if you pick up a subscription to Game Pass.
Game Pass will allow you to stream games from the cloud rather than install them directly.
That means you can try out games instantly with a decent internet connection.
You can even make the experience on the go by downloading the Game Pass app for Android.
If you want your console games to feel more secure and readily available, the 1 TB is a good place to start.
I would even recommend installing a larger internal drive and even utilizing external storage devices.
If you want to avoid external drives, a 4 TB drive should be all you need.
How Much Is Enough Storage For Gaming?
This is a rather difficult question to answer directly. I've created a list of different gaming habits that you may relate to.
Next to the description of the gaming habit will be a suggestion on how much storage is enough.
Gaming Habits and Storage Suggestions
You play many different games and like to keep up with new titles
Start with a 1 TB console. You may wish to add a 2TB external hard drive as well or replace the drive that comes installed with a 4 TB.
You only play one or two games, but consistently
The 500 GB is plenty for keeping up with one or two specific titles. Even in the case that both titles are the largest available like CoD, Destiny 2, FFXIV, FIFA, or NB2K.
You're going to play whatever games your friends are playing
You will want the 1 TB. Gaming groups will usually stick to one or two consistent games, but also want to try out a slew of new releases and popular titles.
You want to play older games for nostalgia
Surprisingly, 500GB is likely to be enough to keep a good library of classic titles.
If you aren't really sure what category you're going to fit into, you can start with a 500 GB console.
It's not too difficult to upgrade it later.
Plus features like Game Pass can help to alleviate storage requirements.
Even the newest models of Xbox One X have editions that are digital-only without a 2 TB or larger hard drive.
While the future of cloud gaming can ease how much storage you will want, I would still go for the larger sizes.
You never know when you'll want to bring your console with you and there isn't great internet service.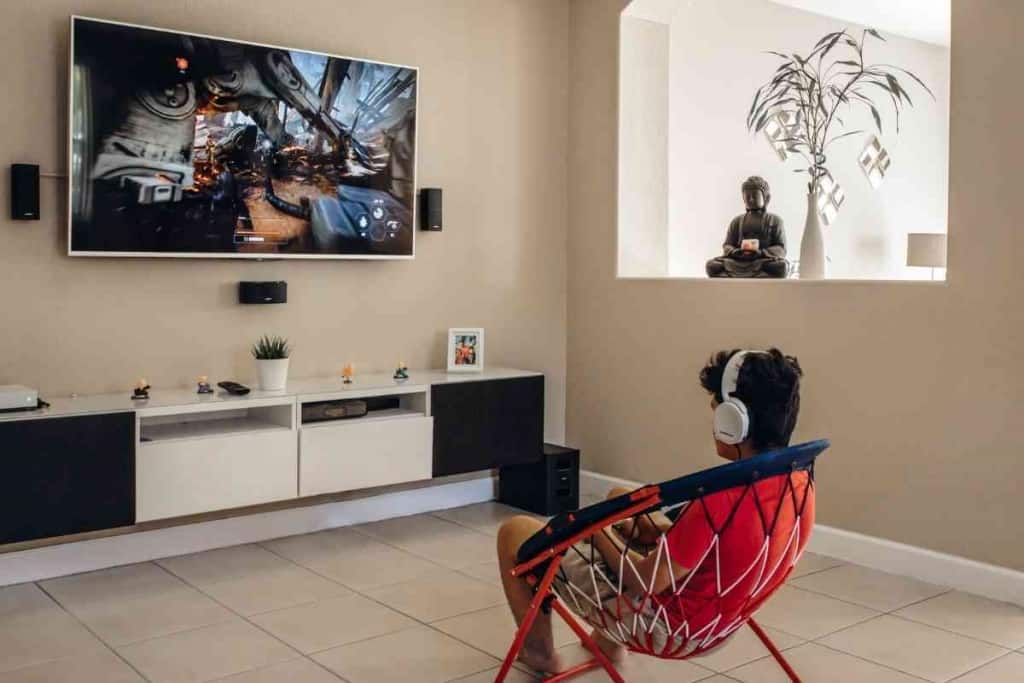 What Does 500 GB vs 1 TB Look Like?
To give you a visual example of what the difference between a 500 GB and 1 TB console can look like, I've put together separate lists that illustrate it.
The first detail to note is that the firmware the XBOX One runs on requires about 140 GB.
That means a 500 GB drive only has 360 GBs of useable storage and a 1 TB drive only has 862 GBs of useable storage.
500 GB:
Destiny 2 – 164 GB
GTA V – 94 GB
Gears 5 – 64 GB
Dying Light – 32.5 GB
1 TB:
Destiny 2 – 164 GB
GTA V – 94 GB
Call of Duty: Warzone – 100 GB
Red Dead Redemption 2 – 88.57 GB
Dying Light 2 – 32.5 GB
NBA 2k21 – 121 GB
Gears 5 – 64 GB
Dirt 5 – 78 GB
CyberPunk 2077 – 86 GB
Using some of the largest file-sized games available, it's 9 to 4.
That's not a wholly accurate representation as not all games use quite so much storage.
There are many great titles that are less than 1 GB and up to 30 GB.
It comes down to the difference between useable storage and the games you play.
If you are something of a retro or classic gamer, then you'll be happy to hear that your favorite titles are among the smallest in file size compared to popular AAA titles.
Deads Cells, Hades, Castlevania, and many other platformers new and old are generally around 1 GB or under in size.
Should I Upgrade My XBOX Hard Drive?
If you plan on extending the use of your console for years to come while keeping your digital library accessible, it is a requirement that you replace the standard drive with a larger drive.
Your XBOX One can support up to 16 TB of internal storage.
However, I would only recommend going up to 8 TB as these drive quite a bit more stable to use.
It is often recommended to only use up to 4 TB as these are the most stable high-capacity consumer drives.
In most cases, 4 TB is a lot of storage and enough for about any gamer.
That's 3,860 GB of useable storage. Literally enough to install hundreds of games to one drive. If you want to push it to the limit, you can also make use of external storage devices by using a USB hub.
Each drive cannot exceed 16 TBs.
I couldn't imagine the need for 16 TBs of storage just for gaming.
If you have yet to use the extent of the hard drive storage your XBOX One came with, just wait.
You'll know if you need more storage and the option to upgrade will always be available.
It happens to be getting to be a less expensive option as time goes on.
It is important to remember that modern consoles like the PS5 and XBOX One Series X use SSD drives.
You use an SSD in your XBOX One as well.
However, SSDs are a more expensive option to purchase in large capacity.
You will need to know that your XBOX One uses the same standard hard drive connection used to install laptop hard drives.
As there are SSDs that use PCI ports and m.2 ports, you don't want to end up with a drive that doesn't fit into your XBOX.
SSDs are faster and more efficient than HDDs.
They are also sturdier in terms of durability.
If you can muster up the extra money for an SSD, it is well worth the money.