How To Use Bluetooth Headphones On Xbox One
Bluetooth headphones give you the freedom of experiencing great audio without wires. However, not all gadgets allow you to connect these headphones directly. If you are new to Xbox One, you might be wondering whether it is possible to connect your headphones and avoid wires.
Xbox one doesn't have Bluetooth capability despite its many features. However, that doesn't mean that you cannot connect your headphones and experience the beauty of gaming without the use of wires. Below, I show you a number of ways to connect your headphones to Xbox One.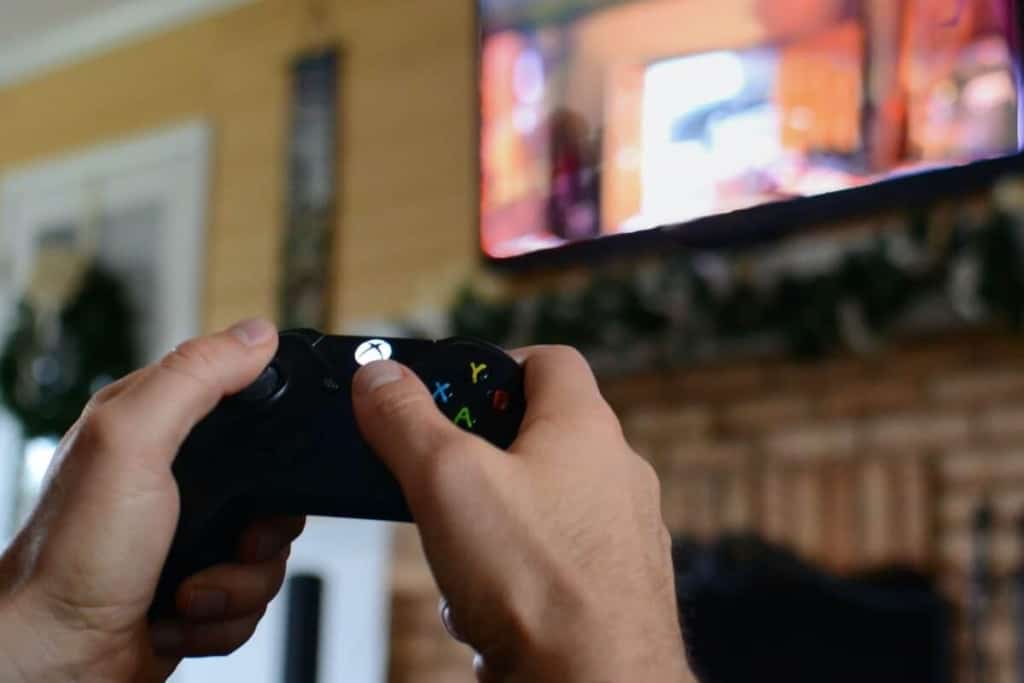 Table of Contents
How To Use Bluetooth Headphones On Xbox One
There are several ways you can listen to audio from an Xbox One through Bluetooth headphones, including using a Bluetooth adaptor, an audio jack, an optical cable, remote play, and connecting directly to the TV.
While Xbox One doesn't offer Bluetooth capability, there are specific headsets that you can connect to the console wirelessly.
If you do not have one of these compatible headphones, it becomes challenging to connect your Bluetooth headphones. Instead of Bluetooth, Xbox One comes with a proprietary wireless technology, the Xbox Wireless. This technology allows you to connect accessories such as controllers to your Xbox console.
You may have high-quality headphones such as JBL Boombox, but they will still not connect directly to Xbox One as the system only goes with very specific headphones. One of the headphones with the tech is the Xbox Stereo headset, but you may not have that, so you end up considering any of the other available headphones.
Xbox Wireless operates at a higher frequency compared to Bluetooth, but it is not available in many devices. As we wait for this technology to be in more devices, you need to consider any of the following ways to connect your Bluetooth headphones to your Xbox One.
If you have headphones that use Xbox wireless, such as the Xbox official headsets, you can connect them directly and wirelessly to the console. These headsets fall into either of two categories.
There are compatible headsets that use a wireless Bluetooth dongle that attaches to your controller's USB ports and others that connect automatically. The first category is the same as any other headphones that would require an adapter to connect to the console while the other recognizes Xbox Wireless and connects over it.
Connect Using a Third-Party Bluetooth Adapter
Because Xbox doesn't offer Bluetooth support, you can use a third-party adapter to make the console connect to your headphones. This means you will spend more money to connect your headphones to the console, but this is your best option.
To connect through this option, you need a Bluetooth transmitter and a Bluetooth receiver. A transmitter is an adapter that allows you to hear sounds from the console. The adapter connects to your console and then sends signals to your headphones over Bluetooth.
Using an Audio Jack to Connect Your Bluetooth Headphones
The type of Xbox Controller you have will determine how you connect a Bluetooth adapter. However, you need to sync your Xbox One with your Xbox controller to start enjoying high-quality audio when you are gaming.
Newer pads feature a built-in audio jack that you can use when you need to have a wired connection. You can use a Bluetooth transmitter with a 3.5mm jack. Connect this transmitter to the audio jack and pair your Bluetooth headsets. Once you do that, your headphones should connect automatically, and you should hear the audio.
You can also connect the Bluetooth adapter to your TV, that is, if your TV is not Bluetooth enabled. Most of the adapters work well with your TV. Your TV is better when you do not want a wireless dongle on your gaming pad.
What if your controller doesn't have an audio jack?
The original Xbox One controller doesn't have an audio jack. If this is the controller you have, you need a Bluetooth transmitter and a stereo headset adapter for Xbox One.
Whether you need a wired or wireless headset and you have the original Xbox controller, you need a stereo headset adapter. The adapter is a first-party device that Xbox designed to provide the missing 3.5mm audio port that is missing on the Xbox console.
When you connect this adapter, you have the option of connecting a wired headphone or a Bluetooth adapter for wireless headphone connection.
Using Optical To Connect Your Bluetooth Headphones to Xbox One
This is another simple way to connect your Bluetooth headphones, and it uses a Bluetooth adapter that can support optical connections. In most cases, these adapters are ideal when you need to connect sound bars, but they can still allow Bluetooth headphone connections.
Some of these transmitters feature a digital optical cable beside the 3.5mm jack port. You can connect the transmitter to the S/PDIF optical audio output port at the back of the Xbox One. Once you connect the transmitter, switch its mode from 3.5mm to S/PDIF and connect your headphones to the transmitter over Bluetooth.
The only disadvantage of this option is that you can never chat with other players on Xbox One as the transmitter allows output only. You will hear the audio from your games perfectly, but you are not able to talk back.
Players on Xbox Series X|S will not have this option as the digital output connection is not available on their unit, and they have to use any of the other options described above. If your Xbox doesn't support this connection, you can connect the transmitter to your TV.
Most modern TVs allow you to connect the transmitter as they have an optical port. The connection to your headphones remains the same.
Using Remote Play to Connect Bluetooth Headphones to Xbox One
Gamers using a small screen can use Xbox Remote Play to enjoy your games through your Bluetooth headphones. Microsoft offers modern Xbox controllers with Bluetooth capability, allowing you to connect your devices with ease. One of these models is the Xbox One S, which offers both Bluetooth and Xbox Wireless.
However, you need to be close to the console for the Bluetooth connection to work. To establish this connection, you need to have the Xbox app on your iOS or Android device, a new Xbox controller with Bluetooth connection, and your Bluetooth headphones. You can also go for a mobile-compatible Bluetooth controller.
This is what you need to do to get the connection going:
Connect your headphones to your phone over Bluetooth
Connect the controller to your phone
Set up the connection on your Xbox by clicking on the Guide Button and navigating to Profiles and Systems
Open Settings >> Device and Connections >> Remote Features
Check the box next to the part "Enable Remote Features:
Change the power mode so that it reads "Instant On"
Set up the connection further from your Xbox app by clicking on the Remote Play icon on the app screen
If you haven't connected to the console to the app, click the button "Set Up A Console", and you will have created a link. From there, you can now choose the option "Remote Play"
After the setup, you can play on your console through the small screen, and the game audio plays on your Bluetooth headphones.
Connecting Bluetooth Headphones to Xbox One Through PC Connections
This is one of the easiest means of connecting your headphones to your Xbox One. If you use your Windows PC as the end-user device, the two devices will tether sounds with ease. Both Windows PC and Xbox One are products of Microsoft, and this makes them very compatible.
To connect the PC to the console, you need to have the two devices on the same network. You can use an Ethernet connection. You also need to have the Xbox Console Companion App on your PC.
Luckily for you, Microsoft PCs come pre-installed with the Companion App. If the app is not on your PC, you can download it from the Microsoft website. It is easy to establish a connection and start playing by following the steps below:
Open the Companion app and create an account if you do not have one already.
Click the Pairing button on your app. A window will come up that allows you to connect to your Xbox One. From the top right corner of the window, you will see "Add a Device" button and click on it.
This option searches for devices, and once it locates your console, click on the Connect button, and you are good to start playing. There are times when Windows might take a long time to search – do it manually and see your console there.
If you still have issues connecting, you can open Xbox Settings >> Devices and Streaming >> Device Connections. Once you open that, you need to enable the option Allow Play To Streaming and also enable Game Streaming To Other Devices, and also enable Only From Profiles Signed on This Console.
You will see your Xbox on the Connections Tab and then click on it. After the connection is complete, you have the option to control Xbox through your PC.
Can You Connect Bluetooth Headphones Via TV?
If all the options above are not ideal for you, you can connect your headphones to the TV. To do that, you need to connect your TV to the console and then connect the headphones to the TV over Bluetooth. You only need a Bluetooth enabled TV and a HDMI cable.
Connect the console and the TV using a HDMI cable and then select HDMI as your TV's input source. Connect your headphones to the TV and start enjoying your game.
Closing Thoughts
It feels good being able to use Bluetooth headphones when playing on your Xbox One. You never have to untangle wires or deal with restrictions of where you can sit while playing.
Start by getting high quality Bluetooth headphones and then choose the connection that will meet your needs. If you ever have issues with the connection, you can reset your Bluetooth headphones and the problem will be over.
When traveling, choose the remote play option. When you are home, you can use your PC or your TV to complete the connection. If you can, purchase a Bluetooth transmitter or adapter and make the connection from there.