Is Bose Owned by Apple?
This post may contain affiliate links. As an Amazon affiliate, I earn from qualifying purchases.
If you are wondering whether or not Bose is owned by Apple, then you have come to the correct place.
Because Apple owns Beats, many assume they own Bose Corporation as well
In addition, Apple used to sell Bose in the past, which makes many believe the entire establishment is owned by Apple.
Is Bose Owned by Apple?
The primary owner of Bose Corporation is the Massachusetts Institute of Technology. Amar Bose, the founder and chairman of Bose, donated non-voting shares of the company to MIT in 2011. Apple and Bose collaborated with the Acoustimass Speaker System in 1997 and the SoundDock in 2004.
Bose is not owned by Apple, which is a shocking fact to many.
However, Apple and Bose do have a complicated history, which can be explored below.
To learn more about Bose and Apple, keep on reading to discover additional information about the topic.
Who Owns Bose?
Amar Bose created his well-known company back in 1964.
Since then, it has grown to be a noteworthy and well-esteemed corporation.
The establishment is one to be reckoned with, and it poses a fierce threat to rivals.
Bose seeks to create the best quality items and does not stop until goals and aspirations are met.
Since 1964, Bose has continued to improve and competes alongside the most luxurious companies such as Apple.
Bose has attained many extraordinary accomplishments.
Although success came fairly quickly for Bose, that does not mean it was never difficult.
Bose put time, effort, and profits into his company and took a daring chance on his corporation.
Everything Bose has accomplished is due to his efforts and dedication to making quality items for the public.
Below is a list of what helped create Bose into the successful worldwide establishment that it is today.
In 1972, Bose began its expansion outside of the United States by selling products in Germany. This achievement was a dream come true for Bose, who was less than 10 years into his business.
Just three years later, the Bose 301m Direct/Reflecting Speaker became the best-selling speaker worldwide.
This opened up many opportunities for Bose, and it is just one of the accomplishments that helped launch his career to be what it is today.
In 1987, Dr. Bose and Dr. William R. Short became inventors of the year.
They won the Intellectual Property Owners Education Foundation's Inventor of the Year Award, which is a noteworthy accomplishment for any businessman.
It is because of these successes that Amar Bose has not sold his company.
Although he has likely received many tempting offers, he continues to run a private company.
This means you cannot purchase stock in Bose.
The only ones who will ever hold Bose stock is MIT and Amar Bose himself.
Contrary to what many believe, Apple does not own Bose. In fact, Apple no longer sells products from the company.
In the past, Logitech, Sonos, and Bose could be found in Apple stores.
However, Apple stopped selling these brands.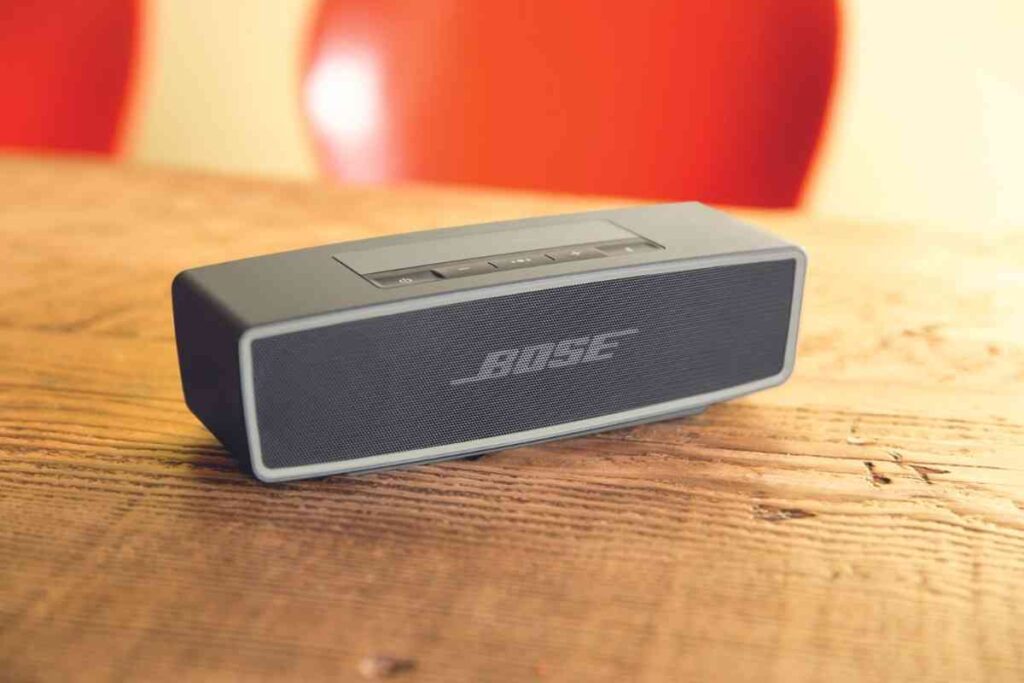 Third-party brands can no longer be purchased from Apple stores, much to the dismay of Bose and the other affected companies.
This shocked the public and created a type of uproar amongst those who were fans of these brands.
Most of the Bose Corporation is owned by the Massachusetts Institute of Technology.
This ownership is unsurprising due to Amar Bose being a professor at MIT for nearly 50 years.
In 2011, he donated a large chunk of the company to MIT through non-voting shares.
However, Bose is still privately and independently owned.
Apple and Bose
Many believe Apple and Bose have always been enemies. However, they used to collaborate in the past.
The two collaborations include the Acoustimass Speaker System, which launched for the Apple Computer in 1997, and the SoundDock for Apple's iPod in 2004.
These Bose creations sold well and created harmony between the two companies.
However, it all changed in 2014.
Bose and Apple have been rivals for years. Ever since Apple bought Beats, Bose has been out for vengeance.
Apple bought Beats by Dre in 2014, and it sold for over $3 billion, making Beats an economic success for Apple.
Although the transaction could have gone terribly wrong for Apple, Beats turned out to be a profitable investment and it was overall a worthwhile purchase for Apple.
After Apple purchased Beats, the two co-founders Dr. Dre and Jimmy Lovine began working for Apple.
This brought a new crowd to Apple, as people were purchasing the headphones to support the rapper and entrepreneur. If it were not for these two newfound members of Apple, purchasing Beats would have likely not been as successful as planned.
Dr. Dre and Lovine's credibility led to the brand's booming prosperity.
However, Apple was not as concerned with the headphones Beats creates.
Rather, Apple was more entertained with the streaming music services brought about by Beat, as this was still a fairly new concept.
The manufacturing cost of Beats headphones is inexpensive, costing less than $20 to make. However, they cost upwards of $400 for consumers.
Beats can upsell their products because of the reputation they have made for themselves.
Beats headphones are known for being long-lasting and of excellent quality. In addition, the brand name is enough to make anyone purchase them.
Unfortunately for Apple, acquiring Beats did not come without its fair share of problems.
Mere months after Apple bought Beats, Bose filed a lawsuit against Beats Electronics.
Bose complained about the noise-canceling headphones Beats was producing.
As if this was not enough, Bose then denounced Beats to the United States International Trade Commission, in hopes that specific products would no longer be sold or distributed.
These hefty actions by Bose demonstrate that they were feeling threatened by the recent comradery between Beats and Apple.
Much to the benefit of Apple, Bose agreed to dismiss the case. Bose dropped the lawsuit against Beats, however, the feud persisted.
Apple retaliated against Bose and stopped selling its products in stores.
No more Bose headphones or speakers can be purchased from Apple, most likely due to the lawsuit.