Is There A Limit On Apple Pay?
This post may contain affiliate links. As an Amazon affiliate, I earn from qualifying purchases.
Since Apple rolled out Apple Pay in 2014, people have been using this app to pay for all kinds of everyday items and services.
In 2017, Apple followed it up with Apple Cash, which is a simplified way of spending money using your iPhone, Apple Watch, or iPad.
There are some differences between these two functions.
You can use a debit card to put funds on Apple Cash, but you can also make payments received through your Daily Cash (the cash-back feature) or Messages by using your Apple credit card.
You can use a debit card, credit card, Apple Cash, or a prepaid card to put funds on Apple Pay.
Both are only available on iOS at the moment, so Android users cannot access these apps.
With so many features, it's no wonder consumers are flocking towards Apple Pay. But before you tie up your funds, it's important to know if there are any types of spending or withdrawal limits on Apple Pay.;
Is there a limit on Apple Pay?
Apple Pay itself doesn't have any limits, but Apple Cash – which it powers – does. There are limits for sending and receiving funds, adding funds to your balance, total funds available, and transferring funds to your bank account. Some transaction fees also apply.
While Apple Pay has some stipulations that vary by country, in general, there are no limitations on how much you can spend.
In the United States, you might need to provide a signature if you are spending over $50, but that is about it.
Apple Cash is a little different. It has some associated fees, just like its competitors (including PayPal and Venmo).
There are also a few limits for adding to your balance, sending or receiving money, transferring money to your bank account, and how much you can have in total funds stashed in Apple Cash.
Not to worry – we will go over each one of those limits in detail so that you won't be confused when a transaction gets declined.
What limits should you expect to see with Apple Cash? What is the maximum payment on Apple Pay? We will go over these limitations plus the fees you might see crop up, so read through until the very end to learn all about Apple Pay and Apple Cash's limits.
What do I need to use Apple Cash?
Before I answer your question of "Can I send 1000 on Apple Pay", let me first tell you what you will need to use the app.
Here are the requirements you must meet in order to use Apple Cash:
You must have iOS 11.2 or newer on your iPhone.
You must be at least 18 years of age.
You must live within the United States.
You must verify your identity.
You won't have to verify your identity straight away, but it is required for sending or receiving $500 or more.
What are the fees for adding to my balance?
As of right now, you cannot add to your Apple Cash account from a credit card; it must be by debit or prepaid cards only.
There are no fees involved for adding money to your balance through either of these methods.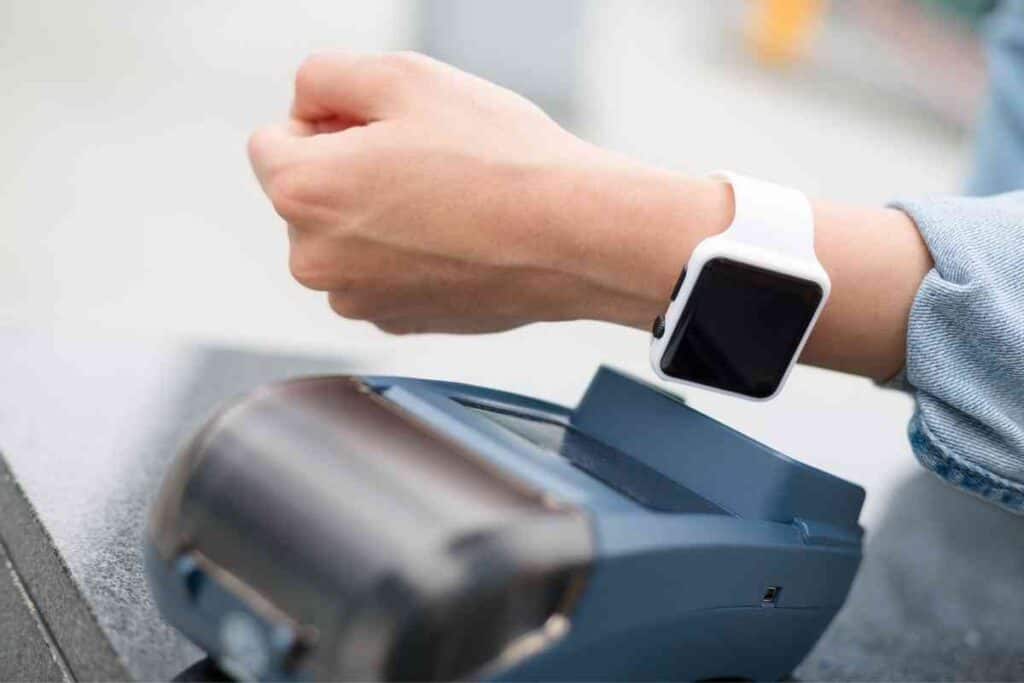 What are the sending and receiving fees on Apple Cash?
Are you wondering to yourself, "Can you tap Apple Pay over 100 without getting any kind of fee"? If so, the answer is that there are no fees at all if you use any of your Apple Pay Cash cards or debit cards for sending or receiving money on Apple Cash.
The only fee you will incur is that of 3% of your total payment if you use a credit card to send or receive money, and that applies to any amount.
What are the limits for adding to my Apple Cash balance?
When you go to add money to your Apple Cash balance, it has to be $10 or more.
You cannot add anything less than that, even if you only need to spend $5.
You also cannot add more than $3,000 at a time, and there is a maximum allowance for adding $10,000 within a 7-day time frame.
You also need to consider the limits imposed on your debit or prepaid card, since those will still be in effect for using Apple Pay and Apple Cash.
What are the limits for sending and receiving money via Apple Cash?
You are unable to send or receive less than $1, which is a pretty reasonable stipulation on Apple's part.
For most people, this isn't going to be a problem whatsoever.
You are, however, limited to sending or receiving up to $3,000 at a time or $10,000 throughout the course of 7 days – just like with adding cash.
And, as is the case with adding cash, your bank or prepaid card might still impose their own stipulations on limits.
It really helps to know ahead of time what their limitations are, which is why it is a good idea to contact your institution before using Apple Pay and Apple Cash.
What are the limits for transferring money to my bank account on Apple Cash?
The limits for transferring money into your bank account from Apple Cash are slightly different.
You can transfer $1 or more per transfer unless your full balance sits at less than that.
There is a maximum transfer amount of $3,000, and you cannot transfer more than $20,000 within a 7-day time frame.
How much can I have in my Apple Cash balance at once?
There is a cap for how much you can have in your Apple Cash balance at one time. That max amount is $20,000.
Getting this much cash loaded will absolutely require you to verify your identity.
Closing Thoughts
Apple Pay itself doesn't have that many restrictions, but Apple Cash does.
If you stay within those boundaries, you should have no problem with sending, receiving, or transferring funds.
You will need to check with your bank or prepaid card company to see what their limitations are and how they might apply to your Apple Pay Cash account.
Otherwise, enjoy using Apple Cash to send and receive money – Apple really does make it simple and secure.