Can You dispute Apple Pay?
When it emerged onto the market in 2014, Apple Pay proved to be a strong alternative to PayPal for iPhone users.
Since then, Apple Pay has grown, adding Apple Cash in 2017.
These days, over 65 million people use Apple Pay to make purchases, receive money from others, and make transactions with their banking institutions and credit cards.
Apple Pay is easy to set up, requiring you to add your credit or debit card to your Apple Pay Wallet.
From there, you can use Apple Pay at restaurants, grocery stores, online, and even at the fuel pump.
With Apple Pay being so widely used, it is no small wonder that scammers flock to it.
Apple Pay can be an easy way for them to make a quick buck off of an unsuspecting Apple Pay user.
Some innocent folks get caught up in sending money to or receiving money from a stranger whose intentions are a lot less innocent. When this happens, panic can quickly set in.
How can you ever recover money sent to someone you don't know who scammed you?
Can you dispute Apple Pay?
You can cancel or dispute a payment through Apple Pay if needed. You will need to contact Apple Pay customer support to file a claim to dispute the payment and, depending on the details of your particular claim, Apple will cancel or refund the transaction.
Apple Pay gives you the option of disputing charges.
You can cancel a payment if you catch it in time (before the other person hits Accept), but that isn't always the case.
There are some steps you can take to dispute a payment with Apple Pay, and we will go over what those are in this article.
So, what kind of protection does Apple Pay offer for buyers?
What can you do if you fall victim to a scam on Apple Pay? And just how do you go about getting your money refunded? Read on to learn how you can open a dispute case through Apple.
Does Apple Pay have buyer protection?
Apple Pay person-to-person transactions are viewed as any other type of private transaction, which means that they do not offer standard buyer protection.
Your card issuer will, as do many online and brick-and-mortar stores where you make purchases.
If you encounter a problem, it is best to contact them before you open a dispute through Apple.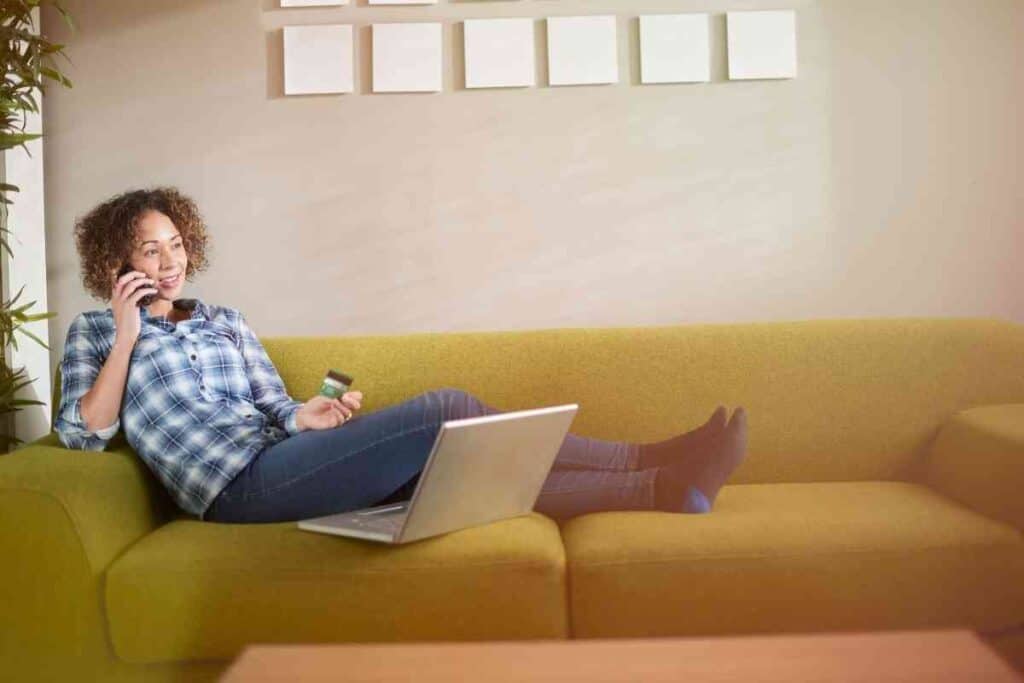 How do I dispute a charge on my Apple Card?
If you need to open up a dispute claim with Apple for your Apple Card, you can use your iPhone and follow these steps:
Open up your Wallet app and tap Apple Card.
Go to Latest Transactions, then tap on the transaction that you wish to dispute.
Go to Transaction History, then tap the transaction one more time.
Tap Report an Issue.
You can open a chat with a Apple Card Specialist by tapping Dispute Charge, Unknown Transaction, or Other Issue.
Select a reason for opening up a dispute, then hit Done.
A pre-written message will open up in the Messages app. When it does, tap on the Send icon.
After sending your message, you will get a form asking for more detailed information regarding your dispute. Fill out and send in this form so that Goldman Sachs can open an investigation into your dispute. They will not be able to do anything if you do not send the message and form.
Can I cancel a payment on Apple Pay?
You can cancel a payment on Apple Pay. But you must do it before the other person who is receiving it accepts the payment.
Otherwise, you will either have to ask them to return it or open up a dispute with Apple Pay.
Is Apple Pay secure?
Apple claims that Apple Pay is safer than using a physical prepaid, credit, or debit card.
All purchases using it require you to put in your Face ID, Touch ID, or your passcode.
Your identity and card number do not get shared with merchants, whether you pay online or in person.
Your personal information is yours.
Of course, you can still encounter fraud on Apple Pay.
It is up to you to use your best discretion when buying from a stranger or receiving money from them.
What do I do if I get scammed on Apple Pay?
Make sure you trust the person or business you are sending money to over Apple Pay.
Never share your Apple password information with anyone – no reputable company will ask for it.
If you get a message asking for money and you know you didn't initiate contact, do not respond to the message.
If you do end up getting scammed, you will need to go ahead and file a dispute with Apple as well as contact your card issuer.
Can you get a refund if you paid with Apple Pay?
If you used a credit or debit card for an Apple Pay purchase, you can get a refund provided that you show a receipt as proof of purchase.
The refund will go back to the card that you made the purchase from and should be automatically processed.
You will need to show your Device Account Number to the merchant and possibly your card information.
It might take several days for the funds to appear on your card once the merchant issues your refund, so it is important to be patient and keep tabs on your account balance as the funds make their way back to you.
Closing Thoughts
Apple makes it easy, convenient, and relatively safe to send and receive funds through Apple Pay.
Of course, safer doesn't always mean it is completely foolproof.
Scammers can still get to you through Apple Pay, even if you are doing your best to play it smart.
Should a scammer get ahold of your information, you can file a dispute with Apple, but it also won't hurt to contact the issuing institution for your credit, debit, or prepaid card.