Is It Possible To Connect An iPhone Using Bluetooth To A Sonos Play 1?
This post may contain affiliate links. As an Amazon affiliate, I earn from qualifying purchases.
Although the Sonos Play:1 portable speaker has been on the market since its release in 2013, it is still an excellent portable speaker system for many users today. The quality of the Sonos Play 1 has made it relevant even today. The speaker has been able to compete with others in the market because it offers users an easy way to access their music, even from streaming services, and also due to its high fidelity sound. But is it possible to connect iPhone using Bluetooth to Sonos play 1?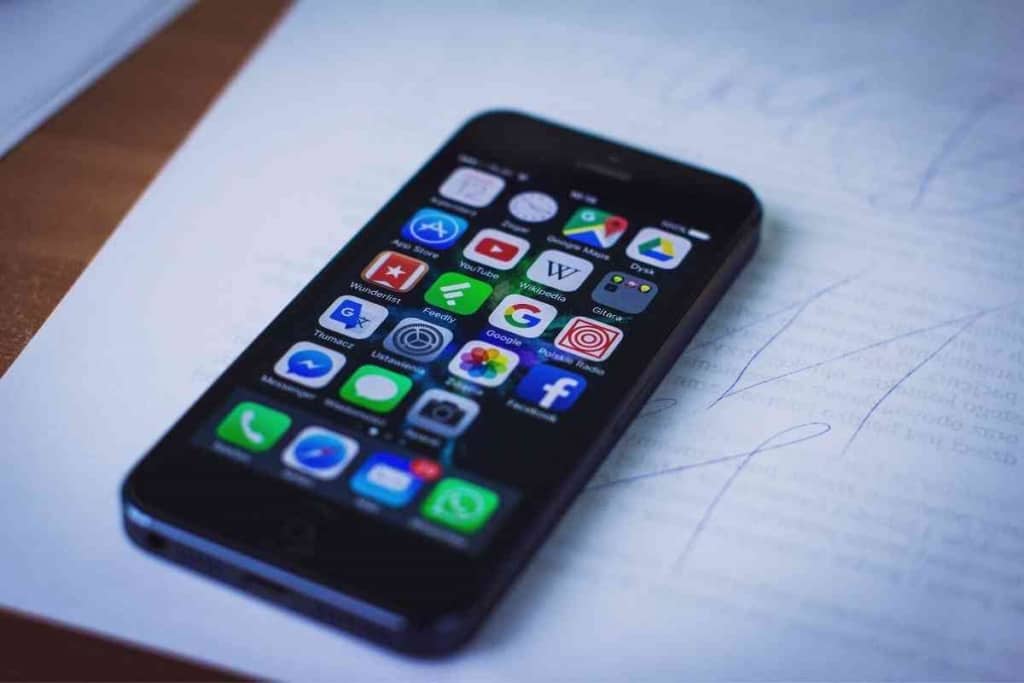 Table of Contents
How do you connect a Sonos Play 1 to an iPhone using Bluetooth?
Sonos Play 1 speaker system does not support Bluetooth connections to an iPhone or any other smartphone device. The Sonos Play 1 speaker system uses wireless technology to link to other home devices, such as your iPhone, Smart TV, PC, Mac, and others.
Even though it does not offer Bluetooth capabilities, it is not a problem for many users since most devices one may want to connect to the Sonos speaker using wireless fidelity technology anyway. However, we understand that there are speaker systems available that offer both Wi-Fi and Bluetooth connectivity, something that Sonos Play 1 does not.
In addition to this, the speaker system does not offer auxiliary cable connections; it is just purely a wireless speaker.
The main question you should ask yourself is, does it matter if the speaker cannot connect to your iPhone or other devices using Bluetooth? For most of us, it does not. However, if Bluetooth connectivity is a must-have for your speaker system, you may have to look for other alternative devices.
Is Sonos Play 1 A Good HI-FI Speaker?
Despite the fact that it's not possible to connect an iPhone using Bluetooth to a Sonos Play 1, the wireless speaker has other great features that you should know. For that matter, here are the other features of Sonos Play 1.
A Compact Wi-Fi Speaker with Amazing Sound
The Sonos Play 1 is not only a powerful Wi-Fi speaker but also a compact one. It is one of the initial portable speaker systems that transformed how people streamed and listened to music in their homes.
This intelligent speaker features Sonos' proprietary software and hardware to ensure that it delivers an outstanding sound performance for its small size.
The Speaker system has a bespoke design, a tweeter, and a MID woofer enabling its users to enjoy not only a big sound but also one that is both deep and rich with sound effects when listening to their favorite music.
One thing that makes this speaker stand out from some in the market, even a new one, is its ability to deliver robust and crisp low-end Highs and Mids.
The intelligent process technology in developing the Sonos Play 1 allows it to push its sound drivers further than its predecessor and deliver precise sound even at max volume by minimizing any sound distortions.
Most compact speaker systems have a small field of sound projection, a problem that the Sonos Play 1 does not have. Its wide sound projection angle means the listener can enjoy an excellent listening experience irrespective of where they decide to sit in the room.
Wireless Connectivity and Music Streaming
The Sonos Play 1 speaker system can only connect to other devices using Wi-Fi. While using only Wi-Fi for connection may be a deal-breaker for some individuals who might require more ways to link to other devices, it is not for many. This is mainly because most of us no longer use Bluetooth to connect our devices but Wi-Fi.
A Wi-Fi connection offers better quality and speed for connected devices and even better sound clarity for sound and speaker systems than Bluetooth.
Furthermore, because Sonos' Wireless Networks are primarily geared towards streaming your music in quality Hi-Fi, users of the Play 1 can wirelessly enjoy their favorite music wherever they are in their homes without worrying about dropouts.
Sonos Play 1 allows users to stream their favorite music from different platforms. They can do this by using a proprietary Sonos App that is easy to use and will enable them to connect to various streaming services.
Users can enjoy their playlists and songs from central music streaming platforms such as Spotify, Pandora, Rdio, and Hype Machine.
The speaker system also lets users listen to music stored in their libraries. This may include music stored in the cloud, their computers, tablets, or smartphones. Additionally, they may also choose to tune in and listen to any of the more than one hundred thousand stations, shows and podcasts from anywhere in the world for free.
Sonos Controller Apps
One of the main things that make the Sonos Play:1 an excellent speaker system is the ability to control the music they want to listen to.
This is where the Sonos controller applications come in. They give the user a way to choose what they want to listen to and control how to pick which streaming services and radio stations they prefer.
Once installed on your device, you do not have to wake up to interact with the Play 1 speaker manually. You can control it from anywhere if the device is wirelessly connected to the speaker. This allows the user to enjoy and control their music, thus offering a more immersive listening experience with as few interruptions as possible.
The best thing about the Sonos Play 1 controller applications is their availability for different devices. Due to this, one does not have to use one specific device or a device using a specific operating system to be able to control their speaker. Controller applications are available for iPhone, iPad, Mac, Android, and PC.
Compact and Durable Design
Durability and design are among the essential things anyone looks for when buying any device. Any device designed and developed well guarantees users that they can use it for a long time.
Sonos is a company that spends a lot of resources and uses innovative design technologies to ensure that its devices are durable.
Sonos Play:1's compact and intuitive design makes it a portable speaker system that one can quickly move to their desired location. Unlike most other portable speaker systems, the Sonos Play 1 speaker, although portable, is still weighty.
In addition, it has a few buttons to perform the bare necessities of operating the device, making it maintain a minimalistic appearance and design.
This is a durable speaker system since it is only built using premium materials. The rock-solid construction of the devices also ensures that it is not only aesthetically pleasing to the eye but also durable and can last for a long time.
Other Main Features of the Sonos Play 1 Speaker
Apart from the above major features of the Sonos Play 1 speaker, the device does have other features that deserve mentioning. Those features include:
Ability to update the device software so users can access the latest features on their Play 1 speaker.
Users can connect the speaker with another Sonos Play 1 speaker for an excellent listening experience and fantastic sound. This is a great way to amplify the sound throughout your home, especially for those that have large homes.
Users of the Sonos Play 1 still enjoy the benefits of Sonos Play 5 and Play 3 and Sonos Sound Bar.