The Netflix app is a popular choice for streaming TV shows and movies on a wide range of devices.
Whether you want to watch your favorite dramas on your smartphone, catch up on the latest comedies on your tablet, or relax with a good movie on your Roku device, the Netflix app has got you covered.
One thing to keep in mind, however, is that the Netflix app itself is free to download, but in order to use it and view any content, you will need to have an active Netflix subscription.
Is Netflix Free On Roku?
The Netflix app is available for free on Roku but it does not come with a free subscription to Netflix, which you'll need to watch anything on it. You can sign up for a Netflix subscription through the Roku app or by visiting the Netflix website.
This means that before you download the app and start browsing all of the amazing content that Netflix has to offer, you will need to have an active subscription plan in place.
But once you do have an account set up and are ready to start streaming content right away, the Netflix app makes it easy to find what you're looking for and enjoy hours of high-quality entertainment at the touch of a button.
If you cancel your subscription, you will still be able to download the Netflix app on Roku, but you will not be able to watch any content.
In the blog post, we will provide you with instructions and tips on how to start watching Netflix on your Roku!
Downloading Netflix On Your Roku
You can download Netflix on your Roku in just a few simple steps.
First, open the Roku Channel Store and browse for the Netflix channel.
Once you find it, select Add Channel to add Netflix to your Roku home screen.
Then, go to the Home screen and select the Netflix channel to launch it.
You'll be prompted to log in with your Netflix account information.
If you're not a member yet, you can sign up for a free trial directly from the Roku app.
Once you're logged in, you'll have access to all of your favorite Netflix shows and movies.
You can even use your Roku remote to control playback and search for specific titles.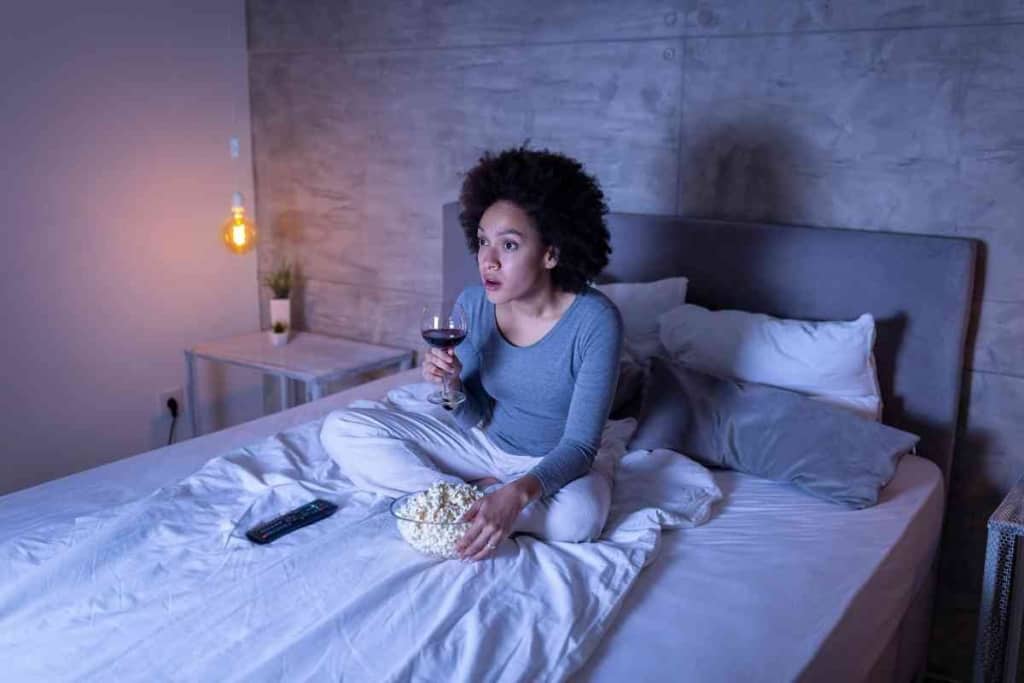 Creating A Netflix Account
To create a Netflix account, you'll need to provide your email address, create a password, and enter your payment information.
You can sign up for a free trial if you're new to Netflix.
To do this, go to the Netflix website and click on the "Join Free For A Month" button.
You'll then be asked to choose your plan and enter your payment information.
Once you've entered this information, you'll be able to create your profile and start watching movies and TV shows.
You can also download the Netflix app on your smartphone or tablet and sign in with your account details to start watching on your mobile device.
Updating Your Netflix App In Roku
Updating your Netflix app on Roku is a simple process that can be completed in just a few minutes.
First, open the Roku Home screen and select the Streaming Channels option.
Next, scroll down to the Netflix channel and press the Select button on your remote.
Finally, press the Options button and select Check for Update.
If an update is available, it will begin downloading automatically.
Once the update has been installed, you can resume watching your favorite shows and movies without interruption.
Is Netflix Worth Buying?
Netflix is a streaming service that offers a wide variety of TV shows, movies, and documentaries.
It's an affordable alternative to cable, and it doesn't require a contract.
You can watch Netflix on your TV, computer, phone, or tablet.
The service is easy to use, and it's becoming increasingly popular.
However, some people question whether Netflix is worth the monthly fee.
Here are some pros and cons to consider before you decide whether to sign up for Netflix.
PROS:
Variety of content: Netflix has a wide selection of TV shows, movies, and documentaries. There's something for everyone.
No commercials: One of the best things about Netflix is that there are no commercials. You can watch your favorite shows without having to sit through annoying ads.
Affordable: Netflix is cheaper than most cable packages. You can save money by signing up for Netflix instead of paying for cable.
No contract: Unlike many cable companies, Netflix doesn't require a contract. You can cancel at any time without penalty.
CONS:
Limited content selection in some countries: Netflix offers different content in different countries due to licensing agreements. Some regionally-specific content may not be available in your country.
Requires a stable internet connection: Netflix requires a high-speed internet connection. If your internet is slow, you may have trouble streaming movies and TV shows.
Overall, Netflix is a great option for anyone looking to cut the cord or save money on TV and movie subscriptions.
Whether you're an avid movie watcher or just want to catch up on your favorite shows, Netflix has something for everyone.
Are There Any Free Streaming Services On Roku?
There is currently no shortage of streaming services available on Roku, including both paid and free offerings.
Some of the most popular free options include popular channels like Vimeo, Crackle, and Tubi TV.
While the selection of movies and shows is smaller with these free services, they can still be a great way to get the fix of your favorite movies and TV shows when you're on a tight budget.
For those who are looking for more comprehensive coverage and a wider selection of titles, paid services like Netflix or Hulu might be a better option.
Ultimately, the best way to determine what streaming service will work best for you depends on your individual preferences and viewing habits.
But with so many options available in today's marketplace, it has never been easier to find great content at an affordable price.
Why Is My Roku Not Working?
There are a few common reasons why your Roku might not be working properly.
One reason could be that the power supply is not connected properly.
Check to make sure that the power cord is plugged into the wall outlet and the Roku player.
Another common reason for Roku problems is an interruption in the network connection.
This can be caused by a weak WiFi signal or by too many devices using the same network.
Try restarting your router and moving your Roku player closer to the router.
If you are still having trouble, you can try resetting your Roku player to factory settings.
Finally, keep in mind that software updates are released periodically, so make sure that your Roku player is up to date.
By following these tips, you can troubleshoot most Roku problems without needing to call customer support.
Restarting Your Roku
While Roku is an incredibly simple and user-friendly streaming device, with just a few quick steps, you can easily restart your Roku to keep your device running smoothly and efficiently.
The first thing you'll need to do is access the settings menu on your Roku by pressing the Home button on the remote and navigating to Settings > System reset > Factory reset.
Once there, hit the OK button on your remote to confirm that you would like to restart your Roku.
From here, your Roku will shut down for a few minutes, after which time it will automatically power back up again.
To make sure that everything is functioning properly, simply navigate to the main screen of your device and check that all of your channels are still displaying properly.