JLab Bluetooth Headphones Won't Connect [Solved!]
This post may contain affiliate links. As an Amazon affiliate, I earn from qualifying purchases.
Since their debut in 2005, American electronics manufacturer JLab has delivered on their promise of high-quality gadgets at reasonable, affordable, and totally justifiable prices.
They know how to make some great headphones and earbuds, but as we all know, problems can arise for seemingly no reason when it comes to technology.
Why won't my JLab Bluetooth headphones connect?
Connection issues with JLab Bluetooth headphones are usually related to Bluetooth interference between the headphones and the audio source. Double checking that you are within range of the audio source and that there are no large objects interfering wth the connection will usually fix your JLab connection issues.
Bluetooth is often the culprit behind issues, and there are a few reasons why this can be the case.
So, your headphones themselves might not be the issue, but their Bluetooth connection with your host device (such as a cell phone) can be.
Whether there is outside interference coming from a microwave or you've simply strayed outside the rather small Bluetooth range (which is typically about 33 feet but can be less depending on your environment), this problem can certainly be an annoying one.
Luckily, a connectivity problem is often easily resolved.
A quick fix like resetting the headphones or restarting your host device might be all it takes to fix the issue.
However, if you run the gambit of troubleshooting techniques and still come up empty-handed, you might be looking at internal damage or component failure.
If that is the case, you are going to want to contact JLab's consumer services and ask for further guidance.
Give one – or all, if need be – of these troubleshooting methods a try and see what works for you.
Why Bluetooth Is Not Always a Reliable Connection Source
Bluetooth has an exceedingly short range.
33 feet of range is about as good as it gets, and even then, you might not be able to connect that well.
Given its short range, it is often recommended that you keep your host device (especially if it is a smartphone) on your person while you use your Bluetooth headphones.
That should ensure the strongest possible Bluetooth connection.
That being said, environmental factors can limit the Bluetooth range.
Microwaves run on the same type of frequency as Bluetooth devices, so they can cause interferences with Bluetooth connections.
You will want to ensure that, as you go about troubleshooting your connectivity issues, that you are not in close proximity with electronics like that.
How to Reset Your JLab Bluetooth Headphones
The easiest way to reset your JLab Bluetooth headphones is to follow these simple steps:
Find the power button on your headphones.
Press and hold down on the power button for about 15 seconds.
Hold the power button down until the headphones start blinking blue. This means that they are ready to be paired with your device.
You should make sure that your host device has Bluetooth enabled.
To do this on your smartphone, you will need to go into Settings > Bluetooth and look for the slider.
Make sure that it is toggled to 'ON'.
If it is in the 'OFF' position, slide it over to 'ON' to enable Bluetooth.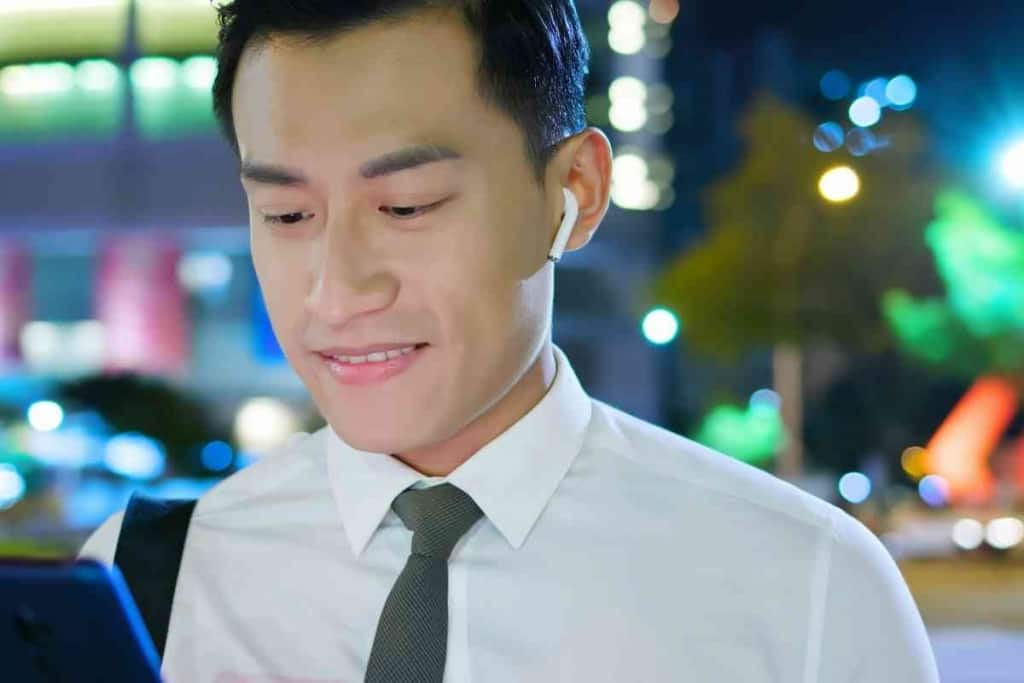 How to Get JLab Bluetooth Headphones Into Pairing Mode
You do need to make sure that you can get your devices to pair.
Here is how to pair them:
Make sure that your host device's Bluetooth is enabled.
When the headphones are powered off, press and hold down on the power button for about 10 seconds. A blue indicator light that quickly blinks blue indicates that the headphones are in pairing mode. This should happen automatically after the headphones are powered on.
Go into your Bluetooth on your device and search the list for your headphones. Find them and connect. When they are paired, the light on the headphones will slowly blink.
JLab Sound Keeps Dropping In and Out – How to Fix It
A bad connection can cause your Bluetooth headphones to have intermittent sound drop-out.
You will want to try having your device "forget" your headphones then pair them up again using the steps listed above.
There are a few other things you can try though:
Moving out of the vicinity of microwaves and other electronics that could be causing interference.
Try keeping your headphones within a foot or two of your host device.
Test your headphones on another device. If they do the same thing on that device, you probably have an issue within the headphones themselves, not with your connection.
JLab's Warranty Coverage
JLab gives each Bluetooth headphone or earbud set a two-year limited warranty.
This covers any manufacturing defects, starting from the date of purchase.
You can always file a claim through JLab if you are within that time-frame.
If you are, then you might be able to get a store credit code emailed to you after you return your headphones to JLab.
The whole process can take about three weeks though.
Closing Thoughts
JLab's Bluetooth headphones normally work well with any paired device – emphasis on normally.
There are multiple reasons why they might be failing to connect. Give one of the above troubleshooting methods a try and see if you can get a connection re-established.
If not, contacting JLab for additional help is going to be your best bet.
They can further advise as to whether you have a defective headphone set or if something else might be the matter.
Still, troubleshooting by resetting your headphones and pairing them up again with your host device should be your first step.