How To Listen To Music On Your Apple Watch Without Your Phone 
The Apple Watch is a device designed primarily as an extension of the iPhone, and many features only function when the two devices are in close proximity. But there are some instances where you might not have your phone on hand, such as while exercising. So, can you play music through your Apple Watch without your phone?
Apple Watch models that support cellular service allow users to stream music online while away from their iPhones. Those with non-cellular watch models can download music on Apple Music to listen to it offline. Storage for music is, however, capped at 24% of the space available on the watch.
Now that you know it's possible to listen to music on your Apple Watch without your phone, let's take a closer look at how it works, what exactly is available, and how much storage your Apple Watch provides.
Can You Stream Music on Your Apple Watch Without an iPhone?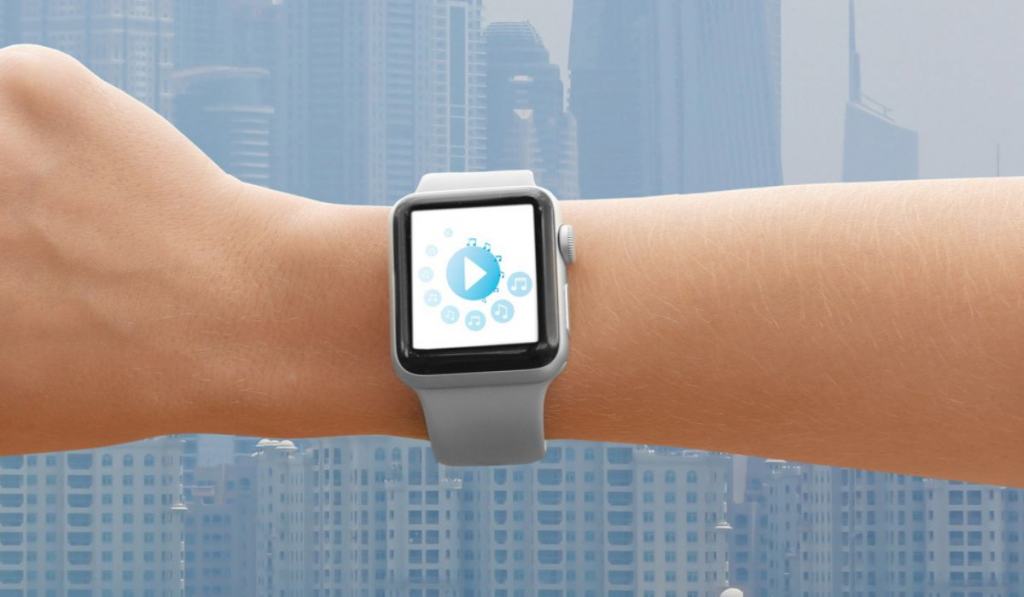 Back in the day, listening to music on an Apple Watch required users to sync their iPhone music streams to the Apple Watch. This could be done through the Music app.
While this was an attractive feature, the downside to it was that it eliminated the option of enjoying music on the go from the watch alone.
Numerous developments have been made to the Apple Watch (on Amazon) since its initial release. As a result, users can stream music online on Apple music without the need to be in close proximity to an iPhone.
The only pre-requisites to this are that the Apple Watch needs to be connected to WiFi or have cellular service. Your watch will switch seamlessly between the two connections to allow you to stream music from Apple Music on the go.
With a cellular plan, streaming music from Spotify without an iPhone is also an option. Simply download the Spotify app if it's not already installed. Launch Spotify on your watch, log into your account, and start listening to music.
Your watch will automatically switch to cellular service to keep the streaming running whenever your iPhone's out of range.
There's a catch to all that though: Not all Apple Watches support cellular service. To benefit from online streaming services, you'll need to check that your Apple Watch features the cellular service option.
Alternatively, Apple Music allows users to download and save songs to listen to offline. This may limit your available options when you're away from your iPhone, but it's certainly better than nothing!
How to Check if Your Apple Watch Supports Cellular Service
For improved convenience, some Apple watches feature the ability to connect to a cellular network just like a cellphone does. However, given that it's a fairly new feature, it's not available on all watches. The older models like the Apple Watch GPS are WiFi only.
The watches eligible for cellular connection have e-SIMs embedded in them. To get access to a cellular network, users have to connect to their iPhone's plan during the initial setup process. This doesn't require an additional SIM card for the watch.
A cellular connection on your Apple Watch provides a wide array of functionalities. You can make calls, respond to texts, receive notifications, and even stream podcasts and music online away from your iPhone. This feature appeals to many Apple Watch users looking to get that "stand-alone" experience from the watch. 
As previously mentioned, not all watches are equipped with this feature. Here's how to check if your Apple Watch supports cellular service:
Check your watch model: Like other devices, Apple Watches come in boxes containing a user manual and other useful things. If you still have the manual lying around, read through it to determine if your watch has cellular service functionality.
Check the Digital Crown: Alternatively, if you don't have access to the manual, you can simply take a look at the Digital Crown on your watch. A red dot or circle on it means that your device is cellular capable.
How Much Music Can an Apple Watch Hold?
When it comes to storage, the Apple Watch isn't like other iOS devices; it features a relatively lower storage capacity and it caps storage available for music at 24% of available space. The storage capacity depends on the Apple Watch model. Here's an overview:
Apple Watch SE Series 5 and 6: 32GB

Series 4: 16GB

Series 3 GPS+ Cellular Model: 16GB

Series 3 GPS Model: 8GB
Numerous apps and activities can contribute to storage use, and you'll be surprised how quickly you can run out of space. To check how much storage you have left, do the following;
Go to Settings.

Open 'General' then 'Usage,' and the watch will display the available storage.
The Usage section also lets you see which apps and files are taking up the most space. That way, you can proceed to delete bulky items to free up space.
Audiobooks, photos, and podcasts are generally bulky in space, so you want to delete those first. Since the Apple Watch doesn't allow for external storage, deleting items and files you don't necessarily use is the only way to make room for other additional music.
How to Add Music to your Apple Watch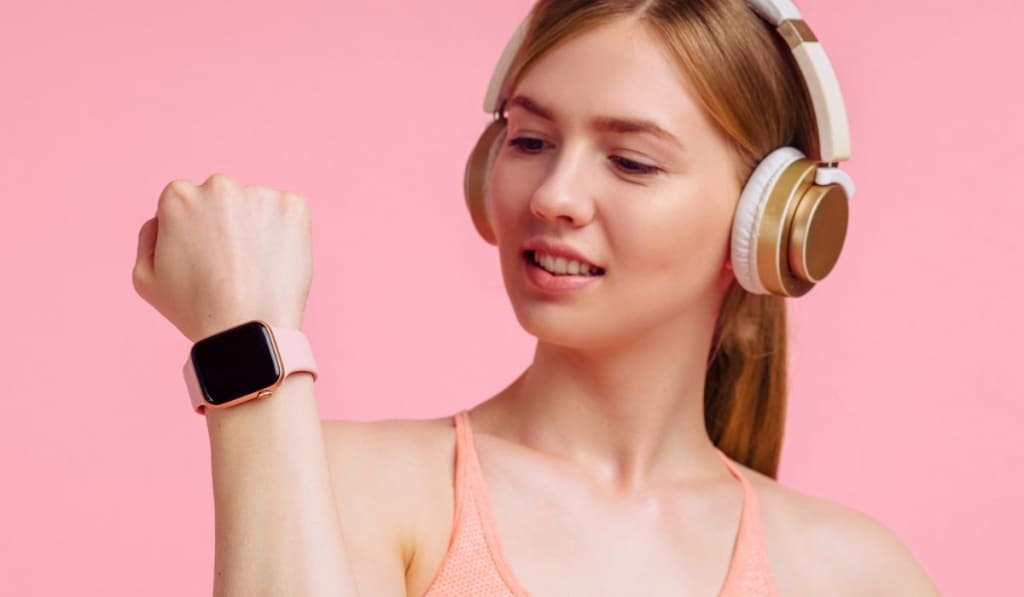 Adding music to your Apple Watch is an easy process. Using your paired iPhone, open the Apple Watch App and follow these steps:
Select 'My Watch' then 'Add Music.'

From there, select the playlists and albums you want to add, download them and sync them with your watch.
You also have the option of adding music directly from your watch, if you're subscribed to Apple Music. This option requires you to visit the Music app on your watch and then select and add songs to your liking.
Conclusion
Downloading music on your watch through your phone makes it possible to listen to music without your iPhone around. This is an alternative option to leveraging cellular service to stream music online on the go.
Not all Apple Watches feature the cellular option and those that do tend to be on the pricier side.