Ring Doorbell Not Connecting to WIFI: Easy Fix
This post may contain affiliate links. As an Amazon affiliate, I earn from qualifying purchases.
Ring, which is manufactured by Amazon, has some of the most innovative home security products on the market today. Their products stand out from the competition because they offer video and voice conferencing directly from the devices. Ring makes home security cameras, smart lighting, video doorbells, and plenty of accessories to outfit your entire home. There's a product for everyone, but like every brand, Ring isn't without its problems.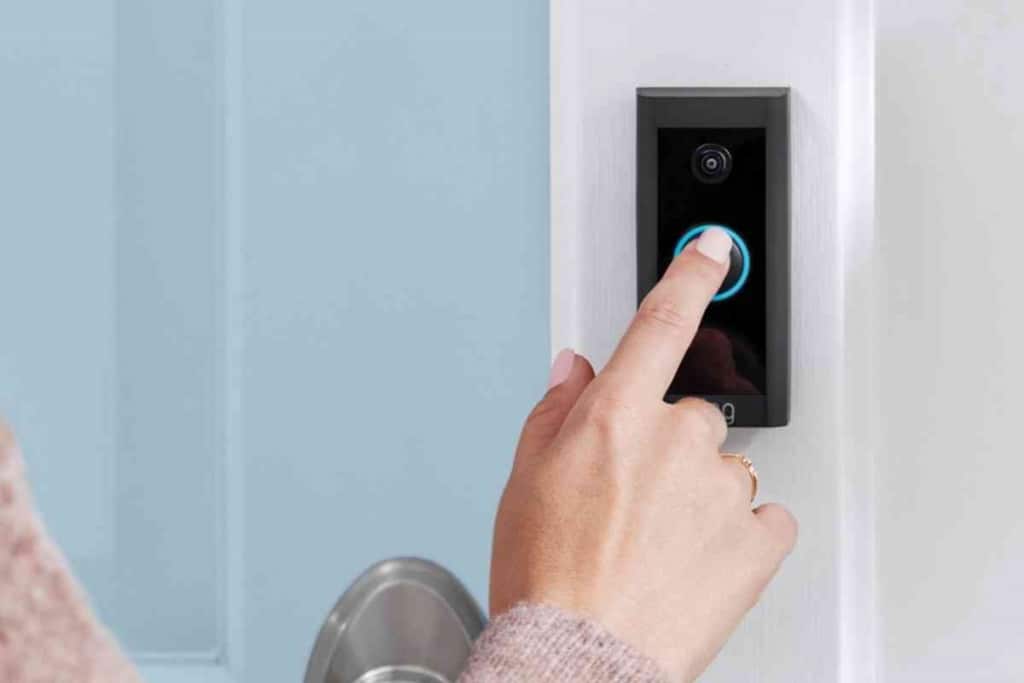 Table of Contents
Why won't my Ring Doorbell connect to Wifi?
To get your Ring Doorbell to connect to your Wifi, reset your router and devices. This will fix the issue in most instances, but there are some other problems to look out for. Try simply resetting your router and Ring doorbell before moving on to more complex troubleshooting.
Resetting your Ring Doorbell is a simple step that usually fixes the issue.
Continue reading to learn about the other issues that might prevent you from accessing the internet, learn what causes them, and learn exactly how to fix them.
Common Bugs and Fixes
It's possible that you're just temporarily losing internet connectivity due to short periods of power loss. If your ring camera has bad batteries or a bad wired connection, you might notice that you are losing connection to the Wi-FI quite often.
Fixing this is as simple as switching your batteries or checking your wired connection.
Another issue might be caused by a change in SSID or SSID password. If you change the password to your Wi-Fi, you will need to set up your Ring doorbell again. It will not be able to connect until you enter the new password.
These are some of the most common problems associated with Ring doorbells, but there are other issues that are described in detail below. Try these simple fixes before going into more complex troubleshooting techniques.
Troubleshooting begins in your Ring app. You can view device health, connection strength, and a variety of other statistics directly from the app. Once your Ring app is open, select the doorbell you wish to troubleshoot and select Device Health.
You will know for sure if you're having a Wi-Fi connection issue because it will say Offline under Network Status in the app.
If your device is offline, it's time to check out your router first. Make sure that all of the proper lights on the front of the router are green and that all of the cables are tightly connected in the back. You can also verify whether or not other devices can connect to the router without issue.
Once your router is verified to be in working order, it's time to restart your Ring doorbell. Just turn it off for 30 seconds and turn it back on. Your Ring doorbell might automatically reconnect to the internet after you restart it.
Alternatively, press the side button on your doorbell for 10 seconds to enter setup mode. Press it again to see if your doorbell will automatically reconnect.
If none of these processes work, you haven't changed your Wi-Fi password recently, and your router is in full working order, then you might have a power delivery issue with your Ring doorbell.
The Ring doorbell requires 16V of power at all times to function normally. If your device is being unpowered, while not commonly heard of, it may turn off the Wi-FI capabilities to conserve power.
Older wiring may also cause some electrical resistance. Consider getting completely new wires if none of the other steps above help.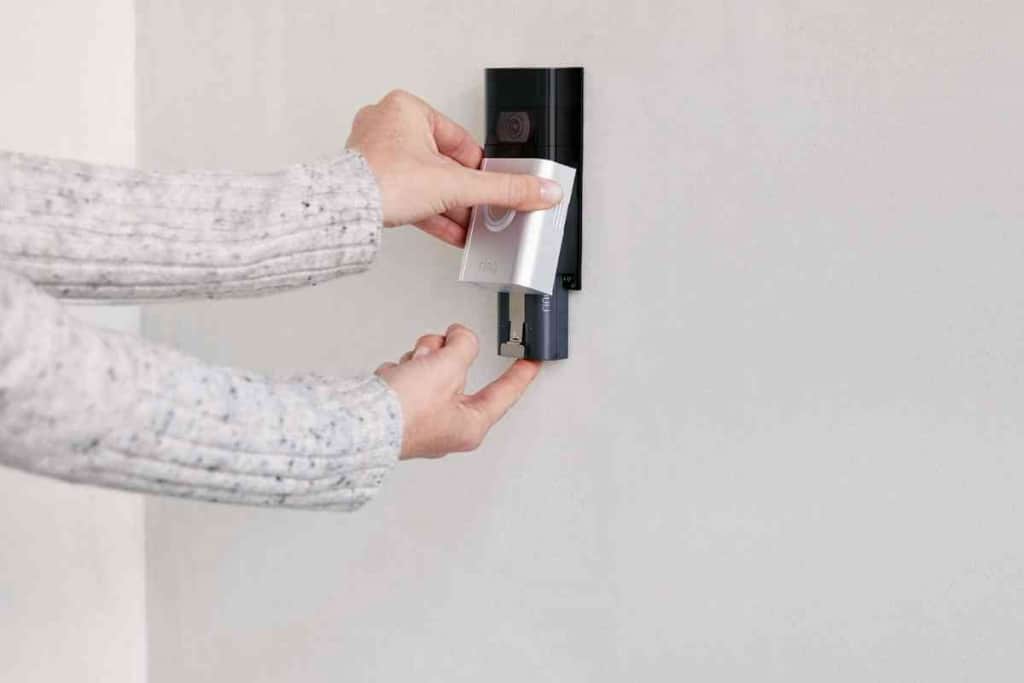 Entering New Wi-Fi Password
You can enter the correct Wi-Fi password to your Ring doorbell by using the Ring app. Just click the three lines icon in the top left and tap on devices. Select your doorbell, select Device Health, and click on Reconnect to Wi-Fi network or Change Wi-Fi Network.
Don't forget to head back to the main Device Dashboard to verify your signal strength.
Double Check your Wires and Power Supply
As previously mentioned, wiring and power delivery can cause Wi-Fi to not connect. Just as before, open up the Ring app, click on Devices, and select the appropriate product.
Click Device Health and find Power Status. Make sure your Ring doorbell is getting the appropriate amount of power delivery. If you see that your device is getting less power than it's supposed to, you'll need a new power delivery device or new wiring.
Other Common and Easy-to-fix Issues
Another common reason that your Wi-Fi isn't staying connected to your Ring doorbell is because your router is too far away from the device. You can fix this by moving your router closer or installing Wi-Fi repeaters throughout the home. It's also good to keep your router unobstructed by walls and other objects. Do not put your router in small closets or behind furniture to ensure you get the best signal possible.
Some Ring doorbells cannot detect 5 GHz band. Many routers are capable of outputting both a 2.4 GHz band and a 5 GHz band.
You'll have to go into your router settings in order to turn on 2.4 GHz or enable dual band capabilities. Your router's SSID won't even appear on the app if you are only emitting a 5 GHz band.
Some Ring devices are capable of handling a 5 GHz band though. If you have any of the following devices, then using the 5 GHz band is not the issue:
Ring Doorbell 3
Ring Doorbell 3 Plus
Ring Doorbell 4
Ring Doorbell Pro
Ring Doorbell Pro 2
Ring Doorbell Elite
Any other of the Ring doorbells are only compatible with a 2.4 GHz band.
Finally, some users report that their Ring doorbell has trouble connecting to networks if the SSID password uses special characters. The only fix for this is to change your Wi-Fi password to only include numbers and letters. This issue is only seen during initial setup.
Password can be changed back to normal and include special characters after it's initially set up, but you'll have to reenter your password once it's changed.