SOLVED: Do AirPods Need the Case to Work?
This post may contain affiliate links. As an Amazon affiliate, I earn from qualifying purchases.
Since their introduction, Apple AirPods have quickly become the earbuds of choice for iOs and non-iOs users alike. Sleek, trendy, and packed full of features, AirPods do everything most other Bluetooth headphones do and more. One of its distinctive features, the AirPods case, introduces even more convenience in a tiny package.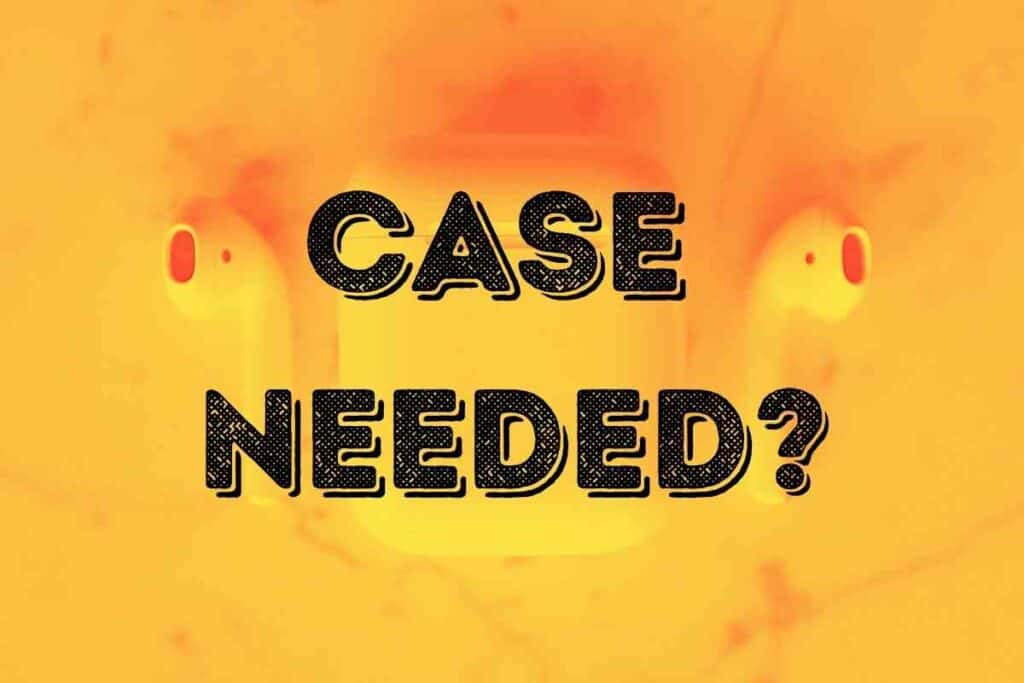 While we're on this journey, I'd suggest you check out "Can You Use Airpods With An Apple Watch Without An iPhone?". This article will give you a whole new perspective on your Apple gadgets.
It can be easy to lose or misplace this tiny powerhouse, however. Your Apple AirPods will need the case to charge properly and connect to your devices with ease. But, if you have a decent charge and are already paired, your AirPods do not need the case to function as Bluetooth headphones.
You may be wondering "can I leave my AirPod case at home", "how long can I be without my AirPods case", and similar questions. For answers to questions like these, as well as helpful tips and tricks to get the most out of your AirPods case, read on.
Why Do I need the AirPods Case?
Do AirPods Need the Case to Work?
It all depends on what you mean by "work".
The Apple AirPods case does a variety of helpful tasks for the AirPod user. The least of which is charging the AirPods themselves.
If you lose or misplace the case, but your AirPods still have a charge, the earbuds will still function just fine. Run out of charge, though, and that's a different story.
Similarly, the AirPods case also offers a seamless pairing experience for the earbuds to your Bluetooth-enabled device.
If you have an iPhone, simply opening the case, pushing the button on the back, and tapping "connect" on your phone is all it takes to set up your listening experience.
Paired this way, the case will also recognize all devices associated with your iCloud or AppleID, such as an iPad, MacBook, or Apple Watch.
Your Case Holds Valuable Information
In addition to charging the AirPods and allowing Bluetooth pairing, your AirPods case also holds valuable information with the status light located just inside the case.
This status light, between the slots for each AirPod, displays the statuses for both your AirPods and the case itself, depending on whether or not the AirPods are placed inside the case at the time.
Solid green and amber colors indicate high and low battery charges, respectively. Flashing white means your AirPods are ready for pairing and flashing amber may indicate a need for troubleshooting.
The AirPods Case Also Offers Quality-of-Life Enhancements
Through the use of the AirPods case, you also have a variety of quality-of-life enhancements and features for the life of your AirPods.
Some of these includes:
Pairing with non-Apple devices – That little button on the back of the case can also pair your AirPods to any Bluetooth-enabled device. That includes Androids, smart TVs, PCs, e-readers, and more.
Left/Right Charging – You can extend your listening time by only using one AirPod at a time. Just leave one of the earbuds inside the case, and instead of 5 hours of battery life, you'll have 10!
Quick Battery Life Display – If you place your AirPods inside of the case and then open the case next to your iPhone (being sure to leave the case open), a popup notification will appear on the phone indicating how much battery life is left on each AirPod as well as the case itself.
Automatic Firmware Updates – By simply keeping your AirPods inside the case with the case located nearby a previously paired iPhone, you will receive automatic updates. This way your AirPods case is capable of checking and updating the firmware at any time.
Manual Firmware Updates – If you prefer to update manually (or you simply don't like having to remember to keep your case and phone close), you can also use the AirPods case to manually trigger updates. If there are any updates available when you check your battery life, an update notification will pop up at the same time.
How Far Can AirPods be Away from Case?
With all these perks, you surely don't want to lose your AirPods case!
But, if you just want to leave it home from time to time, there is no issue.
The AirPods charging case provides no connectivity between your iPhone (or other devices) and the AirPods themselves. That is to say, charged, pre-paired AirPods can be an unlimited distance away from the case, as long as the device they are connected to remains within Bluetooth range (generally accepted to be about 32 feet).
Just be sure to have fully charged your AirPods, as you can't do the single earbud trick to extend battery life if your case is at home) and you should be good to go for about 5 hours of airtime.
As long as you don't need the case for any of its other functionalities, you can be as far away as needed from your AirPods case. You do not have to be nearby for the AirPods to work.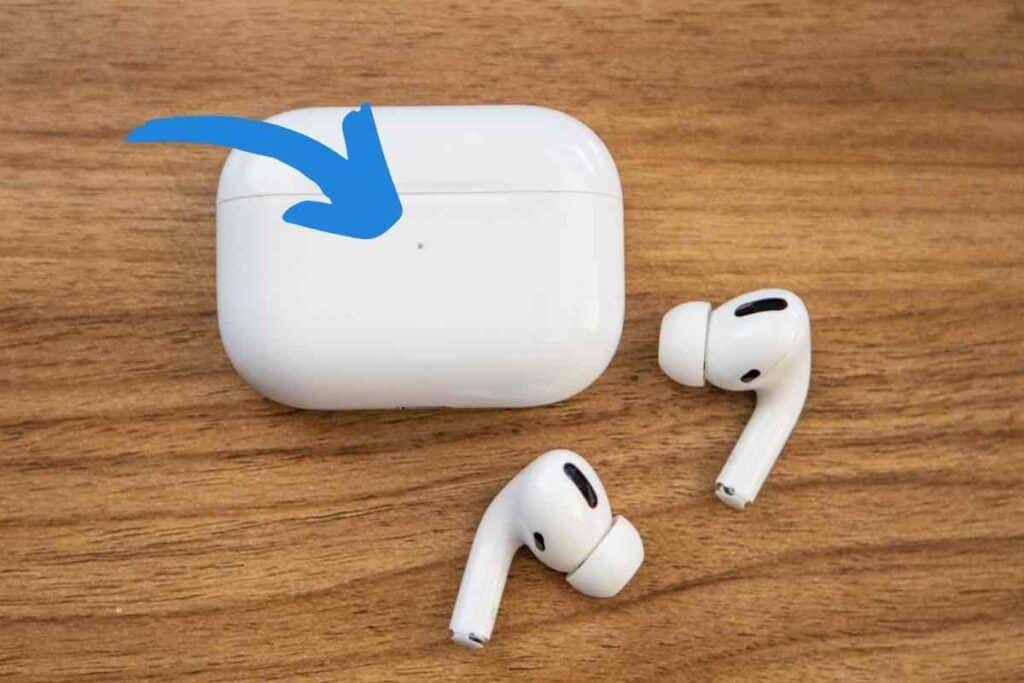 Will AirPods Work if the Case is Dead?
If the battery on your AirPods case is completely depleted, your AirPods will still work, just the same as if you were away from the case. Of course, it is important to recharge the case as soon as possible so you can recharge the AirPods and/or use the case for anything else.
For all your AirPod questions and Bluetooth headphone and speaker questions, just ask The Gadget Buyer and save yourself time, energy, and headache with all your gadget buying questions.
Reference Links
https://www.forbes.com/sites/amitchowdhry/2017/12/28/airpods-tips-tricks/?sh=5b5af65264b2
https://discussions.apple.com/thread/8268041
https://forums.macrumors.com/threads/airpods-work-when-battery-case-is-dead.2026211/