Why Is My Sonos Move Offline? How To Fix In Seconds
This post may contain affiliate links. As an Amazon affiliate, I earn from qualifying purchases.
Sonos is known for making high-quality, innovative smart speakers like the Roam and the Move. They have been in operation since 2002, and their products are only getting more and more popular by the year. However, like all smart products, there are a few glitches and problems you'll have to deal with.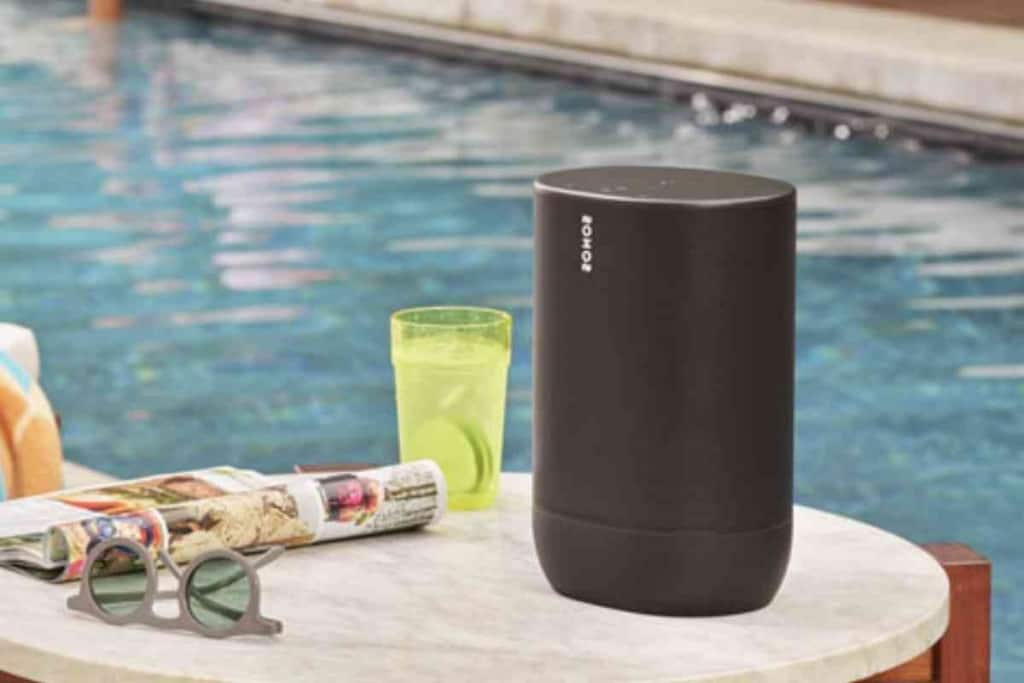 Table of Contents
Why Is My Sonos Move Offline?
Like other electronics that connect to the internet, you might find yourself unable to connect your Sonos Move speaker to the internet. The first thing you should do is toggle your router. Next, try power cycling your speaker. Continue reading if neither of these solutions worked. It might be an easier solution than you imagine
There are a number of different reasons your Sonos Move isn't connecting to the internet. Luckily, the Sonos app itself has a tool that can help you figure out the issue.
Your Sonos app will prompt you, saying "Unable to connect to Sonos," and follows with instructions on how to troubleshoot your connection. The Sonos S2 app even has a button in the Settings section to make finding this troubleshooting guide easier.
There is also a common issue with iOS devices. It's easy to fix though. Just navigate to your Settings app on your phone and find Privacy.
Go to Local Network and turn the toggle switch on beside the Sonos app. This might fix your issue completely.
You might simply be connected to different networks too. Both your phone and your Sonos Move need to be connected to the same network.
Make sure both devices are connected to the same band too. For example, your phone might be connected to the 5Ghz band, and your Move might be connected to the 2.4Ghz band. Certain routers are capable of outputting both bands at the same time.
Finally, VPN connections can interfere with your Sonos speakers. Turn off your VPN and see if your Sonos app is able to connect to your speaker.
Check out our related article, Why Does My Sonos Move Sound Muffled?
Why Is Sonos Move Not Working?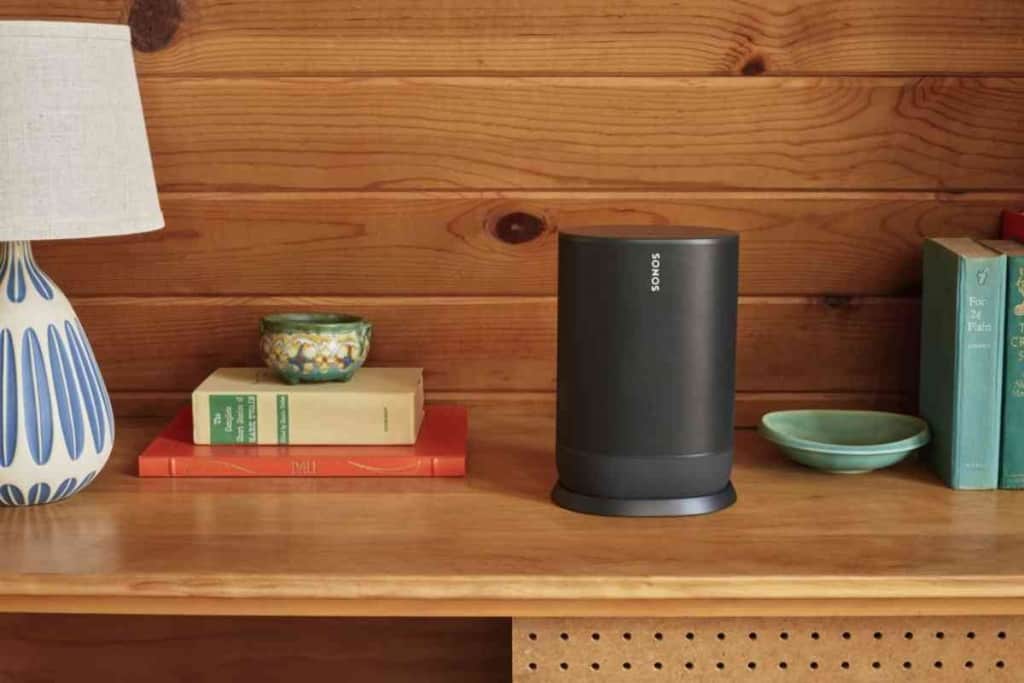 The Sonos Move isn't limited to just internet issues either. You might experience setup errors, issues with Bluetooth, and even issues with Alexa. Keep reading to find solutions to all these issues and more.
You might find your Sonos Move unable to complete setup. You might be following the instructions wrong, or a simple restart might fix the issue.
Just hold down the power button until the light turns off, wait a few minutes, and turn the speaker back on.
Your Move might be too far away from your router too. Move your phone and Sonos speaker closer to the router during initial setup. Once setup is complete, you can move the speaker around your home to get a good idea for its range.
While unlikely, your mobile phone might be the issue.
Try setting up the speaker with a different smartphone if all else fails. It might be the one thing that gets your new Sonos Move up and running.
Why Doesn't My Bluetooth work on Sonos Move?
Sonos has made using Bluetooth a tricky process. If you didn't read the manual that came with your speaker, you'd never know that the speaker must be connected to Wi-Fi before its Bluetooth will work.
Move doesn't even appear in the Sonos app if Bluetooth is turned on.
The button on the back of your Move speaker can toggle Bluetooth mode on and off. Here is a complete guide to setting up your Sonos Move for the first time:
Position yourself near your route with your Move and mobile device
Plug the charging base into the power
Put Move on the charging base
Open the Sonos app on your mobile device. It can be found in the App Store and the Play Store
The rest of the setup process is seamlessly explained in the app
Once setup is complete you can use the toggle switch on the back of the Move to toggle Bluetooth mode on. Now you can connect your smartphone via Bluetooth to play music.
How Do You Get My Sonos Move Back Online?
One common problem people with Sonos speakers have is their speakers constantly disappearing from their app.
This can be difficult to pinpoint for many people, but the solution is actually simple. Your speaker is simply out of charge in most cases.
Another cause of your Sonos not being connected to your app is because of Bluetooth mode.
Again, the Bluetooth toggle is on the back of the device. Toggle it off if you want to connect to Wi-Fi and view your speaker from the app.
The final fix is a complicated one, but it's necessary if nothing else works. You might be having a problem with wireless interference. Routers are able to use many different channels to broadcast their signal, and something might be blocking yours.
Type your router's IP address into an internet browser from a device connected to your route.
All routers are different, but there will be a wireless settings page somewhere in your router's settings. Find the wireless channel option and change it to a different number. It's likely set to automatic.
Once the channel is changed, check your speaker and other devices to verify that they can connect to the router.
It might take some trial and error to see if this works. Common channels to use are 1, 6, and 11.
Alexa Isn't Working on my Sonos Move
Alexa doesn't work straight out of the box with the Move. You'll have to set that up separately. This can be done from the Sonos app.
Navigate to the Browse tab in your Sonos app and select Add Amazon Alexa. Now, select Connect your Amazon Account and log in.
Finally, you'll have to download the Alexa app if you don't already have it. Select Verify Music Services on Alexa once the app is open.
You can add music services to your Sonos speaker from the Sonos app too. Just select the Add Music Services button and select all the streaming platforms you want to add to your device.
Each app will have slightly different methods of syncing to the Sonos app, but you will be conveniently walked through each process from your app.
You'll also have to confirm your music services and streaming platforms in your Alexa app in order to open them using voice commands.
Navigate to your Amazon Alexa app, go to Settings, and select Music. Select the Link New Service button, and all you have to do is select the services you want and sign in to them.