Here's How to Add Funds to Your Nintendo Switch
This post may contain affiliate links. As an Amazon affiliate, I earn from qualifying purchases.
The Nintendo Switch has a method of adding funds to the eShop where you can bank your money and then use it to buy games, add-ons, and more. You can also redeem gift cards for funds on the eShop. You can access the eShop either on the website or console itself, and adding funds is pretty easy.
You can add funds to your Switch using credit cards, debit cards, gift cards, or even Paypal in the USA, Mexico, and Canada. The funds can then be used to buy anything the eShop has on offer. If there's an error, double check your payment method, account, and Internet connection.
Let's take a closer look at adding funds to your Nintendo Shop, include what using the eShop entails, how to use the different payment methods, and what to do if you come across an error.
What Is the Nintendo eShop?
The Nintendo eShop is accessible right from your Nintendo Switch (available on Amazon), whether that's the docked version or the Switch Lite. It's a store that contains all things Nintendo Switch, but primarily games.

The eShop offers games in all sorts of genres, including ones that are free to play. At this point, most games are available digitally, so you don't have to wait for that brand new game to arrive in the mail on release day when you can get it right at midnight.
You can also download demos and other digital content. It also features frequent sales and promotions on selected titles. In addition to purchasing games, users can also redeem game codes, view their download history, and manage their account information from the eShop.
What Can You Do With Funds on Your Nintendo Switch?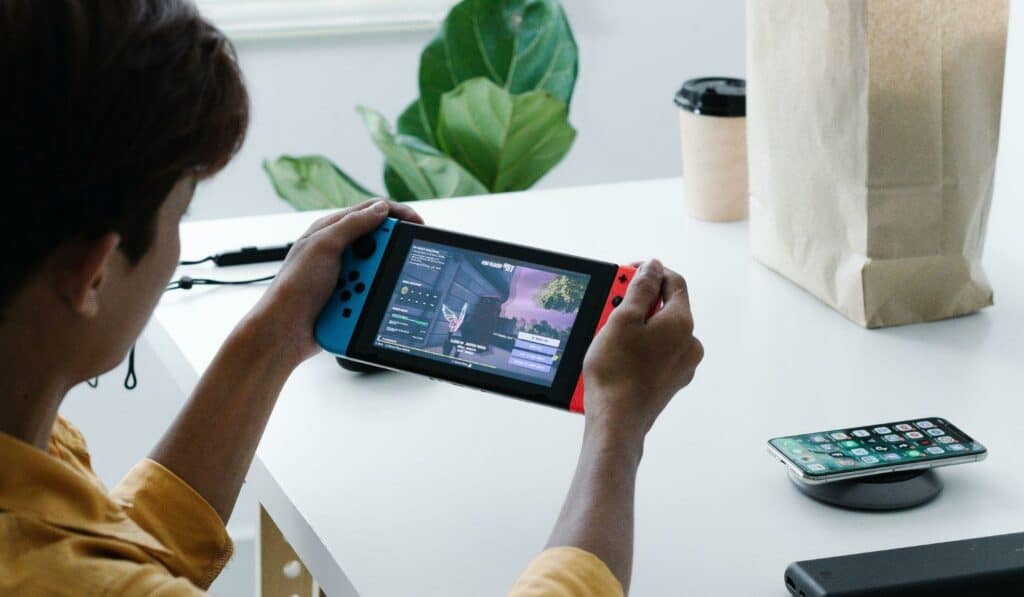 There are several reasons to add funds to your Nintendo eShop, including the following:
To Buy Games
Long gone are the days when you need to track a parcel to your door. Adding funds to the eShop allows you to purchase games right from the store and is very convenient, as you don't have to root around for your debit or credit card to find the number before buying something. Just be sure you know what you want, as Nintendo eShop games are non-refundable.
Sharing
If you have multiple Nintendo Switch systems within your household, you can use your eShop balance to make purchases on any of the systems, making it easier for family members to share games and other content.
Set a Budget and Avoid Spending Too Much
Adding a set amount of funds to your Nintendo Switch account can help you budget your spending on games and other digital content, as you'll only be able to make purchases up to the amount of funds you have added to your account.
Use a Gift Card
Nintendo eShop gift cards can be added to your account balance, making them a convenient gift option for friends and family who love gaming.
It's also an easy way to redeem yours and gift cards can also be purely online now, rather than having to use a physical card.
How Do You Add Funds to Nintendo eShop?
You can add funds one of two ways, either by visiting the Nintendo website or by using the eShop on Switch.

To do so on the website, follow these steps:
Sign in to your Nintendo Account.
Click on the shop menu.
Find 'Account Balance' and choose 'Add Funds.'
Enter your password when prompted and follow the steps to choose your payment method.
Select how much you'd like to add.
Review the information and click 'Add Funds' again.
On the Nintendo Switch, you can find the eShop logo on the main menu and click on your icon, then follow the same steps from there.
Why Won't Nintendo Let Me Add Funds?
There are a few potential reasons that Nintendo won't let you add funds to the Nintendo eShop, including the following:
You Accidentally Added Funds to a Different Account
If the payment seemed to go through successfully but you don't see the funds applied on your account, check if it's possible you were signed onto a different user.
Nintendo Switches allow multiple profiles to be on the same account and all may have different eShop methods, so it's best to sign on and check you did it in the right place.
Make Sure You Didn't Switch Country
If you change country and the region of your Nintendo Switch, funds do not carry over. Nintendo is abundantly clear and will give you a lot of warnings before you change your country for this reason, but it's always possible to mindlessly click through and miss this before wondering where missing funds are.
Check Your Bank
If you tried to add funds with a debit card, it's possibly the bank flagged the credit card for fraud, as banks can do this when unfamiliar or large purchases are made. Most banks will send a text message to confirm the purchase but, if in doubt, you can contact the bank to check the purchase went through. You can also check your statement to confirm the money left your account.
You should also do this with credit cards, as you may be at your credit limit or it may also have been flagged for fraud. While it's not as common as with debit cards, it's possible.
Wrong Information
It's important to double check the information you typed in. There's a chance you mistyped a credit card number when entering the info, or perhaps put in a wrong Paypal password and skipped past the error message.
Paypal Error
There could also be an error with Paypal. If you were trying to pay with Paypal and have double-checked your email and password are right, log in to see if there's any record of the money leaving your Paypal (or if it shows pending). You can possibly investigate further from there.
Bad Internet Connection
Lastly, it's always possible to have a bad internet connection while trying to complete the transaction. If it fails mid transaction, it won't go through, and you may have to restart the process.
Which Payment Methods Does Nintendo Accept?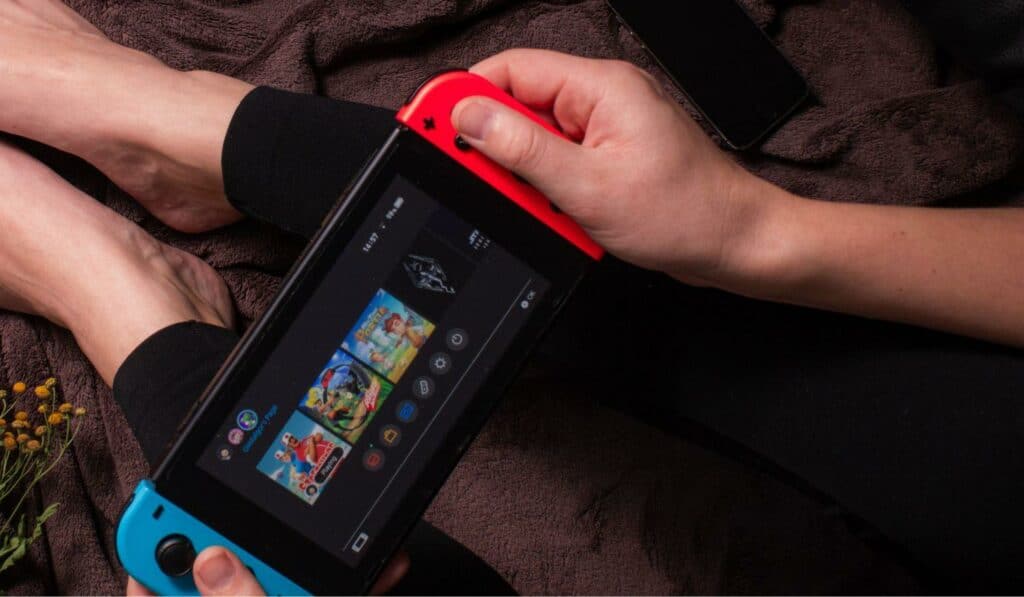 There are a few payment methods Nintendo accepts. Universally, the standard is:
Credit card

Debit card

Nintendo shop eCard

In the USA, Canada, and Mexico, you can also use a Paypal to add funds.
Overall, Nintendo accepts a variety of payment methods and there should be a way for most people to add funds to their account. If there's an error, it's best to check you added funds to the right account, that your payment method is working, and that your internet connection is steady. If you change country on your Switch at any point, you will also lose funds that are already on the account, so beware.