AirPods 3rd Generation vs AirPods Pro: The Ultimate Guide
Thinking about buying a new pair of AirPods and ditching those generic earbuds you've been using for what seems like forever? I can't say I blame you. No matter which model you buy, the sound quality you get from Apple's AirPods is unparalleled. Popping those little wireless earbuds in and being able to simply go about your day with your favorite album or podcast pumping into your ears feels divine.
But should you get the 3rd generation AirPods or spend a little more for the AirPods Pro? Well, that honestly depends on who you ask. And it really is important to compare them side-by-side so that you know which one has the features and qualities that you want. After all, if you're going to sink serious cash into a set of earbuds, you might as well know exactly what you are getting.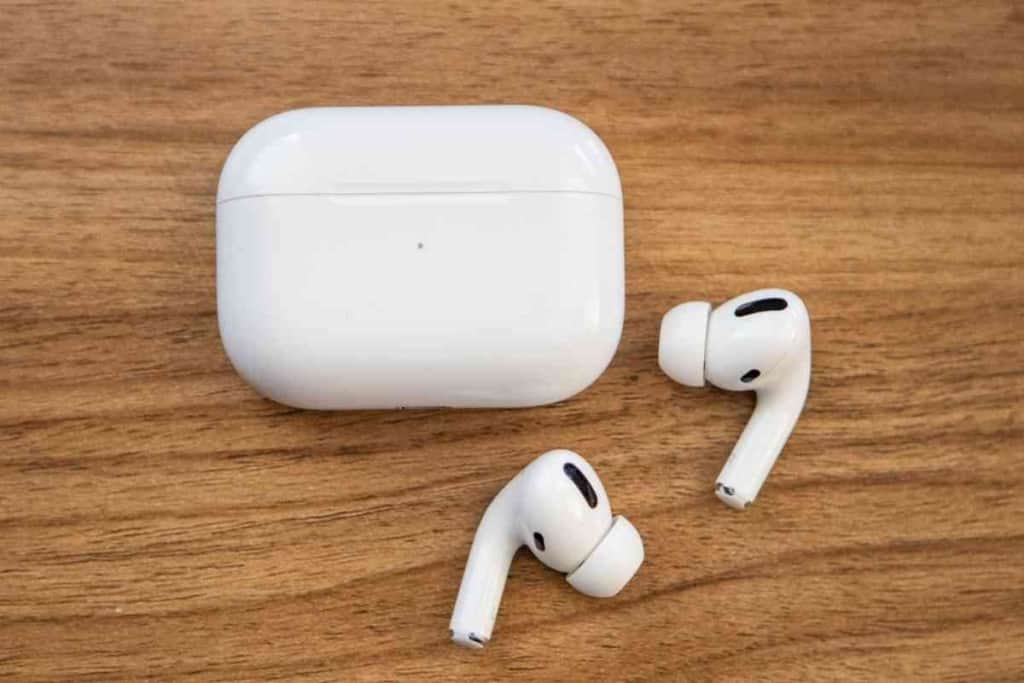 Table of Contents
AirPods 3rd Generation vs AirPods Pro
The AirPods Pro and 3rd gen AirPods are both well-constructed Apple earbuds with plenty of included technology. Both can resist dust and water splashes, and they come with an H1 chip. What really sets them apart is that the Pros have active noise cancellation and transparency mode, thereby justifying the price difference.
Your decision will boil down to whether or not you absolutely have to get active noise canceling. This is included on the AirPods Pro but not on the 3rd gen AirPods and is honestly a big part of why the Pros cost about $70 more. But I digress – let's break down the details of what sets these two Apple earbud models apart.
Differences In Battery Life
Battery life is slightly different between the 3rd gen AirPods and AirPods Pro. The AirPods Pro have a battery life of up to 4.5 hours of active listening time, whereas the AirPods 3rd gen beef that time up to about 6 hours on a single charge. 
With the charging case, the AirPods Pro have up to 24 hours of active listening time, and the AirPods 3rd gen should get around 30 hours of active listening time with its case in use.
Both come with a MagSafe charging case. The AirPods Pro's charging case give it over 18 hours of talk time whereas you can get up to 20 hours of talk time with the AirPods 3rd gen's charging case. With the 3rd gen AirPods, putting them in the case for 5 minutes gives them around 1 hour of listening time or around 1 hour of talk time. With AirPods Pro, this is just about the same.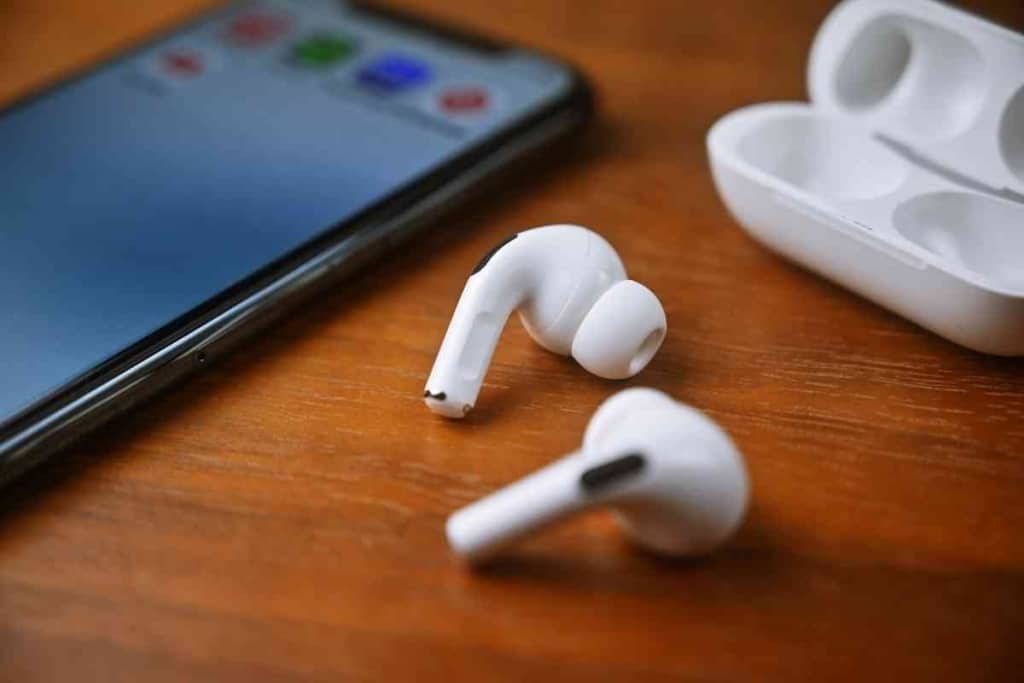 Differences In Audio Technology
Audio technology is slightly different between these two models. As I mentioned earlier, the Pro comes with active noise cancellation (or ANC for short), which is a system designed to eliminate undesirable background noise.
ANC technology is based on the inclusion of several microphones that 'listen' to the sounds being made both outside and inside of the earbuds, an ANC chipset that inverts soundwaves, and a speaker placed inside of the earbuds that cancels outside sound by the neutralizing those soundwaves.
ANC is processed through the ANC chipset using either a feedforward ANC system that has a microphone placed on the outside of the earbuds, a feed-back ANC system that has a microphone placed on the inside of the earbuds, or a hybrid ANC system that is actually a combination of a feedback ANC system and a feed-forward ANC system.
Transparency mode is also something the Pro has that the 3rd gen AirPods does not.
As Apple explains, transparency mode lets outside noise in so that you can hear things going on around you. Say, for example, you want to hear what your kids are doing in the background while you work from home. You can use transparency mode to do this.
The Pro also has a vent system for pressure equalization. What both models share are:
Spatial audio with dynamic head tracking
Adaptive EQ
Custom high-excursion Apple driver
Custom high dynamic range amplifier
Differences In Sensor Technology
There are some slight variances in the sensor technology Apple uses on the 3rd gen AirPods and AirPods Pro.
Whereas the Pro comes with dual optical sensors, the 3rd gen AirPods has a skin-detect sensor. The latter was introduced on the 3rd gen for better in-ear detection, and the Pro's dual optical sensors have a more basic way of detecting if they are in your ears. So that actually gives the 3rd gen AirPods a slight advantage over the Pro.
Otherwise, they both share:
Motion-detecting accelerometer
Speech-detecting accelerometer
Force sensor
Size and Weight
You might struggle to tell these two models apart at first, and they are similar in size and weight, too. The Pro are 1.22 inches high x .86 inch wide x .94 inch deep.
Meanwhile, the 3rd gen AirPods measure in at 1.21 inches x .72 inch x .76 inch. The Pros weigh .19 ounce while the 3rd gen AirPods are slightly less at .15 ounce. Their cases are also similar in size, but the Pro's case will feel a touch heavier as it weighs 1.61 ounces as opposed to the 3rd gen AirPods' 1.34 ounces.
Sweat and Water Resistance Ratings
Both models are rated IPX4. This means that they can resist sweat and splashes of water.
However, they should not be submerged in water, worn during extreme water sports, or worn in the shower if you are going to use toiletries, as chemicals from them could cause damage to the inner components.
Accessibility Features
Conversation Boost is the one accessibility feature the AirPods Pro have that the 3rd gen AirPods do not. This feature is designed to help folks with mild hearing challenges hear conversations around them a little bit better.
Using beam-forming microphones built into the earbuds, you can use this feature to hear the person you're talking with, with improved clarity.
Live Listen audio, headphone levels, and headphone accommodations are included with both models. Live Listen is handy because it can assist you in hearing a conversation taking place in a noisy area or even let you hear someone speaking from across the room.
Closing Thoughts
So, which is the better set of AirPods? Honestly, it depends on what you want. If ANC and/or transparency mode is a 'must', then obviously the AirPods Pro are the ones to get.
However, most users who get the 3rd generation AirPods seems pretty satisfied with the sound quality they receive and like the features that come equipped on it. The extra battery life certainly helps, too. And, for about $70 less, that feels like quite a bargain. Personally, I recommend the 3rd gen AirPods since they have a lot of good features for a reasonable price, plus their skin-detect sensor gives them a minor advantage in terms of in-ear detection.