Why AirPods Pro Could Be Hurting Your Ears
It can be pretty disappointing if you've just purchased a new pair of Apple's AirPods Pro only to find that they hurt your ears. But why are the AirPods Pro hurting you? And what can you do to avoid the pain?
AirPods Pro may be uncomfortable if you aren't wearing them properly, if you use them for too long, or if you aren't used to the noise cancelling feature. You can make the earbuds more comfortable by swapping out the tips for a different size, or using waterproof tape to make yours fit better.
Let's take a closer look at why your AirPods may feel uncomfortable and what you can do to reduce the discomfort. We'll also discuss some more comfortable alternatives to the AirPods Pro.
Why Do AirPods Pro Hurt Some Peoples Ears?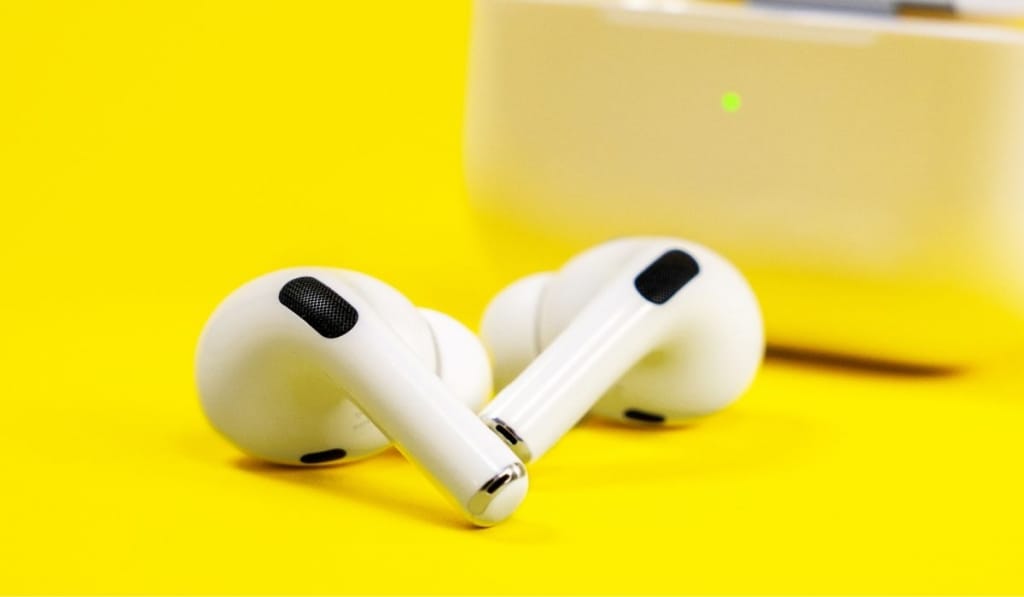 AirPods Pro (on Amazon) may hurt your ears if they aren't worn correctly, if you wear them for too long, or if you aren't used to the noise cancellation feature. It's also possible that have an ear infection, or that you're wearing the wrong-sized AirPods Pro tips. 
Here are some of the main reasons why you may find the AirPods Pro uncomfortable:
Not Wearing Them Properly
In most cases, you'll feel discomfort if you don't wear the AirPods Pro properly. The AirPods Pro design is quite simple and easy to wear, but sometimes you might push the earbuds too deep into your ears.
If you can't hear the audio, don't just push the AirPods deeper into your ears; doing so can cause more damage than simply increasing the volume.
Wearing Them for Too Long
Wearing the AirPods Pro for too long may also cause discomfort to your ears. Unfortunately, it's becoming too common for people to leave the AirPods inside their ears even when they're not listening to anything.
Avoid using the AirPods for more than a few hours, and give your ears regular breaks to avoid the discomfort of overusing them.
Wearing the Wrong-Sized AirPod Tip
AirPods Pro come with 3 differently sized tips to fit most ears. If you're using the wrong size, it may cause discomfort. Try switching the AirPods tips until you find the size that's most comfortable and fits your ears perfectly. If none of them fit right, you can wear AirPods Pro without tips, but you will lose out on some sound quality.
Ear Infections
If the AirPods Pro doesn't always cause you discomfort, you may just have an ear infection. If that's the case, avoid using the AirPods for the moment. It's best to use traditional headphones until your ear infection is cured.
How to Prevent Ear Pain From Your AirPods Pro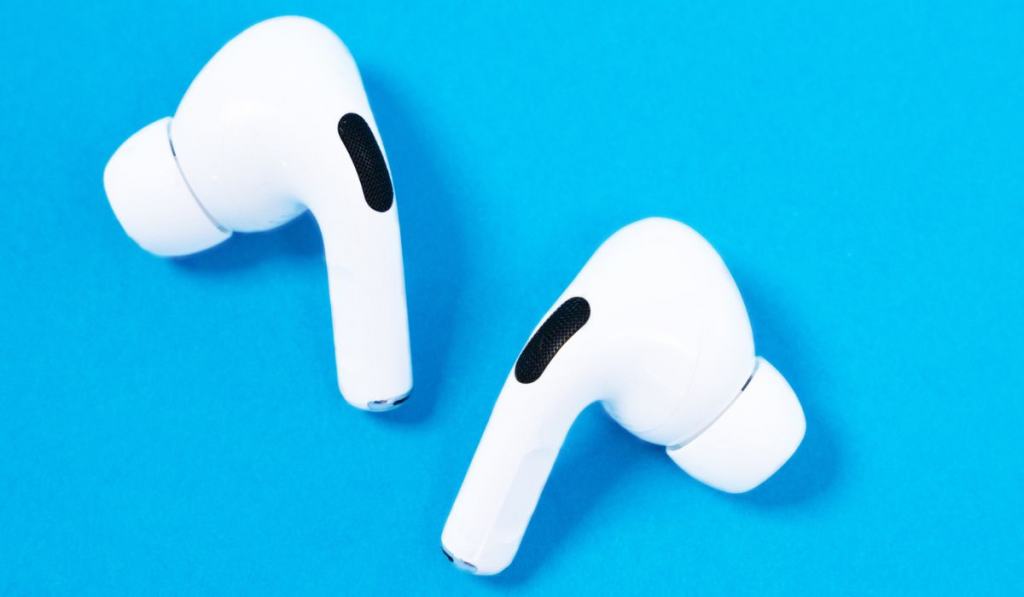 If you're feeling pain from your AirPods Pro, you can try changing the tip or placing waterproof tape over the AirPods. You can also try wearing them less or waiting until your ears adjust to the AirPods.
Here are some tips to prevent pain from wearing AirPods Pro:
Change the AirPods Tips
AirPods Pro come with 3 differently sized tips for all types of ears. If the AirPods are causing pain because they don't fit your ears perfectly, try replacing the tips.
The same applies if you have to constantly adjust the AirPods, or if they keep falling out.
Place Waterproof Tape Over the AirPods
Placing waterproof tape on the outside of the AirPods may also help reduce your discomfort. However, you should only do this if the AirPods don't fit in your ears and you've tried the different silicone tips, but none of them fit perfectly.
Gradually Adjust to the AirPods
The AirPods Pro have noise cancellation, which almost completely blocks out most external sound. However, this may also cause discomfort if you aren't used to the hollowed and focused sound.
Instead of ditching the AirPods, try wearing them for an hour or two daily for about 2 weeks until you get used to them.
Reduce Your Usage
If you're using the AirPods Pro for over 8-10 hours daily (many people do), it may cause discomfort. Try giving your ears a break from the constant concentrated sound and reduce your AirPods usage.
How to Use Apple's Ear Tip Fit Test
If you can't find the right tips for your AirPods, you can use Apple's Tip Fit Test to get an idea of which silicone tip is perfect for you. Follow these steps to use Apples Fit Tip Test:
Connect the AirPods to your phone.

Click on the 'i' icon next to your AirPods in the Bluetooth settings.

Click on 'Ear Tip Fit Test' and follow the instructions.
While this test will help you get a general idea of which tips are right for you, always choose based on your own comfort levels.
Which AirPods Pro Alternatives Are the Most Comfortable?
While the AirPods Pro are designed to be as comfortable as possible, they may not be a great option for everyone. If you find the AirPods Pro too difficult to wear, try these comfortable alternatives:
Sony WF-1000MX3
While they're only slightly cheaper than the AirPods Pro, the Sony WF-1000MX3 wireless earphones (on Amazon) have noise cancellation and many other features present in the AirPods Pro. They also have adjustable silicone tips for added comfort.
Jabra Elite 75t
When it comes to having a tight fit, the Jabra Elite 75t Earbuds (on Amazon) are ideal. They don't fall out easily, have unmatched audio quality, and can be used for running while you're at the gym and for other outdoor activities. The only downside is that they're evenly priced with the AirPods Pro.
Powerbeats Pro
The Powerbeats Pro earphones (on Amazon) come with adjustable silicone tips and a hook that wraps around your ears for perfect adjustment. While they're more expensive than the AirPods Pro, the comfort makes it worth the cost.