How Do You Turn Off Now Playing On An Apple Watch?
Apple Watches allow users to view album artwork while listening to music. However, many such users wonder how to turn off now playing on Apple Watch.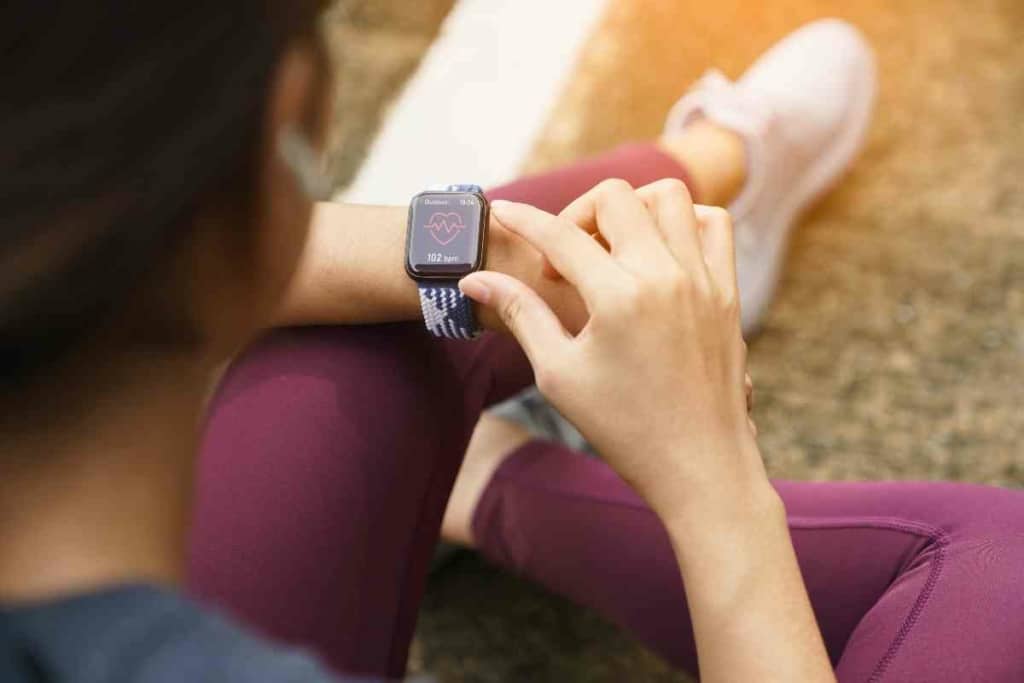 How do you turn off now playing on an Apple Watch?
To turn off this feature, all you need to do is open the 'Now Playing' app on your Apple Watch via the Home screen and press the Digital Crown. From there, you can turn off the small switch located next to the Now Playing feature.
But with the features of iOS being constantly updated, users often get confused about how to navigate the new interface.
ere we go over how the now playing on Apple Watch works, its many uses, and how it can be switched on and off.
What is 'Now Playing' On Apple Watch?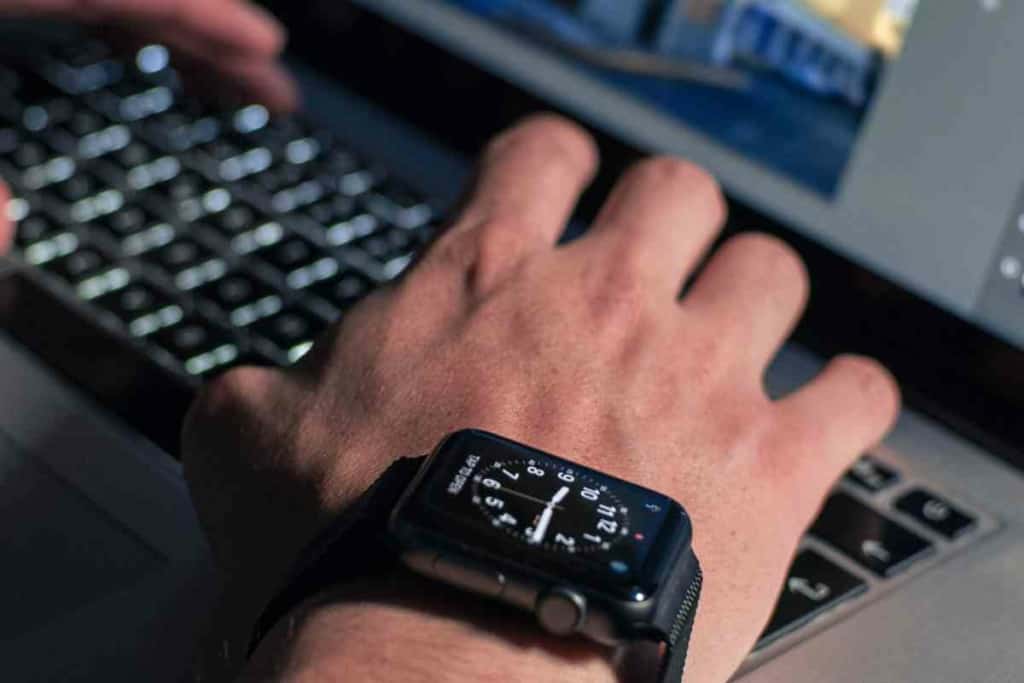 Apple Watches come with a simple yet convenient feature called 'Now Playing' that allows users to access their music library, control what they're listening to and find new songs while playing music at the same time.
This Now playing feature is a great way to enjoy music and other audio content directly from your wrist.
It enables users to search for songs, albums, and artists, create playlists of all their favorite tunes, shuffle through tracks in an album or list of songs, view lyrics, and get artist information all in one place.
If need be, users can also sync their iTunes library to get immediate access to their music across all synced Apple devices.
Additionally, if you're using AirPods or Beats headphones with your Apple Watch, the Now Playing app can be used as a remote to adjust volume levels and switch between active devices.
With this modern feature at your disposal, it's easier than ever to make sure your music is always in sync with your active lifestyle.
Is The 'Now Playing' Feature Useful?
It is safe to say that 'Now Playing' is a useful but relatively controversial feature introduced by Apple.
Designed for convenience, the feature allows users to control the music they play without needing direct access to their iPhones.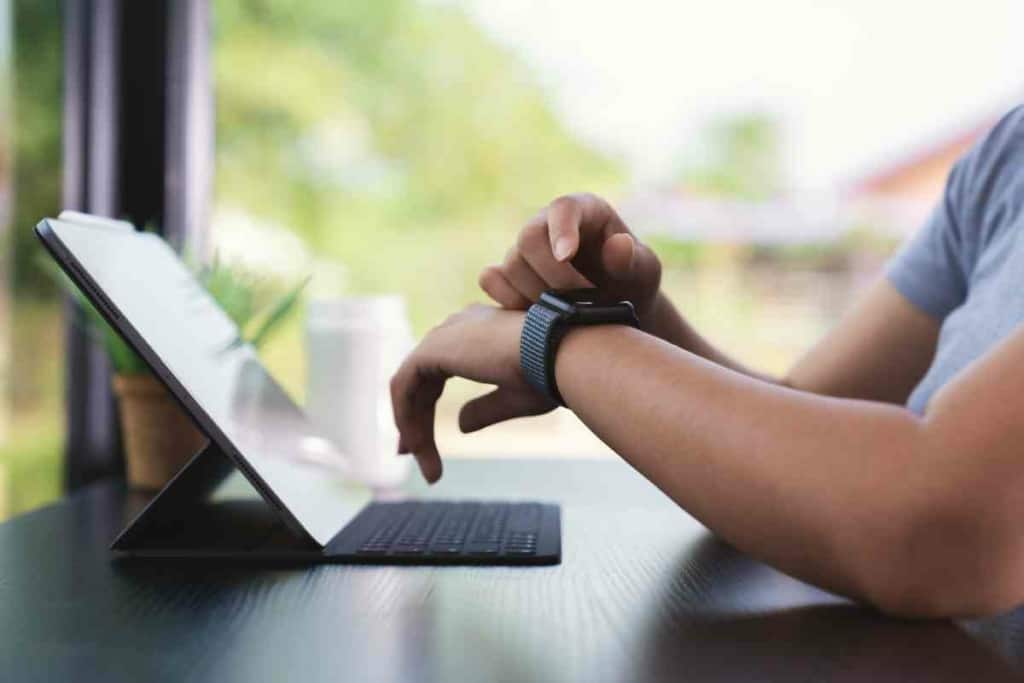 Through this feature, you can also switch from listening to music on your Watch to playing it through other connected devices like speakers or headphones, which is especially useful if you are working out with your Watch.
Another significant advantage is that it gives you full access to Apple Music's entire library, so you don't need to worry about downloading specific songs for offline playback.
Apple also made sure to make the interface intuitive and easy to use, making it ideal for those who may not be as tech-savvy
While the benefits of Now Playing are undeniable, like any other feature it does come with some drawbacks. The most significant flaw is its effect on the battery life of your Watch, as it requires a lot more processing power than other features on the device.
Also, chances are that since the music is streamed from your iPhone to the Watch, you may experience lag or connection issues due to weak signal strength.
Another thing is that you won't be able to use certain features like AirPlay or volume control while listening to music through your Apple Watch. And if your Watch isn't up-to-date with the latest software version, you won't be able to access Now Playing at all.
How Does 'Now Playing' Work?
The unique now-playing feature on the Apple Watch face is relatively easy to use and navigate. Users must simply open their Apple Watch, press and hold the digital crown and then press music to launch this app.
From here, users can browse through a myriad of songs, albums and artists that they would prefer to add to their music library.
The app also has a feature called 'up next', allowing users to queue up multiple soundtracks that play back to back without the user having to open the app each time.
Users can even create multiple playlists with their favorite tunes and even share them with family or friends. This feature has made organizing and accessing music all the more easier.
How to Turn Off 'Now Playing' on Apple Watch?
While Now Playing is a feature that offers tons of convenience and ease, many users consider it to be slightly intrusive.
With that in mind, they'd rather prefer if this feature was switched off. If you are one of those users, here are the steps you can follow to turn off 'now playing' on your Apple Watch.
For Series 4, 5, 6, and SE
First, you must open the Now Playing app via the Home Screen of your Apple Watch.
Next, press the Digital Crown to access your settings.
Scroll down and tap on the 'settings' option on the grid view or the list view.
From there, tap on 'general' and then go to 'wake screen'
You will notice that next to the Audio-launch app is a small switch. Turn off this switch to turn off 'Now Playing.
Previous Generations Series 2, 3
Begin by opening the Apple Watch app on your iPhone and selecting My Watch from the bottom menu bar.
Next, select General and then scroll down to Wake Screen under Appearance.
Here, you must turn Wake for 70 Seconds OFF.
To save your changes, press 'Done' at the top of your screen to return to the My Watch tab in the settings app.
Older Generations
Once again, open the Apple Watch app on your iPhone and select My Watch from the bottom menu bar.
Select General, then scroll down to Wake Screen under Appearance and turn Wake for 70 Seconds OFF.
This time around, go back to the Music tab in the settings app and toggle off Now Playing.
To save your changes, press 'Done' at the top of your screen to return to the My Watch tab in the settings app.
Once you have completed these steps, you will no longer see any details about the song being played or its album art displayed on your Watch's Home Screen. It is always a good idea to check if Now Playing is turned off when not in use, as it is likely to cause battery drain if kept enabled for long periods of time.
Key Takeaways
Now Playing is a feature found on most Apple Watches, allowing users to enjoy music from their wrists.
It allows users to switch between tracks, view album artwork and manage volume levels directly from their Watch.
The feature can be turned off by going to the 'settings' option.
Here users must go to 'general' and then 'wake screen' to flip the switch next to the 'now playing option.'