Try These Fixes If Your Apple Watch Won't Update
This post may contain affiliate links. As an Amazon affiliate, I earn from qualifying purchases.
Even though software updates can be quite frustrating to execute, they also bring exciting new features, accessibility tools, and bug fixes. Updating your Apple Watch is essential, but what should you do if the device won't update for some reason?
An Apple Watch might not update due to internet issues, a lack of storage space, low battery life, and other problems. To resolve the case, you can try unpairing and re-pairing your device or factory resetting the Apple Watch. Also make sure your device is charged and in range of your iPhone.
Don't panic if your Apple Watch won't update right away. There are several steps you can take to resolve this issue, and we'll go through each one below.
Why Wont My Apple Watch Update?
There are several reasons why an Apple Watch (on Amazon) won't download or install an update. Some of these issues can be resolved pretty quickly, while others might need more intensive solutions. Some reasons an Apple Watch won't update include:
You Don't Have an Active Bluetooth and Internet Connection
The Apple Watch and iPhone will encounter update issues if you don't have a stable internet or Bluetooth connection. You might also experience slow downloads and delays if you have a poor connection. Ensure the Bluetooth and internet connections are enabled to prevent updating issues.
Your Apple Watch and iPhone Aren't in Range
The Apple Watch and iPhone use Bluetooth technology to communicate, meaning they need to be in close range of one another to update. You might run into updating issues if your iPhone or Watch is too far from the other device.
Although the devices will reconnect when they're in range, they won't be in sync when out of range. Ensure your Apple Watch and iPhone are near one another to avoid updating errors.
Your Device Isn't Charged
Low battery life might be one of the reasons your Apple Watch won't update. In most cases, the Apple Watch needs to be charged to at least 50% to accept updates.
Make sure you're charging the Apple Watch to prevent issues. Wait between 60 to 180 minutes to fully charge your device after placing it on the charger.
You Don't Have Enough Storage Space
Lack of storage space on your Apple Watch or iPhone can cause updating errors. You need enough space on your devices to download and install the iOS update. Be sure to remove extra apps, files, or other media sources to create space for the update.
How to Factory Reset Your Apple Watch
You can restore your Apple Watch to the default factory settings, but you'll have to restore your settings later on. Resetting your Apple Watch to the default factory settings can resolve most updating issues. Here's how you can get started:
Launch the Watch software from your iPhone.

Navigate towards the My Watch section and click 'All Watches' near the top left.

Select the info button next to the Watch you want to reset.

Click 'Unpair Apple Watch.'

Select 'Unpair (Your Name) Apple Watch' to move forward.

Enter your Apple ID passcode to disable any Activation Locks if prompted.

Finally, you'll notice the 'Start Pairing' prompt once the Watch is unpaired.
Note: Your iPhone will create an automatic backup of the Apple Watch before deleting all the data, settings, and media. You can use this backup later on to restore the Apple Watch. The Activation Lock is removed, so you can sell, loan, or re-pair your Apple Watch.
How to Unpair and Re-Pair Your Apple Watch
Another way to resolve software updating issues is to unpair and re-pair your Apple Watch. Here's how to unpair and re-pair your Apple Watch:
Launch the Watch software from your iPhone.

From the Watch application, navigate towards the My Watch section and click the 'General' tab. Swipe down towards the bottom of the screen and click the 'Reset' menu.

Click 'Erase Apple Watch Content & Settings.'

A pop-up menu should appear. Click 'Erase All Content & Settings' to confirm your choices.

Once the process is finished, pair your two devices using the Watch application.
Is Your Apple Watch Too Old for an Update?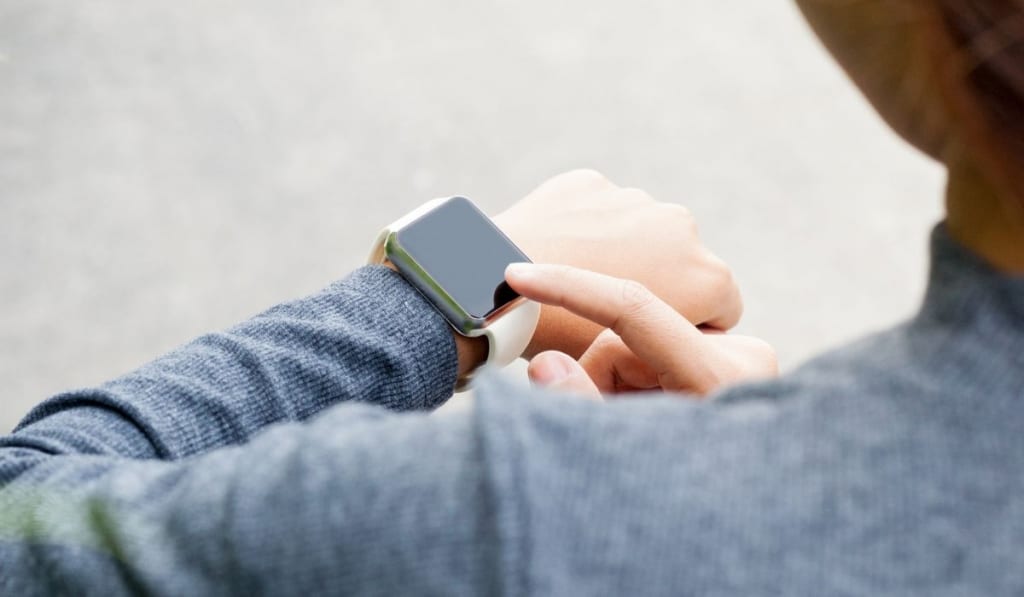 Unfortunately, some Apple Watch models are too old to accept updates. Older generation Apple Watch models aren't supported and cannot receive an iOS update.
You'll need an Apple Watch Series 3 or later to update to watchOS 8. Older models can't run the latest OS software, and you might be stuck on the update screen.
When to See a Professional
It might be time to consult a professional if the troubleshooting methods above didn't work. You might need to contact Apple Customer Support or use professional repair services if you can't update your Apple Watch. Other reasons to hire a professional can include:
You notice a significant decline in battery performance

You have an older generation Apple Watch

You notice physical damage on your device

You see water damage on your device