How To Prevent Your Apple Watch From Lighting Up At Night
The Apple Watch has evolved quite a bit in recent years, and now it can receive notifications, calls, and even give you low battery warnings. It also has a raise-to-wake feature, which allows you to switch it on simply by turning your wrist. While these features are great in most scenarios, they can cause your watch to turn on repeatedly at night, disturbing your sleep.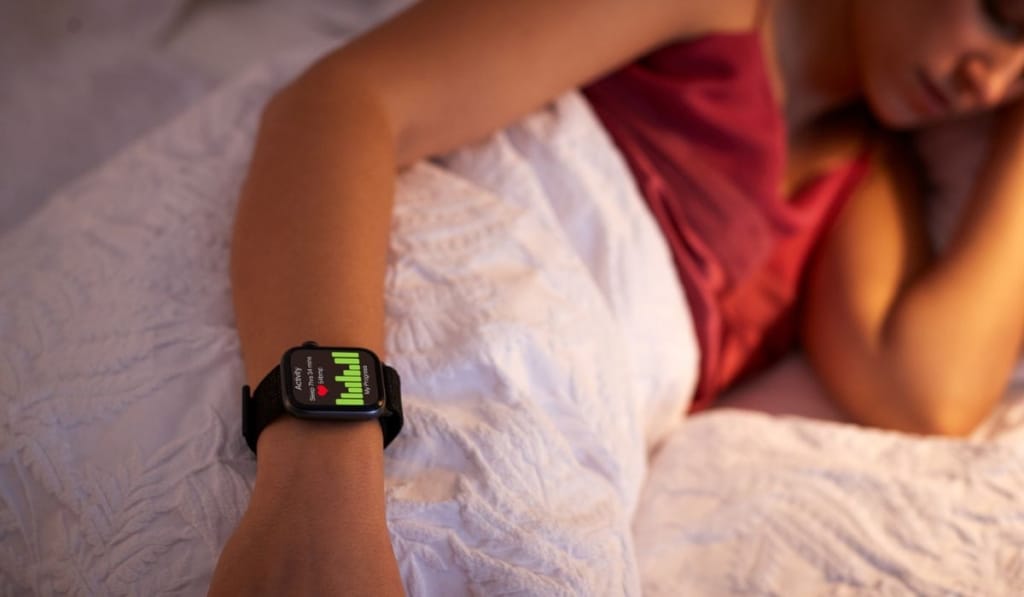 While you are researching smart watches, bookmark our Apple Watch category page and save these popular articles for further reading: 5 Ways To Text On An Apple Watch Without An iPhone, How to change apple watch ringtone, and Does an apple watch need a data plan?
The best way to prevent your Apple Watch from lighting up at night is to sync your sleeping schedule with the Health App and turn on sleep mode. You can also turn on theater mode and disable the raise-to-wake feature for a distraction-free sleep.
Let's take a closer look at how sleep mode works on the Apple Watch and how to sync your Apple Watch with your sleep schedule so that you can sleep peacefully straight through the night.
Why Does My Apple Watch Keep Lighting Up at Night?
If your Apple Watch keeps lighting up at night, it's probably due to the raise-to-wake display feature. This feature will automatically turn the watch on whenever you move your wrist or get a notification.
If you connect your Apple Watch to your iPhone, you may get a call or text notifications, or even low-battery warnings.
While your Apple Watch can't automatically detect when you're sleeping, you can sync it with your sleep routine, so it doesn't light up during the night. Here are some ways to prevent the watch from lighting up while you're sleeping:
Disable the Raise-to-Wake Feature
The raise-to-wake feature on Apple Watches is helpful if you don't want to constantly touch your watch to switch it on, but it can be pretty frustrating at other times. If you're trying to sleep, the last thing you want is to have the watch switch on every time you move your wrist. 
To disable the raise to wake feature on your Apple Watch, open the Settings app and click on 'General.' Select 'Wake Screen' and switch off the wake screen on the wrist raise feature. While you won't be able to switch the watch on by moving your wrist, you can easily switch it on by tapping it.
Turn on Theater Mode
Theater mode helps keep the screen dark and will temporarily disable raise to wake. To turn on theater mode, swipe up on the watch's home screen and click on the mask icon. You'll now only be able to turn the watch on by double tapping it. The only issue is that you'll still receive notifications on the watch, even when theater mode is on. 
To turn off notifications when you're sleeping, switch on the Do Not Disturb feature on your iPhone or watch. To turn on Do Not Disturb, swipe up from the watch's home screen and click on the crescent moon icon. You can use the same shortcut to switch it back on when you wake up.
How to Activate Sleep Mode on the Apple Watch
While the above solutions can help reduce distractions while you're sleeping, activating your watch's sleep mode according to your sleep schedule is better so you don't have to adjust the settings before bed manually.
Open the Settings App on your watch.

Open the Sleep App.

Make sure that 'Turn on Bedtime' and 'Sleep Screen' are enabled. This will prevent notifications and other distractions during your bedtime.

On your iPhone, open the Health App.

Click on 'Browse,' open the sleep tile and click on options.

Adjust your sleep schedule according to time and date, and select which notifications you want to have enabled while you're sleeping.
Having this mode on means you won't have to manually switch on theater mode or disable the raise to wake feature before going to bed. However, many features only work with watches running WatchOS 8 and above.
Can the Apple Watch Track My Sleep?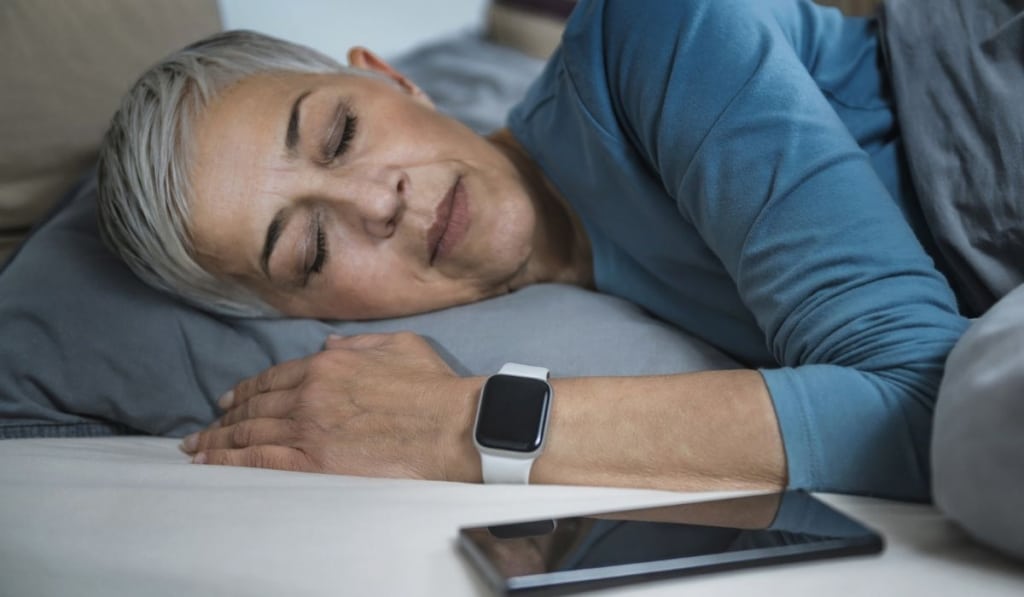 The Apple Watch can track your sleep if you've set it up with the Health App. The different sensors can track blood pressure, heartbeat, and even body temperature to give you accurate feedback on your sleep quality. Some models are even equipped with EKG capabilities.
Open the Health App on your iPhone to track sleep using your Apple Watch. Click on 'Get Started' and then 'Set up Sleep.' From here, you can set your sleep schedule and what health indicators you want the watch to track.
You can even block notifications and use screen dimming to block out distractions during sleep.
Do All Apple Watches Have Sleep Mode?
While all Apple Watches do track sleep, the latest sleep-tracking metrics are only available in the WatchOS 7 and 8 versions. Many features such as "Wind Down" and wrist temperature detection are only available from WatchOS 7 and above, and respiratory rate tracking is only available in WatchOS 8.
So, while most Apple watches have some sleep features, only the latest models have active sleep tracking that's linked with health indicators.
How Do I Wake Up My Apple Watch?
If you've set up a sleep schedule and have sleep mode enabled, the Apple Watch will automatically "wake up" when your sleeping time is up. You can also use the control center to turn off sleep mode. If you've enabled theater mode, you can tap the mask icon on the shortcut menu to turn it off.
If you've disabled the auto wake feature on your Apple Watch, you'll have to double tap the screen to switch the watch on. Then, go onto Settings, select 'Wrist Raise,' and turn it back on.
The easiest method is to sync your watch with your sleep patterns through the Health App, so you don't have to manually switch it on every morning.