Do Apple Watches Need a Data Plan?
This post may contain affiliate links. As an Amazon affiliate, I earn from qualifying purchases.
When you think about how you want to connect using your Apple Watch, you might consider getting a data plan. But do you actually need one, or might it be a waste of money?
Some Apple Watch users opt to get a data plan while others find that they can make do without one. Honestly, this is really going to boil down to which type of Apple Watch you get – the GPS or the GPS + Cellular. Neither one actually requires that you have a data plan equipped – that will always be an option for you to choose. Back when the Apple Watch was first introduced, they were basically just a wearable extension of the iPhone – accessories more than anything.
But, once the Apple Watch Series 3 debuted, that all changed. Having the ability to choose between the GPS or GPS + Cellular Apple Watches meant that buyers could get more connectivity options from their Apple Watches. They were finally able to do more than just get incoming calls, texts, and notifications when the iPhone was outside of the Bluetooth connection area.
So, do either the GPS version or GPS + Cellular Apple Watch models need a data plan? And, if not, should you still think about getting a data plan for your Apple Watch or relying on Bluetooth and WIFI for connectivity? Let's talk more about it.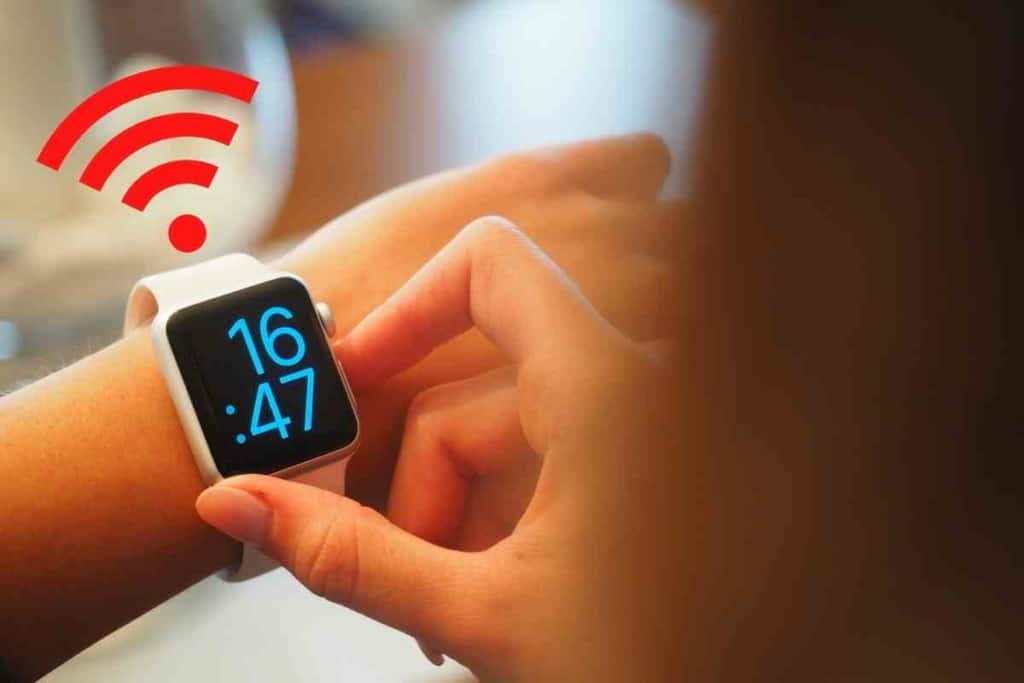 Does Apple Watch Require Data Plan?
No Apple Watch actually needs a data plan, whether you have a Series 3 or later with GPS or GPS + Cellular. The GPS + Cellular models do give you the option of having a separate data plan. Having a data plan does allow you to utilize all of the many features and capabilities found on your Apple Watch.
How can you maximize your Apple Watch's abilities using a data plan? And just how do you set one up anyway? Which service provider should you pick? Are you going to get stuck with a bunch of ridiculous activation fees and service charges in addition to a monthly bill?
Is it really worth it to get a data plan? Read on to learn more about utilizing a data plan with your new Apple Watch.
How Does the Apple Watch Data Plan Work?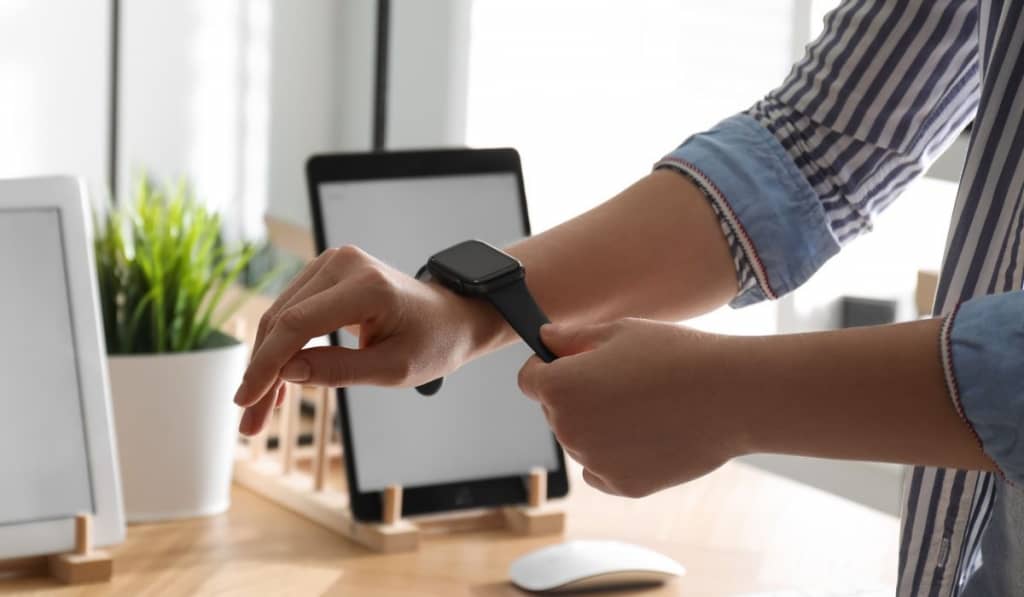 Apple offers select Apple watch models with GPS+Cellular features, including the Apple Watch Series 6, Series 7, Series 8, and the Apple Watch SE (all on Amazon).
These models can have an active data plan, allowing you to make calls, send texts, and use other features without an iPhone present. The data plan typically costs around $10 per month and needs to be from the same service provider as your iPhone.
GPS+Cellular models have a UMTS radio, eSIM card, and a built-in antenna that allows them to work independently without a connected iPhone. The eSIM card acts as a virtual SIM card that provides the same features as a smartphone.
One of the main advantages of the cellular version is that you don't have to be in the range of your iPhone to use select features.
What Are the Differences Between Cellular and WiFi Only?
An Apple Watch model with cellular capability has different advantages, disadvantages, and best-use scenarios. Here are a few main differences to keep in mind:
WiFi or GPS-only models require you to stay connected to an iPhone that has a stable internet connection and is in close proximity to the Apple watch. You won't have access to internet-based features if you aren't connected and in close range.
Cellular Apple Watch models don't require an iPhone at all times. This allows you to respond to messages, stream music, listen to podcasts, and utilize more internet-based features, even when you don't have an iPhone nearby.
WiFi or GPS-only models typically have longer battery life. These Apple Watch models use less power because they don't have an LTE connection and rely on Bluetooth technology.
Cellular Apple Watch variants have the advantage of Family Setup features. Cellular connectivity allow you to share messages and make calls to family members with only an Apple Watch. The GPS-only models don't have access to the Family Setup feature.
What can you do with a data plan on the Apple Watch?
You can do a few more things with your Apple Watch if you do have a data plan for it. You do not need to have your iPhone nearby in order to get a connection.
You can leave your iPhone at home and go about your day with your Apple Watch performing almost all of the same essential functions as your iPhone.
After the success of adding a GPS and LTE version for the Series 3, Apple Watch continued this for the Series 4, 5, 6, and 7. And the 6 and 7? Well, those can connect to either 2.4 GHz or 5 GHz wireless connections.
So, yes, you do have a lot of connectivity options going on here. The GPS + LTE cellular models do cost more than the GPS and WIFI models. Price variations can span by up to a few hundred dollars. As of right now, the Apple Watch Series 8 costs over $399.
You aren't getting a cheap Apple watch by any stretch of the imagination, especially if you get the GPS + LTE Cellular model.
Then, you have to factor in the monthly cost of having a data plan.
What should I do before I set up my data plan?
Before you do set up a data plan through a service provider, you will want to make sure you have the latest iOS software equipped on your iPhone as well as updated software on your Apple Watch.
Older iOS versions tend to have glitches and bugs that can prevent the Apple Watch from properly working with the iPhone. Remember, your mobile plan for your iPhone and Apple Watch needs to be the same in order for them to work together.
Are you going to be able to get an eligible plan from your service provider, or are you going to have to search for one? Also, bear in mind that pre-paid accounts are not supported for the Apple Watch.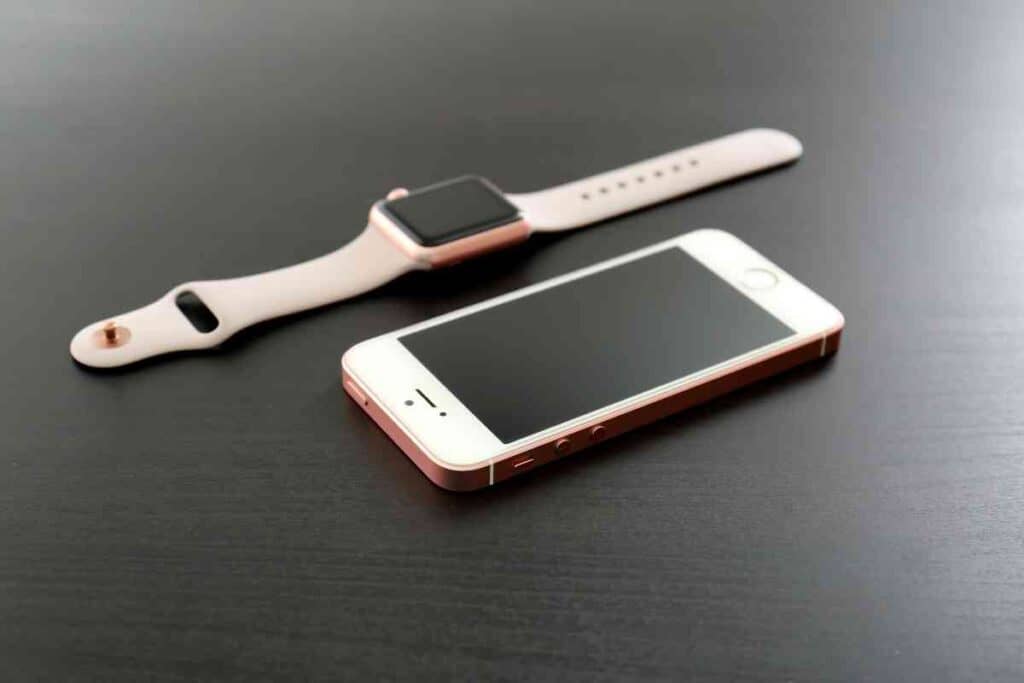 How do I set up my data plan?
Whenever you are ready to set up your cell service with a data plan, you will need to follow these steps:
Go into your iPhone and open up the Apple Watch app. Then tap on My Watch.
Tap on Cellular, then tap on Set Up Cellular
From there, you will be given instructions specific to the network provider that you have selected.
If you get stuck and need more help, be sure to contact your network service provider.
What kind of a cost will I pay each month?
Your cost will generally be somewhere between $10-15 per month for adding the Apple Watch's data plan onto your existing mobile service plan.
On average, you can expect to pay about $120 per year for having data on your Apple Watch.
Some cellular providers will put their plans as low as $5 per month, which would put you at $60 per year – a more justifiable rate for some users. But it might not be with the same service provider you currently have for your iPhone, and you do need to have both devices listed on the same mobile plan.
Do You Need an iPhone to Use an Apple Watch?
While newer versions of the Apple Watch can function without an iPhone nearby, the Apple Watch was initially meant to be a companion device for the iPhone, and, as such, most of its functionalities fully depended on the iPhone (on Amazon).
To get access to most apps and several other features, the Apple watch needs to be paired to an iPhone and the two devices need to remain connected either via Bluetooth or a Wi-Fi connection.
Once your Apple watch is paired with an iPhone, the possibilities are nearly endless, functionality-wise. You can stream music from the Apple music app or even Spotify, you can download playlists for offline access, stream podcasts on your Apple watch, and even visit your social media accounts.
On the downside, without an iPhone, most of these features are either not available or significantly limited. The most you can do without an iPhone is access downloaded material and adjust certain settings.
Most people are content with settling for capped functionality when the iPhone isn't close. For those who specifically want that wholesome smartphone experience for their Apple watches, however, a cellular data plan is key.
Apple Watches equipped with cellular features can access mobile networks from virtually anywhere. This allows users to use their Apple watch as a stand-alone device. However, it's worth noting that this option isn't available on all Apple Watches, and it comes with additional costs.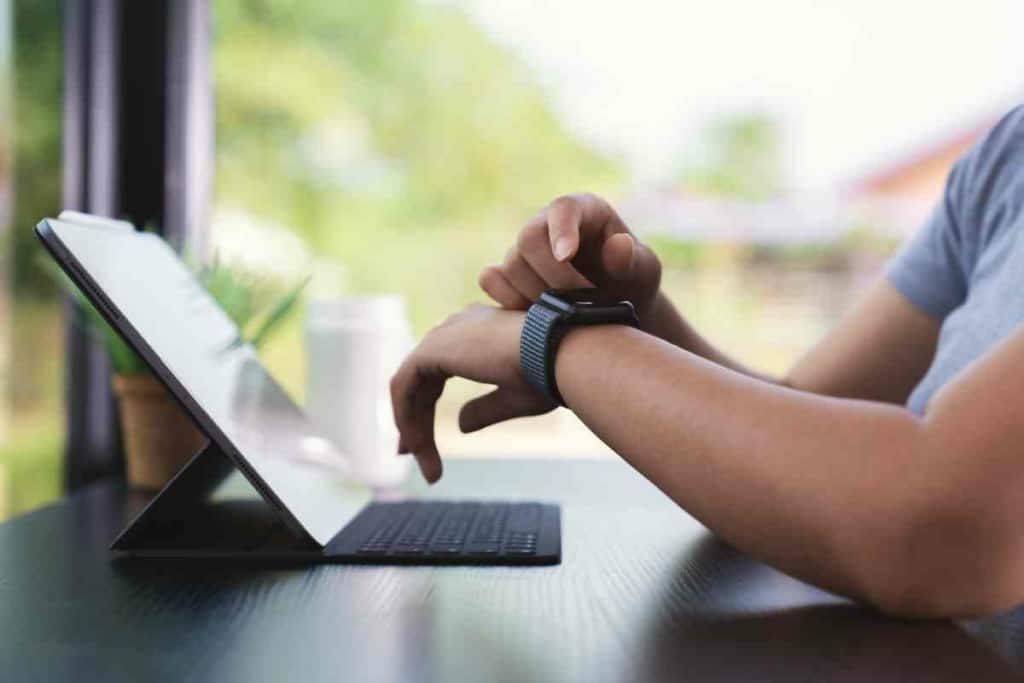 Do All Apple Watches Support Cellular Service?
Not all Apple Watches support cell service. But let's take things back to why the Apple Watch was invented in the first place. According to Apple executives, the purpose of developing the Apple Watch was to create a device to track users' health and fitness progress.
The Apple Watch was basically meant to be a fitness tracker with increased functionality conditioned with iPhone pairing. While many Apple Watch owners frowned upon the idea of only having full access to the Apple watch's features when the iPhone was in range, others agreed that the watch should remain as minimalistic as possible. Afterall, they were mostly used to measure steps, perform fall detection, and monitor the users heart rate.
Fast forward several years later, and Apple Watches with built-in cellular service are available on the market, but Apple continues to release simpler models. Picking between the two types of Apple watches isn't only a matter of opting for cell service or not though.
Cost is also a huge determining factor. Apple watches that support cellular service tend to be pricier, and when you've purchased one, you still need to worry about the monthly cost of a data plan.
So, is it worth getting a Apple watch that offers cellular service? Again, it all boils down to lifestyle and personal preference. It's undeniable that with a data plan on your Apple watch, you can accomplish a lot more with your Apple watch, but that's only if want to accomplish more to begin with.
It's a great choice if your lifestyle requires you to remain connected at all times but you also find that carrying a smartphone at all times is a hassle.
How Do You Know if Your Apple Watch Supports Cellular Service?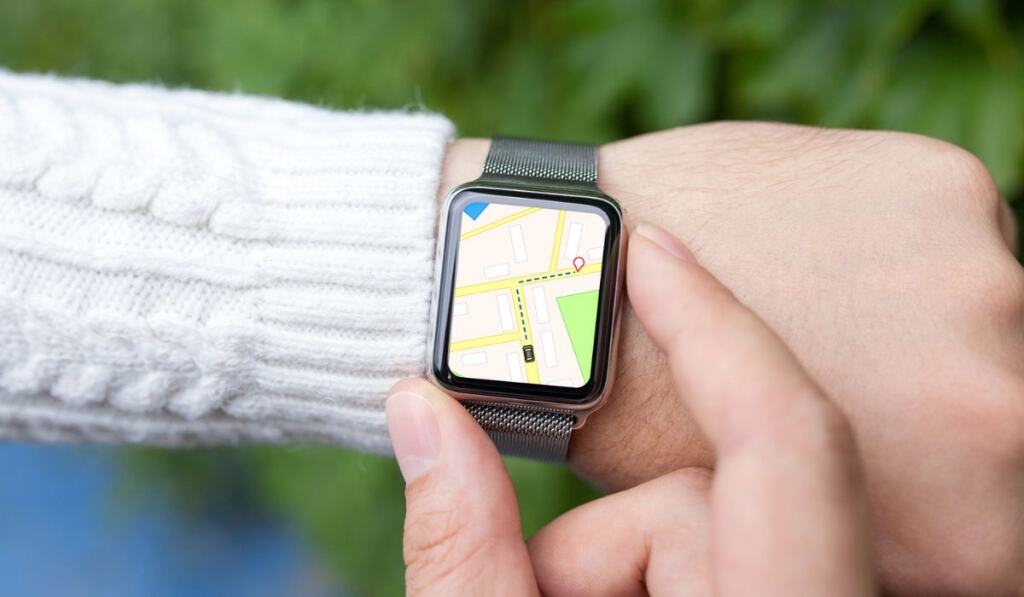 Despite their varying features and functionalities, Apple Watches look more or less identical, so determining which version you've got can be challenging.
An easy way to figure out if your Apple watch is cellularly capable is to take a look at the Digital crown. If it's red or it has a red circle or dot on it, then your Apple watch supports cellular service.
Alternatively, you can check the Apple watch's manual or you can visit your Apple watch's information center through the Settings app.
Once you've determined that your Apple watch can connect to mobile data, you may want to set up cellular. Here's a quick guide on how to get it done:
To start off, you'll need to activate your e-SIM card as we outlined above.
Open the Apple Watch app on your phone, then tap the 'My Watch' tab and select 'Cellular.'
Follow the instructions on your screen to complete the set up.
If you've set up cellular service on your Apple watch and it's not working, there are several troubleshooting techniques you can try. Firstly, try restarting the device, then make sure you're in your carrier's network range and that Airplane mode is turned off.
If none of that works, your software may be outdated, and updating it might fix the issue. Here are additional troubleshooting tips to try:
Delete then re-add your cellular plan
Make sure you haven't run out of data
Check that your carrier supports data plans for Apple Watches
Can My Apple Watch Have a Different Carrier Than My iPhone?
The short answer to that is no; your apple watch can't have a different carrier than your iPhone. But let's unpack how it works. The cellular option lets users purchase a data plan for the Apple Watch through their phone's cellular service.
The good news is that you don't need a SIM card; an e-SIM card is embedded in cellular watches. Depending on your carrier, to activate the SIM card, you'll need to download your carrier's SIM card app, scan a QR code, or install an assigned cellular plan.
It's worth noting that the Apple Watches have been optimized to only be compatible with the cellular carriers in the region in which they're officially purchased.
That means there isn't a version that works worldwide. In most cases, you won't be able to purchase an Apple Watch in the U.S. and use the cellular service in Africa, for instance.
The long answer to whether your Apple Watch can have a different carrier than your iPhone is that there's an exception to the rule. The iPhone has a feature geared towards helping Apple Watch users who don't own iPhones.
With this feature, they can connect to a friend or family member's iPhone and unlock other functionalities like cellular service. This is the only time where an Apple Watch will have a different carrier than its paired iPhone. However, certain countries like South Korea and Italy don't support this option.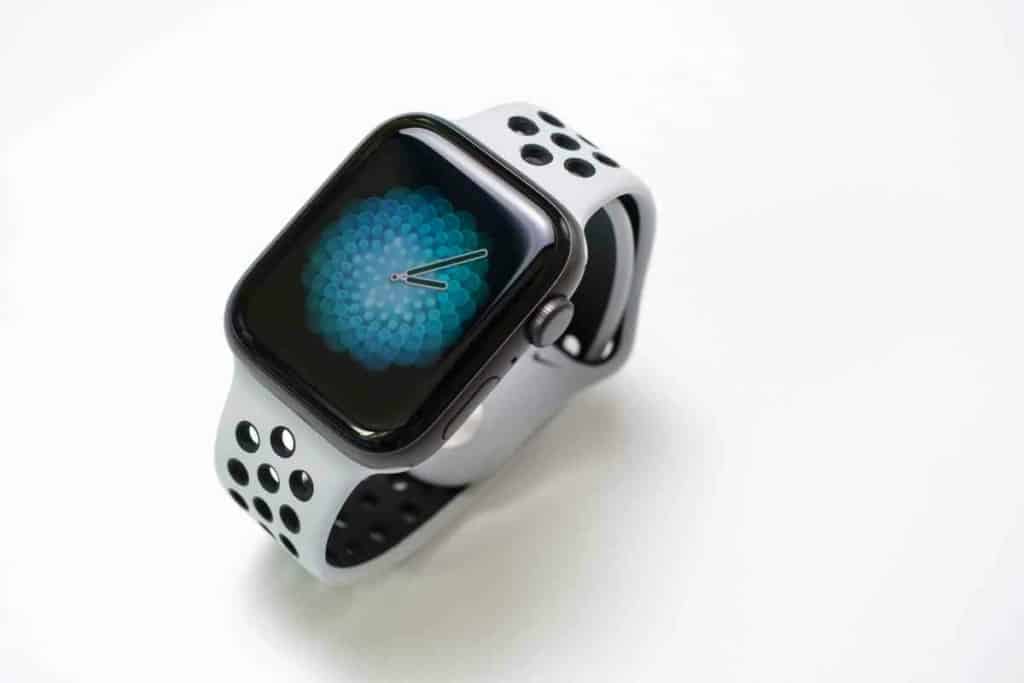 Which data plan should I pick for my Apple Watch?
How do you go about selecting a good service provider for an Apple Watch data plan? You have quite a few to choose from.
Verizon's NumberShare service puts you at an extra $10 per month for the Apple Watch data plan, but it offers incentives like getting the first three months for free. They do, however, charge a one-time activation service fee of $30.
AT&T's set-up is similar to Verizon's with the first three months being free with a $30 activation fee.
Older plans are not compatible with the Apple Watch, so you can only pick from AT&T Unlimited Elite, AT&T Unlimited Extra, and AT&T Unlimited data starter.
T-Mobile's introductory offering of three free months will shave some of the cost off of your first year too.
However, the one-time activation fee for their plans (Magenta, Magenta Plus, and Exclusive Offers) is capped off at $20. With Sprint, you will have to pay $15 per month.
If you sign up for auto-pay, you get a $5 discount, but that means you have to automatically pay for your entire bill. Sprint has no activation fee associated with it, and you will need to have a data plan for your phone through them as well.
U.S. Cellular is a smaller provider, so you might not get the super-fast speeds you get with T-Mobile and the like. However, they cap you off at $5 for adding a data plan for an Apple Watch.
What if I don't want to get a data plan on my Apple Watch?
There is no need to get a data plan for your Apple Watch. Plenty of owners simply utilize their Bluetooth connectivity and, if they are able to, a WIFI network connection.
Now that the Apple Watch 6 and 7 can connect to 5G WIFI networks – which are cropping up everywhere – it is far easier to connect that way than ever before.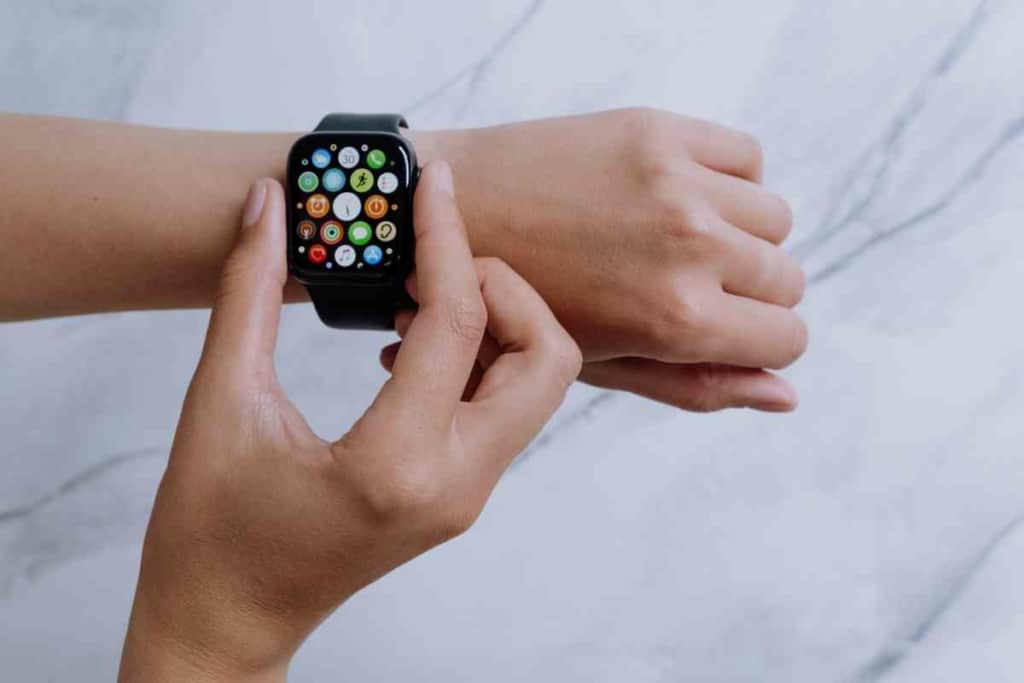 Can You Cancel the Data Plan Anytime?
You can cancel a data plan on your Apple Watch at any time. However, you might have to pay additional fees and charges depending on your carrier. Apple Watch data plans typically cost around $10 monthly fee, so you might have to pay an additional month depending on the time you cancel.
How to Turn Off the Cellular Feature on an Apple Watch
You can easily disable Cellular features on your Apple Watch by following the two steps below.
Swipe upwards from the Control Center on your Apple Watch display.
Locate the 'Cellular Data' toggle button and turn it off.
Note: This will only disable cellular radio. Be sure to contact your carrier if you want to disable your cellular plan entirely.
How to Remove Your Cellular Plan on an iPhone
From your iPhone, launch the Apple Watch app.
Click the 'My Watch' section and then select 'Cellular.'
Click the information button aside from the cellular plan at the top of the app.
Click 'Remove (carrier) Plan.' Tap once more to confirm your choices.
Note: You might need to contact your carrier to cancel your cellular plan if you aren't going to repair your device. You'll also have the option to disable the plan from your Apple Watch. When prompted, select 'Erase All' to disable the plan.
How to Use WiFi on the Apple Watch
The Apple Watch data plan is entirely optional, and you can use only WiFi features instead. Follow the steps below to use WiFi on your Apple Watch.
Launch the Settings app on your Apple Watch.
Click 'WiFi.' Your Apple Watch will automatically search for nearby networks.
Click the name of the network you want to connect to.
Enter the password using Scribble or the Apple Watch keyboard if prompted.
Finally, click 'Join' to finish connecting to WiFi on your Apple Watch.
Note: You can connect to 2.4 GHz or 5 GHz WiFi networks if you have an Apple Watch Series 6. You can only connect to 2.4 GHz WiFi networks if you have an Apple Watch Series 5 or earlier.
Closing Thoughts
Data plans are not necessary for using the majority of your Apple Watch's functions. Do they help you maximize its utility? Yes.
But is it necessary? Is it a cost you can afford each month? Given the Apple watch's ability to connect through Bluetooth and WIFI, you already have options for how you connect.
It will be entirely up to you to decide whether you can reasonably budget $5-15 per month extra for data on your Apple Watch.
Related Content
If you love your Apple Watch and found this article helpful, don't worry, we have you covered. Here at the Gadget Buyer, our team of writers have assembled tons of troubleshooting guides and step-by-step instructional on Apple Watches and many other Apple devices.