Do Apple Watches Need a Data Plan?
When you think about how you want to connect using your Apple Watch, you might consider getting a data plan.
But do you actually need one, or might it be a waste of money?
Some Apple Watch users opt to get a data plan while others find that they can make do without one.
Honestly, this is really going to boil down to which type of Apple Watch you get – the GPS or the GPS + Cellular. Neither one actually requires that you have a data plan equipped – that will always be an option for you to choose.
Back when the Apple Watch was first introduced, they were basically just a wearable extension of the iPhone – accessories more than anything.
But, once the Apple Watch Series 3 debuted, that all changed.
Having the ability to choose between the GPS or GPS + Cellular Apple Watch meant that buyers could get more connectivity options from their Apple Watches.
They were finally able to do more than just get incoming calls, texts, and notifications when the iPhone was outside of the Bluetooth connection area.
So, do either the GPS or GPS + Cellular Apple Watch models need a data plan?
And, if not, should you still think about getting a data plan for your new Apple Watch or relying on Bluetooth and WIFI for connectivity?
Let's talk more about it.
Do Apple Watches Need a Data Plan?
No Apple Watch actually needs a data plan, whether you have a Series 3 or later with GPS or GPS + Cellular. The GPS + Cellular models do give you the option of having a separate data plan. Having a data plan does allow you to utilize all of the many features and capabilities found on your Apple Watch.
How can you maximize your Apple Watch's abilities using a data plan?
And just how do you set one up anyway?
Which service provider should you pick? Are you going to get stuck with a bunch of ridiculous activation fees and service charges in addition to a monthly bill?
Is it really worth it to get a data plan? Read on to learn more about utilizing a data plan with your new Apple Watch.
What can you do with a data plan on the Apple Watch?
You can do a few more things with your Apple Watch if you do have a data plan for it.
You do not need to have your iPhone nearby in order to get a connection.
You can leave your iPhone at home and go about your day with your Apple Watch performing almost all of the same essential functions as your iPhone.
After the success of adding a GPS and LTE version for the Series 3, Apple Watch continued this for the Series 4, 5, 6, and 7.
And the 6 and 7? Well, those can connect to either 2.4 GHz or 5 GHz wireless connections.
So, yes, you do have a lot of connectivity options going on here.
The GPS + LTE cellular models do cost more than the GPS and WIFI models.
Price variations can span by up to a few hundred dollars.
As of right now, the Apple Watch Series 6 costs over $399.
You aren't getting a cheap watch by any stretch of the imagination, especially if you get the GPS + LTE Cellular model.
Then, you have to factor in the monthly cost of having a data plan.
What should I do before I set up my data plan?
Before you do set up a data plan through a service provider, you will want to make sure you have the latest iOS software equipped on your iPhone as well as updated software on your Apple Watch.
Older iOS versions tend to have glitches and bugs that can prevent the Apple Watch from properly working with the iPhone.
Remember, your mobile plan for your iPhone and Apple Watch needs to be the same in order for them to work together.
Are you going to be able to get an eligible plan from your service provider, or are you going to have to search for one? Also, bear in mind that pre-paid accounts are not supported for the Apple Watch.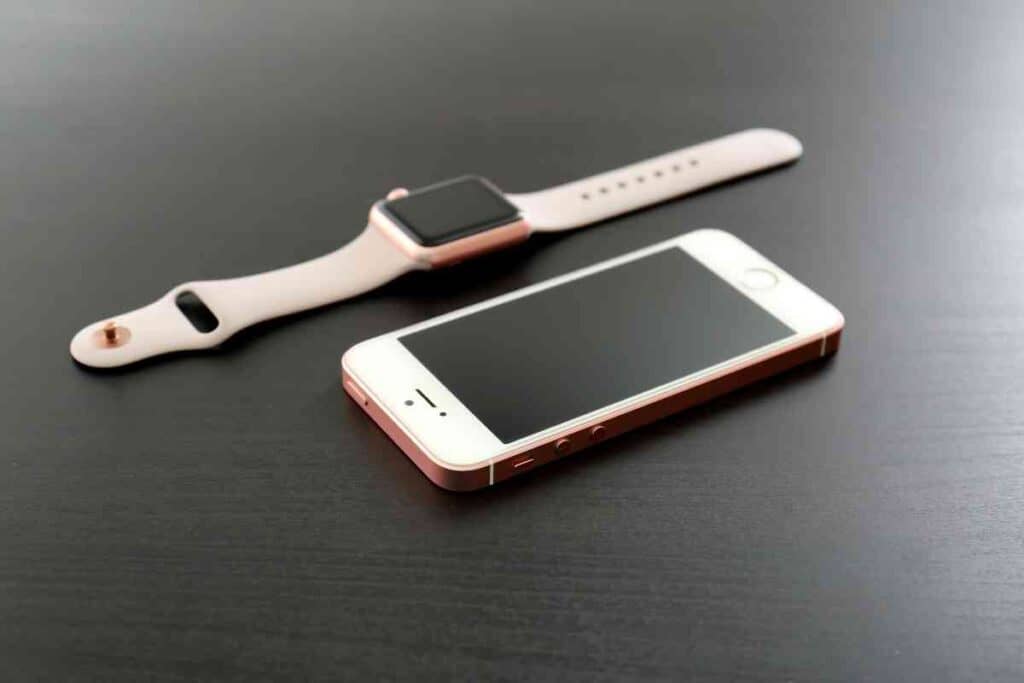 How do I set up my data plan?
Whenever you are ready to set up your cellular service with a data plan, you will need to follow these steps:
Go into your iPhone and open up the Apple Watch app. Then tap on My Watch.
Tap on Cellular, then tap on Set Up Cellular
From there, you will be given instructions specific to the network provider that you have selected.
If you get stuck and need more help, be sure to contact your network service provider.
What kind of a cost will I pay each month?
Your cost will generally be somewhere between $10-15 per month for adding the Apple Watch's data plan onto your existing mobile service plan.
On average, you can expect to pay about $120 per year for having data on your Apple Watch.
Some cellular providers will put their plans as low as $5 per month, which would put you at $60 per year – a more justifiable rate for some users.
But it might not be with the same service provider you currently have for your iPhone, and you do need to have both devices listed on the same mobile plan.
Which data plan should I pick for my Apple Watch?
How do you go about selecting a good service provider for an Apple Watch data plan? You have quite a few to choose from.
Verizon's NumberShare service puts you at an extra $10 per month for the Apple Watch data plan, but it offers incentives like getting the first three months for free.
They do, however, charge a one-time activation service fee of $30.
AT&T's set-up is similar to Verizon's with the first three months being free with a $30 activation fee.
Older plans are not compatible with the Apple Watch, so you can only pick from AT&T Unlimited Elite, AT&T Unlimited Extra, and AT&T Unlimited Starter.
T-Mobile's introductory offering of three free months will shave some of the cost off of your first year too.
However, the one-time activation fee for their plans (Magenta, Magenta Plus, and Exclusive Offers) is capped off at $20.
With Sprint, you will have to pay $15 per month.
If you sign up for auto-pay, you get a $5 discount, but that means you have to automatically pay for your entire bill.
Sprint has no activation fee associated with it, and you will need to have a data plan for your phone through them as well.
U.S. Cellular is a smaller provider, so you might not get the super-fast speeds you get with T-Mobile and the like.
However, they cap you off at $5 for adding a data plan for an Apple Watch.
What if I don't want to get a data plan on my Apple Watch?
There is no need to get a data plan for your Apple Watch.
Plenty of owners simply utilize their Bluetooth connectivity and, if they are able to, a WIFI network connection.
Now that the Apple Watch 6 and 7 can connect to 5G WIFI networks – which are cropping up everywhere – it is far easier to connect that way than ever before.
Closing Thoughts
Data plans are not necessary for using the majority of your Apple Watch's functions.
Do they help you maximize its utility? Yes.
But is it necessary? Is it a cost you can afford each month? Given the watch's ability to connect through Bluetooth and WIFI, you already have options for how you connect.
It will be entirely up to you to decide whether you can reasonably budget $5-15 per month extra for data on your Apple Watch.