Are Bose Headphones Waterproof?
Bose is one of the most popular headphone brands for runners, gamers, casual listeners, and even pilots. Some listeners may be interested in waterproof headphones so they can listen during any activity without worry.
Bose does not currently sell any waterproof headphones or earbuds. Most of their headphones should not be exposed to any moisture or used near water. However, they do sell a few water-resistant products for sports and exercise that are designed to handle sweat and rain.
The distinction between not waterproof, water-resistant, and completely waterproof makes a huge difference in what activities and weather your headphones can be exposed to. Below is a breakdown of all of the current Bose headphone models and what that means for you as a listener.
Headphones That Should Not Be Exposed to Water
Most Bose headphones fall into this category where the owner's manual will caution users to not even risk using them near water. These headphones and earbuds cannot handle any sort of moisture without likely incurring damage.
These headphones are great for use indoors or outside when there is no chance of precipitation. Stay away from bodies of water to avoid any accidental mishaps with your headphones.
Bose's iconic line of noise-canceling headphones is not intended for any use near water, but they work great in many other situations.
Bose QuietComfort 45 headphones: These are the classic Bose quiet comfort heaphones, with all of their modern upgrades. These headphones allow you to control the balance between outside noise and your choice of music. You can block everyone else out for a submersive experience, or use "aware mode" to make sure you know what's going on around you.
Bose QuietComfort 35 II Gaming Headset: These headphones are obviously designed to be perfect for gaming. They will block out surrounding noise so that neither you nor your squad have to hear any distractions. They are universally compatible and last up to 40 hours of wired gaming without a charge.
QuietComfort 20 Acoustic Noise Cancelling headphones: These are in-ear headphones for a lower profile without sacrificing the noise filtering technology. The ergonomic ear buds come in multiple sizes and are designed to fit and stay in with ease.
QuietComfort 35 Wireless Headphones II: This headset comes in great color options to combine style with function. They are equipped to work with voice assitants seamlessly and are comfortable while also being extra sturdy. They can't handle water, but don't worry about them surviving falls and bumps.
Bose Noise Cancelling Headphones 700: These headphones have luxurious comfort and easy control adjustments with just a tap. They are great for business or personal calls with noise clarity on both ends.
Bose Noise Cancelling Headphones 700 UC: The UC has all the comfort and clarity of the regular 700, but it was specifically created for the modern increase in video calls and remote work. It will work perfectly with Microsoft, Google Meet, and Zoom.
Bose got really creative with their sunglasses and headphone combinations. They have all the style and UV protection from a good pair of sunglasses while also playing your favorite music.
The music plays over an open ear audio system that doesn't require anything to go in or on your ear except the normal sunglasses frame. Even though you may want to wear these to the beach, don't risk getting these three models near the water.
Bose Frames Tenor: The tenor model is a timeless square frame design that looks great on anyone. It is both lightweight and durable. The tap and swipe finger controls on the frame allow you to answer calls as well as control your music.
Bose Frames Soprano: The soprano design is retro trendy with a subtle cat-eye tilt to the frames. It has all the durability and function of the Tenor.
Bose Frames Alto: The Alto frames have an angular shape that is always in style and flatters all face shapes. It also comes in a selection of limited edition colors.
Many people prefer wireless headphones, and Bose has three models with that convenient design. None of them are waterproof or water-resistant.
SoundLink around-ear wireless headphones II: Great sound quality and clear calls are easy to control from the right earcup, giving you complete freedom from any wires or devices while you're listening.
SoundSport wireless headphones: These are in-ear buds with the same comfort design as the QuietComfort 20 that stay in your ear even while you're active. Even though they are small, they won't get lost becuase they are equipped with Tile location technology.
Bose on-ear wireless headphones: This is one of Bose's cheapest over the ear headphone models. It still has great sound quality and an impressive 15 hours of battery life.
Bose makes great headphones for all sorts of lifestyles, but they also make headphones designed for the professional work environment. These professional headsets are typically used indoors, so they don't need any waterproofing.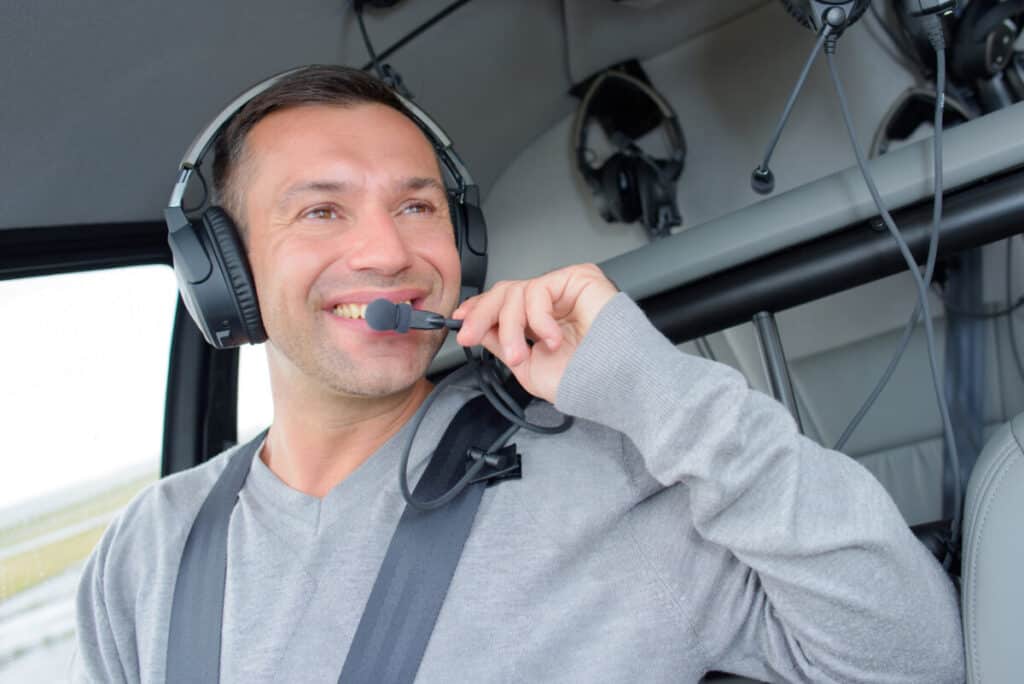 A20 Aviation Headset: This aviation headset is designed for the noisiest of aircraft with extra noise cancelling technology. It also keeps the pilot's comfort in mind by reducing the clamping force making it much more enjoyable to wear for long periods of time.
ProFlight Series 2 Aviation Headset: This is a lower profile aviation headset with in-ear buds for aircraft with less environmental noise. It was specifically designed with the needs of jet aircraft in mind.
SoundComm B40 Headset: This is a professional communications headset for careers where clear communication is crucial. They are especially useful during events where production crews, sideline coaches, and staff need to comminicate effectively despite loud background noises. Live music, theatre, and sporting events will love the clarity, comfort, and durability.
Headphones That Are Water Resistant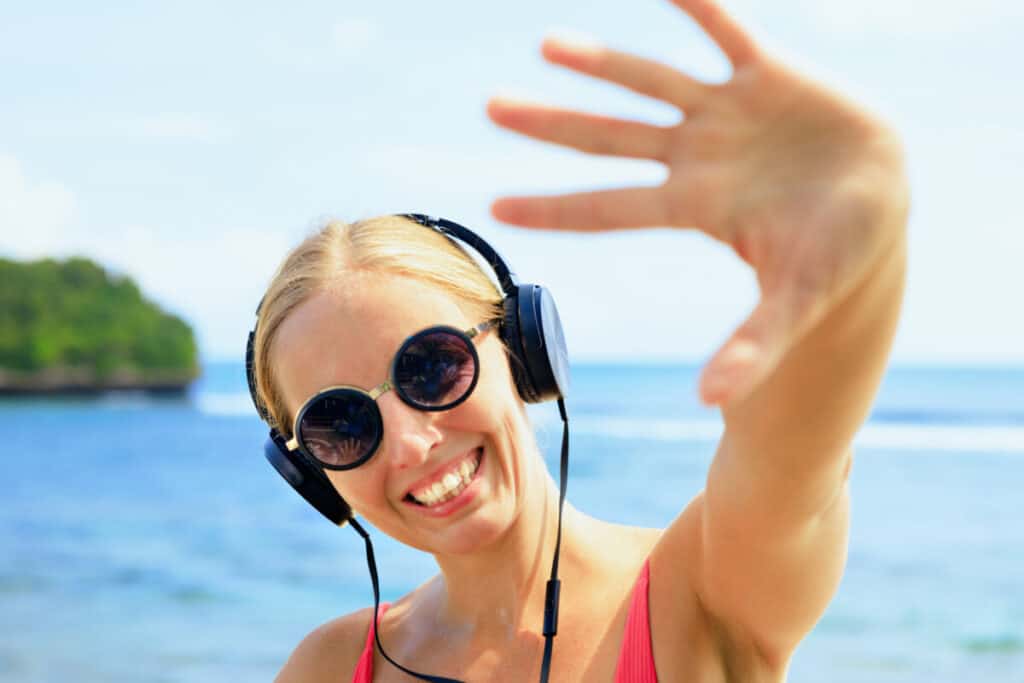 Water-resistant means that the headphones can handle drips, drops, and splashes. Rain and sweat are no problem. However, these headphones are still not designed to ever be submerged underwater.
Most Bose water-resistant models use a special mesh to repel water from getting inside the more sensitive parts of the headphones, but that tech will not work if it is completely underwater.
Water-resistant headphones and earbuds are perfect for athletics, precipitation, and activities near the water where you may get splashed.
Bose QuietComfort Earbuds: Bose designed these earbuds with noisy atmospheres in mind. Be it on the bus, in a coffee shop, on campus, or even at home, these Quietcomfort Earbuds are designed to be extra comfortable with top of the line noise cancelling technology. With high water-resistance, these buds can handle sweat and rain alike.
Bose Sport Earbuds: These earbuds are built with a slim design to sit close to your ear in a snug fit so they can't be jostled or bumped during exercise or sports. Designed with sweat in mind, they are made to be unaffected by heavy sweat or even the cool water you just poured over your head.
Bose Frames Tempo: Combining sunglasses with your earbuds, the Frames Tempo have small speakers built into the frame of the sunglasses to produce clear sound without the worry of losing an earbud. Because the speakers are on the bottom of the frame, water and sweat run off the sides, keeping the speaker protected—not that a little water would bother it anyways.
Bose Sport Open Earbuds: Heavily water-resistant, the Sport Open Earbuds leave the ear canal open for a natural listening experience that doesn't block you off from the world around you.
BOSE SLEEPBUDS II: One of the most comfortable models of earbuds designed by Bose, the Sleepbuds II have a tiny footprint on your ear and can handle sweat all night, every night.