How to Backup Texts (And Other Data) To iTunes
This post may contain affiliate links. As an Amazon affiliate, I earn from qualifying purchases.
After the painful experience of losing everything on your iPhone, you're likely determined to never let this mistake happen again. It's crucial to back up your iOS data, settings, and media to hang on to your stuff. But can iTunes save text messages from your iOS device?
iTunes can save, back up, and restore SMS texts and iMessages from your iPhone. You can create an iTunes backup by connecting your iOS device to a PC and selecting "Back Up Now." iTunes can also keep contact information, photos, music, app settings, and other user information.
Creating an iTunes backup that contains essential information like messages, call logs, app data, and pictures is a straightforward process. Let's take a detailed look at how to keep your personal data intact using iTunes.
Does iTunes Back Up Text Messages?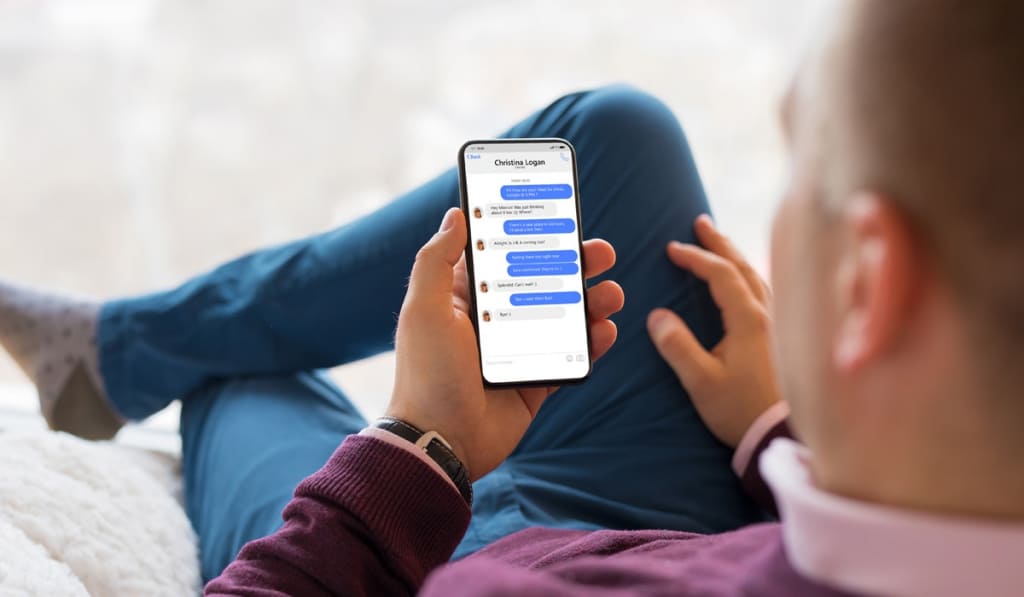 Data backups allow you to copy and save information from your iPhone, iPad, or iPod touch. Backups can help restore your device if you replace it or factory reset it. Fortunately, iTunes is one of the solutions you can use to back up important data.
iTunes backs up SMS messages and iMessages on your iPhone unless you have Messages in iCloud disabled. iTunes can also back up voice messages, contacts lists, call history, and more.
However, iTunes won't usually back up previously uploaded data to your iCloud account. If you upload SMS messages or iMessages to your iCloud account, iTunes won't save this data, as you can use iCloud instead.
How to Set Up Text Message Backups on iTunes
So, iTunes can backup SMS messages and iMessages, but how do you set it up? The process is straightforward, and you'll need a computer, an iOS device, and a USB cable (on Amazon).

Here's the steps to get started:
Connect your iOS device to your computer or Mac with a compatible USB cable.

After connecting, launch the iTunes App. Your PC or Mac may automatically launch the app or prompt you to open it.

From the iTunes App, select the phone-shaped icon in the upper left-hand corner of the app.

Select 'Summary' from the side menu.

Scroll down to 'Backups' and select 'Back Up Now.'

It may take a few minutes for a backup to be created, but now all your messages and critical data are saved.
Note: You may need to disable the Messages option in your iCloud Settings beforehand. You can access this menu by launching the iPhone Settings > Your Name/Apple ID/iCloud Banner > iCloud.
What Else Does an iTunes Backup Include?
iTunes can back up more data than simple SMS messages and iMessages. Here are a few more things iTunes can save and restore:
Photos and Images
iTunes can save photos from your device's camera alongside screenshots, saved images, wallpapers, and other similar media.
Media, Music, and Other Files
iTunes can save media files like movies, music, videos, apps, devices, ringtones, and other similar files.
Messages and Call Logs
As mentioned earlier, iTunes can be used to save SMS messages, iMessages, contact lists, contact information, call logs, and more.
Application Data
iTunes can save data from applications like app settings, preferences, documents, and installation profiles. iTunes can also save the following data from applications:
Application data purchased from the App Store.

Game Center and Mail accounts.

Keychain information, like account and Wi-Fi passwords. Note that the keychain can only be restored on the original device that the backup was made.

Home Screen configurations.

Paired Bluetooth devices.

Local files from apps, like a chat history from WhatsApp.
Network Settings
You can also use iTunes to back up network settings, Wi-Fi hotspots, VPN information, network preferences, saved workouts, and additional information.
Memos, Calendar, and Bookmark Data
iTunes can also save notes, voice memos, voicemails, Calendar profiles, events, or even Safari and Map bookmarks.
Other Information
iTunes also saves additional data like Safari history, offline information, browser cache, message attachments, and temporary files.
What Information Isn't Saved in iTunes?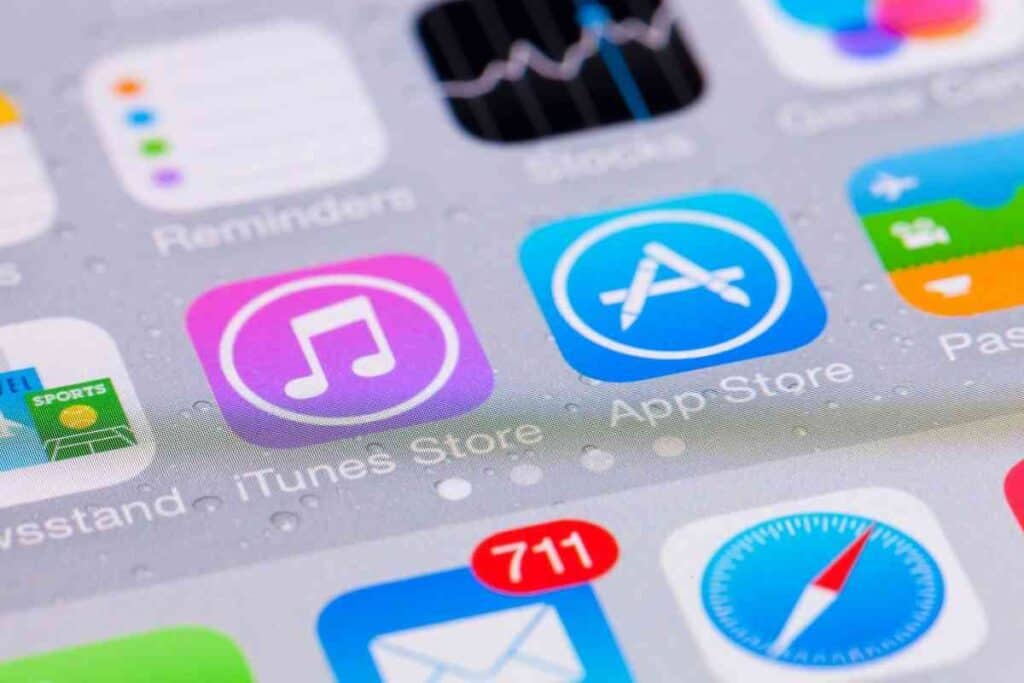 Although iTunes saves most iOS content and files, it doesn't back up all information.

Here's some of the data types that iTunes doesn't back up:
Files from iTunes and the App Store

PDFs downloaded to Apple Books

Synced content, like imported music, videos, books, and photos

Information previously saved in iCloud, including images, iMessages, SMS tests, and MMS messages

Face ID and Touch ID configurations

Apple Pay data and settings

Apple Mail information

Activity and Health information
Can You Selectively Back Up Data on iTunes?
Say you wanted to back up,and select data on iTunes, like specific photos or iMessages. Is this possible? Unfortunately, iTunes saves all iPhone information all at once. It's impossible to view what iTunes backs up or saves select files.
Instead, you'll need to use third-party software for backing up specific files. Here's a few you might want to try:
PhoneTrans
PhoneTrans is one of the third-party data backup and transmission apps you can use to save select files. The software can save nearly all types of device data straightforwardly. The app offers three different options for backing up and transferring data, depending on your needs.
To use PhoneTrans, you'll need to download the software onto your PC or Mac. Afterward, you can connect your iOS device via USB, launch the app, choose your backup option, and start the backup process.
Try AnyTrans
Made by the same developers as PhoneTrans, AnyTrans is another third-party iOS file manager and transmission tool you can consider for saving specific files. You can use AnyTrans to manage your iPhone's media, contact lists, messages, and other information.

The software allows you to make routine backups of your iOS device without iTunes. You can find out more about AnyTrans here.
Wrapping Up
So, what's the verdict? Does iTunes save SMS messages and iMessages? Fortunately, iTunes keeps iOS information like iMessages, photos, application data, network settings, and more. You can easily create an iTunes backup by connecting your iOS device to a PC or Mac and selecting 'Back Up Now' from the Summary menu.
However, iTunes doesn't back up all user information like synced music, Apple Pay information, or data stored in iCloud.
This means iTunes won't backup messages if you have them stored in iCloud. You can't save specific files to iTunes either, and you'll need to use a third-party app instead.