Can An AirTag's Location Be Shared? (Answered!)
AirTags are a great way to ensure you never lose important stuff again. However, with tracking comes privacy concerns. So, can an AirTag's location be shared?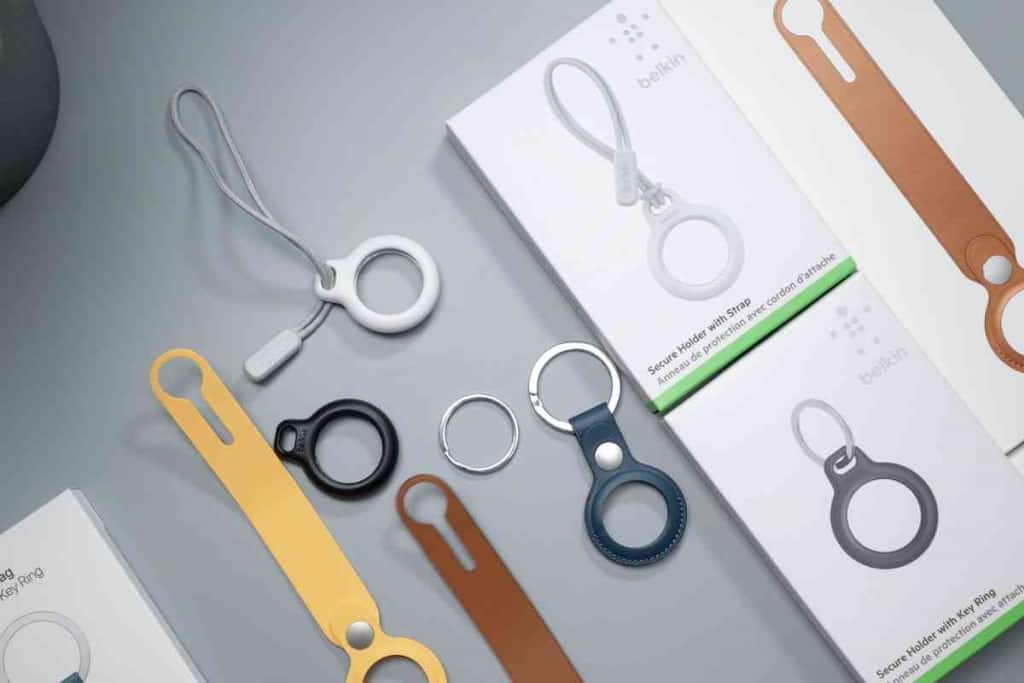 Researching Apple Airtags? You can check out the full Airtag category, but certainly bookmark these other articles for future reading: Are Airtags waterproof? Can An AirTag's Location Be Shared? and Are Apple AirTags TSA Approved?
Can you share the location of an AirTag?
No, an AirTag's location cannot be shared. First of all, Apple doesn't compromise your privacy. Furthermore, AirTags are used to track lost items instead of lost people. Lastly, if you want to share your location with someone, they must be logged into your Apple ID.
As AirTage users, you better believe we were concerned about the location of our items being shared with strangers. However, we were relieved to know that this isn't the case. Here, we'll talk about whether your AirTage location can be shared.
What Is an Apple AirTag?
Apple AirTag is Apple's latest entry into the world of security products. It is a small, circular device that can be attached to possessions such as wallets, backpacks and keychains.
With Apple's Find My app and Apple AirTag, users can more easily locate their possessions if they go missing. The Apple AirTag uses Apple's Ultra Wideband technology to accurately detect nearby Apple devices and link them with an object.
This helps the user keep their lost items in sight using the Apple Find My app at home or on the go.
Furthermore, it utilizes Bluetooth and other wireless technologies so users can locate their items even without an internet connection!
Apple AirTag allows you to customize what each one looks like – users can personalize their Apple AirTags by adding text or attaching a photo or emoji sticker before attaching them to items they wish to monitor or protect.
Ultimately, Apple AirTag offers users an innovative way of keeping track of important objects while they're out and about.
It is convenient, easy to use, reliable, secure and, most importantly – effective! Therefore it is no surprise why Apple AirTags are becoming increasingly popular amongst consumers – it's just another example of Apple's commitment to making sure your possession stays safe at all times!
To Protect Your Privacy
Apple has always been committed to the privacy and security of its users, and its recent update to the AirTag tracking device is just one example of why.
While AirTags have been helpful for keeping track of our personal items, why can't we share their locations like other GPS-based tracking devices? That's where Apple's commitment to privacy comes in – with an option installed to make the AirTag chime if it isn't on your person for more than eight hours straight.
This feature will alert users when the tracker is no longer nearby and keeps a potential criminal from using that knowledge against them.
The new update offers peace of mind knowing that your private location data won't be used against you should an AirTag fall into someone else's hands.
The increased safety of this type of technology is why Apple provides additional protections, ensuring users' privacy as they enjoy the convenience offered by the product. Though simple, this update serves as yet another example of why trusting Apple with your personal information pays off.
Apple Devices Can Be Hacked
Although Apple devices are often billed as the "unhackable" choice for a secure user experience, the truth is that nothing is ever completely unhackable.
While the security protocols and encryption on Apple products can provide a high level of protection to users, it is important to remember that cybercriminals are constantly finding new ways to get around security measures.
For instance, Apple has recently had to introduce several measures like two-step authentication and why you can't share AirTag locations to protect users from potential hackers. Even a seemingly minor feature like access control lists can be exploited if it isn't updated regularly. 
As with any other device, constant vigilance and security updates are needed to keep your Apple device safe and secure.
That way, you can enjoy all of the product's great features while protecting yourself from hackers and malicious software. In short, while Apple devices may not be totally "unhackable," they can still offer you more security than many other devices on the market today.
 Be sure to always stay up-to-date on the latest cyber security news to take advantage of all the protections available.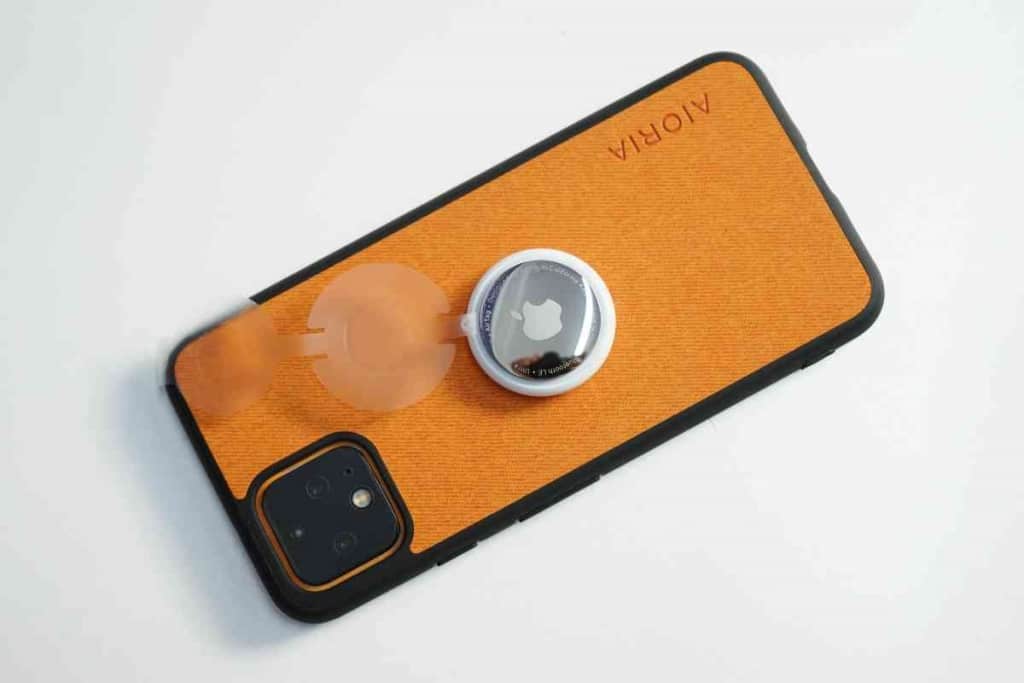 There Are Other Ways to Share Your Location
Although the idea of being able to share one's exact location with friends and family is appealing, why can't we use AirTag locations?
The answer lies in how the existing system infrastructure functions. AirTag locations are too localized to receive real-time updates as you move, so they cannot be reliably relied upon to accurately track your location in real-time.
This is why finding alternative ways to communicate your location is important. Fortunately, there are plenty of other ways you can easily keep loved ones informed of your whereabouts without relying on AirTags.
Apps like Apple Maps, Google Maps, and Waze allow users to share their current location with family members – input their contact info into the app, and they'll be blessed with peace of mind if no location data from an AirTag is available. 
Additionally, If you have a smartphone enabled with Bluetooth 5.0 or later, you can seamlessly receive live updates on the device's current coordinates via a compatible smartwatch or fitness tracker.
And for those not tech-savvy enough for the above solutions, texting your street address alongside a photo of yourself or sending a familiar landmark may also be simple enough options for sharing your whereabouts with beloved friends and family members!
As long as technology continues to advance, locating our closest companions shouldn't be such a daunting task after all!
How to Share Location With an iPhone?
How to Share Location with an iPhone? It's easier than you may think. On the home screen, locate the "Find My" app and open it.
From there, tap on "Me" found at the bottom tab. This will open a list of features within the app; select "Share My Location" to activate it. Next, choose "People" in the bottom left-hand side; a list of contacts will be shown.
By tapping "+ Share My Location," you can now choose which of your contacts should receive your location information.
You can easily share your current location with any of your contacts with just a few simple steps! How great is that? Now everyone can stay up-to-date on where you are without ping, texting, or making phone calls! You remain in control while offering convenience to those who care about you. 
Enjoy the freedom that comes when you have the option to quickly and easily share your location at any time!
This convenient tool can save time, energy, and effort—not to mention it just plain looks cool! No one needs to know how easy it was to make it happen – it looks way more complicated than it really is!
If you have an iPhone and need help sharing your location with someone else- follow this guide and get sharing today! So don't delay – get started sharing today!
Sharing Location With an Android Phone?
Whether you're trying to keep a check on your loved ones or share your location, sharing your whereabouts with an Android phone is easy.
All it takes is a few taps of the touchscreen and less than five minutes of your time. To get started, open Google Maps on your device and sign in. Then tap your profile picture, select "Location Sharing," followed by "New Share."
From here, you can set how long to share your location and enter which of your contacts you want to share it with.
Finally, click "Share" and done! You have now successfully shared your location with the specified contact using their Gmail address – allowing them to easily track where you are at any time.
It certainly beats having to give people incorrect or unreliable directions! With this simple process, anyone can now stay connected with their family and friends no matter where life takes them.
Best Devices to Track Location
AngelSense is a revolutionary device allowing parents of special needs children to gain peace of mind. By utilizing GPS and Bluetooth technology, the device provides the ability to track a child's location from any computer or smartphone.
It features several tools, such as SOS alerts for emergency situations, pre-set geofences for regulatory zones, tailored route replay for daily activities, and activity logs that allow parents to monitor a child's activity level.
Specifically designed with special needs children in mind, AngelSense makes it easier than ever to ensure their safety while giving families peace of mind in their most challenging moments.
It is also worth noting that the ability to track a loved one's location through this innovative device can be adapted for other applications as well; anyone with an aging parent or family member at risk of wandering could benefit from the app's ability to provide critical information about location in real-time.
In conclusion, AngelSense helps to put everyone at ease by providing valuable insights about a person's whereabouts and presenting numerous avenues for staying connected.
TickTalk 4
With the arrival of TickTalk 4 comes a host of features that make it a must-have for parents. Not only does the innovative new design provide more stability and improved clarity, but it also ensures peace of mind in an increasingly digital world.
With the ability to track location, parents can rest assured knowing their child's whereabouts at any time, giving them complete control and safety over their kids' activities.
Furthermore, with a range of additional features such as voice commands, the ability to group call up to 10 users at once, parental controls on time usage and program blocking, TickTalk 4 is truly setting itself apart as a leader in optimizing family communication and security.
With this revolutionary product from Tick Talk, the possibilities are endless!  Parents can now connect with their children no matter where they are, providing greater peace of mind.  
All that's left is for parents to experience the convenience and ease that comes with TickTalk 4. This easy-to-use product will revolutionize how families communicate and stay connected!
Tracki
Tracki is an innovative tracking device designed to allow users to monitor their belongings wherever they go.
This comprehensive system can track objects, pets, and even people from a single device. By simply attaching the Tracker to an item, its location can be monitored from a computer or cellphone in real time.
The technology behind Tracki adds an extra layer of safety and security for those looking for extra protection and peace of mind.
With the ability to follow a projected route, custom alerts, geofencing capabilities, and many other features, the convenience and assurance of knowing where something or someone is at any moment cannot be understated.
Trip planning is made easier with Tracki as routes taken by a person or object can be monitored in order to guarantee that items will arrive on time and stay safe throughout a journey.
For families looking for an added level of protection for their loved ones or entrepreneurs seeking a better way of monitoring goods over long distances, Tracki presents an invaluable resource for tracking location anywhere in the world.
When it comes to reliable tracking solutions, Tracki provides top-of-the-line coverage so that users know exactly where they need to go next.
Jiobit Next
Jiobit Next is an innovative device that helps to keep track of loved ones, pets, and valuables. Beyond tracking location in real-time, this device also includes a range of advanced features. 
With cloud-backed geofence protection and easy life-logging capabilities, it's clear that the possibilities are endless.
Moreover, its ability to provide contextual alerts, such as when your child gets safely home or someone passes a geo-fence you've set up, helps bring even more peace of mind.
It's built for longevity with guaranteed battery performance for 12 months on one charge, designed for portability with a durable waterproof casing and pocket-sized design, and powerful enough to detect security level changes in any environment.
Jiobit Next revolutionizes tracking location by combining long-lasting dependability and powerful tracking ability into one intuitive product.
Things to Consider Before Getting a Tracking Device
Before making the decision to invest in a tracking device, it's important to consider several factors. First, identify what you want to use the device for.
A GPS-enabled device can be used to track the whereabouts of a person or vehicle, while a simpler design might help locate lost items like keys or wallets. You'll also want to ensure the device has an adequate battery life and can keep working even if there are signal "dead zones." 
Also, consider the cost associated with the hardware and monthly service fees – these costs can add up quickly depending on your needs.
Finally, assess how much control you want over who can view and access your data: some companies may allow you to set user permissions for other people who need access to your info.
By taking into account all these considerations before investing in a tracking device, you'll be well on your way towards having peace of mind that whatever needs tracking is being taken care of.
Check Apple Airtag Prices
On Sale
Bestseller No. 1
Key Takeaways
AirTag location cannot be shared because it compromises your privacy.
Apple devices are also notoriously difficult to hack, so you can rest assured that your location is safe.
Moreover, there are alternate ways to share your location.
Some of the best Apple AirTag alternatives are Jiobit Next, Tracki, TickTalk4 and AngelSense.