Do Apple AirTags Work Without WIFI? (The Truth)
You've just bought your new Apple Airtags and can't wait to test out their Bluetooth range. Apple devices are known for being easy to use with Bluetooth, with pairing being a short, simple process. But do AirTags connect to WIFI? For that matter, do AirTags need WIFI?
Researching Apple Airtags? You can check out the full Airtag category, but certainly bookmark these other articles for future reading: Are Airtags waterproof? Can An AirTag's Location Be Shared? and Are Apple AirTags TSA Approved?
Do Apple AirTags Work Without WIFI? (The Truth)
Apple Air Tag mainly uses Bluetooth to communicate with your iPhone. Because of this, you do not need an Internet connection for the AirTag to function. However, since this device uses the Find My app to locate your things, you will indeed need to turn on your WIFI for the best possible experience.
Fortunately for those who do not have a good WIFI connection – or do not have one – AirTags only require a Bluetooth connection to work. But how does AirTag work without Internet?
Those who have just bought these new Apple devices are wondering exactly what their capabilities are and how they should work. It is normal to have a million questions about getting these little trackers to work. In order to sort out some of the confusion as to how these devices work, we will go over how AirTags work.
Does AirTag only work with Bluetooth?
The Apple AirTag will surely work with Bluetooth, but it is optimized to work with a WIFI connection. WIFI is typically stronger and more reliable than Bluetooth, which is why people with that connection prefer to utilize it with their Apple devices.
Do AirTags work without service?
Just how does AirTag work without Internet? Do AirTags connect to WIFI? You need to have Bluetooth in order to get the AirTags set up the very first time. This Apple Tag device will then show up the tag's location on the Find My app whenever location data is enabled.
Since they do not contain any GPS technology, the AirTags have to be able to ping off of the nearest Bluetooth-enabled devices and need to be able to use the device's location data to say exactly where it is.
Do Apple AirTags use cellular?
The Apple AirTags themselves don't utilize cellular service, so you will not need to have it on your iPhone. AirTags instead just use Bluetooth and Ultra-Wideband technology, and they work with other Apple devices in the Find My network to ping the location of the AirTag to iCloud. This is essentially how they securely communicate.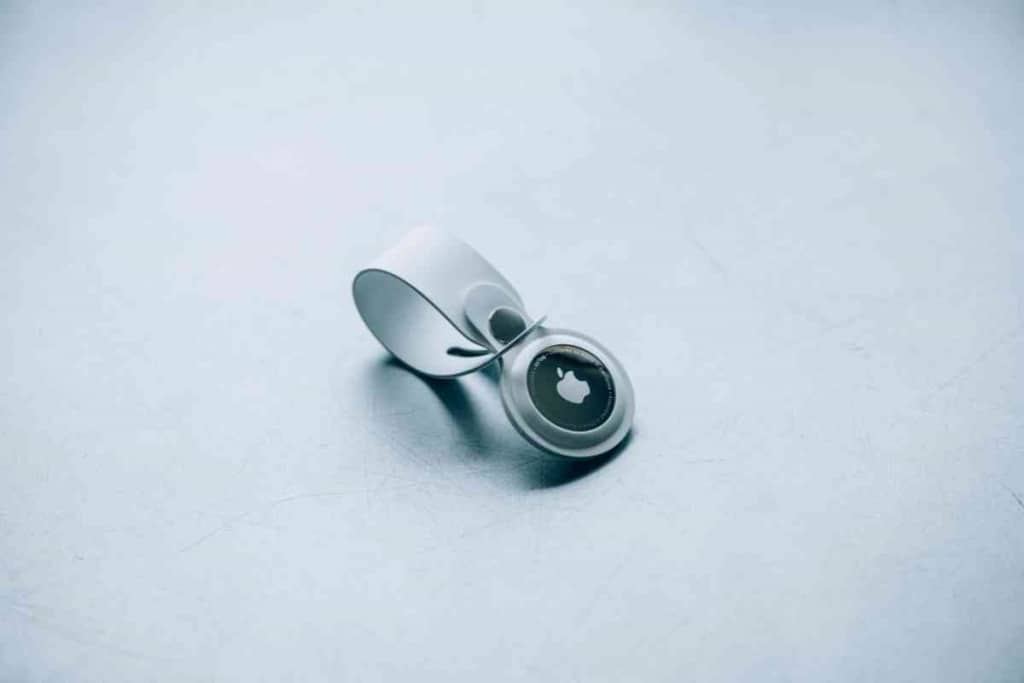 Do you need WIFI for Find My iPhone?
Wondering "Do you need WIFI for Find My iPhone?" Here's the answer to that:
The ‌Find My‌ app is a helpful network; it is an Apple feature that Awas introduced with iOS 13. Find My emade it possible for Apple devices to be located even without a WIFI or cellular connection. In fact, it does this by leveraging other nearby iPhones, iPads, and Macs.
So, even if there is no cellular data or a WIFI connection available, you can still use Find My with your AirTags. If your device is not connected, you need to use your connected iPhone to search Fidn My and locate your lost item.
What is the device's Bluetooth range?
Although Apple has not specifically stated the exact Bluetooth range of their AirTag device, but each Air Tag supports Bluetooth 5.0 – just like same as the latest iPhones that are being sold right now. This essentially means the Apple Tag device should be trackable within 800 feet.
You do not have any need to charge an AirTag, but you will need to change its battery. This is because every AirTag relies on a circular CR2032 battery, which is something that you can buy for just a couple of dollars on Amazon. If you need to remove the battery, turn the AirTag over to the polished metal side, then press down and twist clockwise to remove.
Does Apple Tag support Ultra-Wideband?
Every AirTag is equipped with the Apple-designed U1 chip that utilizes Ultra Wideband technology, enabling Precision Finding for iPhone 11 and iPhone 12 users. This type of advanced technology is able to more precisely determine the direction and distance to your lost AirTags whenever it is within range. Precision Finding meshes its input from the camera, ARKit, accelerometer, and gyroscope as the Air Tags user moves around. Once this happens, it will guide them to the AirTags using a combination of haptics, sound, and visual feedback.
Do AirTags offer security and privacy?
Apple designed the Air Tag to keep location data secure and private. The Air Tag will not physically store information inside of it. Communicating with the Find My network is end-to-end encrypted, meaning only the device's owner can access its location info. 
No one, not even Apple, knows the location or identity of any device that assisted in finding it.
Also, AirTags is designed with a series of proactive features that stop unwanted tracking, which is truly an industry first. There are Bluetooth signal identifiers that get transmitted by the AirTag and will frequently rotate in order to prevent unwanted location tracking. iOS devices can also detect an AirTags that is not with its owner, thereafter notifying the user should an unknown AirTags be seen traveling with them from place to place over time.
What's more, even if Air Tag users don't have an iOS device, when an AirTags gets separated from its owner for a long time, it will play a sound when moved to draw attention to its presence. 
If a user detects an unknown Apple Tag, they can tap on it with their own iPhone or NFC-capable device, from which instructions will tell them how to disable that unknown AirTags.
Closing Thoughts
Apple's AirTags can work just fine without WIFI. However, if you want the most out of your ownership experience, it is wise to keep them on WIFI.
Bluetooth should work just fine, though, as long as you stay within the estimated 800-foot Bluetooth range. AirTags can make finding a lost device quite simple, given how they ping off of other devices.