Can Verizon Change iPhone Batteries?
Verizon Wireless offers device support and protection in addition to their comprehensive cell coverage.
Two protection plans are available to Verizon customers, depending on their location and type of device.
But if you need a new iPhone battery, can you take it on down to the Verizon store to have the battery replaced?
Can Verizon Change iPhone Batteries?
Verizon does not have in-house staff that change cell phone batteries. Instead, Verizon partners with Asurion Insurance Services to provide device repair to their insured customers. Claims can be made on Asurion's website, and same-day repairs can be done at select Verizon stores.
Getting a new battery can give new life to an old phone.
Luckily, getting that new battery can be simple if you are covered by Verizon.
Below is additional information about checking if you have device protection, signing up for cellphone insurance, and filing a claim.
How To Check If You're Covered
If you can't remember if you signed up for iPhone insurance, don't worry! There are quite a few ways to check if you are covered for battery replacement.
The most certain way to know if your cell phone is insured is to check with Verizon.
To speak with a representative, give Verizon a call, visit their website, or head to the nearest Verizon store.
Alternatively, you can check your phone bill to see if you are being charged for device protection.
This option is useful if you have your bill readily available in your email.
Finally, if you kept your original contract from Verizon, then you can read through it for warranty information, device protection details, and general Verizon policies.
How To Get Verizon Insurance
If you found out that you don't have device coverage, then you may be able to sign up for Verizon's device protection.
To do this, give Verizon a call at 1.800.256.4646, go to their website verizonwireless.com/TMP, or visit a Verizon store.
Currently, it costs a little less than 15$ per month for Verizon Protect.
Alternatively, you can get multi device protection for 45$ per account.
Only certain devices are eligible for coverage, so be sure to check that your device is eligible for coverage before signing up.
The enrollment period is only 30 days after device activation or upgrade.
This means you have a fairly short period of time to decide whether or not you want insurance.
Sadly, if you are already past that 30-day window, then getting device coverage won't be simple, and it might not be possible.
In addition, you cannot get insurance if the device's battery is already faulty.
Verizon's insurance is preemptive and does not cover existing damage.
However, it is always worth checking your device's warranty.
Depending on how long you've had your device, a worn-down battery might be eligible for replacement even if you don't have Verizon Protection Insurance.
If your device is defective and less than 2 years old, definitely check the warranty!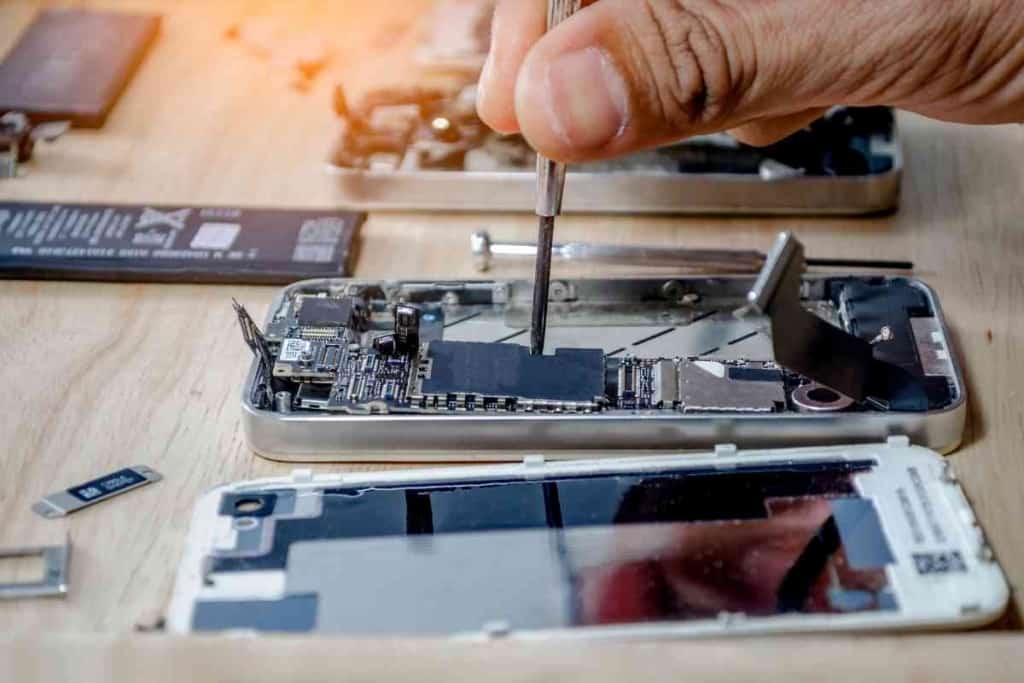 How To Make an Insurance Claim
Before trying to make a claim, be sure you are the account owner. Also, be sure that you know your Verizon account PIN number.
General insurance claims can be made by calling Asurion Insurance Services at 1.888.881.2622, or by logging into your My Verizon Account.
These types of claims are for lost, stolen, or damaged devices.
To file a claim for battery replacement, you need to call Asurion at 1.866.406.5154.
Note that this is a different number than the one for general claims.
Cost for device repair or replacement varies depending on the type of device and the type of damage.
Your deductible can range from as low as 9$ to as high as 250$.
e sure you know what the cost will be to make a claim before you decide to file it.
What to Do If You Aren't Covered
A great option for iPhone battery replacement is directly through Apple.
For a device that is within warranty or covered by AppleCare+, they will replace the battery for free.
The only caveat is that the device must be in good condition besides the battery, so no cracked phone screens.
In addition, Apple will replace iPhone batteries that are out of warranty for fairly cheap.
Older iPhones only cost $49 for battery replacement. Newer models only cost $69.
There are also many 3rd party repair services that can replace a worn out battery.
Check your local listings to find an independent repair company. Be sure to read reviews and check that you pick a trustworthy and reputable service.
Is Verizon Protect worth it?
I personally have chosen not to get Verizon Protect.
I use Verizon, and I really enjoy their services.
However, I've found that the device insurance is more expensive and frustrating than it is worth.
At $15/month, I can completely pay for a new battery in just 4 months. I can replace the battery, fix the screen, and get a new USB port in just one year.
In 3 years, I could buy a whole new refurbished phone.
Taking into account the added cost of the repair deductibles, Verizon Protect becomes even less financially worth it.
However, for some customers, Verizon Protect is worth getting.
For example, a family with young children on the plan might have more damage, repairs, and loss than I do.
Since large families are more likely to need repairs, then the insurance becomes more reasonable.
Paying for a new screen every month for an active teen is substantially more expensive than paying into Verizon Protect.
Getting insured could save the family hundreds of dollars within the year.
In addition, someone who faces a high risk of having their phone lost or stolen might find the insurance plan much more financially sound.
As I said, it would take 3 years to buy a different phone with the money saved from skipping insurance.
If loss is likely to happen before 3 years, then the insurance plan might be worth it.
The final case when Verizon Protect might be worth it is if your iPhone is a new and expensive model.
A $1,200 phone is worth insuring, because the financial loss is much higher if it is lost or broken.
Plus, the phone is likely to last longer, meaning you have more time to take advantage of the insurance coverage.