Can You get AppleCare Through Verizon?
This post may contain affiliate links. As an Amazon affiliate, I earn from qualifying purchases.
Some people get really excited to get a new phone, and others feel a sense of annoyance that they have to get used to something new.
No matter your feelings about setting up a new device, it's important to get protection for your iPhone, since they're costly to replace if you don't have any sort of insurance in place.
If you're buying an iPhone and looking to get AppleCare+, you may be able to have a one-stop shop at your phone retailer if you order online from Verizon.
Can You get AppleCare Through Verizon?
You can purchase AppleCare+ standard plans when you purchase iPhones and iPads online from the Verizon website, but an employee can't add it for you in-store. It's a difficult process and the coverage from Verizon is limited, but it is possible to add AppleCare when buying from verizon.com.
If you're considering getting AppleCare+ on your Verizon device, there is a way to do it.
However, if you want to know what you're paying for and other ways to get it, we'll explore those below.
How Do I Buy AppleCare+ Through Verizon?
If you're upgrading your phone online, when you have selected your phone model and plan, you'll be prompted to select device protection.
Verizon's interface on this page is heavily skewed to get you to buy the Verizon products.
You don't even see the option for AppleCare+ unless you click on "See all protection options" on the upper right-hand side of the screen.
When that page loads, you'll have to scroll all the way down to the bottom to see AppleCare+ and select the button to purchase it.
However, clicking on the AppleCare+ option will not automatically remove the default selection of the Verizon protection plan.
Make sure that you select the last option to decline Verizon's protection plan unless you want to have double coverage.
What Does AppleCare+ Cover?
You can easily get AppleCare+ coverage for any iPhone, iPad, Mac, Apple Watch, or AirPods.
Additional Apple products (like Beats by Dre headphones, for example) may be covered.
You can check if your Apple products are covered by going to the Apple website and entering the serial number when prompted.
No matter where you go to purchase your AppleCare+, you have to make sure that you make your purchase within 60 days of getting your device, and there may be a diagnostic component to the setup to make sure that everything is fine with that device at the time you're purchasing it.
In terms of what you get when you're shelling out, you're looking at an additional 2 to 3 years of coverage (depending on the device) if you make the upfront payment.
However, you can also opt to pay monthly installments, which will get you longer-term coverage but will, of course, be more expensive over the life of the device and is only available through the Apple website.
If you need repairs to your iPhone due to hardware issues, AppleCare+ will take care of your device for free up to two times every 12 months.
There are also some other perks, like priority access to Apple support when you call or go online, as well as express replacement service if you need it.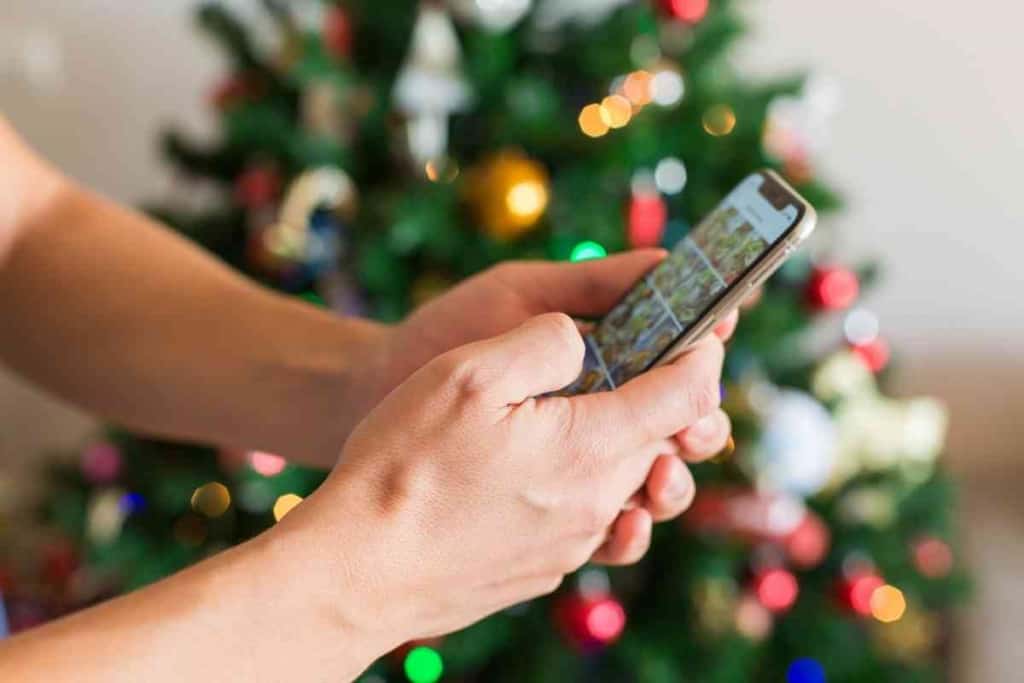 How Much Does AppleCare+ Cost
It will depend on what you want to get coverage for and which tier of coverage you're looking at.
Going directly through Verizon means your only option is the standard plan, and you can only pay it in a lump sum.
The two main tiers are AppleCare+ Standard and AppleCare+ with theft and loss protection.
Additionally, if you're trying to pay for any of the AppleCare+ plans monthly, then you'll need to purchase AppleCare+ from Apple directly, not from another retailer like Verizon.
However, if you're looking at getting everything done in one fell swoop when you order your phone from Verizon and want to add AppleCare+, the cost for the lump sum is almost exactly the same as purchasing through Apple directly, with an additional $0.97.
It may be worth less than a dollar to just get everything done in one transaction instead of having to then remember to head over to Apple's website or set it up on your device. Your call, though.
Also note that only the standard AppleCare+ plans are available from Verizon, with no option to upgrade to the loss and theft protection.
AppleCare+ Standard
For the iPhone 13 and iPhone 13 mini, the standard plan comes in at $149 in a lump sum for two years of coverage or $7.99 per month for up to five years.
For the iPhone 13 Pro and iPhone 13 Pro Max, the price jumps up to $199 lump sum or $9.99 per month.
Additional Standard AppleCare+ plan prices:
$199 lump sum or $9.99 per month : iPhone 12 Pro / Pro Max + iPhone 11 Pro / Pro Max
$149 lump sum or $7.99 per month : iPhone 12 / 12 mini + iPhone 11
$79 lump sum or $3.99 per month: iPhone SE
AppleCare+ with theft and loss protection
If you're willing to pay a bit more, you can ensure that you can replace your phone if it slips out of your pocket while you're riding your electric bike to work or swiped by the stranger you asked to watch your things while you pop to the bathroom at Starbucks.
This is available only on the iPhones, not any other Apple products.
In order to qualify for this feature, you'll also have to keep Find My iPhone enabled on your device in addition to paying for it.
For the $199 standard plans, the cost for theft and loss protection will increase to $269 as a lump sum payment.
Your $9.99 monthly payment will increase to $13.49 per month.
For the $149 standard plans, the price increase jumps you up to $219 as a one-time payment, with an increase on the monthly plan from $7.99 to $11.49 per month.
For the SE standard plan of $79, theft and loss protection will cost $149 or $7.49 per month.
Deductibles
AppleCare+ does extend the manufacturer warranty, and so you will receive hardware repairs for free.
However, many services will require a deductible, as well.
AppleCare+ is essentially insurance on your phone or device. You pay it monthly, hope you don't need it, and pay a smaller amount up front if you do.
For broken screens, you can pay $29 to have it fixed.
This would count as accidental damage, and AppleCare+ allows two incidents of accidental damage per 12 months.
Getting the screen replaced is by far the cheapest deductible and probably what most folks will take advantage of the most.
Other instances of accidental damage, such as liquid damage, have a $99 deductible.
If you've upgraded your AppleCare+ to include the theft and loss protection, you're not just going to get a new phone for free if yours goes missing.
Instead, you'll need to pay out $269 before you get a new device.
That is a lot cheaper than buying a new one outright, but it's nothing to sneeze at.
Not to mention, if you get a whole new phone, you'll need to buy all of the accessories like a new phone case and screen protectors.
Where Else Can I Buy AppleCare+ For My Apple Products?
Apple offers plans on their website, and you can also purchase AppleCare+ from your iPhone itself by going to Settings > General > About > AppleCare+ Coverage Available.
You'll then get walkthrough instructions onscreen.