Can You Download Music With Apple Music?
Apple Music is great; you can listen to almost any song you want, whenever you want! But what do you do when you are headed somewhere where you know you won't have service or Wi-Fi? This can leave you wondering if you can download music with Apple Music.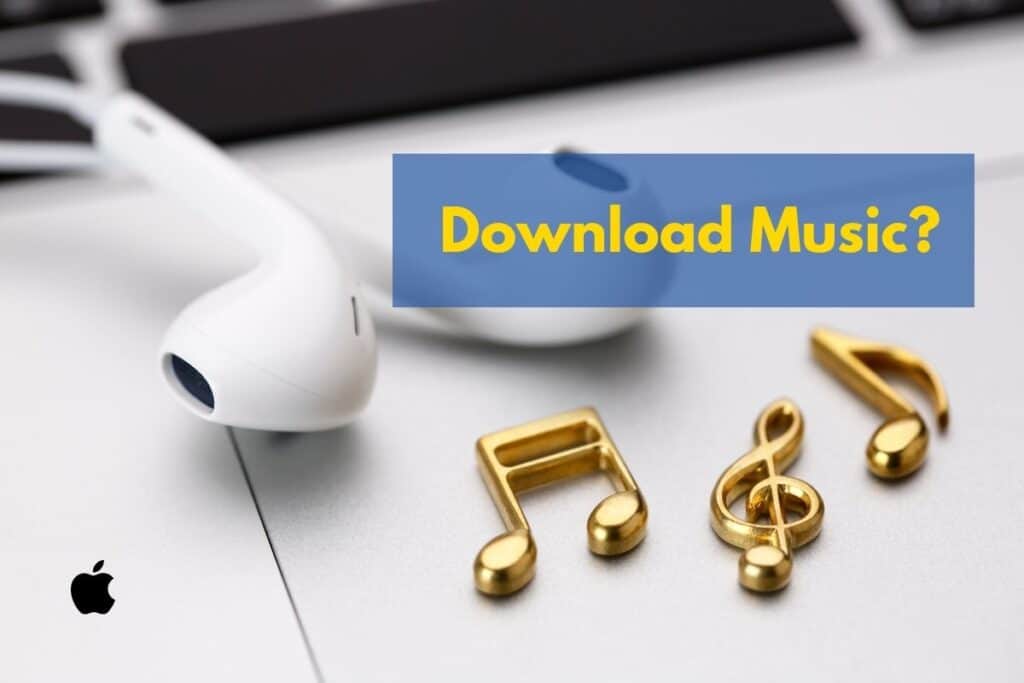 The good news is, as an Apple Music subscriber, you absolutely can download music from Apple Music to your phone or PC when you want to listen to your music offline. There are a few limits to this service, however, and your limits will depend on the device you are using to download music.
Ready to listen to your favorite songs whenever your heart desires? Keep reading to learn all about downloading music from Apple Music.
Can You Download Music with Apple Music?
It is absolutely possible to download music with Apple Music as long as you have a subscription to their music service, and the process is relatively simple.
To download music from Apple Music on your cellular device, you will need to be on a Wi-Fi or data connection on the device you want to download the music on. Then follow these steps:
1. Open Apple Music.
2. Touch a song and hold it. You can also do this with albums and playlists.
3. When you see a pop-up, select the first option which is 'Add to Library.'
The song or album you selected will then appear in your library for offline use. If you are on a PC or Mac, the process is the same, except rather than holding down the song, you'll click on the plus sign next to it to add it to your library.
Can I Download Any Song With Apple Music?
Everyone's music choice is different. Therefore you may want to download some unique music when you have a friend coming on an adventure with you. And with Apple Music, you truly can download any song you please.
The only limitation to downloading songs on Apple Music is the app itself. Although it has a wide range of songs, you may come across an artist or album which isn't available. If it isn't available, you won't be able to download it.
Additionally, every device has a limited amount of memory space. This means you may find the song you want to download on Apple Music but be unable to download it to your device because you are low on space.
When this is the case, you'll have to delete old songs you no longer want to listen to, or old applications and photos, to make room for your music.
Is it Free to Download Music on Apple Music?
While you won't pay for each individual song you download on Apple Music, downloading music on Apple Music isn't free. In order to use this feature, you must have a subscription to the Apple Music app, which can vary in price depending on the package you choose.
But if you do have a subscription to the service, you will pay one flat fee each month and be able to download as many songs as you want, rather than having to pay by the song.
How Do I Download Free Music From Apple Music?
Apple Music is a subscription service, meaning you will pay a monthly service to use the fee and will be able to download as many songs as you would like. But this subscription cost isn't free, so you may be wondering if there is a way to get music from Apple Music for completely free.
Sign Up for a Free Trial
One of the ways to get free music from Apple Music is to sign up for a free trial. During the free trial period, you can download songs to your device to listen to without an internet connection.
However, don't get too excited because when you cancel your subscription or end the free trial, you will no longer have access to this downloaded music. There are some ways around this, but it requires the use of a complicated file converter, and the patience to sit there and convert all your music files to a format Apple doesn't control.
Get on a Family Plan
Apple Music offers a family plan subscription which is one low cost, and you can have up to 6 people on the account. While this method of downloading Apple Music isn't 100% free, the cost is so low that you probably won't notice you are paying for it in the first place.
You can also see if a family member just wants to pay for the family plan and add you. You never know until you ask!
Look for Free Songs Elsewhere
During the days of iTunes, Apple typically had a number of songs they let users download for free. These songs were usually new artists trying to get their name out there, but they were occasionally famous people as well.
Although Apple itself no longer offers this service, there are several websites such as Sound Click, which will allow you to download free music from new artists who are trying to gain a following. This is the only legal way to download free music.
Why Can't I Download Songs on Apple Music?
Have you paid for your Apple Music subscription but still can't seem to download songs? There are a few reasons this could be the case. 
Check the Storage
As mentioned above, you need available storage to download music from Apple Music. If the music won't download, try cleaning out your storage a bit and try again. 
Check Your Connectivity
Sometimes, although your phone may say it is connected to Wi-Fi or data, the service may not be good enough to download music. Check your connection, try disconnecting and reconnecting, then try your download again.
If you've tried both of these quick fixes and still can't download music to your device, it's time to contact Apple Music Support for help.
Final Thoughts
Although there is no truly free way to download music from Apple Music, for the small price of a monthly subscription, you can download free songs for offline use from Apple Music anytime you please. This is nice because you can download hundreds of songs for one small price.
If you are having trouble downloading songs from Apple Music, be sure to check your device for storage space first, then check your connection. If you are still having problems, it's time to contact support so you can be back to downloading free music from Apple Music in no time at all!
Sources: