Can You Buy Music From Apple Music Without A Subscription?
This post may contain affiliate links. As an Amazon affiliate, I earn from qualifying purchases.
Apple Music is designed to be your one-stop source of entertainment. Apple cornered the market back in 2003 when they first released the iTunes store.
Back in those days, music file-sharing was surging in popularity, and the Napster debacle had music-makers at odds with music listeners. 
Steve Jobs had Apple lead the charge by offering an affordable alternative to Napster's fee-free downloads, and that came in the form of iTunes.
Music listeners no longer needed to make long treks to the store for CDs, but musicians and their record labels could still make bank from music downloads.
These days, physical copies of albums are still available, but most people prefer to buy their music online.
It is just easier and more efficient.
That being said, you can rack up some big expenses by buying music online. That's part of why I decided to sign up for Apple Music.
With a subscription, I can access millions of songs from an unfathomably huge list of artists for a monthly fee of $9.99.
For me, it is a money-saving measure.
But it might feel a little too expensive for some folks.
Although iTunes splintered off into Apple Music and a few other apps several years ago, you still have to go to iTunes to buy music if you want to listen to it on Apple Music.
Of course, you don't have to listen to it on Apple Music. But this is where you can buy it from without a subscription to the Apple Music app.
Is it worth it to buy straight from iTunes and forego a monthly subscription to Apple Music? Some of you might be on the fence about this.
Can you buy music from Apple Music without a subscription?
You don't need an Apple Music app subscription to buy music from iTunes. You do, however, need your Apple ID and passcode. You can simply download and listen, although Apple Music might be a more affordable alternative for avid music listeners.
Why do I so ardently recommend using Apple Music?
Just how can you go about buying music without using a subscription to Apple Music?
And, for those of you who have been out of the Apple loop for a few years, can you still access your old iTunes library? Read on to learn more about buying music from iTunes and what it means to have an Apple Music subscription.
How do I buy music using the Apple Music app?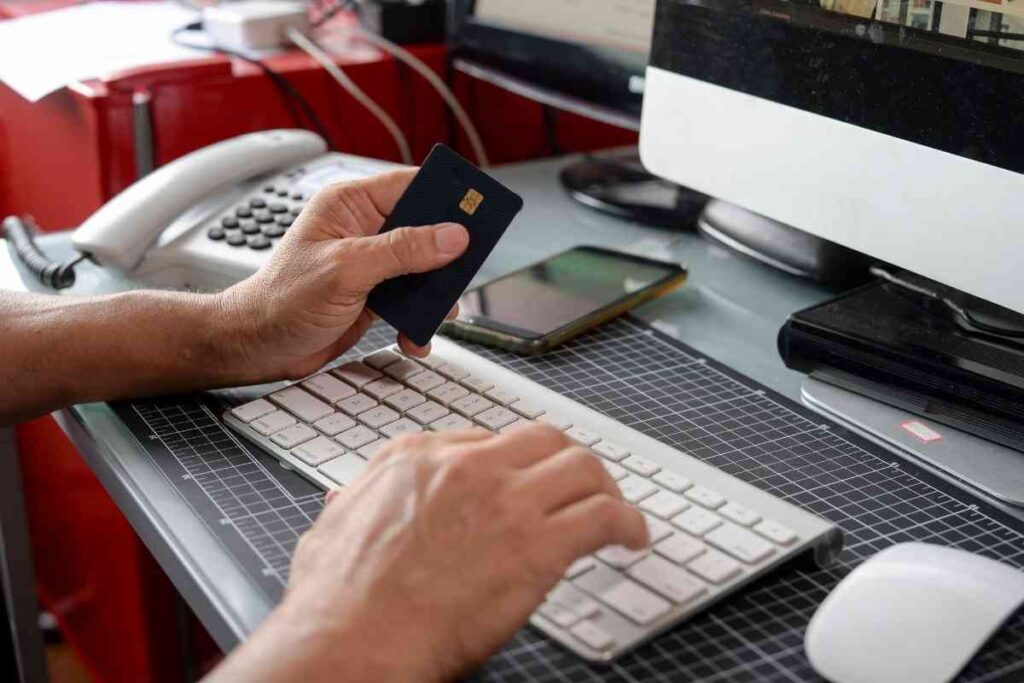 If you want to buy music from Apple Music using a subscription, it is remarkably easy.
This is the best way for anyone listening from their Mac to download. Here's how you do it:
Install and then open up your Apple Music app.
In the menu bar, select Music > Preferences.
Go to the General tab and click on the iTunes Store. Then click 'OK'.
Click on the search field. Enter in the name of the song or album that you want to buy.
Click on the iTunes Store button, which you will find in the upper-right corner of the screen.
Click on the price displayed next to the song or album if you do indeed want to buy it.
Sign in using your Apple ID and password to finalize your purchase.
After that, you should be able to locate the music in your library and listen to it whenever you want on your Mac or any other device that has iTunes.
Can I still access my old iTunes library?
You can certainly still access your old iTunes library through Apple Music, even though it has been a few years since Apple Music branched off from iTunes.
Can I at least try it before I buy it?
Apple does offer a free trial period for first-time users to see if they want to utilize Apple Music on a regular basis.
Just be aware that, if you cancel before the end of this trial, you won't be able to get a second shot at a free trial.
It is strictly a one-time deal.
You don't have to keep the subscription if you aren't digging it, but if you do, you will be billed every month for the standard individual plan (unless you switch to another plan).
Is Apple Music Voice a better option?
The cheapest plan you can go for is Apple Music Voice.
It costs $4.99 per month and focuses on the use of voice commands.
You can use those commands to access songs, albums, artists, or any of the hundreds of Apple-curated playlists. 
You just can't build your own playlists, use Lossless or Spatial Audio, see song lyrics, or download songs to your library to play when you are offline.
Also, note that college students can use their valid college info to get a full subscription for the same $4.99.
For those of you who like to listen to tunes while you study, this subscription could be beneficial.
Can I cancel my free trial if I don't like Apple Music?
You can cancel your free trial of Apple Music any time before it ends.
Trial length can vary depending on the offer you get, but you will always have the option to cancel.
You won't be charged for anything if you cancel before your trial period ends.
So, how do I buy music using Apple Music?
Actually, you can't buy music through Apple Music. You still have to do it through the iTunes store.
Do you need to have Apple Music installed in order to do this? No, but it helps since anything you buy in iTunes will then show up in your Apple Music library.
It just makes your music easier to access all in one place.
Just take note that you will need your Apple ID and password to make the purchase.
Here's how you buy music from iTunes using your iPhone, iPad, or iPod touch:
Open up your iTunes Store app.
Go down to the bottom of the screen and tap 'Music'.
Search for the song or album that you wish to buy.
Tap on the price located next to that song or album.
Sign in using your Apple ID and password. This will complete your music purchase.
You can find your new purchase under the Library tab in your Apple Music app if you plan on using that to listen to your music.
If you want to download music that you can listen to offline, simply tap on the 'Download' button located next to a particular song or album.
Closing Thoughts
Apple Music makes it easy to get music right at your fingertips.
You can stream and download using this app, and it can save you money if you're someone who is always buying music.
I can't even count how many hundreds of dollars I have saved since I started using Apple Music, but I can also see why this app isn't for everyone.
You can still go ahead and use the iTunes store for finding music, but Apple Music streamlines everything into one neat little package.