Are Apple Music Playlists Public?
This post may contain affiliate links. As an Amazon affiliate, I earn from qualifying purchases.
For some Apple Music users, creating playlists is a fun way to engage with your friends socially on their platform.
For others, it's just a convenient way for them to create their own mixes for personal use.
But does Apple Music automatically make your playlists public or do you need to do something special to share them?
Are Apple Music playlists public?
By default, Apple Music's playlists are public. This is so that you can share them with your contacts. If you don't want people to see your playlists, you have the option of making them private.
Did you know that Apple Music playlists are public by default?
I had no idea that this was the case until I started thinking about sharing my music with family and friends.
Apple makes playlists public so that you can share your favorite tunes with your favorite people.
But you might not always want your fave people to know what you are listening to.
C'mon, we all have our guilty listening pleasures.
If you don't want your friends to be privy to your 90's boyband playlist, then you can make it private.
But how exactly do you do that?
As it turns out, you can make and manage your Apple Music playlists from your mobile device or computer.
They are easy to make, and you can either compose them yourself or have Apple Music's professionals custom-design one for you based on your known musical preferences.
Pretty cool, right?
If you are looking for help on making your Apple Music playlist private instead of public, you've come to the right place.
I'm going to go over how to make your playlist private as well as how to share and delete your Apple Music playlists.
After all, Apple Music is about making the most of your music-listening experience – it is about how you want to listen as much as it is what you want to listen to.
So, how do you switch your playlists from public to private? How can you see someone else's public playlist on Apple Music? And how can you share and delete your playlists? Read on to get the answers to these important questions.
Are Apple Music playlists private or public by default?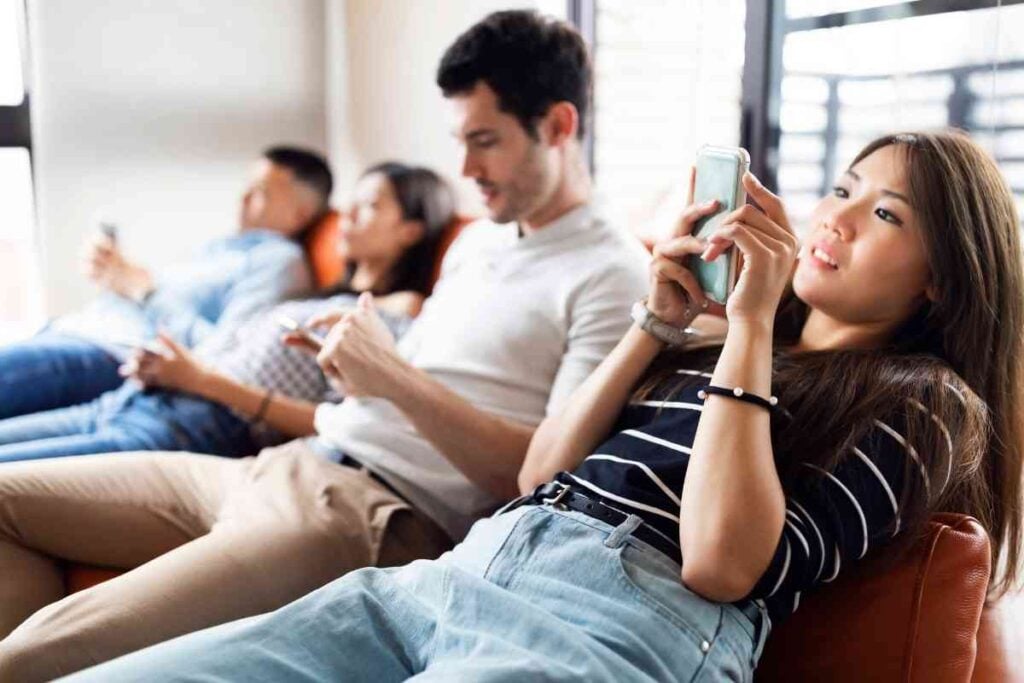 When you create a playlist on Apple Music, it will default to being public.
It will remain public unless you go ahead and set it to 'private'.
You can do this from any device you are listening in on, including your iPad, Android phone, Mac, or PC. You can even make your entire Apple Music account private.
If you want the whole account to be private, you need to:
Open Apple Music.
Tap on 'For You'.
Tap on your avatar, which is located in the upper-right corner.
Tap 'Edit'.
Tap on 'People You Approve', which can be found under 'Who Can Follow Your Activity'.
Tap 'Done'.
You can also keep your listening history private by:
Opening Apple Music.
Tapping 'For You'.
Tapping on your avatar.
Tapping 'Edit'.
Sliding the 'Listening To' switch to the 'off' position.
Tapping 'Done'.
Can your friends see your Apple Music playlists?
As Apple tells us, you can see what your friends are listening to on Apple Music as part of your subscription.
You do have to follow them on Apple Music, and they can see what you're listening to if they are following you too.
You can also choose to share music with your followers, and those you follow can do the same for you.
How do I make a playlist private on Apple Music?
If you don't want your followers seeing what you're jammin' to on Apple Music, you can make your playlist private.
Here is how you can make your playlist private:
Open up your Apple Music app.
Tap on the 'Library' tab.
Go to 'Playlists'.
Tap on the particular playlist that you want to turn private.
Go to the top right-hand portion of the screen and hit 'Edit'.
Find the 'Show on My Profile and in Search' option and turn it off.
How do I see public playlists on Apple Music?
If you want to see other people's public playlists in the Apple Music app, you will need to follow them.
Here are a few different methods that you can use to follow someone on Apple Music:
When you set up your Apple Music profile, add your friends.
Once you have your profile all set up, swipe down to the bottom of the profile screen. Once you are there, tap on 'Follow More Friends'. Then you will need to tap 'Follow', which you will find right next to the profiles that you wish to follow.
You look for friends who are in your contacts list and who are subscribed to Apple Music.
Go to their profile screen, then touch and hold down on a profile picture. After you do that, hit 'Follow'.
You can search for people you know by tapping Search and entering your friend's name. When you find it in the results list, hit 'Follow'. (Just know that your friends need have a profile set up for you to find them with the Search function.)
Also, if you wish to see the profiles that you are following and the ones who follow you, you can open up the profile screen and swipe up.
Is there a lock icon on the person's profile pic? If so, then you will need to request permission to follow them, and they must choose to accept or decline your request.
After they hit 'Accept', you will see their shared playlists as well as any music they are currently listening to.
How can I share a playlist with my contacts?
You can share a playlist with your followers. All you have to do is:
Tap on 'Listen Now'. After that, hit either the 'My Account' button or your profile picture.
Tap on 'View Profile'.
Select 'Edit', then you can turn your playlists on or off.
Reorder them by simply dragging the reorder button.
Can I delete a public playlist?
If you are no longer interested in keeping one of your playlists, you are fully welcome to just delete it.
You can delete your playlist by:
Opening up the Music app, then tapping on 'Playlists'.
Tapping and hold down on the playlist that you wish to delete, then tapping 'Delete from Library'.
Tapping on 'Delete Playlist' to confirm that you indeed want to delete it.
Closing Thoughts
Apple Music makes it so that you can share your love of music with your followers.
And you can follow people with similar tastes in music.
While your playlists will be public by default, you can hide those embarrassing guilty pleasures by making playlists private.
And, of course, you can delete them any time you feel like it.
That is the beauty of sharing tunes on Apple Music.