When Does Apple Music Charge Your Card?
This post may contain affiliate links. As an Amazon affiliate, I earn from qualifying purchases.
You've signed up for Apple Music and got your subscription all set up.
You put in your payment info and have everything ready to roll.
But what day of the month does Apple Music charge you?
You might have missed that crucial bit of information while signing up.
When Does Apple Music Charge Your Card?
Apple Music will charge your account the day you sign up for a subscription, although you might not actually see the charge on your bank account for a day or two. From there on, you will be charged on the same day every month. The only way that will change is if Apple bundles your charge into a group of monthly subscription fees.
The truth is, unless there is a free trial period involved, Apple will send you a charge right away or within a few days of signing up.
That's if you aren't subscribed to a bunch of different things through Apple.
As I learned after piling on the subscriptions (Can you blame me? There is so much to buy on Apple!), Apple will do their best to bundle them together into one monthly bill.
Therefore, if a charge looks suspiciously high, you need to check your bill to see if multiple subscriptions are being grouped together.
You should get an email detailing the charges with an itemized statement.
(The only hitch here is that, if you are in Europe, your charges might not get grouped together.)
You might also see a small amount listed as a pending charge, which is likely going to be a temporary authorization after you have just added someone to a Family Sharing Group or updated your billing information.
This usually happens soon after doing so.
Now, if you start a subscription today, you will be charged a month from today for your subscription fee.
But that's just for a sole subscription, which is why things can get so utterly confusing.
Let's take a deeper look at when Apple Music will charge your card for your monthly subscription and what to expect if you have multiple subscriptions going at once through Apple.
What day of the month does Apple Music charge you?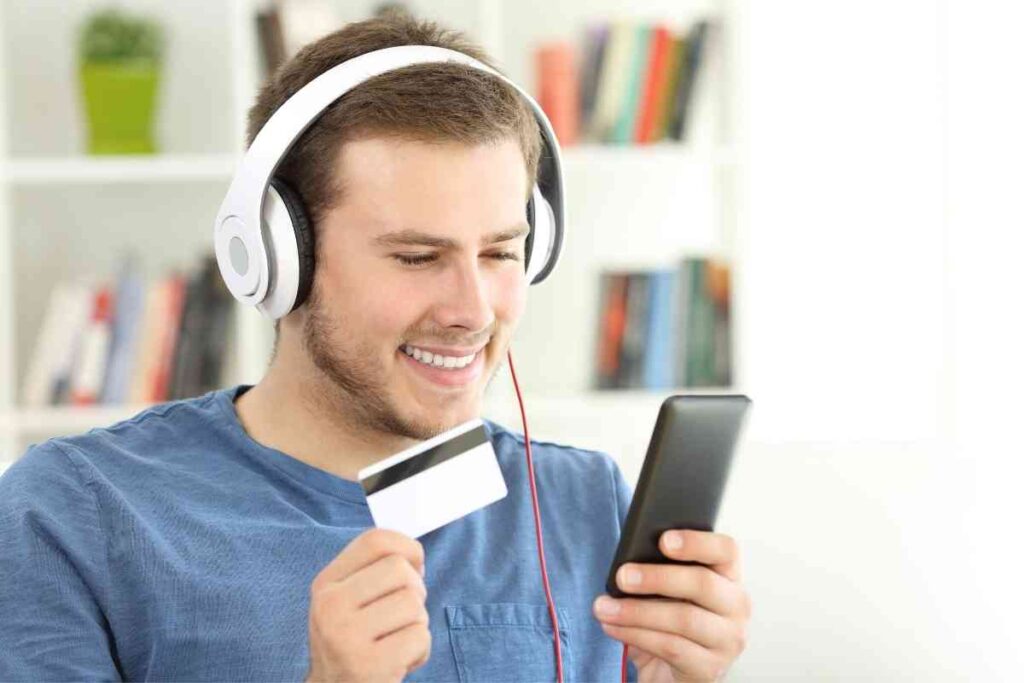 Say you sign up on January 20.
Your initial charge will occur on January 20.
Then, every month on the 20th, you will be charged for your monthly subscription.
Occasionally, you might get charged a day late, but charges normally occur right on time.
If you see a charge you don't recognize appear on your account, check your email to see your itemized statement; multiple subscriptions could get bundled together into one lump sum charge per month.
Does Apple Music charge you right away?
Apple Music will often charge you within the first day or two of adding a subscription.
This covers you for the first month of use.
After that, Apple typically charges you on the same day of each month to keep your monthly subscription going.
How do I know when my Apple Music bill is due?
You can check when your subscriptions are due to be charged each month and manage them accordingly by going to Settings > (Your Name) > Subscriptions.
You will see a list of active subscriptions.
It will tell you what you're subscribed to, what the plan type is, and when the next billing date is scheduled to occur.
So, let's say I'm checking my Apple Music subscription.
I'll go to my list of active subscriptions and read the billing date next to the Apple Music app's icon.
If I want to switch plans, I can just click on the arrow next to the subscription and read through the subscription options.
If I want to cancel it, I just need to scroll all the way to the bottom and click 'Cancel Subscription'.
And even if I were to cancel now, I'd still be able to access my subscription until the date the next monthly bill is set to be charged to my account.
Which payment method will be charged?
Apple will first use your Apple ID balance to cover any amount due.
But if there isn't enough there (or anything at all) to cover it, Apple will charge your primary payment method.
You will find this method in your phone's Settings, under 'Payment & Shipping'.
If you want to switch another payment method to the top of the list, you are able to do so.
Apple will attempt to charge your other payment methods if for some reason the primary one cannot be billed.
It will try in order from top to bottom on your payment methods list.
If none of them can be charged, Apple might try again later.
You will likely get a message if Apple has made multiple attempts with no success.
Which purchases won't be charged on my Apple ID balance?
There are some purchases that will not get charged to your Apple ID balance.
For example, if you partake in a Family Sharing group, your purchases will get charged to your personal Apple ID balance.
However, if you don't have money on your balance to pay for that purchase, the leftover balance will get charged to the family organizer.
Also, there are some subscriptions that won't get charged to your Apple ID balance.
Apple Music is, however, one of the subscriptions that does normally get charged that way unless you select another preferred payment method.
What will happen if none of my payment methods can be charged?
If absolutely none of your payment methods can be charged for your Apple Music subscription, your account will reflect a negative balance.
This will prevent you from being able to update apps or buy more things through Apple.
You will need to get your balance paid off before you can start buying things again.
Closing Thoughts
Apple makes it easy enough to pay for a subscription to Apple Music each month.
There are multiple subscription types, and if you don't want to deal with a monthly bill, there is an option to just pay once per year for either the Individual or Family subscription.
Just make sure you have the proper payment method set up and enough funds for each monthly subscription to be taken out on time.