Does Apple Music Have Ads?
This post may contain affiliate links. As an Amazon affiliate, I earn from qualifying purchases.
Apple Music is a popular place for music lovers to find, share, and listen to their favorite artists.
It is distinct from, although related to iTunes radio. Apple Music is a subscription-based service that builds off of what iTunes Radio used to be.
Does Apple Music Have Ads?
Apple Music is completely ad-free. They make their money from paid subscriptions rather than ad revenue. This means Apple Music listeners don't need to worry about skipping ads or dealing with unwanted interruptions while listening to their music.
The big caveat to this is that while there are no ads on Apple Music, there is also no free-to-use, ad-supported version.
New users can get a 3-month free trial that does not have ads, but after that, they will either have to pay for a subscription or move to a new service.
Why are there no ads on Apple Music?
Apple Music does not need ads because it does not offer a free version of its services.
Rather than making its money from ad revenue, Apple Music makes its money from its paid subscribers.
The reason many music streaming services have ads is that their business runs on a freemium model. 
The freemium business model is based on having a free version of the service that has its features limited and injects ads to make up for lost revenue.
The freemium model works by either using its customer base as a product to be sold to ad companies or by annoying them into paying for the full software. 
Customers can only test a limited version of the service for free, and anything more requires a paid subscription.
Apple music instead works by selling a complete service to its customers.
Rather than annoy them into buying the full service, it offers them a taste of the complete user experience for 3 months.
If the customer enjoys the service and wants to continue using it, then they have to pay the monthly subscription fee.
Apple Music does not have ads because it does not need or want ads.
How much does Apple Music cost?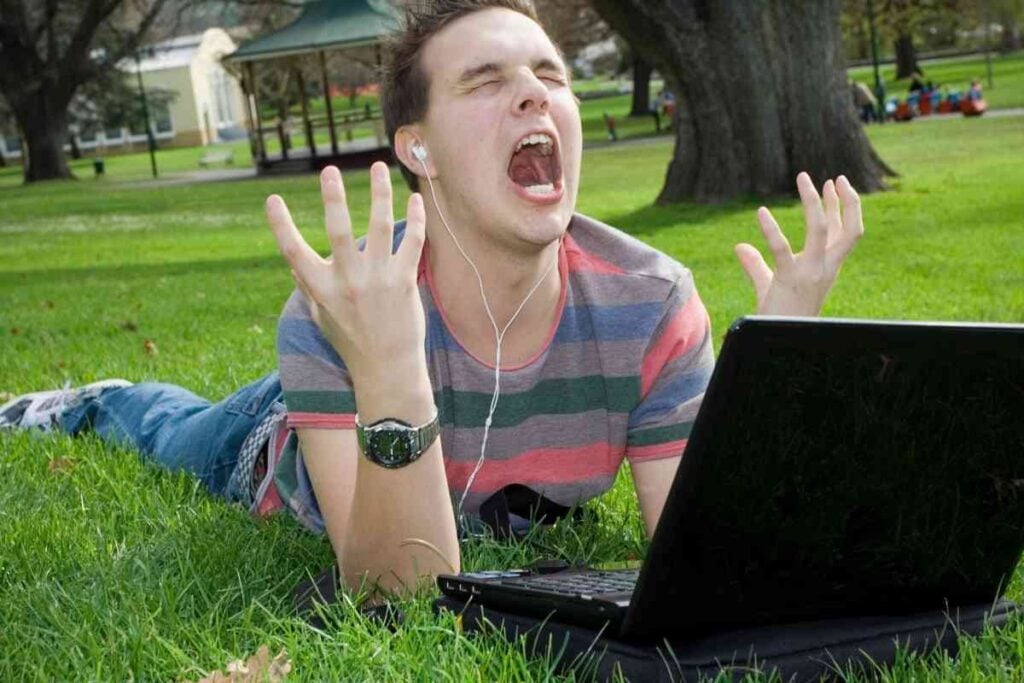 At the time of writing, Apple Music offers 4 different subscription plans.
All of them are ad-free.
They range in price from about $5 per month to about $15 per month.
Voice is the cheapest option at $4.99 per month.
This version is available only on Apple devices and only supports online listening.
Individual is a step up from voice, and it costs $9.99 per month.
This version supports offline listening, can be used on non-Apple devices, allows connecting with friends, and shows song lyrics.
Student is just as cheap as Voice at $4.99 per month, but it has all the added features of the Individual plan.
This plan requires proof of active student status at an accredited institution.
Family is the premium plan at $14.99 per month.
It offers everything the individual plan has, and it can accommodate up to 6 separate people. Each person gets their own account, with their own library, and their own recommendations.
What do I get with Apple Music?
Apple Music offers access to the complete iTunes library of 90 million songs. 
It also offers curated playlists and on-demand radio stations.
The iTunes library is one of the most extensive libraries available because independent and small artists can upload their own music to the platform.
This means that the user can access unaffiliated artists that might not be on other streaming services.
In addition, anything purchased on iTunes is automatically available on the service.
Old playlists that you may have made on iTunes will also be synced.
iTunes users will find transferring to Apple Music to be convenient and seamless.
Apple Music also allows users to upload their own music, CDs, or audio files into the system.
This means your entire music collection can be available on Apple Music from any device, even one that does not have those files downloaded.
The sync capabilities of Apple Music are very useful because they allow a user to access their library from a variety of devices. A work computer can play the same tracks as a cell phone, or smart home speaker.
There is also Apple Music exclusive content that can only be accessed with an Apple Music subscription.
Big-name artists such as Chance the Rapper and Taylor Swift have debut albums and tracks on Apple Music. 
In addition, Apple Music hosts exclusive shows and interviews with many big-name artists.
What happens after I cancel?
Since Apple Music does not offer a free version of their services, there is no way to access your account after canceling the service.
All of your liked music, downloads, and playlists will become inaccessible after canceling your subscription.
Where freemium accounts allow a subscriber to access their data after canceling the service, Apple Music offers nothing.
Personally owned music will have to be reuploaded to each device individually, and playlists made on the service could be completely inaccessible.
iTunes Radio will also no longer be available to users after they cancel their subscription.
After 2016, iTunes Radio was merged with Apple Music and is no longer a standalone service.
This means radios you may have trained to your specific tastes are also not accessible without payment.
Though if you ever choose to resubscribe, all your music will be there waiting for you, ad free.