3 Different Ways To Turn Off Restrictions On An iPad
Anyone who is interested in turning off the restrictions on their iPad will have no problem doing this if they follow a few simple steps. iPads are fantastic tools for work, school, and fun. People young and old have learned to use them for everything from school work to zoom meetings to staying in touch with friends and family. But, if you have at some point put certain restrictions in place that you now want to remove, this can be problematic if you don't know how to do it. Fortunately, it's not too difficult to learn how to do it.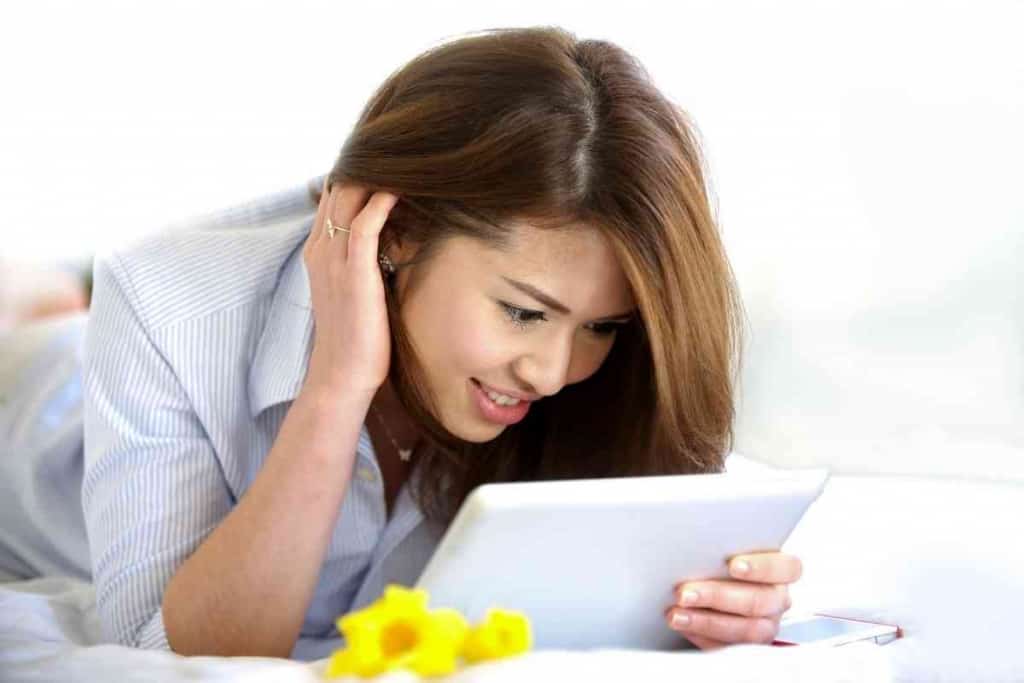 Table of Contents
How do you turn off restrictions on an iPad?
You can turn off restrictions on an iPad in several different ways, such as turning off app store purchases, turning off content restrictions, or turning off all content and privacy restrictions at once.
For many of us, the most common reason to turn on restrictions on an iPad is for our children's sake.
Wanting to protect them from certain websites or apps is a popular decision that many parents make. But, as your kids get older, you may decide to give them more control over what they are viewing and more access to sites that before you felt were not age-appropriate.
You may also be thinking of selling your iPad, or handing it down to a friend or family member and don't want them to have to deal with blocked content or unnecessary restrictions, giving them the chance to make those decisions for themselves.
I love using an iPad and it has served as a useful tool for everyone in my house to have access to. We use it for everything from making family videos, to FaceTiming with grandparents in other states.
But I definitely had put certain limits on amount of usage and what sites could be visited when my kids were in grade school. My kids are now older, and I recently lifted most of the restrictions, though I know I can go back and add restrictions later if I need to. Let me give you some easy tips for turning the restrictions off on your iPad as well.
How Do I Turn Off Restrictions on My IPad?
The iPad is a tablet computer that was first introduced by Apple to the world market in 2010. Many experts in the technology field believed it would revolutionize the way we interact with our electronics, and in many ways, it has.
Last year alone, over 70 million iPads were sold, which proves the popularity of this device and that it is becoming a staple in more and more homes across the world.
This thin, sleek, handheld device can serve in a variety of ways, for a variety of people in your workplace or home.
You can use an iPad to conduct business meetings, look up recipes, play video games and read a good book. The iPad can also be used for making and receiving FaceTime calls, taking and storing pictures, and writing a school assignment or a business proposal.
Almost anything you can do on a laptop, you can do on an iPad, especially if you have a keyboard and/or mouse to accessorize it.
But with all these abilities, it also means that an iPad can allow someone to have access to things that may not be appropriate.
The internet is fraught with information that is not always age-appropriate, and many individuals find themselves wanting to put some restrictions on their iPads, especially if they have younger children at home who may at times be using an iPad with little to no parental or teacher supervision.
You can also put restrictions on an iPad that don't just block certain websites or types of content but also limits the amount of screen time someone can use it for.
When a restriction is put on an iPad, the restricted material can only be accessed with a specific passcode, one that is different from the one used to unlock the device. You can customize this passcode and decide who in your home, school or office has the privilege to it.
But, what if you want to take a restriction off the iPad, so that a certain website, certain types of content, or time limits are no longer limited?
Knowing how to rid your device of a restriction is a handy tool, as you will probably find that you will want to be able to add or remove content and time restrictions at your leisure, and when it is appropriate for you and your home or workspace.
1. Turn Off App Store Purchases
One common restriction that many people put on their iPads is to limit or completely restrict a user's ability to purchase items from an app store or website on this device.
This is particularly handy if you have young children who you want to have to ask your approval before they buy a video game, toy, or piece of clothing from an online store.
It's also a helpful feature if your iPad is often used by multiple people and you don't want someone accidentally purchasing something with your credit card or other personal information.
If you want to turn off this feature, however, it's simple to do so.
Go to the Settings app on your iPad and click on the tab to open it.
When you see the "Screen Time" icon, click on that, and you will see a menu of options available. Scroll down until you see "Content & Privacy Restrictions."
Once you are in the "Content & Privacy Restrictions" menu, you will have another set of options. Choose the tab that is labeled "iTunes & App Store Purchases," and then make sure that this feature is turned to "Off."
2. Turn Off Content Restrictions
Another great feature that Apple has created for iPads and other Apple devices is the ability to limit or completely restrict certain types of content from being accessed.
Again, if you have children, you may have set certain content from not being allowed to be viewed without a passcode. This is also handy on job sites or in school settings as well.
But, if you now want to turn this feature off and make it possible for any and all content, websites, and words to be googled, no matter who is using the iPad, this is possible and easy to do.
Go back to the Settings app on your iPad and click on the "Screen Time" icon.
Go back to the "Content & Privacy Restrictions" tab and scroll through the options until you see "Content Restrictions." If you want to remove the restriction for all content, make sure this toggle is turned to "Off."
3. Turn Off All Restrictions
As you can see, any iPad you buy will give you the option to place certain restrictions on it, but also not restrict other areas, depending on what it is being used for and by whom.
If you want to remove all restrictions at once, this can be done. Remember that any and all content will be able to be accessed by any user, until you decide to re-enable certain sites from being accessed or certain time frames from being allowed.
To turn off all restrictions, go back to Settings. Click on the "Screen Time" icon again.
This time, when you get to the "Content & Privacy Restrictions" tab, look at the top of this screen. There is a toggle bar that will allow you to toggle off all restrictions at the same time.