Which Apple iPad is the Best to Buy?
This post may contain affiliate links. As an Amazon affiliate, I earn from qualifying purchases.
Apple makes new products each year, which is exciting and valuable for Apple product lovers.
It can also get a bit confusing and overwhelming when trying to keep up with which ones are the best.
Identifying the best iPad in particular can be challenging, given that there is a lot of overlap between features in different models.
Which Apple iPad is the Best to Buy?
The 9th generation iPad 10.2 is the best to buy for most people because it's relatively affordable, appropriately sized for various settings and cases, and includes well-loved features like True Tone and a 12-megapixel camera.
In this article, we will discuss why the 2021 iPad is the best for most users, share what we believe is the best Apple iPad overall, and answer a few related questions.
Read on to decide which Apple iPad will be the best to buy for your specific needs and preferences.
Which Apple iPad is the Best to Buy for Most People?
The best Apple iPad to buy for most users is the 9th generation iPad 10.2, released in 2021.
It has an upgraded, ultra-wide, 12-megapixel selfie camera to take better photos.
It also includes a True Tone display.
This makes the screen easier on the eyes regardless of whether you're in darker or brighter environments, thus contributing to its overall versatility of use.
What is the Best Apple iPad Overall?
Overall, the best Apple iPad is the 2021 5th generation 12.9 inch Apple iPad Pro.
It also comes in an 11 inch size, but a bigger screen means more engaging use when it comes to both work and play.
Additionally, the 12.9 inch iPad Pro is equipped with Apple's new display technology — Mini LED Display backlighting — creating a brighter, more dynamic display with better contrast.
The iPad Pro has ample power and is able to efficiently perform tasks such as video editing, graphic design, and game playing.
The reason we chose the iPad 10.2 instead of the iPad Pro 12.9 is mainly due to price.
You can get more out of the iPad Pro, but you have to pay for it.
Most users do not need the amount and quality level of features that the iPad Pro offers.
Also, if you're on a budget, getting the 3rd or 4th generation iPad Pro will give you a lot of the same features at a slightly lower cost.
What is the Difference Between an iPad, an iPad Mini, an iPad Air, and an iPad Pro?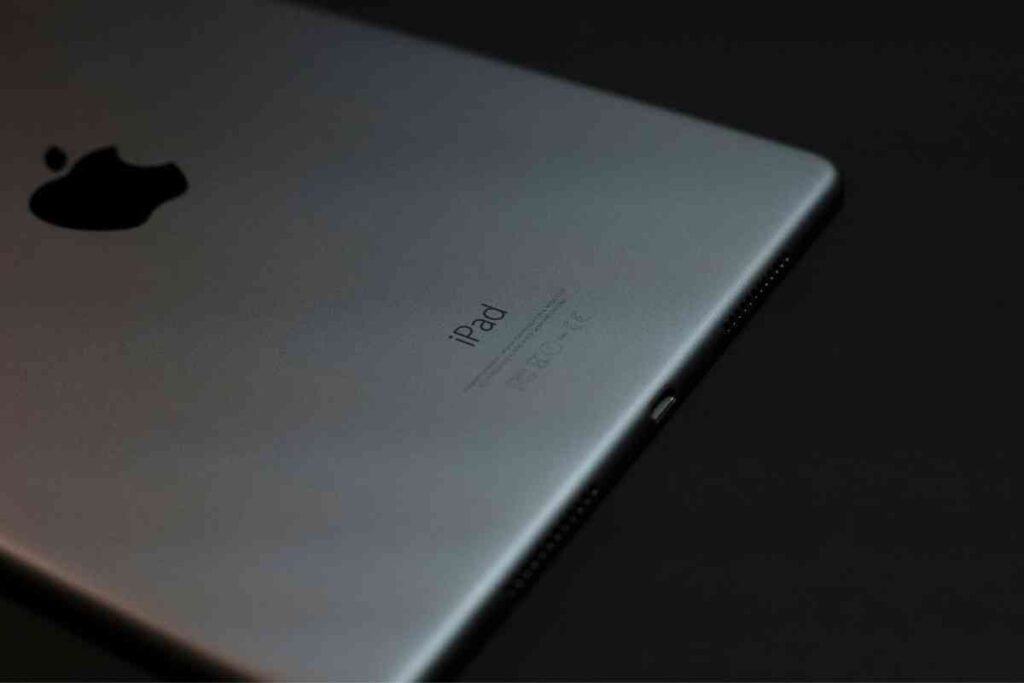 The first decision potential buyers have to make is whether they want an iPad, an iPad Mini, an iPad Air, or an iPad Pro.
These four different models all have their strengths and weaknesses, so it depends on what exactly you are looking to get out of it and use it for.
The main difference between the four iPads is the screen sizes that are available.
The iPad's standard size is 10.2 inches, the iPad Air is 10.9 inches, the iPad Pro is 12.9 inches, and the iPad Mini is 8.3 inches.
iPad
The standard iPad model is the most affordable model each year.
It provides the basic iPad capabilities at a lower cost, which is why it's the best Apple iPad to buy for general use.
iPad Pro
The iPad Pro is what users purchase when they want to have a tablet that can essentially work similarly to a laptop.
The iPad Pro includes an M1 chip, the same one included in MacBooks.
iPad Air
The iPad Air tends to do better for drawing and sketching purposes, given its lightweight design.
It also has the most color options, with five different versions.
The iPad and iPad Pro only have two colors each, and the iPad mini has four.
iPad Mini
Finally, the iPad mini is certainly the most compact and lightest weight.
Despite its small size, it still includes many of the desired traits of the iPad Pro, such as a 12-megapixel camera, 5G connectivity, compatibility with the Apple Pencil, and more.
However, it also tends to have the shortest battery life, and it does not work with the Magic Keyboard or Smart Keyboard Folio.
This is why it is not an excellent option for work purposes.
Which Apple iPad is Best for Portability?
With an 8.3-inch screen but features similar to the iPad Pro, such as slimmer bezels and sleek design, the 2021 Apple iPad mini is the best option for people looking for a highly portable iPad.
It is equipped with the A15 processor so it can handle all the new apps and games.
It also has a better camera than the iPad minis that came before it.
This iPad is ideal for constant travelers who want to be able to work, read, and play on an iPad that they can feasibly take anywhere, anytime.
However, it is not the best iPad to buy if you want to do serious work that takes numerous hours, as the battery life and 5G connectivity is limited on the iPad mini.
Which Apple iPads Should Be Avoided?
Apple no longer supports the older versions of the iPad with operating system updates, and some new apps will not work on them, making them obsolete.
It is best to completely avoid buying an original iPad, iPad 2, iPad 3, or original iPad mini.
It is also best to avoid iPad 4-7, iPad Mini 2-4, and iPad Air 1 and 2 if you don't want a slower tablet with lower resolution.
Final Thoughts
Many people wonder which Apple iPad is the best to buy, given the four different models and yearly updates to each one.
If you want an iPad for general tablet use, already have a high-quality laptop, and don't plan on editing major videos or playing high-powered games, then the 2021 9th generation iPad 10.2 should work just fine.
However, if you want a liquid retina display, the M1 chip, comparability with a magic keyboard, and more power overall, then opt for the more expensive but more productive 5th generation iPad Pro.