Getting an iPad at Best Buy vs Apple Store? [Pros and Cons]
You've saved up your hard-earned money or are planning on sinking this year's income tax returns into a brand-new iPad.
I can't argue with you – it is a great investment, especially when you're someone who lives life on the go.
iPads aren't a cheap investment by any stretch of the imagination though, and you are going to want to make sure you get the best deal on a superb product.
So, where should you buy one from – directly from Apple or from a certified retailer like Best Buy?
In 2019, Apple announced that they had over 1,000 Best Buy locations working as certified Apple retailers.
This drove quite a bit of Apple traffic into Best Buy stores, making repairs a whole lot quicker and more convenient for Apple product owners who bought through Best Buy.
Using the Geek Squad for repairs proved to be quite alluring. But is it truly better to buy from Best Buy as opposed to directly from Apple?
Both methods have their advantages and disadvantages.
Ultimately, what you end up doing will break down to how good of a deal you can get at either store.
And when I talk about a deal, I also include warranty coverage.
Will Apple Care+ do just the trick, or should you stick with the Geek Squad?
Getting an iPad at Best Buy vs Apple Store? [Pros and Cons]
Buying directly from Apple guarantees a new, straight-from-the-box product and can come with Apple Care+ coverage. Buying from Best Buy can give you the option of getting a refurbished iPad and Geek Squad care. What you buy will boil down to which gives you the overall best deal.
Does Apple price match with Best Buy?
Will you be able to get a brand new iPad from Best Buy?
And which one has the better warranty/care coverage?
Read on to learn about the pros and cons of buying from either seller and how to get the best deal possible on an iPad.
Is Best Buy an authorized Apple retailer?
Best Buy is in fact an authorized Apple retailer.
With the Best Buy locations that were added in 2019, Apple made it so that about 80% of its product owners would be about a 20-minute drive from any given authorized Apple retailer.
Also, with the Geek Squad now available to service Apple products, same-day Apple repairs are possible.
This means you won't have to go out of your way or wait days on end to get your new iPad.
Does Apple price match with Best Buy?
There has been some debate as to whether or not Apple will price-match Best Buy, seeing as how it is not their direct competition.
While some buyers claim that they couldn't get Apple to honor a price-match guarantee, others – such as this Reddit user – state that Apple will price-match in-store up to 10% of the price offered by the competition.
According to said Redditor, the Apple Store they went to needed "to see the website for the price and confirm that it could be purchased in a brick and mortar location" and had to be approved by the manager, who was able to override the price.
The trick here is to politely ask but also be persistent if you get told "No, we don't do that" the first time. Speaking to a manager usually clears the air and gets you out the door faster with that 10% price match.
Which warranty is better: AppleCare+ or Geek Squad Coverage?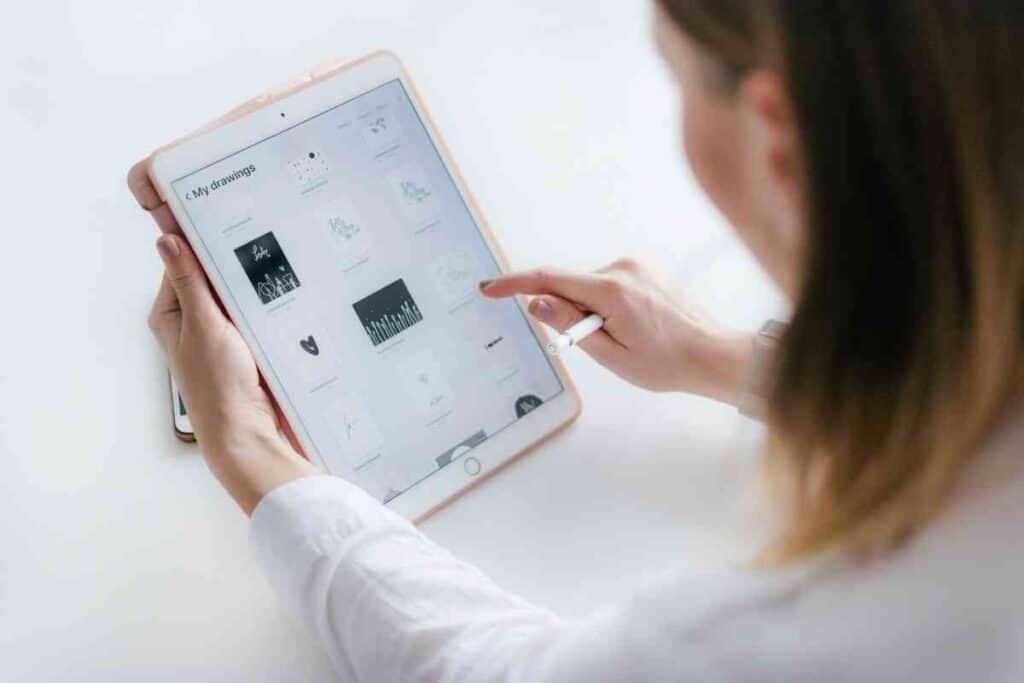 Both warranties have a few pros and cons to them, so carefully consider which one is going to meet your needs the best. Let's take a look at what each one offers.
Apple Care+
Pros:
Reportedly excellent customer support
A sign-up period up to 60 days after the date of purchase
Offers up to three years of coverage
Covers accidental damage and flaws in the hardware
Cons:
Geek Squad
Pros:
Covers many devices
Up to five years of service
Some accidental damage coverage
Cons:
Only 15 days to decide to purchase protection
Reports that customer service is sub par
Location, Location, Location
Of course, for some folks out there, it is all about location.
How close are you to an Apple Store or Best Buy? If neither one is anywhere nearby, then you're going to have to choose to buy online.
And, sometimes, you get better deals online – especially on Best Buy's website.
That being said, many of us still prefer to shop in a brick-and-mortar location.
If you are one of those people, there is a good chance you will have a Best Buy store closer to you than an Apple Store.
Who has the better deals: Apple Store or Best Buy?
Getting a good deal on a new iPad might involve doing a lot of comparison shopping.
Apple isn't known for having the best in-store deals, but you might strike it lucky and find one online.
Best Buy, however, has frequent online sales.
You just won't always find the same deals in-store.
In some cases, you can get a few hundred bucks off of the original retail price of an iPad by shopping for online deals with Best Buy.
Buying New vs Refurbished
When you buy from Apple, you get the guarantee that all of their products are new.
There is no question about it.
With Best Buy, however, you could opt to get a refurbished iPad.
This means it could be an iPad that was sold to someone through Apple (or any other authorized retailer) but were repackaged and returned for whatever reason.
That reason is never made clear when you buy refurbished.
Of course, buying refurbished from Best Buy means you can shave some of the cost of the iPad off, saving yourself a little bit of money in the process.
It will be up to you to decide whether you take that chance.
Best Buy will mark these items as refurbished, but they won't be able to tell you why that item was returned in the first place.
Closing Thoughts
Buying a shiny new iPad is certainly exhilarating, whether you buy it directly from Apple or from an authorized retailer like Best Buy.
While the former offers better customer service and has a longer window for opting into Apple Care+, the latter often has better deals and is more accessible for in-person shopping and repairs.
Given the option, Best Buy is probably better suited to the average customer.