Should I Buy A Macbook Air At Costco Or Best Buy?
Costco and Best Buy are two major technology retailers that offer MacBook Airs, often at discounted prices.
Both of these retailers have grown and expanded their retail reach over the past few years, too, so it may be difficult for you to figure out which you should choose when you want to buy a new or used Mac.
So, what are the advantages and possible disadvantages of each big-box retailer?
Should I Buy A Macbook Air At Costco Or Best Buy?
Best Buy has a price-match guarantee, which means that you will absolutely get the lowest possible price on your Macbook Air from Best Buy over Costco. Costco has great deals, but they require a membership fee that Best Buy does not, so you're better off buying a Macbook Air from Best Buy.
First of all, Costco is a warehouse seller that requires shoppers to have a membership card in order to shop in their brick and mortar stores.
That being said, if you were hoping to visit a physical retail store to see MacBook Air models in person, you probably shouldn't go to Costco unless you already have a Costco membership card.
However, anyone can shop on Costco's website, whether or not you have a Costco membership card.
Keep in mind, though, that anyone that does not have a member card will be charged 5% more on everything they purchase online, and since MacBooks can be quite pricey, you may end up paying about $50-100 extra just by using Costco's website.
Best Buy, on the other hand, does not require a membership card, so you can visit any brick-and-mortar Best Buy or the company's website to shop without any surcharges.
Best Buy has one other advantage when it comes to buying MacBook models, too—they offer used options, and Costco only offers brand new ones.
Another difference to compare between Best Buy and Costco is the warranty and after purchase service options of each retailer.
Costco gives you access to Costco Concierge Services with your MacBook purchase if you do have a Costco membership card, which includes a 90-day free return policy, a 2-year warranty, and free technical support that includes troubleshooting calls with technical experts any time.
Best Buy offers free 15 day returns on all MacBook purchases, and you can get added free Geek Squad technical support any time if you also have a totaltech membership card.
Of course, both retailers offer AppleCare+ purchase options if you'd like even more laptop protection and technical support.
Another thing to consider is whether or not you want to buy accessories for your MacBook Air at the same time as your MacBook purchase.
Costco sells some computer accessories, like wireless keyboard and mouse bundles, external microphones and webcams, and even printers and scanners, but Best Buy has a lot more accessory options to choose from.
You can get virtually anything you need to accompany your new MacBook at Best Buy, from cases and covers to flash drives and external hard drives, and you'll have more choices when it comes to accessory specifications, like color and amount of storage space.
Of course, the cost may be your biggest deciding factor when it comes to choosing whether to buy a MacBook Air from either Costco or Best Buy.
And, while the base cost of a MacBook model is predictable, there may be some deals or extra discounts at Costco and/or Best Buy retailers that you should also look out for.
Read on to learn how you can get a less expensive MacBook from Costco or Best Buy as well as inexpensive shipping and delivery options.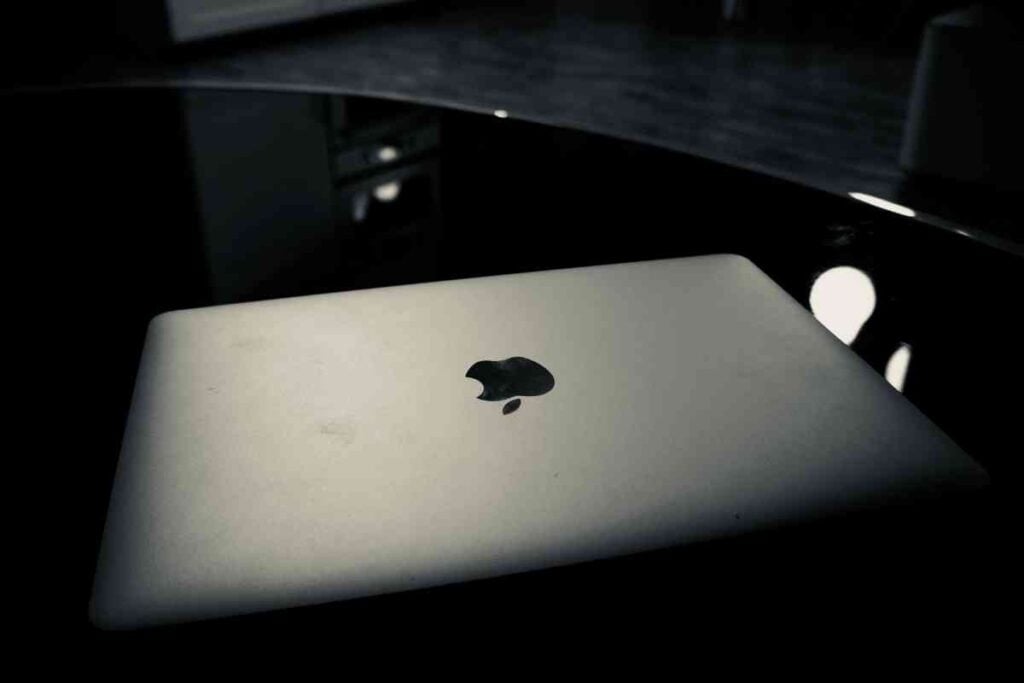 Common Costco MacBook Air Discounts
Of course, if you already have a Costco membership card, you should consider purchasing your next MacBook Air from Costco because Costco members can get extended 2-year laptop warranties, 90-day return free options, and unlimited free technical support with that card when you buy any computer from Costco.
You can also get a 2% annual reward on any computer you buy, and since MacBooks can be costly, that means you could get up to $20 or more in savings on your next membership bill.
Additionally, if you make your MacBook purchase with a Costco Anywhere Visa credit card, you'll get an extra 2% cashback on your purchase, which means another $20 back in your pocket.
Sometimes, Costco runs trade-in device promotions.
During these promotional times, you should be able to trade in any older computer, tablet, notebook, or phone to get a discount on your new laptop purchase.
Keep in mind that not all devices are eligible for trade-in, and newer devices in good working condition will get you a higher discount when they are accepted for trade-in.
It's also worth seeing if there are any current Costco savings codes or coupons online that you can use on your computer purchase.
These aren't always available, but Costco does partner up with some cash-back websites to give customers extra savings options.
Common Best Buy MacBook Air Discounts
Best Buy has a price matching policy, so you can always get a MacBook Air there for the lowest price possible before even adding on any discount promotions.
You can also usually trade in any older tech device, and not just computers or phones, to get a discount on your new MacBook Air like you sometimes can at Costco.
Again, like at Costco though, you're trade-in device will need to be assessed for its value, if it's accepted as a trade-in at all.
Unlike Costco, Best Buy offers new and used MacBook Air options, so you can get a like-new MacBook for less than you would pay for a brand new one.
Best Buy also has open box options which are MacBook Airs that have been purchased and opened by someone else but then returned to the store as brand new.
Open box laptops are usually $100 less than sealed box options but are still considered new.
Like Costco, you may also benefit from researching coupon codes and cashback options online and on the Best Buy website.
For example, Best Buy frequently runs promotions like 20% off computer accessories with a computer purchase, so you could get your MacBook Air and accessories for it at a discount from this retailer online or in-store.
The Shipping and Delivery Options for Costco and Best Buy
Both Costco and Best Buy offer ship to home and ship to store options for MacBook Air purchases.
Usually, ship to store delivery or store pickup is free of charge, and it can give you the chance to get your MacBook faster than home delivery.
However, if you want to pick up your MacBook from a Costco store, you'll need to use a Costco membership card.
There is no membership card required for pickup at a Best Buy store.
If you want to have your MacBook Air shipped to your home address, you can get free standard shipping from either Costco or Best Buy unless you are shipping to Alaska, Hawaii, or Puerto Rico.
If you want expedited shipping or shipping to one of those locations, you'll have to pay an extra shipping fee through either Costco or Best Buy.
If you're looking to buy a new MacBook Air, you can shop through either Costco or Best Buy to get a quality device at a good price.
However, just keep in mind that Costco may require you to have a Costco membership card in order to get your new computer easily and without added fees from Costco while Best Buy will not require any type of membership card.