Best Buy Warranty vs AppleCare [Compared!]
This post may contain affiliate links. As an Amazon affiliate, I earn from qualifying purchases.
Warranties are there to protect your expensive, fancy new devices from unexpected occurrences.
And, quite frankly, they are there to cover any issues that could have resulted from the manufacturing process.
It happens, and companies have to protect themselves, their products, and their customers.
As it turns out, Best Buy is an Apple Authorized Service Provider.
What this means is that, if you buy an Apple device from Best Buy, you get AppleCare+ backing your product.
Whether you buy online, in the store, or get AppleCare+ after you purchase your device (for a limited time only, mind you), you get a little peace of mind.
But what does Apple Care even cover? And is it better than a regular Best Buy warranty? Should you even consider getting your next Apple product from Best Buy?
Do you still get assistance from the Geek Squad if you have AppleCare+? Are you even going to really need AppleCare+, or should you save your $99 for something else?
When I bought my last iPhone, I was asking myself all of these questions. And, in talking with other Apple users, I've drawn some conclusions.
Now, allow me to share them with you so that you can decide whether you should sink more money into AppleCare+.
Should I Get A Best Buy Warranty or AppleCare?
If you purchase an Apple device from Best Buy, you are buying from an Apple Authorized Service Provider. That means you get the option of adding AppleCare+ to your purchase. AppleCare+ is basically just an extended manufacturer warranty while going with Geek Squad coverage will get you a slightly longer warranty period.
Should you get AppleCare+ added onto your purchase? Or is Best Buy's Geek Squad going to offer more optimal coverage? Just how different are these two warranties anyway? Read on to learn more about Best Buy's warranty and how it stacks up to AppleCare.
Is AppleCare different from warranty coverage?
Apple Care is indeed different from Best Buy's warranty coverage.
Its warranty period goes from one to two years, depending on whether you have Apple Care or AppleCare+.
Best Buy gives you up to five years of warranty coverage.
With Apple Care, you have 60 days after the date of your purchase to sign up for it.
After that, you won't have the option anymore.
This coverage isn't as cheap as other warranties, but it is pretty extensive.
What does a Best Buy Warranty entail?
Sticking with a Geek Squad warranty gets you a few extra years of service.
But you only have 15 days after the date of purchase to decide whether you want to add it on.
This warranty will cover accidental damage and mechanical issues.
This plan also allows you one battery replacement should you ever need it.
Customer support is offered in the store, onsite (with the Geek Squad coming to you), or over the Internet.
What kind of coverage do I get with AppleCare?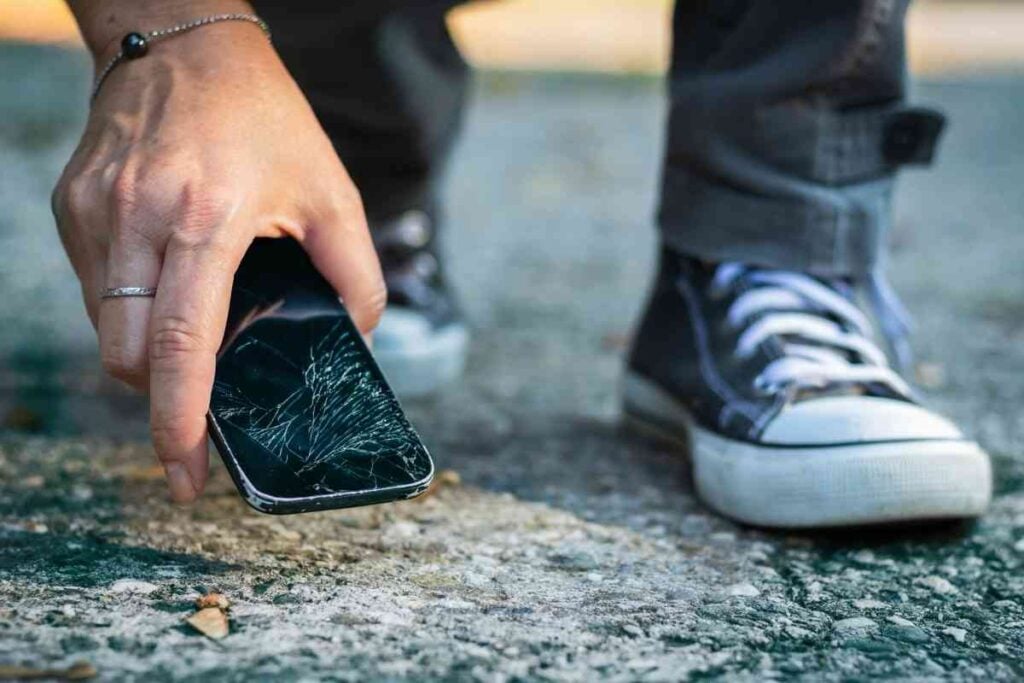 If you opt for Apple Care or AppleCare+, you are basically getting an extended warranty on the one-year standard warranty that comes with your device.
Both of the AppleCare+ options will extend your coverage.
They will also cover up to two incidents of accidental damage protection every 12 months.
You can get AppleCare+ with Theft and Loss, which adds up to two incidents of theft or loss coverage for every 12 month period.
There are some associated service fees with Apple Care+ though.
With this warranty in place, each incident of accidental damage tacks on a service fee of $29 for screen damage or $99 for any other type of damage that has been done to your device.
Furthermore, every single incident of theft or loss is subject to a deductible of $149.
Additionally, if you do get Apple Care+ with Theft and Loss, you are required to have the Find My iPhone feature enabled on your iPhone at the time it is lost or stolen for you to get any assistance this way.
Does Best Buy refund AppleCare?
If you decide you don't want Apple Care anymore, you can try contacting the Geek Squad to see if they can help you cancel the account.
They will likely ask you why you wish to cancel and will need the final four numbers on the card to which AppleCare is being billed.
Your refund will likely be issued on a prorated basis, but since AppleCare is attached to the serial number of the device, you can get it canceled and at least partially refunded.
Which one is better – Best Buy or AppleCare?
This is where things are really up for debate.
Apple Care's warranty period is not quite so generous as what you get from Best Buy.
So if it is length of coverage that matters most to you, going with the Geek Squad is going to be your best bet.
It is also easier for many people to get to a Best Buy store or to have the Geek Squad come out to them for service assistance, whereas an Apple Store could be a much longer trek.
However, if you ask a forum full of iPhone owners whose service they prefer, many of them will vouch for Apple Care.
Sure, it is more expensive, but the quality of assistance that you receive is truly top notch.
The Geek Squad can certainly be helpful, but the techs who work for Apple are specifically trained to work on Apple products.
They know better than anyone the ins and outs of Apple devices and can pinpoint problems and help you troubleshoot.
Of course, you do still have the option of not getting any type of extended warranty coverage.
Those buying refurbished Apple products often skip over it. But it can certainly come in handy.
Closing Thoughts
Apple Care and Best Buy both give Apple buyers the option of adding extended warranties, and Best Buy is able to sell you Apple Care and Apple Care+.
Depending on the kind of service you want and how accessible a service location is for you, you might want to go for the Geek Squad option.
Still, Apple Care is known for their high quality customer service and specialized technicians who can diagnose and remedy some truly bizarre Apple problems.