Does AppleCare+ Cover Water Damage?
Oh no. Your expensive Apple device got some water spilled on it, and now it won't work properly.
You might be wondering, "Does AppleCare cover water damage 2021?
If not, how much will I get charged?
Do I have to replace my entire device?"
Does AppleCare+ Cover Water Damage?
Neither of Apple's warranties – AppleCare and AppleCare+ – directly cover water damage to your device. AppleCare+ will cover two instances of accidental damage from handling within a 12-month period, but those are both subject to service fees. You will either have to get Apple to repair or replace the device.
Neither AppleCare (the one-year warranty) nor AppleCare+ (the extended two-year warranty) cover water damage. 
You do, however, have some rights protected under consumer law.
You also can find out whether your iPhone or iPad has been in contact with water or other liquids due to an indicator that Apple started building into their products back in 2006.
You can see this indicator from the outside of your device, and that can help you at least determine whether water damage has occurred.
That being said, though, AppleCare+ does cover two instances of accidental damage – including those involving liquid damage – that result from handling.
Apple will give you the option of repairing or exchanging the device, but you only get these two ADH service events throughout a 12-month period.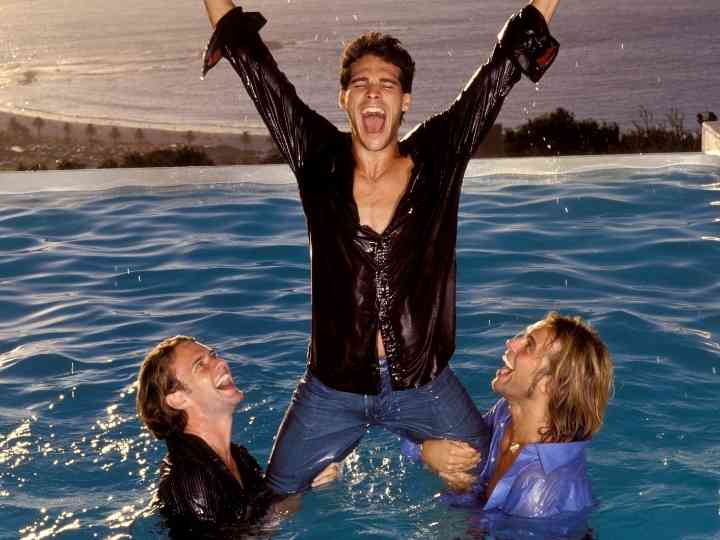 Oh, and more apologies for being the bearer of bad news – there are some service fees involved, so it isn't like you're getting your device repaired or replaced for free.
So, how do you know for sure that your device has water damage?
How do you go about getting your device repaired or replaced under AppleCare+?
What kind of service fee are you going to be looking at?
Let's talk about what is and isn't covered by AppleCare and AppleCare+ when it comes to liquid damage.
AppleCare vs AppleCare+: What's the difference?
AppleCare is Apple's one-year limited warranty; AppleCare+ is the two-year extended warranty.
AppleCare will not cover batteries, cosmetic damage, damage done by third-party components, or damage caused by accident, abuse, misuse, fire, liquid contact, earthquake or other external cause.
However, with AppleCare+, you do get accidental damage coverage.
This allows you two services within a 12-month time period should an accident cause damage to your phone, including damage from liquids.
Are iPhones and Apple Watches waterproof?
No Apple device is waterproof, but they have some water resistance. 
Since the iPhone 7 was released, these phones have been able to endure limited water immersion.
The iPhone X, 8, and 7 are water-resistant to a depth of 1 meter for up to 30 minutes.
The iPhone 11 is water-resistant to a depth of 2 meters for up to 30 minutes.
The iPhone 12 is water-resistant to a depth of 6 meters for up to 30 minutes, and the iPhone 13 is water-resistant to a depth of 6 meters for up to 30 minutes.
Apple Watch Series 2 and after are rated WR50 for being water-resistant when submerged in up to 50 meters of water.
Damage can still be done, especially if you go below 50 meters or wear the watch during high-impact water sports.
What does AppleCare+ cover?
Here is what AppleCare+ will cover when it comes to accidental damage (which Apple refers to as ADH Service).
Apple defines accidental damage from handling as meaning that the damage resulted from an unanticipated and unintentional physical event, including damage from being dropped or falling into a running sink and sustaining water damage.
Apple will either repair or replace the device.
As I already mentioned, you only get two ADH service events within one 12-month period.
Note that the exact period depends on the purchase date of your device, and this will be displayed on the original sales receipt – hopefully, you have held onto that!
Of course, you are going to have to pay a service fee each time, and we will get to that in a minute.
What is not covered by AppleCare?
But first, let's talk about what AppleCare+ will not cover.
Here's what you won't get covered through AppleCare+:
Services that deal with protection or repair of wear and tear or repair to any cosmetic damage.
Damage caused by caused by fire, earthquake, or other external events.
Preventative maintenance.
Damage done to a device that has been altered or serviced by someone not from Apple or affiliated with the company. This means any kind of damage, regardless of cause.
Damage caused by any type of intentional reckless and careless conduct or being used in a way not intended by Apple.
Covered equipment that is either lost or stolen.
AppleCare+ Service Fees
As I mentioned a few times already, if your device sustains water damage but can be addressed under AppleCare+, you will still encounter a service fee.
With an iPhone, if you only have screen damage, the fee is $29.
A $29 fee also applies for a back glass-only damage service, which is only available on the iPhone 12 and newer (due to their design).
All other damage repair sees a lofty fee of $99.
How much does Apple charge for water damage to other devices? Fees will vary by device, including those for water-damaged Airpods, iPads, Mac computers, and Apple Watches.
How do I get service from AppleCare+?
If you need to get service done on your Apple device through your AppleCare+ warranty coverage, you can call Apple, bring your device into your local Apple Store, or go online to get customer support from a representative servicing your region.
You will need your AppleCare+ plan number and/or your device's serial number to get started, so make sure you have those handy when you go to ask for help.
Closing Thoughts
AppleCare and AppleCare+ are there to provide basic assurance that your device is protected against manufacturing defects, not so much against accidental damage.
AppleCare+ at least has you covered for two years, allowing two incidences of service for accidental damage within each 12-month time frame. 
Basic AppleCare does not do this.
Keep this in mind as you use your device and do your best to keep it safe from damage of any kind.