Buy From Best Buy vs Apple Store [New Macbook Pro]
Popular retail stores can sometimes carry lower-quality variations of computers to offer a lower price such as Wal-Mart or Target.
With Apple products, it's a little easier to get the real thing.
But if you're shopping around for the best price, you may be wondering whether it's best to go to an Apple Store or to Best Buy.
Should I Buy A New Macbook Pro From An Apple Store Or Best Buy?
You can get the exact same Macbook Pro with the same features for the same price at either Best Buy or an Apple Store. Apple Care, Apple's product coverage plan, is offered for the same price at both stores. Best Buy's price matches with Apple and usually adjust its current Apple product prices on the cost listings in the Apple Store.
Apple only allows select retailers to carry its products.
This helps to guarantee consumers that buying an Apple product from anywhere other than directly from Apple won't result in a less capable copy.
Buying the New Macbook Pro from Best Buy, Amazon, Target, or any other retailer that carries Apple products will deliver the same quality product.
Choosing which establishment to purchase your next Macbook from may come down to customer loyalty and location.
Best Buy has enough locations across the country to accommodate consumers' need for instant gratification.
Apple Stores are a little harder to come by.
Ordering online from either Apple or Best Buy is nearly the same.
If you're still on the fence, the next few sections may help you to lean one way or the other.
Are Apple Products at Best Buy Legit?
Apple has a partnership with Best Buy.
This means that not only are the Apple products at Best Buy legitimate but there is also a dedicated floor space to showcase Apple's offerings along with a dedicated Apple representative to assist you.
These representatives often work in tandem with the regular sales employees in the store.
When you have chosen the Apple product you wish to purchase, the Apple representative will assist you in getting a Best Buy employee to retrieve the product and finish the sale.
You will be able to purchase Apple Care for your purchase.
You can even bring your covered products to either a Best Buy or Apple Store near your location.
A key difference between an Apple Store and Best Buy is that Best Buy does not carry all of Apple's devices.
You can usually ask the sales associate to order any products that are not in supply, but even then there are products that Best Buy does not carry at all.
These products are usually more esoteric to the common consumer like iMac or Macbook models with a faster CPU, more memory, and storage.
Over the years, Apple has redesigned its product line up with aesthetic differences.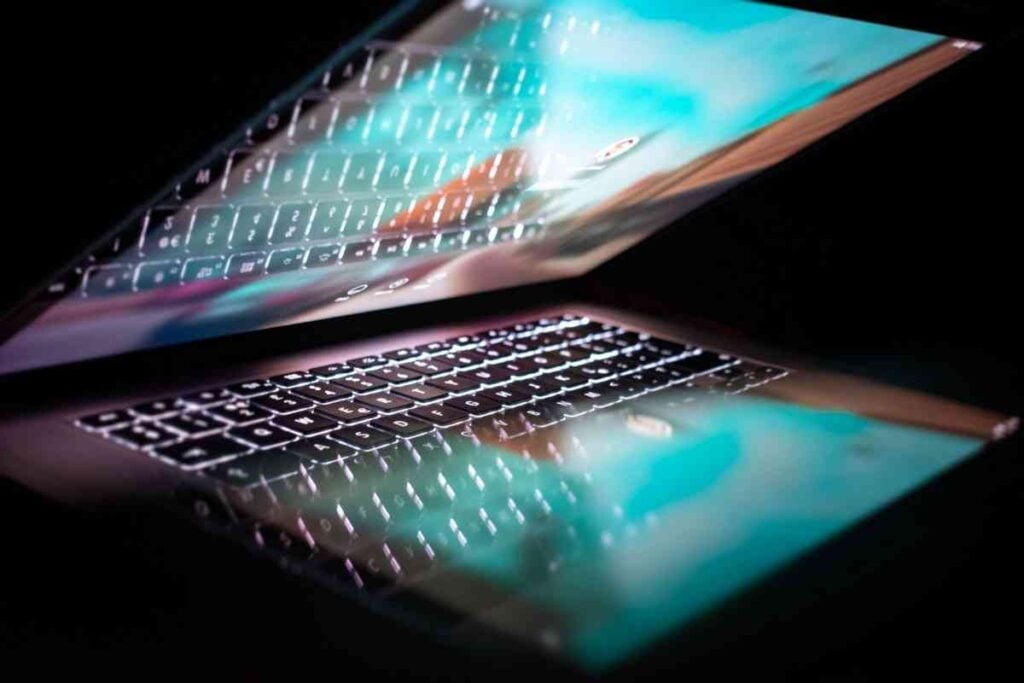 That means Apple can offer custom colors and designs for Macbooks, iMacs, iPads, Apple Watches, and iPhones, while Best Buy has to carry more commonly desired models.
In my experience, most customers looking to purchase an iMac or Macbook Pro have had little difference in their experience between purchasing at Best Buy or an Apple Store.
As the prices and services are the same and there are financing options at both locations, it's mostly a personal preference on where to get yours from.
Does Apple Price Match with Best Buy?
Apple creates the listing for their product prices.
This means that Best Buy bases the price of its Apple devices on what is currently listed by Apple.
Best Buy has had a Price Match guarantee for many years.
Any verifiable listing from a reputable location such as an Apple Store can be price matched to the same product at Best Buy.
Here's where it gets a bit tricky. Best Buy and Apple both offer incredibly similar deals.
Student deals and military discounts are the most common.
It may appear to the uninformed that Apple is price-matching stores like Best Buy.
However, the reality is that Best Buy has spent time creating a partnership with manufacturers to offer the same deals or better.
This means that the base price will almost always match up, but other deals like student deals, special events, and rewards bonuses may differ.
If you are a frequent shopper at Best Buy, you may want to keep that in mind.
Rewards points can often lead to cashback which may make enough of a price difference to matter to you.
What's the Difference Between Buying from Best Buy and an Apple Store?
In terms of purchasing an Apple product, both Best Buy, and Apple offer:
Student deals
Financing
Apple Care
Tech Support
iMacs
MacBooks
iPads
iPhones
Apple Watches
Apple accessories
With so many similarities, it's time to point out what makes each store different.
The most obvious difference is that Best Buy carries far more than just Apple products.
Just like its partnership with Apple, Best Buy also has floor space for Samsung, Google, Microsoft, LG, Sony, and many others.
Another important difference is the availability of Best Buy branded products and accessories.
The different brands allow Best Buy to offer cables, dongles, adapters, and other common accessories in both the high quality and low-quality range.
Apple Stores only carry products made by Apple.
There are a few exceptions where manufacturers have designed accessories specifically for Apple products such as Thule or Speck.
Best Buy is also more likely to have a location near you.
There are only 510 Apple Stores throughout the world and well over 1,000 Best Buy locations.
Some cities have multiple Best Buy locations that showcase different Best Buy brands like Magnolia.
While both places maybe retail stores, they are targeted to a different audience.
Best Buy aims to be your central location for all your technology needs from appliances and car audio to your desk or home theater.
Apple Stores exist to showcase and sell Apple products like the iPhone, iPad, Apple Watch, or Macbooks.
Best Buy does make use of Apple representatives to help educate and promote Apple products to customers, but Apple Stores will be the only location to offer the full Apple experience.
To recap, Best Buy and Apple Stores are both great places to purchase a new MacBook Pro.
There are different deals and offers, but the prices will end up being similar if not the same.
There are different requirements for each financing offer as well.
It is more common for customers to be approved for a Best Buy credit card rather than Apple financing.
FAQ
Is it better to buy Apple products from an Apple Store?
Buying Apple products is near the same at every retail location with a few small differences.
One difference that is not often thought about is the quality of handling during shipping.
Some retail stores are less strict with handling procedures which may result in damaged products.
Even so, shipping damage is almost always covered by exchange or return policies.
If you are looking to be shown the ropes of how to use your new product, the best place to go is the Apple Store.
Your next best option is Best Buy. Ultimately, it will be up to your personal preference.
Should I just buy new Apple devices online?
Buying online isn't a bad idea. The only downsides are shipping costs and delayed gratification.
The Apple Store and Best Buy offer zero-cost shipping if you're willing to give it a few extra days to arrive.
Both stores also offer expedited shipping for an extra fee.
If you're looking to purchase from Amazon, you'll need to make sure you find the exact specifications and model you want to buy as Amazon's only helpful assistance is a search filter.
Amazon does offer financing options as well.
My personal recommendation is to purchase in-store. The high cost of Apple products merits instant gratification.
I would only order online if the product you are looking to purchase is unavailable in your location.