What is the Best Used iMac to Buy? [Explained!]
This post may contain affiliate links. As an Amazon affiliate, I earn from qualifying purchases.
I remember when the iMac made its debut in 1998.
My friend's mother bought her a brand-new, vivid orange model.
Knowing nothing about computers, my friend called me over to help her set it up.
I was amazed by how cool that machine looked, but setting it up was a total hassle. But, we did it. And it ran amazingly well… until it got taken out by a random lightning strike two years later.
That was a sad, sad day.
Anyway, my point here is that iMacs have a long history. It came out at a time when Steve Jobs was pressing for consumer satisfaction.
According to Jobs, the iMac was designed for people to be able to get onto the Internet, "simple and fast."
The iMac has continually targeted the lower end of the consumer market, and the translucent plastic-colored body options made the iMac attractive to the younger crowd.
The OG iMac came with a 4 Mbps IrDA port and an internal 56Kpbs modem.
Also, it used two 12 Mbps Universal Serial Ports (USB), which were the machine's only source of external expansion.
A freshly designed mouse and keyboard were included in this original setup.
iMacs were great machines for students and people who just wanted to connect to the Internet in an efficient way. But that was then.
What about now? Are gently-used iMacs worth purchasing? Selling new for about $1,299, these machines don't come cheap.
Even a used model can run you hundreds of bucks. Let's take a look at whether a used iMac is worth buying and, if so, what is the best second-hand iMac to buy.
What is the Best Used iMac to Buy? [Explained!]
When shopping for a used iMac, it's important to buy one that is not more than 5 years old, and newer is typically better. Any Apple model five years old or older is considered "vintage" by Apple and doesn't qualify for service repairs from the company.
After that, it's just a matter of finding a model that has the features you're looking for within your budget.
What model year is particularly the best when it comes to gently used iMacs?
Are older models worth buying? Read on to learn which used iMac is the crème de la crème.
Are older iMacs any good?
It isn't that older iMac models are bad, but they do lack some of the finesse Apple has applied to more recent releases.
The 2016 model year introduced the Thunderbolt 3, which allows for connection speeds of up to 40 gigabits per seconds (gbps).
As far as connection speeds go, that is pretty darned fast. Any iMac made prior to 2012 did not have USB-3.
That being said, disassembling a 2012 through 2019 21.5-inch iMac to install RAM is nothing short of a nightmare.
On the older iMacs, you could easily take them apart and install RAM, as the 27-inch iMacs have user-accessible RAM.
The 2012-2019 models have just two sockets – or, in a worst-case scenario, soldered-in RAM.
All in all, the older iMacs are easier to rebuild and customize. But the newer models have faster connectivity.
Is it worth buying a second-hand iMac?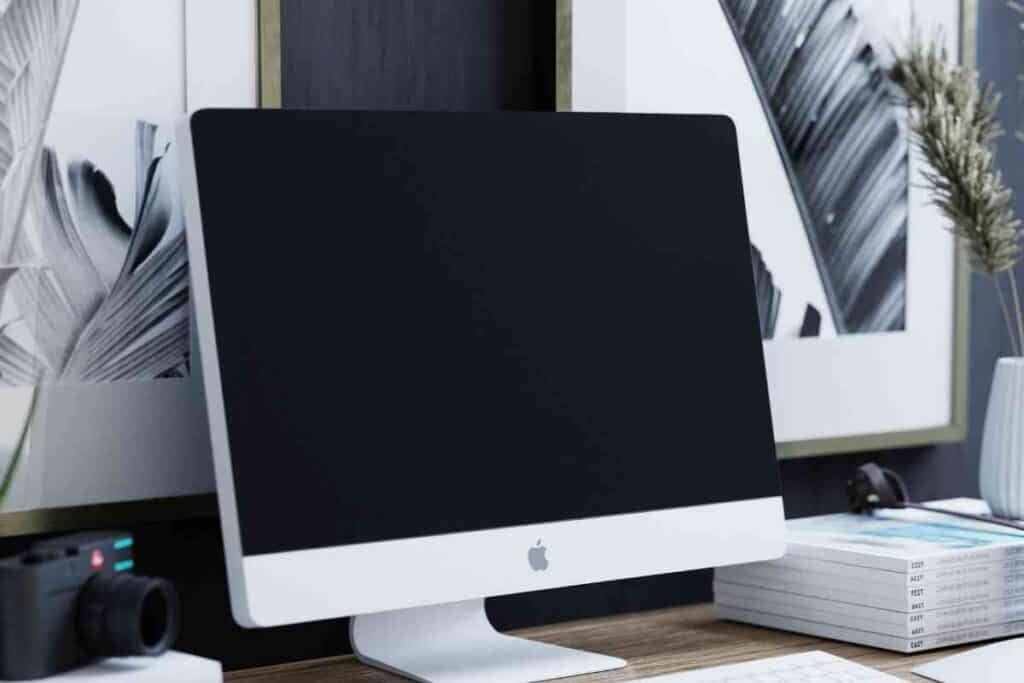 Used iMacs aren't necessarily bad computers.
You can find a good refurbished model that is only a couple of years old for a more reasonable price than a brand-new iMac.
Aside from a few updates here and there, an iMac from 2020 is going to look and perform much like the new 2022 iMac.
Even a 2017 iMac should perform well enough to meet most consumer needs.
The thing I won't recommend an iMac for is gaming.
Quite honestly, used or new, the iMac just isn't built for it.
You cannot easily run a DirectX game, and iMacs are engineered more for software optimization than they are for pure hardware prowess.
What is the best second-hand iMac to buy?
If you are set on buying a used iMac, look for a 2017-2019 model.
They should be a bit lower in price than a brand-new iMac, but they come with many of the same specs.
The 2017 iMac has a superb 27-inch 5K display, which to this day remains one of the most accurate monitors in terms of color.
You can also drive more external displays with two USB-C/Thunderbolt 3 connectors.
You also get those swift file transfers.
Just bear in mind that the design of this computer hasn't changed much since 2014, and quite a few rival Windows-operated PCs have snuck up from behind in that time.
Why are the 27-inch 5K displays a good choice?
The 27-inch 5K displays have the best depiction of color you will find.
The Retina 5K is simpler in terms of configuration than many Windows PCs, and in the older models, you can extend their RAM.
The smaller 21.5-inch screens do not provide as vivid a color display.
Is iMac 2015 still good?
An iMac from 2015 is still a decent enough computer.
You can still get the 27-inch (diagonal) Retina display with IPS technology, a 3.3GHz quad-core Intel Core i5 processor with Turbo Boost up to 3.7GHz, and a 1 TB hard drive.
These specs aren't entirely different from what you get on a 2021 iMac.
Is it worth buying a 2017 iMac?
The 2017 iMac is basically the "sweet spot" in terms of used iMacs to buy.
It is just on the cusp of being "vintage" by Apple's standards, but it really doesn't come off as being outdated.
You can still get the 27-inch Retina 5K display, a 3.8GHz quad‑core Intel Core i5 with Turbo Boost up to 4.2GHz, and 1 TB of storage.
You can use the FaceTime HD camera for chatting with friends and family, and the computer is compatible with Bluetooth wireless technology and 802.11ac Wi-Fi wireless networking.
Also, this computer runs macOS Mojave, which features Dark Mode, improved security for Safari and OS, and dynamic desktops.
Closing Thoughts
The new iMacs are nothing like the colorful, curvy box I helped my friend set up in 1998. They are sleek and swift in their connectivity.
They just aren't meant for gaming, which is what will deter gamers from buying them.
All in all, you can find a good used iMac for a reasonable price.
If possible, go for a 2017-2019 model since they have the best specs for the price.
The 27-inch Retina 5K screen is a "must".