Costco vs Best Buy For iPhone? [Answered!]
When you decide to go buy a new iPhone, you'll want to shop around for where you can get the best deals.
Especially if you like to get the best models available. iPhones can cost up to $1,600.
The real question is 'can I get it cheaper from places other than Apple?' The answer is no.
If you want to buy an iPhone 13 brand new, it's going to cost you the same amount no matter where you purchase it.
But if you like shopping at places like Costco and Best Buy, you may be wondering if you can get an iPhone there and, if so, which is better.
Should I Buy an iPhone at Costco or Best Buy?
If you are trying to decide between Costco and Best Buy for your purchase, you might be happy to hear that it comes down to customer loyalty. Apple partners with big retailers like Best Buy and Costco. That means those stores are considered to be authorized Apple dealers.
Authorized Apple dealers can't sell their products for less or more than Apple and must offer AppleCare rather than the standard protection plans offered by these stores.
In short, if you purchase an iPhone 13 with AppleCare at Best Buy or Costco, it will cost you the same and you will receive the same thing.
That's both a good and a bad thing as it means the only way to save money purchasing a new iPhone is waiting for special deals or trade-in offers.
Both stores also offer financing options that are more than similar.
The only true difference between the two stores for smartphone purchases is that Costco requires you purchase a membership to shop in the store, while anyone can buy from Best Buy.
In fact, the Costco membership is the reason some products cost less at the store, excluding Apple products of course.
Is It Better to Buy Apple at Costco?
Since buying an iPhone at Apple or Costco gets you the same product and services for the same price, what's the difference, right?
Well, it comes down to what Costco offers its customers versus what Apple offers.
Essentially, that means financing options.
If you have a credit card for in-store financing through Costco, you may have built up a large enough credit line to purchase a new iPhone over a no-interest promotional period.
As Costco offers more than just mobile technology and computers, it is far more likely to have a Costco credit card than an Apple financing option.
There is also the concern about available locations.
Apple stores are few and far away from each other.
Costco, on the other hand, is found in pretty much every decent-sized city across the country. 
That means you are more likely to be closer to a Costco location than an Apple Store. 
How Much Cheaper Are Apple Products at Costco?
Apple has spent time and money to create partnerships with the largest retailers in the country.
That means no matter which authorized Apple dealer you purchase your iPhone at, it will have the same price and protection options, aka AppleCare.
While the price may be the same, Costco can sometimes offer deals where the customer receives in-store credit as a reward for purchasing during a promotional period.
This doesn't reduce the cost of your purchase, but it can be considered a financial incentive for purchasing at Costco rather than directly from Apple.
This is not unique to Costco.
Prices for Apple products at authorized Apple dealers are always the same as dictated by the agreement Apple's partners make to become authorized locations.
Another example of an authorized Apple dealer is Best Buy which has similar deals and financing options to Costco.
Is AppleCare Cheaper at Costco?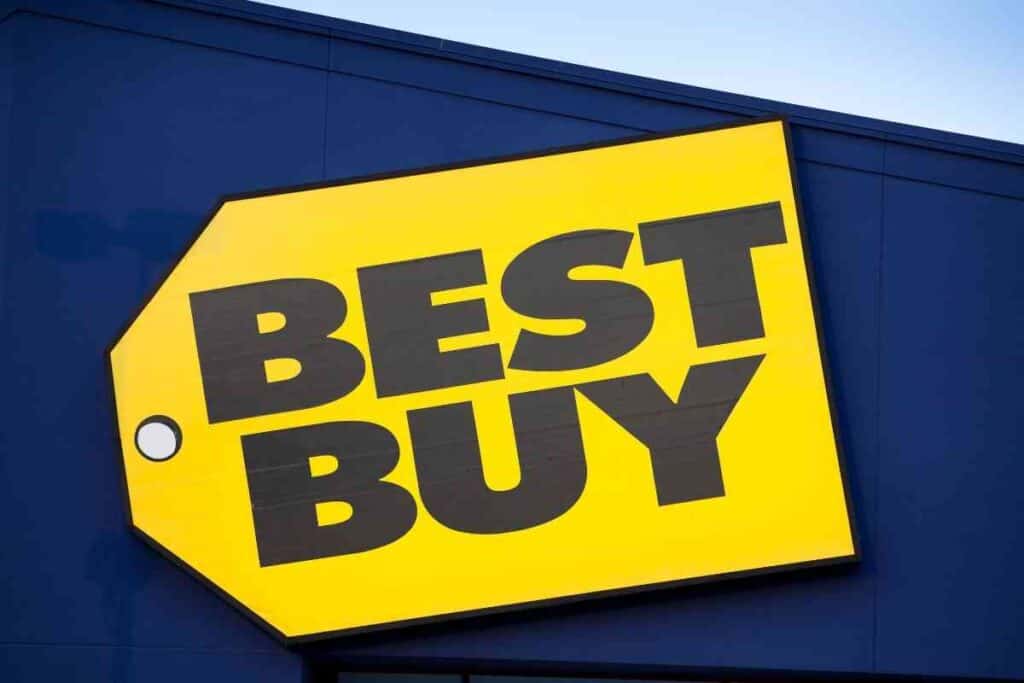 AppleCare is a protection and support service offered directly by Apple.
As such, it is priced the exact same at every location that is authorized to sell it.
There is no way to save on the price of AppleCare.
If you want your device to be "insured" by AppleCare, you will have to pay the same yearly or monthly fee at every location.
As a side note, you do not have to purchase AppleCare immediately.
You can take your Apple products to an Apple store to add the service to your account as long as you do so within 30 days.
Locations that offer AppleCare automatically register the service with Apple.
That means you can receive support directly from Apple immediately after purchase.
Does It Matter Where You Buy Apple Products?
In all honesty, the only real difference between buying Apple products from Apple or from authorized dealers is the shipping and handling.
Every brick and mortar store has its own shipment and warehouse system.
This is the very reason that I prefer not to buy electronics from companies like Wal-Mart that have a history of mishandling products during the shipping process and when dropping them off at the location.
Companies like Best Buy and Costco have much stricter rules for their employees to follow that better ensure the condition of the devices received at the store. 
However, if you happen to receive an item that was damaged in box during the shipping process, all locations that sell them will allow you to exchange for a product with no damage at no additional cost.
That brings us back to the point where the only difference between where you purchase your Apple products comes down if you wait for the product to be shipped to you or if you receive instant gratification.
I recommend trying to purchase from Costco as they will likely have more in-stock products than an Apple Store.
FAQ
If authorized dealers offer the same products as Apple, what's the point of an Apple Store?
Apple Stores act more as showrooms for Apple's products and services than retail locations. 
Apple Stores also allow Apple to offer educational events and support.
For most people, this might not mean much.
If you're just looking for the latest and greatest iPhone, you can get it from any authorized Apple dealer.
Should I apply for Apple credit or just use my Costco card to buy my next iPhone?
If you are fiscally responsible, there's no harm to increasing your credit score by applying for an Apple credit line.
Otherwise, you should just use your existing line of credit.
The only benefit to applying for another financing option is the ability to further increase your credit score with on-time payments.
If you don't want to add more debt to your credit cards, you might want to look at paying for your next iPhone through your service bill through AT&T, Verizon, or Sprint/T-Mobile. It won't save you money.
In fact, in the long run it will cost more.
However, it won't pile up debt on your existing credit lines.
Is AppleCare worth it?
Yes. Smartphones and tablets are fragile devices.
iPhones in particular are covered in glass both on the front and the back.
One unlucky drop can lead to cracked glass. With AppleCare, you'll be able to get that glass repaired without having to purchase a whole new device. 
The cost of AppleCare is much less than the cost of a new iPhone