Do Fitbits Work Without A Phone?
This post may contain affiliate links. As an Amazon affiliate, I earn from qualifying purchases.
Fitbits and other workout watches are becoming more and more popular. Once believed to be a trend, it's now clear that Fitbits have a standing position in the lives of thousands of people. They can help monitor heart rate, miles walked, calorie intake, and a long list of other features that help with health and weight loss. 
But do you need to have your phone with you to use all of these great features?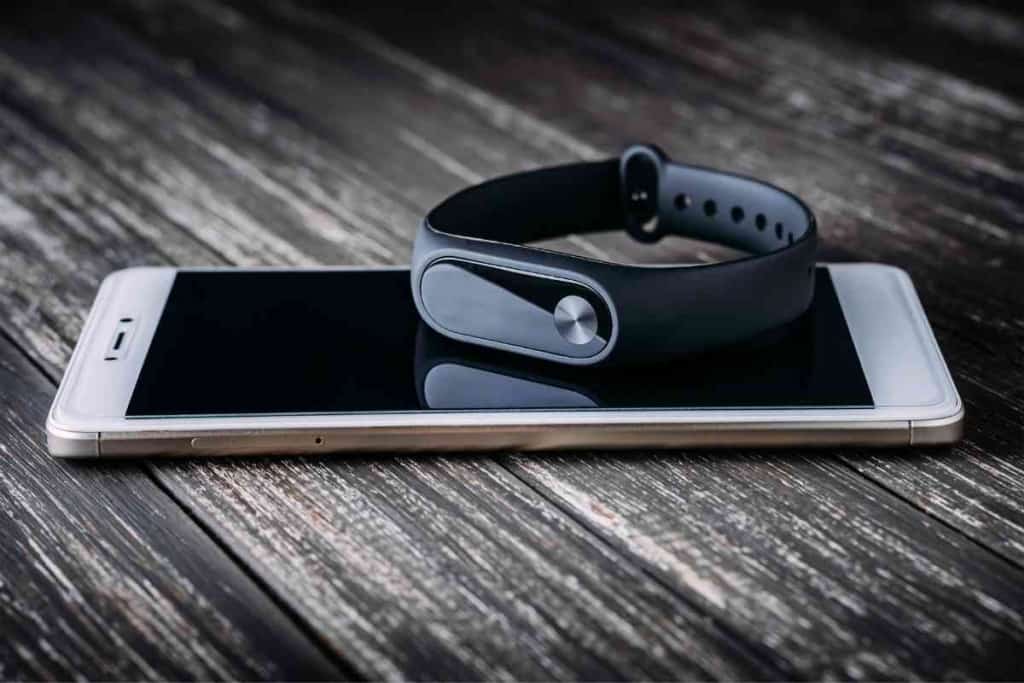 Table of Contents
Do Fitbits Work Without A Phone?
Your Fitbit will still be functional when it's out of range of your phone and you will still have many useful features at your disposal, but many of the most commonly used Fitbit features, like GPS and Streaming services, require cellular data to work. Without your phone, you won't be able to access all of your Fitbit's features.
The Fitbit can be paired with any mobile phone via Bluetooth, allowing your watch to transmit data directly to the Fitbit mobile app.
However, it isn't required to pair your Fitbit to a watch to get many of the benefits of the device.
Discovering which features are available without pairing your phone is as easy as reading below.
You can get plenty of functionality out of your Fitbit without pairing it to a smartphone.
Does Fitbit work Without Bluetooth?
If you're wondering how Fitbit calculates calories burned, distances walked or run, or your heartrate and sleep without the Internet, the answer is simply Bluetooth. A majority of Fitbit's functions can work perfectly fine without being paired to a phone with Bluetooth.
The Fitbit is one of the most advanced smart watches on the market today.
They deliver features that are unseen in other types of watches, and it makes sense that the Fitbit is such a standalone device.
Other smart watches are designed to work alongside phones. This is because many smart watches are made by phone manufacturers. 
They are designed to work alongside phones. The Fitbit isn't made by a phone manufacturer.
It is designed to be its own device.
People who plan to use their Fitbit with their home PC instead of a phone or tablet should invest in the Fitbit sync dongle.
It is a cheap wireless adapter that plugs into a PC or laptop.
It allows users to effortlessly sync the Fitbit with their computer to save workout progress and routines.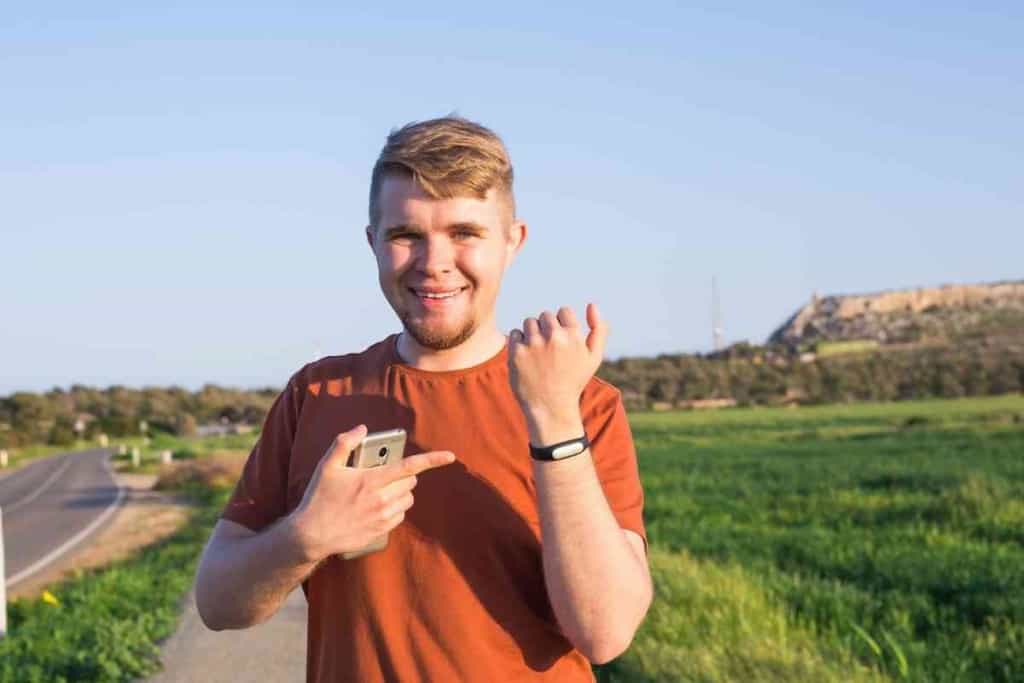 Using Fitbit without the Mobile App
The primary reason to connect your Fitbit with a mobile phone is to use the mobile app.
The mobile app allows users to conveniently view their past progress.
There truthfully isn't much more to the app than viewing your past daily activity.
You could even keep a journal and record all this yourself.
It would be exactly the same as pairing the Fitbit to your phone.
The No Bluetooth Experience
Anyone can successfully create a healthier lifestyle with a Fitbit, even if you don't pair it with a phone via Bluetooth.
Most of the information you require to examine your progress can be viewed right on the face of the watch.
This is what makes the Fitbit such a special product.
It is entirely possible to do everything you need to from the convenience of the watch. It was designed to work as a standalone product.
Bluetooth Only Features
There are some extras that are only possible if you pair the Fitbit with a phone; however, these are not core features of the device.
They are extras, and you can successfully build a healthy lifestyle without them.
Many of these features don't even have to do with a workout plan.
Messages and Calls
By pairing your Fitbit with your phone, you can get your message and call notifications directly on your Fitbit.
It simply relays the notifications directly to your wrist.
It offers a layer of convenience, allowing you to leave your phone across the room during your workout without missing important messages and calls, but it's not necessary to your workout routine.
Automatic Transfers
Connecting your Fitbit and phone via Bluetooth allows your mobile phone app to update automatically.
The synergy between the Fitbit and the mobile app is great, but it is extra and not necessary to have a good experience with your watch.
GPS Mapping
GPS mapping is probably the only feature on the mobile app that can have a significant impact on your workout routine.
By connecting Fitbit via Bluetooth, you can map out jogging routes via your phone's GPS.
This allows you to play out your run and figure out how long it'll take you to complete your workout before you begin.
Friends List
One of the coolest features that is only available on the mobile app is the friends list.
This list permits your friends to share their progress, and it allows you to react to their progress.
The friends list is a great way for people to help encourage people to stick to their workout, but again, it isn't necessary for the full Fitbit experience.
WiFi is a Great Alternative
You don't even necessarily require a Bluetooth connection to get these features.
With WiFi you can conveniently upload your progress to the mobile app at your own time.
Simply connect the watch and mobile phone to the same network, and you can upload all your progress.
You won't have automatic transfers, but you will be able to use the mobile app.
The Fitbit does need to be connected to the internet at least once.
All modern Fitbit devices require a Fitbit account, and it requires the mobile app and an internet connection either via Bluetooth or WiFi.
However, the Fitbit doesn't need to be connected to a phone.
It can also be connected to a PC or a tablet for the initial account creation.
The Fitbit Alta HR
The Fitbit Alta HR is the perfect solution for someone that doesn't want to use their Fitbit in conjunction with a smart phone.
It is the most standalone model to date. There are plenty of models of Fitbit to choose from; however, none is more advanced than the Fitbit Alta HR.
It has a continuous heart rate monitor and barrows a lot of design features from the Charge 2.
To top things off, the Fitbit Alta HR has a slimmer design and improved battery life.
The only feature that is notably absent in the Fitbit Alta HR is the ability to take it in the pool.
This feature is exclusively found in Fitbit's Flex 2.
Otherwise, the Fitbit Alta HR is the perfect standalone device for those in the market for a new workout tool.
It still allows users to Bluetooth it directly to the mobile app, but it definitely isn't necessary.