Can A Fitbit Be Repaired? [Answered!]
Fitbits are resilient. However, they're not resistant to wear and tear. After coming to this realization, you may be asking yourself, how long do Fitbits last? Or is there a way to repair my Fitbit?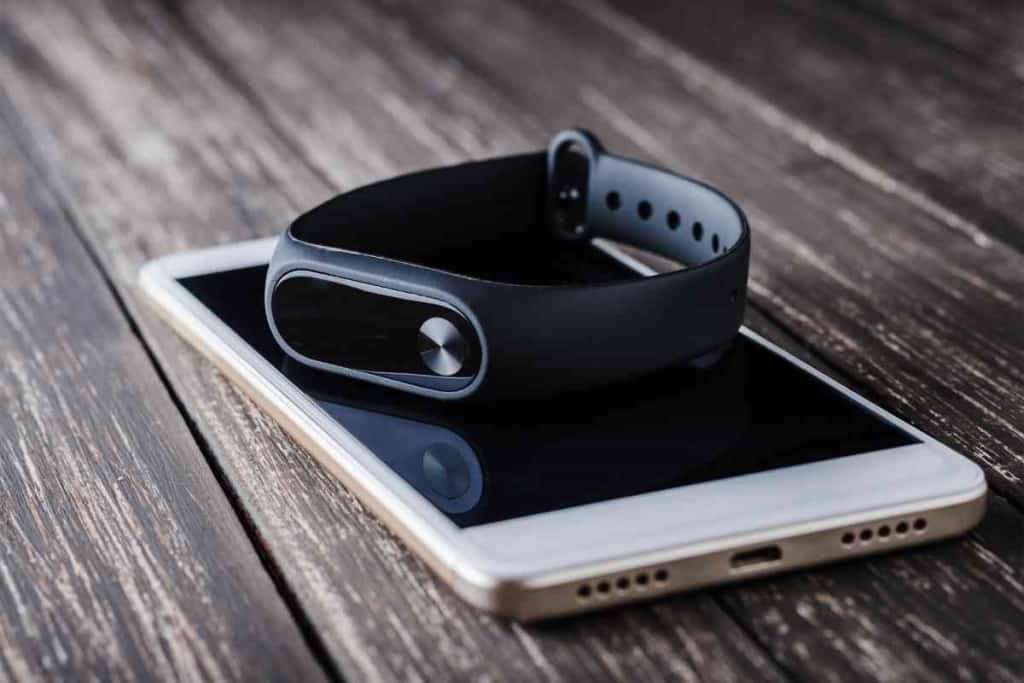 Table of Contents
Can A Fitbit Be Repaired?
Common issues with Fitbits can be resolved yourself with simple troubleshooting steps, but if your Fitbit breaks during normal usage within one year of purchase, it's still covered by the manufacturer's warranty and can be repaired or replaced. However, Fitbits were not designed to last forever, so repairing an older Fitbit is likely not economical.
Some Fitbits can be less durable than others, so the average lifespan of a Fitbit varies from 2 – 4 years; this is based on the assumption that you have one to three syncs per day and you have a newer Fitbit model. If you're wondering how to tell what Fitbit you have, we've got you covered.
Syncs are when your device uploads your data to the Fitbit servers for storage and analysis.
Fitbits require a sync at least once every 24 hours or every seven days, whichever comes first.
Failure to sync may lead to problems with your Fitbit accuracy for certain features like calories burned, steps counted, and floors climbed.
As fitness trackers become increasingly popular, more companies are making Fitbits specifically for athletes.
How to Repair Your Fitbit
If you just bought a brand-new Fitbit and it won't sync, or the display isn't working, don't throw it out just yet.
What do you do when your Fitbit stops working?
First, you need to troubleshoot why your Fitbit isn't working.
Troubleshooting helps to realize the root cause of why the Fitbit isn't working.
Some of the common problems that might be affecting your Fitbit and suitable solutions include:
1. The Fitbit isn't Syncing
The Fitbit is supposed to sync to your device using Bluetooth. If the Fitbit isn't syncing, some of the possible solutions you can try out include:
Check the positioning of your Fitbit. Your Fitbit should be placed within 5 feet of your device, attached securely.
Check your Bluetooth connection on both the device and the Fitbit. If your Bluetooth is off, turn it on using the menu setting on both devices. If you still can't get a connection after that, Google "How to Enable Bluetooth on a Fitbit."
If you're having trouble syncing on a Fitbit using an Android or Apple device, use the Fitbit connect mobile app.
2. The Screen is unresponsive
If your screen isn't responding to your finger touches, you may want to try out these troubleshooting tips:
If your Fitbit won't respond to your finger touch, remove the back cover. You may need to use a tool such as tweezers for popping out the back cover.
Caution! Don't pull out the battery until you know how to put it back. If the Fitbit isn't syncing, there's no need to pull out the battery yet.
Touching your screen while it's off may help determine whether a reset is necessary. If your screen is unresponsive, try turning it on and off again a few times; this can sometimes fix problems where the screen doesn't respond (especially in cold environments).
If neither of these worked, try a hard reset.
Hard Reset on a Fitbit
Press the button on the back of your device for about 15 seconds. You should see a Fitbit logo appear before the screen goes black.
Unplug your tracker from your charging cable and plug it back in. The tracker will now go through the Bootup Process, which should last approximately 10 to 15 minutes (longer than usual).
Try to sync your device again.
If the reset didn't work, you should back up all your personal data before trying any repair steps, which includes:
All the information stored on your tracker, including logins and passwords for third-party websites and apps that access Fitbit data, such as Myfitnesspal.com or Runkeeper.com (these sites let you keep tabs on calories burned and miles traveled and view graphs).
All your data from /undefined [Fitbit.com], including your account settings, personal information, and settings for any third-party sites. You can download the backup file from your account management page on Fitbit.com.
The device's software update history. Fitbit has a process that restarts devices automatically when new software is released to update functionality and fix bugs; this can be helpful if the latest update isn't working.
Any alerts and messages you receive from your Fitbit, like text message notifications, e-mail, and even push notifications from apps.
3. The Fitbit is Unable to Receive Notifications From Your iPhone or Android Device
There are a few reasons why the Fitbit won't sync with your phone's apps:
If your Fitbit is an older model, don't worry. You can still sync your device with an iPhone or Android device via Bluetooth, as long as you have at least version 2.3 of iOS or 4.3 (or higher) of Android OS.
Ensure you have the latest versions of your Fitbit and smartphone app installed before attempting a sync.
4. The Fitbit is Unable to Connect Via a USB Cable
If your Fitbit is unable to connect, it isn't necessarily broken.
If the device can connect via Bluetooth, then it's likely that you're trying to sync a different device than your phone or tablet.
Or maybe your smartphone has a hardware issue, and the Fitbit isn't having any issues connecting.
Your device could be incompatible with the cable you currently have (many of these cables are USB 2.0, whereas newer models require USB 3.0).
Ensure that the cable you connect your Fitbit with is the right type. Many cables allow for USB 3.0 connections, but only one of them supports USB-C (the new, reversible connector on newer smartphones and computers).
Try to connect your device via Bluetooth. If you can't access Bluetooth settings (e.g., if there's no Bluetooth on your smartphone), try a reset.
5. The Fitbit is Overheating
Many fitness trackers are made to be worn 24/7, which can cause them to overheat in certain situations.
If the Fitbit isn't responding correctly, disconnect it from the charger or charging cable and let it cool off for at least 10 minutes by itself.
Fitbits are water-resistant, but only up to 1 ATM, so be careful not to wear it in the shower or when swimming.
6. The Fitbit is Frozen on a Screenshot of the Home Screen
A frozen screen means that your Fitbit isn't responding to any user input, including the home button; this can happen if your device has been left on the screen too long.
Try to force a hard reset to get it working again.
The steps to hard reset your Fitbit have been outlined above.
Frequently Asked Questions
Q: Can a Fitbit work on a Windows or Mac computer?
A: Yes. It can connect to both Windows and Mac OS.
Q: Can I use a Fitbit as a pedometer on a treadmill, bike, or other cardio equipment?
A: Yes. Fitbits do not have GPS, so you will have to turn on the "Run" mode on the treadmill or bike if you wish to track your distance and speed while doing cardio. You can use a Fitbit as a pedometer while walking, running, or doing other activities if you wish.
Q: Can the Fitbit sync wirelessly to a computer, or do I need to plug it into my PC?
A: No, you will always connect your Fitbit to your computer via its USB connection.
Q: Is the Fitbit waterproof?
A: The Fitbit band is water-resistant, not waterproof. It is not designed to be used while swimming or showering.
Q: Can I use a Fitbit to receive notifications on my iPhone or Android phone?
A: Yes. You can create an account on the Fitbit website and push your notifications directly to your phone via the mobile app.
Final Thoughts
The Fitbit is a quality product.
Although the device is not without its problems, it's still one of the best fitness trackers on the market.
Just make sure that you purchase your device from a reputable source.
If it develops any issues, you can troubleshoot and try out each of the solutions listed above depending on the problem your Fitbit is experiencing.